Australia edition
International edition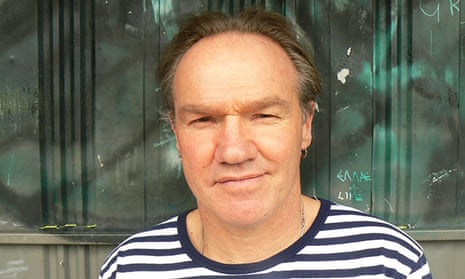 The Promise by Tony Birch – book review
A powerful collection of a dozen short stories depicts trapped Australian men, some expressing a tender yearning for the mystical
W hen the Dear John letter from your wife (a motivational trainer) is written on the back of an unpaid gas bill stuck to the fridge, you know the relationship is in trouble. Such is the opening set-up in After Rachel, one of the dozen stories in The Promise. Written in a firm storytelling first-person, past tense, these fictions dramatise the lives of Australian men, young and old, caught in various traps set by women and society. Is there hope; promise of better things?
Well, not giving too much away, in the case of the man with the gas bill, I can tell you he is well rid of that motivational trainer, and things look up in a simple, sweet and unexpected way – with kindness, fruit, generosity, music and lies all playing their part. The prose throughout the collection is free of fashionable similes, and the narratives move easily along – sharp, mostly unsentimental, always capable of putting the knife in with a swift couple of words. A "university type" must be a loser, and people who drink "Earl Grey tea out of flowery cups" are also on the outer. The male narrators tell it how it is.
So how is it? Well, take the title story – a powerful emblematic representation of the whole collection, many of its motifs and values being taken up in other pieces. The words "The Promise" on the cover are positioned in a space provided by the missing section, digitally sliced out, of a bridge in Oregon. The image of the unconnected bridge is dramatic, abrupt – also mysterious and troubling, with an air of eerie unreality, suggesting intense longing and brooding menace. Trust, infidelity, alcohol, Indigenous blood, racism, family, class, cars, religious faith, hope – these elements work together to produce the unforgettable title story.
There are two kinds of promise here. Luke breaks his promise to Carol that he will go off the grog. "The biggest business in town was grog. Closely followed by the church, and after that, since the government crackdown, came drug-and-alcohol counseling." Notice the mention of the church, of which more later. The other promise is the one Luke made to his late grandfather, saying he would found the church the grandfather, a "mission black", had intended to set up in his back room.
The ending of the story is a terrible travesty of the fulfilment of this vow. But the remarkable sequence in this narrative is the account of a vision Luke experiences, a sequence that lifts this story into a realm of its own. The vision is integrated into the narrative so the reader can imagine, for a deluded moment, this is really happening, that Luke is drinking vinegar, turning into Christ.
There is, in several of the stories, a tender yearning for the mystical. Refuge of Sinners is a raw and moving exposition of Nick's depression and anxiety after the accidental death of his son. He is reminded of his childhood belief in magic, hears the bells of a city church, goes in, falls asleep beneath golden stars on the blue ceiling. When he wakes he sees "a kaleidoscope of colours projected onto a wall above, the effect of the afternoon sun touching a stained-glass window". The words on the window say "refuge of sinners". The simplicity of the ending is executed like a blessing, and the reader can experience the peace that has come to Nick's spirit.
The story is deftly structured so that the colours cast by the sunlight have already been foreshadowed. When readers come to the ending, they are carried back into the narrative where the colours of bits of glass catch "the sunlight streaming through the window".
The events continue to shimmer in the mind, and readers might turn right back to Birch's epigraph from the Book of Revelations: "There will be no more mourning or crying or pain, for the old order of things has passed." When the narrator of The Promise was leaving the church hall where he had his vision, "the sun was shining through a window".
Such then is the hope, the grand and poignant promise of the collection. Will bridges come together in the middle? Something so different, even supernatural might transpire. The narrator of China, drunk, abandoned, races his stolen car towards a red light on a radio tower "as if it were the Star of Bethlehem itself". And the resolution of the story Distance echoes across all the broken vows throughout the book, saying softly, "Come with us. Up home."
Most viewed
Give this article Give this article Give this article
Advertisement
Supported by
A Family, and a Nation Under Apartheid, Tears at the Seams
Send any friend a story
As a subscriber, you have 10 gift articles to give each month. Anyone can read what you share.
Apple Books
Barnes and Noble
Books-A-Million
When you purchase an independently reviewed book through our site, we earn an affiliate commission.
By Rand Richards Cooper
THE PROMISE By Damon Galgut
For three decades the South African writer Damon Galgut has been assessing his country through scrutiny of its white people. His prior novels include the Booker Prize finalist "The Good Doctor," set at a clinic in one of apartheid's forlorn "homelands," and "The Impostor," an account of a poet self-exiled to the lonely countryside. Galgut's new work, "The Promise," studies the Swart family, descendants of Voortrekker settlers, clinging to their farm amid tumultuous social and political change — "just an ordinary bunch of white South Africans," he writes, "holding on, holding out." Beginning in 1986, the novel moves toward the present, following Ma, Pa and the alliterative trio of Swart children: Anton, a military deserter and failed novelist; Astrid, a narcissistic housewife; and Amor, an introspective loner who eventually becomes a nurse.
"The Promise" adopts a protean tone, now menacing, now darkly mirthful. By its close, only one Swart will remain alive, and Galgut keeps a bead on mortality and the body; the chores of funeral directors are laid out in highly unsentimental detail, as are the bad smells of the living and the dead. Repeatedly Galgut invokes the motif of something bitter or rank buried at the "sour core" within both the Swarts and their country, and perhaps within existence itself: "a lie at the heart of everything," "the stink of sacrifice at the center of the world."
Starting with the accession of Nelson Mandela, the novel registers seismic rumbles of a changing South Africa. Yet white characters remain casually dismissive of Black people and their "unknowable lives"; everyone, Astrid muses, "just went on like before, except it was nicer because there was forgiveness and no more boycotts." From the Swarts' complacency emerges one thread of redemption, tied to a long-deferred promise — that the family's servant, Salome, might inherit the modest house on the property that she lives in. Galgut deploys the unkept vow as a stand-in for white South Africa's moral bankruptcy.
"The Promise" offers all the virtues of realist fiction, plus some extras. Galgut keeps the surface of his prose choppy, roiling it with diverse narrative tools: points of view that shift within paragraphs, or even sentences; cryptic rhetorical moves, including addressing the reader directly ("if Salome's home hasn't been mentioned before it's because you have not asked"); scenes that blur together with no transition; and an intermittent metafictional patter ("The house is dark, except for floodlights fore and aft, note the nautical terms, illuminating the driveway and the lawn"). A reader can shrug it all off and focus on the family's story, or take pleasure in a brash writer's narrative norm-breaking.
The novel's cinematic present tense and kaleidoscopic point of view create a mosaic of what everyone in the room is thinking at a given moment. The picture is anything but pretty, a veneer of civility barely hiding the barbed sibling resentments that surface following parental deaths. Don't look for much hope in this novel. Its "negative and destructive power," as one character says about the Swarts' bad karma, is relentless. Death looms, with its merciful erasures. But before that, we get to watch the Swart family bottom out in despair and recrimination. And in the background, always, the mass of suffering South Africans — "a growing throng of the wasted and depleted and maimed, brandishing their wounds."
Galgut's writing has been likened to that of his older compatriot, J. M. Coetzee, whose novels distill apartheid's violence in dark fables of devastation. Both writers' themes lie where the political, spiritual and physical converge, the nightmare of racist violence suffused with the insistent neediness of the body. Coetzee is able to wring a grim existential exhilaration from the dire plights of his protagonists; gravity and poignancy surround their fates. In comparison, Galgut in "The Promise" is a gleeful satirist, mordantly skewering his characters' fecklessness and hypocrisy.
Yet both writers deal in baleful prospects, and as the Swart siblings stumble toward dreary destinies, driven by "the sense of some old wound, the details forgotten but the injury not," Galgut pursues a Coetzee-like vision of the human predicament, whose default condition is pain. Suffero ergo sum : I hurt, therefore I am.
print archive
digital archive
book review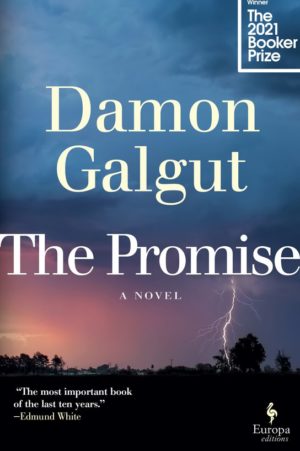 [types field='book-title'][/types]  [types field='book-author'][/types]
Europa Editions, 2021
Contributor Bio
Ella fox-martens, the promise, by damon galgut, reviewed by ella fox-martens.
Somewhere in apartheid Pretoria, 1985, Rachel Swart, a recently re-converted Jewish woman, dies of cancer. On her deathbed, she feverishly forces her Christian, Afrikaans husband to promise to give the maid, Salome, the house where she already lives. Despite its illegality— Black people could not own property at the time —the conversation is overheard by Rachel's teenage daughter Amor, who spends the next thirty years attempting to convince her father and two siblings to make good on her mother's dying wish. 
So goes the setup of Damon Galgut's Man Booker Award–winning novel The Promise , which is much less about the Swarts, and much more about deconstructing the place where such a story could feasibly be told. "Do you have no idea what country you're living in?" Amor's brother asks her. "No," Galgut answers for us, "she doesn't … history has not yet trod on her." By the time The Promise ends in 2018, history will have ground its boot not only on Amor and her family, but the entire nation. Galgut, though– whom I interviewed in 2021 –welcomes the death of the old South Africa, which allows him to consider the central question of what grows out of its ashes.
Each of The Promise 's four sections centers around the death of a different Swart. They're also set in defining eras of South African politics, from the State of Emergency to Mandela's presidency, Mbeki's inauguration and Jacob Zuma's eventual resignation. The romp through South Africa's sordid past is a bizarre one, populated by impossible coincidences and brutal violence, with a chorus of odd supporting characters: a case of snakes, an incestuous priest, a yoga teacher called Mowgli, an evil reptile park salesman. 
The Promise 's sweeping scope and utilization of quasi-magical realism to evoke the dysfunction of life in postcolonial states renders it closer to Midnight's Children than Coetzee's Disgrace . There is a neat strangeness to the proceedings that suggests a fable; Amor herself gets struck by lightning as a child. It's a risky approach, given that apartheid and its consequences are raw enough for this kind of fictionalization to feel condescending. Yet, from a distance, the last thirty years—with the absurd scandals, dashed hopes, and constant corruption—do seem like a staged tragedy. After all, it was Jane Taylor's 1998 play Ubu and the Truth Commission , with its puppets and talking crocodile, that emerged as one of the most painful artistic representations of racist violence under apartheid. The decision to open the novel with a Fellini quote is then eminently sensible. Disdaining unflinching realism as a sufficient vehicle for conveying the weight of history, The Promise instead offers a narrative that is only matched in surrealism by the facts themselves. In South Africa, Galgut implies, art can only ever hope to imitate life.
Even more polarizing is Galgut's knowingly theatrical voice, which is unsurprising given his background as a playwright. Thoughts swirl around on the page, their origins unclear. Rachel's ghost floats off to evaluate her own dead body before she is swiftly excised on grounds of unimportance. Galgut's direction is ever-present, intruding upon events to offer moral judgements, or to muddy the waters until objective truth is blurred. "The family has returned," he writes, "or maybe they have never left." He picks people up and sets them down again. Perhaps they were in the living room, or the lounge. Amor left on a Tuesday, or a Wednesday, either in the evening or morning. As he notes, whatever actually happens "doesn't matter." Galgut implicates the reader with his frequent asides. "Shall we say" and "let us pretend" have the effect of rapping on the glass of an aquarium to startle the fish. The intention that underlies Galgut's chaotic narration is simple: The reader must never become comfortable enough to forget that this is a story. Galgut's refusal to allow suspension of disbelief strips the machinations of fiction bare, revealing people as symbols and place as setting—drawing constant attention to the ugly wiring that sustains personal and national propaganda.
What saves The Promise from being an exercise in history is its pitch-black sense of humor. Galgut even manages to force a genuine laugh during a murder scene with his stinging depiction of "South Africa's finest"—two corrupt and incompetent detectives, one of whom is a little too happy to be examining a body. His ability to eviscerate racist, bourgeois white South Africans is unparalleled:
Astrid huffs audibly. Since she married a rich man, she finds the notion of work distasteful, especially when it's a job. Running a house and raising a family is bad enough, but that's why you have servants, to help you. It seems to Astrid that her little sister has chosen the life of a servant instead, and what for? To punish herself?
This is Galgut's wisest stylistic choice. Without the embrace of satire, The Promise would never work as well as it does. When it comes to apartheid fiction by white writers, earnest sentimentality can reduce an otherwise competent novel into a spectacle of pearl-clutching and exploitation, placing white guilt above Black experience. Galgut never falls into that trap, mostly because he is always aware of his characters as devices. 
Yes, as others have noted , Salome is barely developed—nobody is. As Amor journeys home for the last time, having devoted her life to serving others out of a misguided sense of martyrdom, she proves herself incapable of seeing Salome (or Black people at large) as anything other than the answer to her own problems of conscience. Decades have passed, and Salome is an old woman now. As her son Lukas makes clear, it's "thirty years too late" to be grateful for anything. Amor's supposedly noble resolution to keep Rachel's promise has always been self-serving. Without her guilt, she barely exists. Her peaceful ruminations on her own death sum up Galgut's core idea elegantly: "Other branches will fill the space," he writes. "Other stories will write themselves over yours, scratching out every word." Like a cauterized wound, the Swarts and the South Africa they represent need to die for the new country to decide its own future. With that hope, Galgut ends The Promise on a wistful note as Amor climbs down from the roof, having just scattered her brother's ashes. She descends towards a fragile blank slate, where the past must be laid to rest in order to survive whatever happens next.
Published on March 17, 2022
Like what you've read? Share it!
Biggest New Books
Non-Fiction
All Categories
First Readers Club Daily Giveaway
How It Works

Get the Book Marks Bulletin
Please enter an email address so you can get access to our awesome newsletter!
Categories Fiction Fantasy Graphic Novels Historical Horror Literary Literature in Translation Mystery, Crime, & Thriller Poetry Romance Speculative Story Collections Non-Fiction Art Biography Criticism Culture Essays Film & TV Graphic Nonfiction History Investigative Journalism Memoir Music Nature Politics Religion Science Social Sciences Sports Technology Travel True Crime
March 6, 2023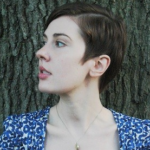 Patricia Lockwood recounts a visit to Virginia Woolf's lighthouse .  
Rachel Aviv profiles the philosopher Agnes Callard .
Jenny Odell discusses productivity and the commodification of time .  
The Promise
Damon galgut.
293 pages, Hardcover
First published April 6, 2021
About the author
Ratings & Reviews
What do you think? Rate this book Write a Review
Friends & Following
Community reviews.
For there is nothing unusual or remarkable about the Swart family, oh no, they resemble the family from the next farm and the one beyond that, just an ordinary bunch of white South Africans, and if you don't believe it then listen to us speak. We sound no different from other voices, we sounds the same and we tell the same stories, in an accent squashed underfoot, all the consonants decapitated and the vowels stove in.
And as they drive away, Rachel's body is already being lifted into its final container and the lid screwed down. For ever. The shomer is in attendance and when the other assistants have gone he continues to sit in his lonely chair against the wall, chanting the tehillim. For the dead must have company all the way to the end.
The need to fuck like bonobos is uppermost these days and he certainly came here today for no noble reason. Only one thing on my mind since hearing about Ma, funny that, just how it works, Eros fighting Thanatos, except you don't think about sex, you suffer it. A scratchy, hungry thing going on in the basement. Torment of the damned, the fire that never goes out. But still, despite bodily appetites, he feels that he's chasing some emotion he can't quite name. Might even be love, though that would surprise him.
It isn't much, she says. I know that. Three rooms and a broken roof. On a tough piece of land. Yes. But for the first time, it'll belong to your mother. Her name on the title deed. Not my family's. That isn't nothing. Yes, Salome agrees, speaking Setswana. It isn't nothing. It is nothing, Lukas says. Smiling again, in that cold, furious way. It's what you don't need any more, it's what you don't mind throwing away. Your leftovers. That's what you're giving my mother, thirty years too late. As good as nothing.
Join the discussion
Can't find what you're looking for.