Resumes Resume Builder Resume Templates Creative Resume Modern Resume Basic Resume Professional Resume Traditional Resume ATS Resume High School Student Resume Word Resume Resume Examples Resume Formats Hybrid Resume Functional Resume Chronological Resume How to Write a Resume Skills Summary --> Resume Objectives Work History list References Resume Skills
Cover Letters Cover Letter Builder Cover Letter Templates Cover Letter Examples Cover Letter Formats How to Write a Cover Letter
CV CV Templates
Job Overviews
Resources Career Guides How to Become
Resume Builder
Cover Letter
Treasury Analyst Cover Letter Examples
Treasury Analysts develop and maintain efficient banking structures for companies and provide support to treasury operations. Key work responsibilities of a Treasury Analyst include making financial forecasts, implementing cash management strategies, advising organizations on how to maintain financial health, creating and delivering reports, helping key executives to make informed decisions, and collaborating with other finance departments.
Not exactly what you are looking for? Check our complete library of over 1000 cover letter examples .
Rate This Template:

For help with your resume, check out our extensive Treasury Analyst Resumes .
For more information on what it takes to be a Treasury Analyst, check out our more complete Treasury Analyst Job Description .
Improve your chances of getting noticed with a powerful cover letter. Take a look at our guide to create the best cover letter in 2023 .
Include These Treasury Analyst Skills
Financial expertise
Forecasting abilities
Analytical thinking
Attention to details and accuracy
Computer proficiency
Time management
Being able to work under pressure
Integrity and confidentiality
Multitasking
Effective communication
Business acumen
Beneath is provided a cover letter example demonstrating similar skills and experience.
Dear Ms. McCullough:
When I learned of Sympatico's search for an experienced Treasury Analyst, I felt compelled to submit the enclosed resume. As a highly experienced professional with 16 years of experience managing financial analyses, corporate liquidity, and cash flow management for reputable global corporations, I am well positioned to exceed your expectations for this role.
From preparing journal entries and executing daily cash positioning to implementing improved financial and accounting processes and providing excellent leadership skills, I excel in strategically directing all aspects of treasury activities. My demonstrated expertise in complementary business and financial operations—along with my dedication to elevating productivity and efficiency—prepares me to make a significant impact on your bottom line.
Consider the following highlights of my experience:
Excelling in my most recent position as Treasury Analyst / Entity Accountant for Petrelli Global Investments, spearheading balance reporting, funds transfers, stop payments, accounts receivable, auditing, financial analysis, journal entries, wire transfer transactions, account funding, SOX, and special project management.
Monitoring actual receipts and disbursements against forecasts to facilitate variance reporting for senior management teams.
Working collaboratively with internal accountants to track and report on open account receivables, accrued revenue, and billings.
Suggesting and implementing highly efficient internal financial policies, procedures, and controls designed to maximize profitability and accuracy.
Excelling within time-sensitive, fast-paced atmospheres while resolving issues and motivating staff to achieve maximum productivity and efficiency.
Previous success in financial/accounting leadership positions with Smithford, Inc.; Gabriolet Financial; and the Ford Motor Company.
With my experience in skillfully performing a full range of treasury and accounting operations, combined with my inherent leadership, interpersonal, and organizational skills, I am ready to provide outstanding service within your company. I look forward to discussing this position, and my qualifications, with you in further detail.
Thank you for your consideration.
Steven D. Anderson
A professional cover letter is the first step toward your new job!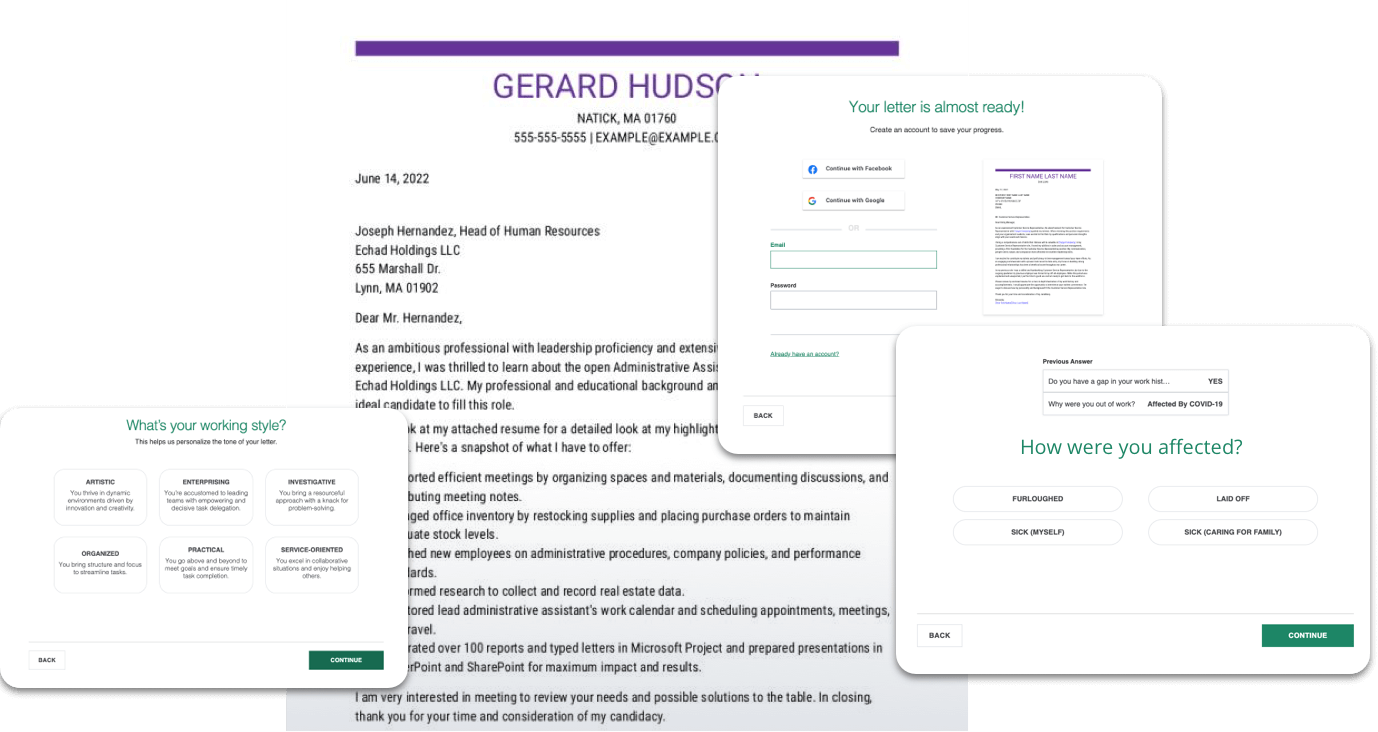 Skip Navigation
Finding a Job
Cover Letters
Interview Prep
Career Profiles
Career Insights
© 2003-2023 Chegg Inc. All rights reserved.
Privacy & Terms
Employer Resources
Post Jobs for Free
Sign In | Create Account
Account Settings
Email Settings
Treasury Analyst Cover Letter Sample
A cover letter sample is exactly that—a sample. Use this Treasury Analyst cover letter sample as inspiration but don't copy it entirely. You never want to submit a cover letter that looks exactly the same as your competitor's cover letter (or a cover letter sample you find online). You  must differentiate yourself.
Download this cover letter sample.
Don't forget to read our accompanying treasury analyst resume sample here.
  Frank Sullivan 100 Home Street | Buffalo, NY 14222 555.555.5555 | [email protected]
January 20, 2018
Michael Thomas Director of Human Resources Century Financial Group 101 Main Street Buffalo, NY 14222
Dear Mr. Thomas:
I am an accomplished accountant with advanced proficiency in conducting accounts analyses and 4+ years of experience administering bank accounts for global corporate entities. I would like to bring my collective experience and success to the treasury analyst position you are currently advertising, specifically contributing the following to Century Financial Group:
Proficiency leading the collaboration between A/R & A/P teams to generate accurate 15-week rolling cash forecasts for managers and corporate leadership.
Aptitude for administering company ledgers and accounting procedures, ensuring continued compliance to company, state, and IFRS standards.
Expertise in administering international bank accounts for corporate expansion activities and implementing protocols to ensure secure transactions.
As an associate bookkeeper for Ace Flooring Warehouse, I aided in the expanded use of host-to-host transfers and led testing of systems to ensure accuracy of transactions between banks and the company's accounting system. These efforts led to easier auditing and a subsequent 11% reduction in delinquent accounts. Then, as an accountant and compliance officer for Bellwood Financial, I continually ensured sufficient liquidity of international subsidiaries through monitoring of cash balances. In both previous positions, I promoted and implemented the upgrade and testing of bank technologies and services, ever focused on the simplification and efficiency of operations for customer satisfaction and increased revenue. As your treasury analyst position requires expertise similar to mine, I believe I would serve Century Financial Group well in this role.
I would appreciate an opportunity to meet with you to further discuss my finance and management experience at your earliest convenience. I may be reached at 555.555.5555 or via email at [email protected] Thank you for your time and consideration.
Sincerely, Frank Sullivan
Frank Sullivan
You Might Like:
Your Next Job
Create Your Profile
Job Prep Guides
Internships
Post a Job (for Free)
Terms (Updated)
Privacy Policy
Intellectual Property Rights
Cookie Settings
Cookie Notice
Customer Service
Help Center
Give Us Feedback

Project Administrator Medical Director Neurologist Theatre Nurse Photographer Taper Real Estate Agent Cashier Store Manager Assistant Professor View All

Stock Associate Production Worker Casual Mailhandler Service Coordinators Behavior Specialist Program Assistant View All

Treasury Analyst Cover Letter Example
When writing a Treasury Analyst cover letter remember to present your relevant work history and skills according to the job you are applying for. Whether you're seeking an entry-level position or have been in your career for a few years, exposing your relevant achievements in your cover letter can allow you to stand out and get that job interview.
This cover letter example is a great representation of what a hiring manager is looking for in a Treasury Analyst cover letter resume. Feel free to use this example for reference as you create your own cover letter or use this easy cover letter builder that will guide you through every step of your building your cover letter in just a few minutes.
In addition to the Treasury Analyst Cover Letter Example, be sure to check out our Treasury Analyst Resume Example .
Here is the Treasury Analyst Cover Letter example:
Dear Mrs. Peak,
I would like to take this opportunity to officially apply for the treasury analyst position now available at AIG Financial Services. I have a bachelor's degree in finance which was acquired from Towson University and I've worked as an accountant for over two years with a reputable business firm in the area. I believe this qualifies me as an excellent candidate for this position.
A quick recap of my skills will help to summarize the value I can offer AIG Financial Services, I have/am:
• Proficient with computer software programs
• The ability to multi-task efficiently • The skills and training needed to meet tight deadlines • Excellent decision making and problem solving skills • The ability to work in a fast paced environment • The ability to display sound judgment when handling sensitive and confidential information
I'm a dependable, self-motivated professional with excellent interpersonal skills. I truly believe that I have the qualifications needed to become a valued member of your team and to help your company meet future goals.
I would appreciate the chance to meet in person and talk more about the contributions I can make to your company and to discuss the details of this position more thoroughly. Please give me a call to set up an interview at (555)-555-5555.
Kristie Benning
Resume Attached as MS Word Document
Most Popular Cover Letters
AML Analyst Cover Letter Examples
AML Investigator Cover Letter Examples
AML Officer Cover Letter Examples
Asset Manager Cover Letter Examples
Asset Protection Manager Cover Letter Examples
Assistant Director Of Financial Aid Cover Letter Examples
Assistant Treasurer Cover Letter Examples
Associate Financial Planner Cover Letter Examples
Bond Trader Cover Letter Examples
Broker Cover Letter Examples
Budget Analyst Cover Letter Examples
CFA Cover Letter Examples
Chief Financial Officer Cover Letter Examples
Commodity Trader Cover Letter Examples
Cost Accountant Cover Letter Examples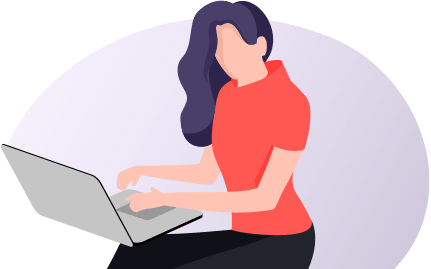 A professional cover letter is the first step toward your new job!
Privacy preference center
We care about your privacy
When you visit our website, we will use cookies to make sure you enjoy your stay. We respect your privacy and we'll never share your resumes and cover letters with recruiters or job sites. On the other hand, we're using several third party tools to help us run our website with all its functionality.
But what exactly are cookies? Cookies are small bits of information which get stored on your computer. This information usually isn't enough to directly identify you, but it allows us to deliver a page tailored to your particular needs and preferences.
Because we really care about your right to privacy, we give you a lot of control over which cookies we use in your sessions. Click on the different category headings on the left to find out more, and change our default settings.
However, remember that blocking some types of cookies may impact your experience of our website. Finally, note that we'll need to use a cookie to remember your cookie preferences.
Without these cookies our website wouldn't function and they cannot be switched off. We need them to provide services that you've asked for.
Want an example? We use these cookies when you sign in to Kickresume. We also use them to remember things you've already done, like text you've entered into a registration form so it'll be there when you go back to the page in the same session.
Thanks to these cookies, we can count visits and traffic sources to our pages. This allows us to measure and improve the performance of our website and provide you with content you'll find interesting.
Performance cookies let us see which pages are the most and least popular, and how you and other visitors move around the site.
All information these cookies collect is aggregated (it's a statistic) and therefore completely anonymous. If you don't let us use these cookies, you'll leave us in the dark a bit, as we won't be able to give you the content you may like.
These cookies allow us to provide you with better functionality and personalization. They may be set up by us or by third party providers whose services we've added to our pages.
The purpose of these cookies is to give you a more personalized experience, based on your previous visits and choices. If you don't wish to allow these cookies, these services may not work.
We use these cookies to uniquely identify your browser and internet device. Thanks to them, we and our partners can build a profile of your interests, and target you with discounts to our service and specialized content.
On the other hand, these cookies allow some companies target you with advertising on other sites. This is to provide you with advertising that you might find interesting, rather than with a series of irrelevant ads you don't care about.
Treasury Analyst Cover Letter Sample
Land your dream job & learn how to improve your own cover letter with our free, downloadable Treasury Analyst cover letter sample. Copy and paste this cover letter example as it is or rewrite it directly in our online cover letter maker.
Related resume guides and samples
How to write an appealing accountant resume?
Five handy tips for the perfect auditor resume
How to build an effective bookkeeper resume?
Ultimate tips for the perfect finance analyst resume
Five great tips for your insurance agent resume
How to write an appealing investment advisor resume?
Create the perfect resume for a role in tax services
Treasury Analyst Cover Letter Sample (Full Text Version)
Mathaios Rellas
Dear Recruiters,
My name is Mathaios Rellas and I have found your job ad for the Treasury Analyst position within your company on Indeed.com. I am pleased to be submitting an application for this role as I believe that I possess everything necessary to execute it successfully while coming to you with exceptional work ethic, a highly professional attitude, and a proven track record of achievements in the finance industry.
For the last two years, I have worked as a Treasury Analyst at Revolut, Inc. and this experience has helped me to develop expertise in different aspects of the role and field. Besides the management and coordination of multiple daily banking activities, I spend most of my work time producing detailed financial analysis and statements, calculating revenue and spending, and monitoring annual budgets. Furthermore, I participate in the recruitment and training of new employees to ensure that all policies and procedures are always fully followed. These and many other duties have allowed to acquire efficient leadership skills and taught me how to function well both independently and in a team setting.
Next, I also worked as a Treasury Analyst at CenturyLink, Inc. for over one year. There, I was mainly in charge of completing professional risk assessments, producing cash flow forecasts, and monitoring and analyzing foreign exchange results. In addition, I am a Certified Treasury Professional and a holder of a bachelor's degree in Economics & Finance from the University of Southampton. Offering a strong attention to detail and accuracy, well-developed analytical and critical thinking skills, and the significant ability to solve complex problems, I am confident that I am a perfect candidate for the advertised role. I would be also interested in speaking with you in person to discuss the values and qualities I could bring to your team and company.
Thank you for your time and consideration.
Kind regards,
Edit this sample using our resume builder.
Don't struggle with your cover letter. artificial intelligence can write it for you..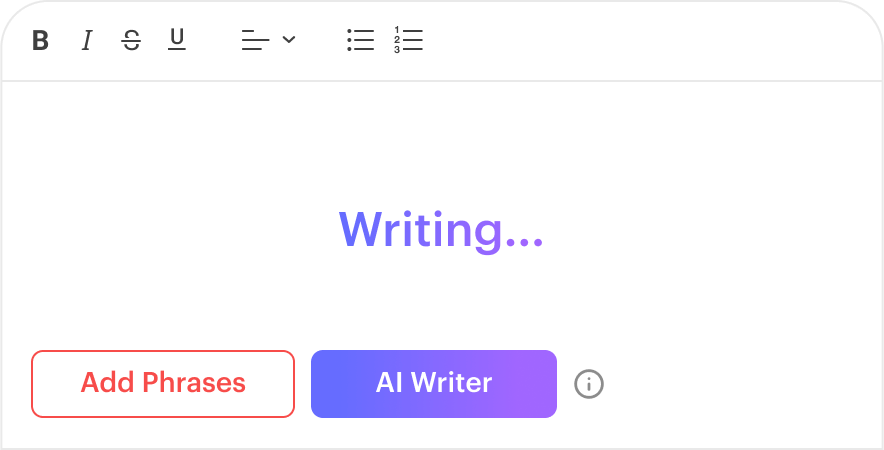 Similar job positions
Office Staff Front Desk Receptionist Bookkeeper Personal Assistant Facilities Manager Accountant Tax Services Administration Investment Advisor Finance Analyst Insurance Agent Auditor
Related finance analyst resume samples
Related finance analyst cover letter samples
Let your resume do the work.
Join 2,000,000+ job seekers worldwide and get hired faster with your best resume yet.
Treasury Analyst Cover Letter Examples & Writing Tips
Use these Treasury Analyst cover letter examples and writing tips to help you write a powerful cover letter that will separate you from the competition.
Table Of Contents
Treasury Analyst Example 1
Treasury Analyst Example 2
Treasury Analyst Example 3
Cover Letter Writing Tips
Treasury analysts are responsible for the financial planning and management of a company. They work with a variety of financial data to make sure the company has the resources it needs to succeed.
To get a job as a treasury analyst, you need to write a cover letter that shows you're the right person for the job. Check out the examples and tips below to learn how to write a cover letter that stands out.
Treasury Analyst Cover Letter Example 1
I am excited to be applying for the Treasury Analyst position at Topdown Accounting. I believe the job duties listed align well with my skills. You need someone who is highly organized and effective and who can remain positive and pleasant under strict deadlines. I believe my experience and education serves me well for this role.
In my previous capacity as a Staff Accountant at Crunchtime Accounting, I accurately maintained multiple ledgers within Quickbooks while self-managing multiple projects and learning new concepts regularly under deadlines. I was responsible for compiling the company's financial statements for the purposes of providing it to the auditor. I acted as the liaison between the external audit team and the internal accounting department.
I have also worked in several customer service roles over the years prior to receiving my post-secondary education, allowing me to develop excellent communication and conflict resolution skills. I am proficient in accounting software including, but not limited to, MS Excel, Word, PowerPoint, and various other tax and accounting software.
Having worked on many teams and as a people-oriented person, I am very enthusiastic about the possibility to work with a diverse team while managing sole responsibilities as an Accountant. I welcome the opportunity discuss how my qualifications would be an asset to Topdown Accounting's continued success. My resume is enclosed for your reference.
Treasury Analyst Cover Letter Example 2
I am writing to apply for the Treasury Analyst position that was recently advertised on the company website. I am confident that I have the skills and qualifications that you are looking for, and I believe that I would be a valuable asset to your team.
As an experienced Treasury Analyst, I have a proven track record of success in this field. I have a deep understanding of the principles of treasury management, and I am familiar with all aspects of cash flow management, foreign exchange, and investment analysis. I am also well-versed in risk management and financial statement analysis.
In addition to my skills and qualifications, I am also a highly motivated and hard-working individual. I am always willing to go the extra mile to get the job done. I am confident that I have the drive and determination to succeed in this role.
I would like to thank you for your time and consideration, and I look forward to hearing from you soon.
Treasury Analyst Cover Letter Example 3
I am writing to express my interest in the Treasury Analyst position that is currently available at your company. I believe that my experience and education make me a strong candidate for this position.
I have been working as a Treasury Analyst for the past two years, and I have gained valuable experience in the field. My previous employers have all praised my work ethic and attention to detail, which are two qualities that I believe are essential for success in this position.
My educational background also makes me an ideal candidate for this job. I graduated from the University of Michigan with a degree in Finance, and I have since taken several courses on financial analysis and accounting. My knowledge of these subjects has helped me to develop strong analytical skills, which are necessary for this position.
I am confident that my experience and education will allow me to be successful in this position. I am also confident that my positive attitude and willingness to learn will help me to fit into your company quickly. I would appreciate the opportunity to meet with you in person to discuss how my qualifications can benefit your company.
Treasury Analyst Cover Letter Writing Tips
1. show your skills.
Treasury analysts are responsible for a variety of tasks, including cash flow management, financial analysis, and risk assessment. When writing your cover letter, be sure to highlight the skills that make you the best candidate for the job. Some important skills to focus on include:
Cash flow management: Talk about your experience in forecasting, budgeting, and managing liquidity.
Financial analysis: Discuss your experience in financial statement analysis, ratio analysis, and trend analysis.
Risk assessment: Mention your experience in risk identification, risk assessment, and risk mitigation.
2. Customize your cover letter
Just as you would for any other job, customize your cover letter to match the treasury analyst role you're applying for. Highlight your skills and experience that are the best match for the position, and be sure to mention how you can help the company achieve its goals.
3. Use strong language
When describing your skills and experience, use strong language that will show hiring managers just how qualified you are for the job. For example, instead of saying "I have experience in financial statement analysis," try "I have extensive experience in financial statement analysis, which I can use to help your company improve its bottom line."
4. Proofread your cover letter
Just as with any other job application, it's important to proofread your cover letter for mistakes. Typos and errors can give the impression that you're not detail-oriented or that you don't take your job seriously.
Critical Care Nurse Cover Letter Examples & Writing Tips
Administration manager cover letter examples & writing tips, you may also be interested in..., instrumentation technician cover letter examples & writing tips, telemetry nurse cover letter examples & writing tips, private banker cover letter examples & writing tips, patrol officer cover letter examples & writing tips.
Resume Builder
Resume Experts
Search Jobs
Search for Talent
Employer Branding
Outplacement
Treasury Analyst Cover Letter
15 treasury analyst cover letter templates.
How to Write the Treasury Analyst Cover Letter
I would like to submit my application for the treasury analyst opening. Please accept this letter and the attached resume.
In my previous role, I was responsible for treasury support to our International Market which may include international banking and cash, intercompany loans, foreign credit facilities, etc.
My experience is an excellent fit for the list of requirements in this job:
Possess a unique blend of attention to details overall understanding of the "big picture"
Quantum or other TMS
Oracle or other accounting systems
Online banking administration
Working knowledge of banking systems/applications used by large corporate customers to exchange banking transaction and balance data with financial institutions, initiate funds transfers
Experience in corporate treasury or banking industry is preferred
Familiarity with Oracle and FXALL
Strong focus on systems and process improvement
Thank you in advance for reviewing my candidacy for this position.
Marion D'Amore
Microsoft Word (.docx) .DOCX
PDF Document (.pdf) .PDF
Image File (.png) .PNG
Responsibilities for Treasury Analyst Cover Letter
Treasury analyst responsible for treasury Operations and banking support to RCI, Wyndham Vacation Rentals North America and centralized functional departments including: Payroll, Benefits, Accounts Payable and Tax.
Treasury Analyst Examples
Example of treasury analyst cover letter.
Please consider me for the treasury analyst opportunity. I am including my resume that lists my qualifications and experience.
In the previous role, I was responsible for general support to business units as it pertains to banking and treasury operations.
Please consider my qualifications and experience:
Proficient in MS Office Suite Products with advanced MS Excel skills
Able to learn quickly and work in a fast-paced environment with minimal errors
Capacity to perform highly, both individually and within a team, without close supervision
Able to negotiate with both banks and internal departments, articulate and sustain own point of view
Very good team player and willingness to learn and execute new treasury functions
Excellent computer skills with focus on bank platforms, treasury workstations
Resourceful and enthusiastic, able to work independently and as part of a team
Excellent computer literacy, especially in Microsoft Word and PowerPoint
Thank you for considering me to become a member of your team.
Greer Luettgen
I am excited to be applying for the position of treasury analyst. Please accept this letter and the attached resume as my interest in this position.
In my previous role, I was responsible for support for various banking, investment, merchant services, and debt projects as identified by Treasury Manager.
Assisting in the preparation of reports for the Capital Committee, Group Management Committee and Board
Being involved in ad-hoc treasury-related activities and projects
A good eye for details in all responsibilities
Organization and follow-up skills are extremely important
Interest in Advertising/Media environment
U.S. public, global manufacturing company experience
Effective in a fast paced environment/culture
Excellent work ethic and commitment to get things done well and on time
Finley Lueilwitz
In my previous role, I was responsible for treasury support on strategic project teams such as banking automations (cash applications, payment processing), system implementations and business process changes.
Ambition to learn, develop and receive constructive feedback
Knowledge of funding, liquidity and derivatives
Assist with the preparation of interest budgets, forecasts and outlook
Analyse and explain material consolidated monthly budget and forecast interest variances to F,P&A
Gain an understanding of hedge accounting reporting requirements and instrument valuation
Provide monthly valuation reports, semi-annual hedge accounting hedge effectiveness reports
Initially support the Deputy Group Treasurer and in time prepare Treasury section disclosures for the Group Financial Statements concerning financial instruments, hedge accounting, ensuring compliance with IAS32, IAS39 and IFRS7
Prepare a circa 25 page report, on a quarterly basis, for distribution to the Chief Financial Officer and departmental heads
Lennox Flatley
I submit this application to express my sincere interest in the treasury analyst position.
In my previous role, I was responsible for assistance to the Director, Treasury Operations and other Treasury Operation's staff by reviewing reports, doing on line research relating to Treasury activities, or prepare responses to customer's inquiries.
The Treasury Analyst should help design, build and maintain a suite of reports using the system
Keep static data up to date and input quarterly inter-co interest rates
Promptly issue guarantees to support local facilities and maintain the central guarantee and letter of comfort register
Issue inter-company loan agreements, arrange signature and obtain confirmation they have been duly registered
Issue Performance and Bid bonds from central lines of credit and arrange the calculation and re-charging of subsidiaries
Agree settlement instructions with counterparty banks and issue and match deal confirmations
Previous experience within a multi-national Group Treasury
Analytical, detail conscious, organised
Thank you in advance for taking the time to read my cover letter and to review my resume.
In the previous role, I was responsible for treasury service updates and support to key customers which include restaurant managers, operations, security and accounting.
Providing wide ranging and ad hoc FX and treasury services to specific businesses or geographical areas
Manage inter-company funding programs for our international subsidiaries using cash-pool structures, IC loans and deposits, or capital injections
Participate in various moderately complex treasury projects
Prepare reports and analyses in areas such as cash and cash equivalents
Contribute to solutions that impact multiple business units and/or countries
Advanced level of English to enable day to day communication (spoken and written)
Proactive and resourceful in solving problems, offering innovative and practical solutions in dynamic environment
Banking applications and MS Office literacy in particularly Excel, PowerPoint
Corey Harber
Related Cover Letters
Create a Resume in Minutes with Professional Resume Templates
Create a Cover Letter and Resume in Minutes with Professional Templates
Create a resume and cover letter in minutes cover letter copied to your clipboard.
Treasury Analyst
A great treasury analyst cover letter can help you stand out from the competition when applying for a job. Be sure to tailor your letter to the specific requirements listed in the job description, and highlight your most relevant or exceptional qualifications. The following treasury analyst cover letter example can give you some ideas on how to write your own letter.
Create your resume Select from 7 professional resume templates
Cover Letter Sample
Donyae Matison
(745) 120-5295
[email protected]
August 14, 2022
Dear Hiring Manager,
I am writing to apply for the Treasury Analyst position at JP Morgan. I am a recent graduate of XYZ University with a degree in Finance and I have previous experience working in a treasury department. I am extremely interested in this position and I believe that I have the skills and qualifications that JP Morgan is looking for.
I have worked as a Treasury Analyst at Goldman Sachs for over 2 years. In that time, I have helped to manage the firm's cash and liquidity, while also assisting with capital markets activities and providing analysis on financial risks. I have gained a deep understanding of both the banking industry and financial markets, which has allowed me to contribute in meaningful ways to our team's success.
I am an experienced Treasury Analyst who is extremely detail-oriented and has a strong background in finance. I have successfully managed multiple projects with competing deadlines, and have always remained calm under pressure. My analytical skills are top-notch, which comes in handy when reviewing financial data and making recommendations to improve processes. I have also been commended by my superiors for my excellent communication abilities – both written and verbal. Overall, I am a highly skilled professional that any company would be lucky to have on their team.
Thank you for considering me for the Treasury Analyst position at JP Morgan. I am excited about the opportunity to use my skills and experience in a challenging and dynamic environment. I am confident that I can make a significant contribution to the company and look forward to contributing to its success.
Related Cover Letter Samples

Treasury Analyst Cover Letter Example
Cover letters are an integral part of online and manual job applications today. Most advertised jobs for the Treasury Analyst position ask for a cover letter to accompany the resume and other necessary documents.
Composing a Treasury Analyst cover letter might be a challenging task for the majority of job seekers, but if you come up with a well-crafted cover letter, the efforts are worth it.
A cover letter accompanying a resume for the position of treasury analyst needs special considerations.
It should showcase your interest in the position and in the specific organization you are applying to. Above all, it needs to be tailored after a thorough read and re-read of the target job descriptions.
Related : Treasury Analyst Resume Sample
Sample Cover Letter for Treasury Analyst Position
Daniel Martin 787 Upper Bridge Road, Pennsburg, PA (099) 444.6666 [email protected]
March 11, 2021
Mr. Gregory Smith Hiring Manager ABC Company 612 Community Road, Pennsburg, PA 18077
Dear Mr. Smith:
I am pleased to introduce myself as a highly motivated, dedicated, and experienced treasury analyst well aware of ABC Company's views and reflections on today's finance industry.
Through my seven-plus years' ample experience working in the US finance industry as a treasury analyst; I have mastered the qualities needed for cash flow management, financial forecast, risk management, and investment model development. For the last three years, while working with the World Duty-Free Group, I developed expertise in managing bulk inflows of cash, supervising all local and foreign exchange transactions of the company, and conducting periodic risk management of ongoing and upcoming investment plans. Moreover, I have a track record of strengthening the company by enhancing its revenues consistently.
During my four years of experience at the Z.G Associates, I mastered the fields of revenue recognition, cost-benefit analysis, budget management, and effectiveness of stock trading. A technology-savvy person, I am very comfortable with finance planning and management software like Excel Spreadsheets, Access, Quick book, ERP packages, and Quantrix, etc. I'm sure after going through my attached resume; you will find close similarities between your requirements and my qualifications.
I would highly appreciate a chance to meet with you to learn more about your company's objectives regarding this position. I intend to make a follow-up call at your office after a few days. Meanwhile, if you have any queries or instructions, feel free to contact me at (099) 444.6666 or via email at [email protected]
Thank you for your time and consideration.
Daniel Martin
Treasury Analyst Resume Sample
Treasury Analyst Job Description
IT Business Analyst Cover Letter Sample
Fraud Analyst Cover Letter Sample
Supply Chain Analyst Cover Letter Sample
Leave a Reply Cancel reply
Your email address will not be published. Required fields are marked *
Resume Samples
Resume Examples
Resume Templates
Cover Letters
Writing Objectives
Interview Tips
Career Options
Treasury Analyst Cover Letter
Cover Letter
Sample Treasury Analyst Cover Letter
Treasury Analyst Resume
Contact Us : Privacy Policy
Treasury Analyst Cover Letter Example
Treasury Analysts are accountable for a company's financial planning and management. They use a range of financial data to ensure that the business has the assets and resources it requires to succeed.
The only way to give your company the extra information they need to make you stand out from the crowd of applicants is with a well-written cover letter. You can use our Treasury Analyst Cover Letter Sample as a guide while writing your own.
Cover Letters
Accounting & Finance
Treasury Analysts monitor and assess a company's financial activity. They monitor cash flow, evaluate assets and liabilities, review financial transactions, develop financial predictions, and manage plans. They make sure of a business's operational and financial profitability.
What to Include in a Treasury Analyst Cover Letter?
Roles and responsibilities.
Creating and presenting to management routine treasury reports, financial records, budgets, and strategies.
Creating financial projections for things like expenses, revenue, and loan amounts.
Deciphering and analyzing financial data.
Ensure that the business complies with all legal and financial requirements.
Giving guidance on investments, debts, and liabilities from a financial standpoint.
Implementing methods for risk reduction, investment, and cash management.
Keeping financial planning systems up to date.
Putting in place financial policies and practices.
Recording transactions, and updating financial databases and ledgers.
Supervising daily financial operations.
Education & Skills
Treasury analyst skills:.
Excellent problem-solving and analytical abilities.
Knowledge of accounting software like Treasury, Hyperion, and QuickBooks
Outstanding mathematical and financial skills.
Solid proficiency in Microsoft Access, Excel, and Power BI.
Strong written and vocal communication abilities.
Superb time-management and planning skills.
Treasury Analyst Education Requirements:
A Bachelor's Degree in Economics, Finance, Accounting, or a related subject.
At least two years of treasury analyst experience.
CFA or CTP are recommended.
Treasury Analyst Cover Letter Example (Text Version)
Dear Mr./Ms.
I came across your job posting in ABC Company for the Treasury Analyst position, and I am interested in applying for it. You require someone who can work under pressure while remaining cheerful and organized and very effective. I think my education and four or more years of experience make me a good fit for this position.
I am an enthusiastic and qualified professional with a Bachelor's Degree in Economics from a reputed university. I am a seasoned Treasury Analyst with a successful track record in this industry. I am quite familiar with treasury management principles and am well-versed in all facets of cash management, foreign currency, and investment strategies. I am educated in financial statement analysis and risk management.
Some of my accomplishments and qualifications include the following –
Developed a presentation and analyzed the 13-week cash forecasts and daily cash positioning.
Used macros in Excel to analyze bank account prices.
Created and reviewed the monthly journal entries and reconciliations for the cash accounts.
Coordinated loan and contract payments for businesses.
Assisting the director of international treasury with any side initiatives, including research on borrowing and investing, foreign exchange exposure exchange, etc.
I am a driven and diligent person. I am sure that my education and experience will help me succeed in this role. I am also certain that my optimistic outlook and eagerness to learn will enable me to integrate into your organization swiftly.
I would be delighted to discuss further with you in the weeks to come about the position in your esteemed organization. Should you be requiring any additional information, I would be pleased to share it. Please feel free to contact me. I Appreciate your while and thought in this regard.
Sincerely, [Your Name]
While writing your Cover Letter, concentrate on the following concepts and sentences –
Demonstrate your background in trend, ratio, and financial statement analysis.
Emphasize your background in risk characterization, risk evaluation, and risk reduction.
Even though experience counts in this profession, a good recommendation would further your chance of landing the job.
Mention your work experience in the introductory paragraph so that the hiring manager does not have to read the complete letter to learn about your work experience.
Outline your forecasting, financial planning, and liquidity management expertise.
You should focus on your resume after creating a strong cover letter. You will stand out from other candidates with a resume that has been so well-researched and structured. View our Treasury Analyst Resume Samples that match your cover letter.
Customize Treasury Analyst Cover Letter
Get hired faster with our free cover letter template designed to land you the perfect position.
Related Accounting & Finance Cover Letters