It's Lit Teaching
High School English and TPT Seller Resources
Creative Writing
Teachers Pay Teachers Tips
Shop My Teaching Resources!
Sell on TPT
Teaching Creative Writing: Tips for Your High School Class
When I was first told that I'd be teaching creative writing, I panicked. While I had always enjoyed writing myself, I had no idea how to show others how to do it creatively. After all, all of my professional development had focused on argumentative writing and improving test scores.
Eventually, though, I came to love my creative writing class, and I think you will too. In this post, I hope to help you with shaping your own creative writing class.
Disclosure: This post may contain affiliate links that earn me a small commission, at no additional cost to you. I only recommend products that I personally use and love, or think my readers will find useful.
The Importance of Teaching Creative Writing
Before getting into the nitty-gritty of how to teach creative writing, let's first remind ourselves why you should teach a creative writing class.
How often do you see students freeze in your English class, wondering if what they're writing is "right"? How often do your students beg you to look over their work to make sure that they're doing it "right"?
We English teachers know that there's no such thing as "right" when it comes to writing. But our students really struggle with the idea of there being no one correct answer. Creative writing is one solution to this problem.
By encouraging our students to explore, express themselves, and play with language, we show them how fun and exploratory writing can be. I know there have been many times in my life when writing clarified my own ideas and beliefs for me; creative writing provides this opportunity for our high school students.
Plus, creative writing is just downright fun! And in this modern era of standardized testing, high-stakes grading, and just increased anxiety overall, isn't more fun just what our students and us need?
Creative writing is playful, imaginative, but also rigorous. It's a great balance to our standard literature or composition curriculum.
Whether you're choosing to teach creative writing or you're being voluntold to do so, you're probably ready to start planning. Make it as easy as possible on yourself: grab my done-for-you Creative Writing Class here !
Otherwise, preparing for an elective creative writing class isn't much different than preparing for any other English class .
Set your goals and choose the standards you'll cover. Plan lessons accordingly. Then, be sure to have a way to assess student progress.
Teaching Creative Writing Tip #1: Get Clear on Your Goals
First, what do you want to achieve with your creative writing class? In some school, Creative Writing is purely a fun elective. The goal is create a class that students enjoy with a side of learning.
For other schools or district cultures, however, Creative Writing might be an intensely academic course. As a child, I went to an arts middle school. Creative writing was my major and it was taken very seriously.
The amount of rigor you wish to include in your class will impact how you structure everything . So take some time to think about that . You may want to get some feedback from your administrator or other colleagues who have taught the course.
Some schools also sequence creative writing classes, so be sure you know where in the sequence your particular elective falls. I've also seen schools divide creative writing classes by genre: a poetry course and a short story course.
Know what your administrator expects and then think about what you as an instructor want to accomplish with your students.
Teaching Creative Writing Tip #2: List Out Your Essential Skills
Regardless of your class's level of rigor, there are some skills that every creative writing course should cover.
First, you need to cover the writing process. Throughout the course, students should practice brainstorming, outlining, writing, and editing their drafts. In nearly every Poem Writing Activity that I use in my class, students follow the same process. They examine a model text, brainstorm ideas, outline or fill out a graphic organizer, put together a final draft, and then share with a peer for feedback.
That last step–sharing and critiquing work–is an essential skill that can't be overstated. Students are often reluctant to share their work, but it's through that peer feedback that they often grow the most. Find short, casual, and informal ways to build in feedback throughout the class in order to normalize it for students.
Literary terms are another, in my opinion, must-cover topic for teaching a creative writing class. You want your students to know how to talk about their writing and others' like an actual author. How deep into vocabulary you want to go is up to you, but by the end of the course, students should sound like writers honing their craft.
Lastly, you should cover some basic writing skills, preferably skills that will help students in their academic writing, too. I like to cover broad topics like writing for tone or including dialogue. Lessons like these will be ones that students can use in other writing assignments, as well.
Of course, if you're teaching a creative writing class to students who plan on becoming creative writing majors in college, you could focus on more narrow skills. For me, most of my students are upperclassmen looking for an "easy A". I try my best to engage them in activities and teach them skills that are widely applicable.
Teaching Creative Writing Tip #3: Make Sure Your Materials are Age-Appropriate
Once you know what you're teaching, you can begin to cultivate the actual lessons you'll present. If you pick up a book on teaching creative writing or do a quick Google search, you'll see tons of creative writing resources out there for young children . You'll see far less for teens.
Really, the content and general ideas around creative writing don't change much from elementary to high school. But the presentation of ideas should .
Every high school teacher knows that teens do not like to feel babied or talked down to; make sure your lessons and activities approach "old" ideas with an added level of rigor or maturity.
Take for example the haiku poem. I think most students are introduced to haikus at some point during their elementary years. We know that haiku is a pretty simple poem structure.
However, in my Haiku Poem Writing Lesson , I add an extra layer of rigor. First, students analyze a poem in which each stanza is its own haiku. Students are asked not only to count syllables but to notice how the author uses punctuation to clarify ideas. They also analyze mood throughout the work.
By incorporating a mentor text and having students examine an author's choices, the simple lesson of writing a haiku becomes more relevant and rigorous.
Teaching Creative Writing Tip #4: Tell Students What They Should Not Write About
You'll often be surprised by just how vulnerable your students are willing to be with you in their writing. But there are some experiences that we teachers don't need to know about, or are required to act on.
The first day of a creative writing course should always include a lecture on what it means to be a mandated reporter. Remind students that if they write about suicidal thoughts, abuse at home, or anything else that might suggest they're in danger that you are required by law to report it.
Depending on how strict your district, school, or your own teaching preferences, you may also want to cover your own stance on swearing, violence, or sexual encounters in student writing. One idea is to implement a "PG-13" only rule in your classroom.
Whatever your boundaries are for student work, make it clear on the first day and repeat it regularly.
Engage your students in more creative writing!
Sign up and get five FREE Creative Writing journal prompts to use with your students!
Opt in to receive news and updates.
Keep an eye on your inbox for your FREE journal prompts!
Teaching Creative Writing Tip #5: Give Students Lots of Choice
Creative writing should be creative . Yes, you want to give students parameters for their assignments and clear expectations. But you want them to feel a sense of freedom, also.
I took a class once where the story starters we were given went on for several pages . By the time we students were able to start writing, characters had already been developed. The plot lines had already been well-established. We felt written into a corner, and we all struggled with wrapping up the loose ends that had already been created.
I've done an Author Study Project with my class in which students were able to choose a poet or short story author to study and emulate. My kids loved looking through the work of Edgar Allan Poe, Elizabeth Acevedo, Neil Gaiman, and Jason Reynolds for inspiration. They each gravitated towards a writer that resonated with them before getting to work.
Another example is my Fairy Tale Retelling Project. In this classic assignment, students must rewrite a fairy tale from the perspective of the villain. Students immediately choose their favorite tales, giving them flexibility and choice.
I recommend determining the form and the skills that must be demonstrated for the students . Then, let students choose the topic for their assignment.
Teaching Creative Writing Tip #6: Use Hands-On Activities
If you're teaching a class full of students who are excited to write constantly, you can probably get away writing all class period. Many of us, however, are teaching a very different class. Your students may have just chosen an elective randomly. They might not even have known what creative writing was!
(True story–one of my creative writing students thought the class would be about making graffiti. I guess that is writing creatively!)
For students who have no long-term writing aspirations, you need to make your lessons and activities a little more engaging.
When possible, I try to make writing "hands-on." Adding some tactile activity to a standard lesson breaks up class, engages students, and makes the lesson more memorable.
For example, when I teach students the old adage "Show. Don't Tell" , I could just give them a scene to write. Instead, I print simple sentences onto strips of paper and have students randomly select one from a hat. (Then they turn this simple sentence into a whole "telling" scene.)
Simply handing students a strip of paper that they can touch and feel makes the lesson more exciting. It creates more buy-in with students.
Another one of my favorite hands-on activities is a Figurative Language Scavenger Hunt. I hang up posters of mentor poems around the room, each full of different figurative language techniques.
Then, students must get up and explore the posters around the room in an attempt to find an example of 10 different figurative language techniques.
We could do the same lesson on a worksheet, but having students up and moving increases engagement, collaboration, and gives everyone a break from constantly sitting.
Teaching Creative Writing Tip #7: Incorporate Mentor Texts
One way to make sure that your creative writing class is rigorous–and valuable–enough for high school students is to use mentor texts .
Mentor texts are essential for older students because it shows them what's possible . Many of my students will rush through an assignment just to be done with it. If you ask them what they could do to improve their writing, they say that they think it's fine.
But when they're shown mentor texts or exemplar products produced by their peers, suddenly students see a myriad of ways in which they could improve their own work. They're quick to make edits.
I try to always include a mentor text and several examples whenever I introduce students to new ideas or teach a new lesson. You can pull mentor texts from classic writers. However, I also recommend including writing from more modern poets and writers as well.
Teaching Creative Writing truly is a special job. Your students trust you with writing that many adults in their lives will never see. You'll be able to watch students grow and bloom in a totally new way.
That doesn't mean that teaching creative writing is without challenges or difficulties, however. If you want an easy place to start, or just want to save yourself a ton of planning time, I highly recommend checking out my Complete Creative Writing Class .
Inside this bundle, you'll receive daily warm-ups, weekly lessons, two projects, several activities, a lesson calendar, and more! It's truly everything you need for an engaging 9-week elective course!
18 Tips for Teaching Creative Writing
"Stacking" an assignment in their favor (more on that later),
Teaching new skills in mini-lessons (so they have new techniques to try as a starting point), and
Training students not to fear revision. If the first attempt is crap, then they can always rewrite it, so there's no reason to not try!
The student has wildly different needs, mistakes, or patterns than the class,
The draft is terrible, and there's TOO much that could be commented on, or
You can see an issue, but you're not sure how to correct the student (and if it's worth picking a fight over).
To sit unconventionally (feet up, head down, on the floor, etc.)
To listen to music, like Pandora or an iPhone playlist
To eat or drink
To work on it at home instead of at school
To change their topic/plot/idea
To cover up their screen or keep a draft to themselves
To throw away a draft and start over
To use the names of students, teachers, celebs, or other real people as characters
To write about REALLY dark topics, like suicide, abuse, abduction, self-harm, drugs, etc.
What do you already know about what a "good" story has in it?
What kinds of writing do you like to do?
What writing have you tried by yourself, outside of school, or in another English class?
What do you want to accomplish in this class?
What kinds of writing do you think you could need in future careers?
What do you want to learn or try in this class?
What help do you need from me?
What is your ideal writing environment?
It's better to get more practice drafting, not less, and
The longer you spend on one draft, the increased likelihood they will hate it, especially if they didn't like the prompt or assignment to begin with!
Thanks for all of the useful ideas! Creative writing can be quite challenging to teach. I especially like your suggestions re: revision because students really struggle with giving effective peer review. I often model with my own writing, too, and ask students to give me feedback.

I have never taught creative writing, but I can see how these would all be obstacles. I think "stacking in their favor" can be applied to any part of the curriculum though, especially with writing. I might even use the video game analogy.
GREAT ideas! These are such valid issues for me when it comes to teaching writing of all kinds. I agree that planning your response ahead of time makes all of the excuses more manageable. I am a huge advocate of teaching the writing process as well. Love these tips! Just curious...do you ever get pushback from parents about not marking everything on the rough draft?
These are great tips! I really feel that creative writing has not only enhanced my class but the entire school. We started a school-sponsored creative writing club this year and I will definitely be able to use these ideas! Thank you!
First of all, your new blog looks FABULOUS! And you've offered some amazing tips here. I like the idea of alternating between choice and required prompts: choice is always good, but sometimes students like a little direction. I also think it's important not to grade everything. They need some risk free space so they can let loose and be creative. Thanks so much for sharing!
Skip to primary navigation
Skip to main content
Skip to primary sidebar
How to Teach Creative Writing to Older Students
Secondary Literacy , Writing
Creative writing is an important part of any English Language Arts curriculum. This is because creative writing teaches students to be better writers . It also helps students develop a deep appreciation for professional writing – this is especially useful for students writing the AP Language and Composition exam . There are several opportunities to teach creative writing if your students are enrolled in a creative writing course. The same is true if they are simply learning standardized literacy skills. This blog post will share creative writing prompts and creative writing activities that both you and your students will love.
What is Creative Writing?
There are four types of writing styles : expository, descriptive, narrative, and persuasive. Each style of writing serves different goals of the author. For example, the author's goal with persuasive writing is to convince the audience of their point of view. By convincing their audience, they may be able to follow through with a desired action or promote changes in their community.
Narrative and descriptive writing styles can both fall under the category of creative writing. For narrative writing, the goal is often to tell a story – sometimes to illustrate a deeper meaning or a theme. For descriptive writing, authors are often trying to figuratively "paint a picture" in a reader's mind . By creating or recreating an image, the author can evoke the reader's senses for a strong emotional and visceral response.
The goal of creative writing, in general, is more difficult to pinpoint; there are several reasons why an author may choose to write creatively. This could be to express their thoughts and emotions , to pay tribute to a loved one, to entertain their audience – the list goes on.
Since there is no definitive purpose for creative writing, there is also no definitive form . Creative writing can include narrative essays, poetry, free verse writing, novels, speeches, cinema scripts, and more. There are several different types of creative writing, and in some cases, very few rules – some forms of creative writing do not even abide by standard rules of grammar and mechanics.
What is Taught in Creative Writing?
Given that creative writing is so different from other forms of writing taught in school, you might be wondering what would be taught in a creative writing course . If you consult your district's curriculum, you may not find any explicit direction for teaching creative writing in school. (Unless you live in British Columbia – the BC Curriculum has a course outline for creative writing ).
What most curriculums do contain is the requirement to explore narrative and descriptive writing . For example, the Common Core requires students to "write narratives to develop real or imagined experiences," and to "use narrative techniques, such as dialogue, pacing, description, reflection, and multiple plot lines, to develop experiences, events, and/or characters."
Similarly, the Ontario Curriculum for Secondary English requires students to "write for different purposes and audiences using several different literary, informational, and graphic forms." These requirements invite teachers to explore narrative and descriptive writing with their students. However, these requirements are quite open-ended.
Most creative writing courses teach students where to find inspiration. Teachers also offer several creative writing prompts to practice creative writing . Students will study the works of famous authors to model their descriptive and narrative techniques. They might also share their work and offer feedback and revisions to their peers. Finally, teachers will also coach students to overcome writer's block .
How do you Teach Creative Writing?
Here are some creative writing prompts and activities to add to your creative writing curriculum. These activities are suitable for your standard English Language Arts curriculum as well. All of these activities are included in Mondays Made Easy's Creative Writing Unit .
You can begin your unit by introducing students to a writer's manual , like Ray Bradbury's Zen in the Art of Writing. This text explores Bradbury's thoughts on creativity, authenticity, and the writing process. Students can apply his technique for harnessing inspiration and nurturing developing ideas. Mondays Made Easy offers daily bell ringers and a chapter-by-chapter study guide to facilitate reading this text.
In addition to writer's manuals, there are several rules of writing offered by noteworthy authors. Have students explore Kurt Vonnegut's 8 Basic Rules of Creative Writing , Roxane Gay's Top 13 Writing Tips , or Stephen King's Top 20 Rules for Writers . Students can create posters, anchor charts, or bookmarks featuring these rules for writing.
What are the Best Writing Prompts for Creative Writing?
As Bradbury explains in Zen in the Art of Writing , the best prompts are the ones that already exist inside of us. In order to access these, your students can complete the following writing prompt activity :
Have students devote a notebook to write down random phrases or words that pop into their heads. You can start this activity by devoting 5-10 minutes to silent brainstorming. Once students have completed this activity, they can continue to build their list. The more they practice this, the more they'll notice the appeal of phrases and words they come across throughout their day – in their conversations, in their minds, and overheard from others. I like to challenge my students to come up with a list of 50-75 phrases and words.
These phrases and words then become the inspiration for their creative writing piece . They can use it as a title for a poem, a concept for a narrative essay, or a starting point for creative dialogue.
Your students have a hard time generating a list of words and phrases. If so, you can model this creative process or brainstorm some prompts as a class. Mondays Made Easy also offers a FREE Writing Prompt Activity with over 30 writing prompts to use as adventure titles , story starters , and more. This resource includes ready-to-print activities and a digital choice board formatted for Google Drive®.
What Skills do Creative Writers Need?
Your creative writing students will need to be able to develop and nurture ideas. As mentioned above, there are several writing prompts and activities that you can use to overcome writer's block.
In addition to this, students will need to know how to write descriptively. Descriptive writing can be challenging, but it is quite easy to scaffold. To do this, you can incorporate writing strategies like the " zoom method " or use guided writing prompts .
Students should also understand the grammar rules for dialogue. While grammar rules are not always necessary in creative prose, your students will certainly need to know how to integrate dialogue into narrative writing . This is a great skill to teach because it translates to other forms of writing, including literary analysis .
What are Good Creative Writing Topics?
You might find that the best way to approach creative writing topics with your students is to include student choice. There will be no "best" topic for every student because every student of yours has different interests and experiences. It is also important to consider our students' cultural backgrounds . Certain creative writing topics may appeal to some of our students, but not all.
For this reason, I love to introduce creative writing choice boards to my students. I will include prompts that engage with diverse interests and skillsets, and feature topics such as sports, fame, space exploration, nature, and art.
Another way to implement choice into creative writing topics is to use creative writing story starters . You can include general sentences that students can use to start a story. With a wide-reaching story starter, students are free to creatively roam . They will essentially develop their own creative writing topic from the starter you provide.
Similarly, you can implement choice by facilitating an activity called " adventure titles ." Instead of providing students with a sentence to start their story, you provide them simply with the title. Mondays Made Easy offers FREE creative writing worksheets to facilitate this activity with your students.
How do you Teach Creative Writing Creatively?
There are so many games and activities that can be used to make teaching creative writing fun. Some of them require no materials at all! All that you need is a group of students who are willing to take risks and not overthink their responses. I spend a lot of time emphasizing to students that the creative process is all about letting go and accessing their subconscious. Ray Bradbury's Zen in the Art of Writing does a great job of teaching this very same lesson.
If your students are having a hard time opening up, some icebreaker activities might be a great idea. Check out Mondays Made Easy's blog post for 8 icebreaker ideas to use with older students . My favorite one to promote discussion is this speed meeting game .
A class favorite for my students is snowball writing . You can facilitate this in your classroom as an oral activity by playing "fortunately, unfortunately." Start this game by having a student volunteer with a statement that starts with "fortunately" or "unfortunately." The next student will follow suit with a related statement that starts with the opposite word. Your students will definitely get a laugh out of this!
To facilitate a similar writing activity , start each student with a writing prompt . Students will write one sentence before passing their paper to the student behind or beside them. They will then add a sentence to the paper passed to them. You will have completed a full round of this game when students receive the writing prompt with which they started. Once they've completed a full round, students can volunteer to share the completed piece. This game is a great way to write collaboratively , and include every student's work in an entertaining piece of writing.
Fun Ways to Assess Creative Writing Skills
To add another layer to the snowball writing game mentioned above, you can turn it into a dialogue writing assessment . Simply provide students with a writing prompt that features a line of dialogue and have them continue the conversation. This activity serves as a great way for peers to model dialogue integration with each other.
Turning this game into an assessment is easy. Simply have students offer peer feedback by correcting any grammatical errors in the line of dialogue before theirs. This activity also allows you to formatively assess students' dialogue integration. To facilitate this activity and to teach proper integration of dialogue, you can use the grammar worksheets and writing prompts included in Mondays Made Easy's Dialogue Mini-Lesson .
My favorite summative assessment for a creative writing unit is to host an Open Mic . To do this, have students select one piece from their writing portfolio to read to the class. By offering student choice, students can put their best work forward while avoiding the vulnerability of sharing personal writing. I like to introduce the idea of this summative assessment at the start of the unit. This builds excitement and anticipation. It also encourages students to develop work worth sharing. It also reminds them that at the end of the day, their writing can be kept private if they wish.
Mondays Made Easy offers an Open Mic Assessment and Rubric as a bonus file in the 3-Week Creative Writing Unit . You can preview the resources included in this bundle by clicking here.
Creative writing is a fun subject to teach because it allows you to teach outside the box. Although your district may not have a curriculum for creative writing, there are many ways to incorporate writer's craft into provincial standards and the Common Core.
Mondays Made Easy's 3-Week Creative Writing Unit incorporates many of the activities mentioned in this blog post, including grammar lessons, creative writing worksheets, and over 50 creative writing prompts. To preview this bundle, click here .
Reader Interactions
[…] lesson for any English Language Arts classroom.  Whether you are teaching an in-depth poetry unit, exploring creative writing, or simply identifying poetic devices in literature, your students will benefit from understanding […]
You are using an outdated browser. Please upgrade your browser to improve your experience.
How to Teach Creative Writing | 7 Steps to Get Students Wordsmithing

"I don't have any ideas!"
"I can't think of anything!"
While we see creative writing as a world of limitless imagination, our students often see an overwhelming desert of "no idea."
But when you teach creative writing effectively, you'll notice that  every  student is brimming over with ideas that just have to get out.
So what does teaching creative writing effectively look like?
We've outlined a  seven-step method  that will  scaffold your students through each phase of the creative process  from idea generation through to final edits.
Create inspiring and original prompts
Use the following formats to generate prompts that get students inspired:
personal memories ("Write about a person who taught you an important lesson")
imaginative scenarios
prompts based on a familiar mentor text (e.g. "Write an alternative ending to your favorite book"). These are especially useful for giving struggling students an easy starting point.
lead-in sentences ("I looked in the mirror and I couldn't believe my eyes. Somehow overnight I…").
fascinating or thought-provoking images with a directive ("Who do you think lives in this mountain cabin? Tell their story").
Don't feel like creating your own? We've got a list of 100 elementary prompts  right here .
Unpack the prompts together
Explicitly teach your students how to dig deeper into the prompt for engaging and original ideas.
Probing questions are an effective strategy for digging into a prompt. Take this one for example:
"I looked in the mirror and I couldn't believe my eyes. Somehow overnight I…"
Ask "What questions need answering here?" The first thing students will want to know is:
What happened overnight?
No doubt they'll be able to come up with plenty of zany answers to that question, but there's another one they could ask to make things much more interesting:
Who might "I" be?
In this way, you subtly push students to go beyond the obvious and into more original and thoughtful territory. It's even more useful with a deep prompt:
"Write a story where the main character starts to question something they've always believed."
Here students could ask:
What sorts of beliefs do people take for granted?
What might make us question those beliefs?
What happens when we question something we've always thought is true?
How do we feel when we discover that something isn't true?
Try splitting students into groups, having each group come up with probing questions for a prompt, and then discussing potential "answers" to these questions as a class.
The most important lesson at this point should be that good ideas take time to generate. So don't rush this step!
Warm-up for writing
A quick warm-up activity will:
allow students to see what their discussed ideas look like on paper
help fix the "I don't know how to start" problem
warm up writing muscles quite literally (especially important for young learners who are still developing handwriting and fine motor skills).
Freewriting  is a particularly effective warm-up. Give students 5–10 minutes to "dump" all their ideas for a prompt onto the page for without worrying about structure, spelling, or grammar. After about five minutes you'll notice them starting to get into the groove, and when you call time, they'll have a better idea of what captures their interest.
Start planning
Now it's time for students to piece all these raw ideas together and generate a plan. This will synthesize disjointed ideas and give them a roadmap for the writing process.
Note:  at this stage your strong writers might be more than ready to get started on a creative piece. If so, let them go for it – use planning for students who are still puzzling things out.
Here are four ideas for planning:
Graphic organizers
A graphic organizer will allow your students to plan out the overall structure of their writing. They're also particularly useful in "chunking" the writing process, so students don't see it as one big wall of text.
Storyboards and illustrations
These will engage your artistically-minded students and give greater depth to settings and characters. Just make sure that drawing doesn't overshadow the writing process.
Voice recordings
If you have students who are hesitant to commit words to paper, tell them to think out loud and record it on their device. Often they'll be surprised at how well their spoken words translate to the page.
Write a blurb
This takes a bit more explicit teaching, but it gets students to concisely summarize all their main ideas (without giving away spoilers). Look at some blurbs on the back of published books before getting them to write their own. Afterward they could test it out on a friend – based on the blurb, would they borrow it from the library?
Produce rough drafts
Warmed up and with a plan at the ready, your students are now ready to start wordsmithing. But before they start on a draft, remind them of what a draft is supposed to be:
Remind them that  if they wait for the perfect words to come, they'll end up with blank pages .
Instead, it's time to take some writing risks and get messy. Encourage this by:
demonstrating the writing process to students yourself
taking the focus off spelling and grammar (during the drafting stage)
providing meaningful and in-depth feedback (using words, not ticks!).
Share drafts for peer feedback
Don't saddle yourself with 30 drafts for marking. Peer assessment is a better (and less exhausting) way to ensure everyone receives the feedback they need.
Why? Because for something as personal as creative writing, feedback often translates better when it's in the familiar and friendly language that only a peer can produce. Looking at each other's work will also give students more ideas about how they can improve their own.
Scaffold peer feedback to ensure it's constructive. The following methods work well:
Student rubrics
A simple rubric allows students to deliver more in-depth feedback than "It was pretty good." The criteria will depend on what you are ultimately looking for, but students could assess each other's:
Whatever you opt for, just make sure the language you use in the rubric is student-friendly.
2 positives and a focus area
Have students identify two things their peer did well, and one area that they could focus on further, then turn this into written feedback. Model the process for creating specific comments so you get something more constructive than "It was pretty good." It helps to use stems such as:
I really liked this character because…
I found this idea interesting because it made me think…
I was a bit confused by…
I wonder why you… Maybe you could… instead.
The editing stage
Now that students have a draft and feedback, here's where we teachers often tell them to "go over it" or "give it some final touches."
But our students don't always know how to edit.
Scaffold the process with questions that encourage students to think critically about their writing, such as:
Are there any parts that would be confusing if I wasn't there to explain them?
Are there any parts that seem irrelevant to the rest?
Which parts am I most uncertain about?
Does the whole thing flow together, or are there parts that seem out of place?
Are there places where I could have used a better word?
Are there any grammatical or spelling errors I notice?
Key to this process is getting students to  read their creative writing from start to finish .
Important note:  if your students are using a word processor, show them where the spell-check is and how to use it. Sounds obvious, but in the age of autocorrect, many students simply don't know.
A final word on teaching creative writing
Remember that the best writers write regularly.
Incorporate them into your lessons as often as possible, and soon enough, you'll have just as much fun  marking  your students' creative writing as they do producing it.
Need more help supporting your students' writing?
Read up on  how to get reluctant writers writing , strategies for  supporting struggling secondary writers , or check out our huge list of writing prompts for kids .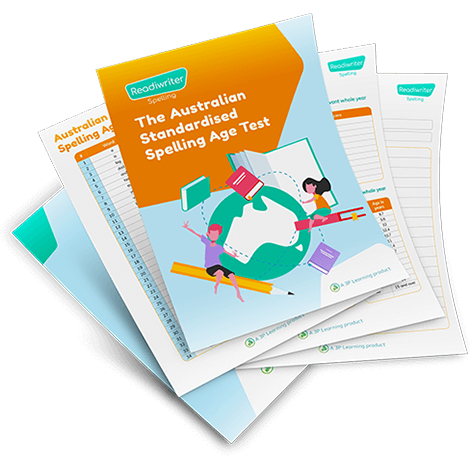 Find a huge selection of printable literacy resources
You might like....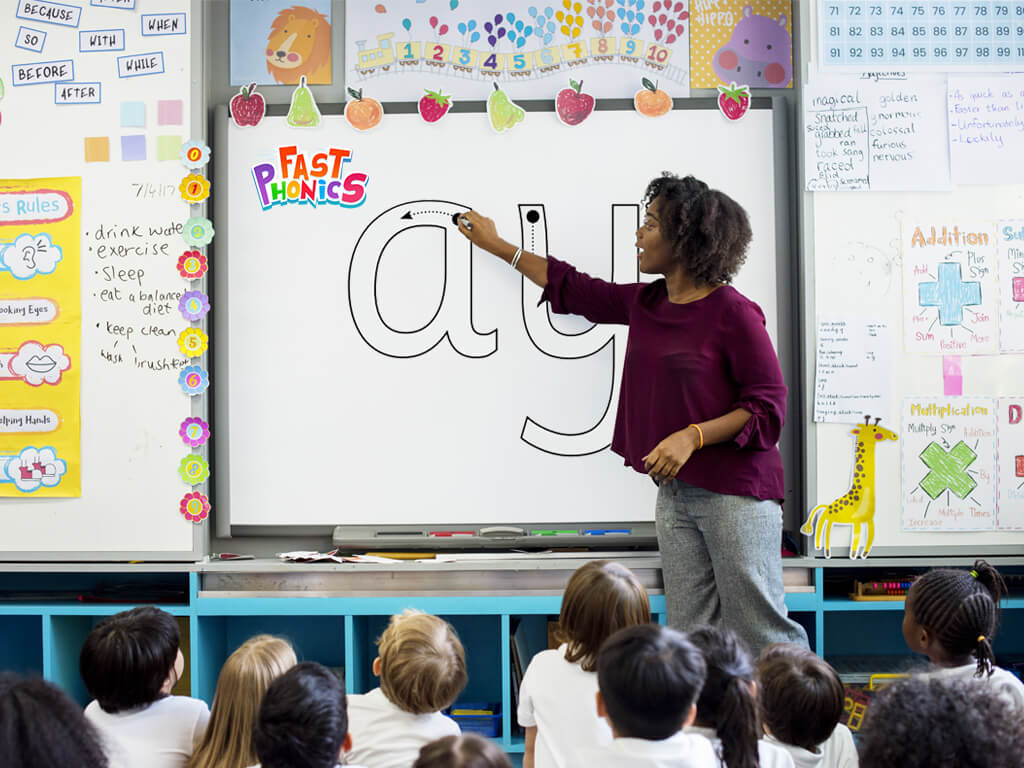 Privacy Overview
Necessary cookies are absolutely essential for the website to function properly. This category only includes cookies that ensures basic functionalities and security features of the website. These cookies do not store any personal information.
Any cookies that may not be particularly necessary for the website to function and is used specifically to collect user personal data via analytics, ads, other embedded contents are termed as non-necessary cookies. It is mandatory to procure user consent prior to running these cookies on your website.
Coffee Shop Teachers
Free Samples
3 Ways to Teach Creative Writing Anytime
Blog Archive
►  February (1)
►  January (5)
►  December (1)
►  November (3)
►  October (3)
►  September (3)
►  August (3)
►  June (1)
►  May (2)
►  April (1)
►  March (3)
►  February (3)
►  January (2)
►  November (4)
►  October (2)
►  September (2)
►  August (2)
►  July (2)
►  June (3)
►  May (5)
►  April (3)
►  March (4)
►  February (2)
►  January (4)
►  December (3)
►  August (5)
►  April (2)
►  February (4)
5 Types of Bell Ringers to Incorporate into the Se...
Classroom Debates: How to Organize, Plan and Execute
Coloring in the Secondary Classroom
►  December (2)
►  September (5)
►  August (4)
►  May (3)
►  January (3)
►  October (4)
►  July (3)
►  June (4)
►  April (5)
►  February (5)
►  December (4)
►  October (5)
►  September (4)
►  June (2)
►  May (4)
Grab Our Button
© 2015 The Secondary English Coffee Shop . Ashleigh Template designed by Georgia Lou Studios All rights reserved. Customised by A Little Peace of Africa
Reading Rockets
Research, Guides and Resources
Our PBS Shows
Teaching Creative Writing
Creative writing plays an important role in a child's literacy development. This article makes suggestions for the instruction and evaluation of children's stories.
Most children enter school with a natural interest in writing, an inherent need to express themselves in words (Graves, 1983). Couple this with a child's love of stories and nursery rhymes – who has not seen a goggle-eyed group of kindergartners lost in the world of imagination as their teacher reads them a favorite story or nursery rhyme? – and you have the basis for building an emotionally involving and intellectually stimulating creative writing program for your students. This article should help teachers with that task.
The necessity of creative writing
Tompkins (1982) suggests seven reasons why children should write stories (these reasons, of course, also apply to writing poetry):
to entertain
to foster artistic expression
to explore the functions and values of writing
to stimulate imagination
to clarify thinking
to search for identity
to learn to read and write
With these compelling reasons in mind, it is hard to justify not making creative writing an important part of the elementary school classroom day. It is important that the reasons for writing be made clear to administrators and parents, who may automatically categorize creative writing as merely frivolous play, something akin to recess.
While writing certainly should be enjoyable, and children should have opportunities to choose their own subjects and methods of writing, the importance of creative writing in developing children's cognitive and communication skills cannot be underestimated (Tompkins, 1982).
Suggestions for teaching story writing
One of the most difficult questions for creative writing instructors to answer is, "What is a story?" Most children, by the time they reach elementary school, have been exposed, through first being read to, and then by reading on their own, to hundreds of stories, and they may at this point have an intuitive feel for what "seems like a story" and what doesn't.
But this "story-sense" will vary in degree for each student, and it is not something that can be relied upon to occur automatically. A sense of what a story is can be reinforced during classroom reading of stories, and also, importantly, in post-story discussion.
If students are led in a helpful way in these discussions, they may begin to see similarities and differences between books of different writing styles and content and will begin to form an idea of the forms and structures that stories generally follow.
Giving feedback on children's writing
Many teachers, particularly those who did not get to take extensive college coursework in English or creative writing, feel unsure of themselves when confronted with giving feedback on students' creative writing. They do not wish to stifle students' creativity or expression of themselves, and may even feel that appreciation of writing is so subjective that comments that are at all critical may be unfair.
The writing workshop, long a standby of college creative writing programs, can also be adapted to teaching elementary students.
Having students read each other's work and comment upon it can help both reader and writer. Writers are provided an audience for their work, and, for many children, comments by their peers will be attended to in ways that a teacher's comments would not. The reader may pick up on techniques of fiction that might not be apparent from reading a professionally published book, and will have an emotional investment in reading and understanding the work that other kinds of reading do not offer. The writing workshop can further the kind of critical thinking skills that students are already being encouraged to use in other aspects of their learning.
Many teachers report on being surprised at the insightfulness and quality of the peer feedback that is a product of the writing workshop. Of course, as with much student interaction, this feedback needs to be modeled and monitored.
Assessing student writing
As mentioned above, many teachers view creative writing as "impossible to grade," and think that any form of evaluation is necessarily subjective and therefore often unfair. Related to this belief, they think that if students' work cannot be judged fairly, then there is no way of accurately monitoring their growth and progress.
Glazer (1994), acknowledges these worries, but argues that assessment can be practical, useful, and fair, provided that the teacher clearly communicates consistent criteria for the work that will be evaluated – criteria focused on writing skills such as description, organization, and punctuation – rather than relying on the teacher's general "impression" of the quality of the work or on comparison with other students' work.
These criteria can be tailored to specific student strengths and weaknesses, and can be modified as the child's abilities develop. Glazer provides an example of a "framework," a collection of several of these criteria that she uses to assess students' writing.
Publishing student writing
Many teachers look at publication, in some form, as being a useful and satisfying conclusion to a unit of writing fiction. Having a finished version of the student's work can often be a source of pride to the student, and a way to share the specialness of creative writing with his or her family. Publication also provides motivation for a student to do the extra work of revision and proofreading, which they might otherwise be lacking.
Click the "References" link above to hide these references.
Glazer, Susan Mandel (1994). "Collaborating with Children to Assess Writing Objectively." Teaching K-8, 24(5), 108-09. [EJ 476 516]
Graves, Anne, and Rochelle Hauge (1993). "Using Cues and Prompts to Improve Story Writing." Teaching Exceptional Children, 25(4), 38-40. [EJ 464 063]
Graves, Donald H. (1983). Writing: Teachers and Children at Work. Exeter, NH: Heinemann. [ED 234 430]
Greenberg, Harry, and Nancy Larson Shapiro (1987). "Variations on the Culminating Event." Teachers & Writers Magazine, 19(2), 10-11. [EJ 364 712]
Leavell, Alexandra, and Anne Ioannides (1993). "Using Character Development to Improve Story Writing." Teaching Exceptional Children, 25(4), 41-45. [EJ 464 064]
Lensmire, Timothy J. (1994). When Children Write: Critical Re-Visions of the Writing Workshop. New York: Teachers College Press.
Rensenbrink, Carla (1987). "Writing as Play." Language Arts, 64(6), 59-60. [EJ 360 628]
Simic, Marjorie (1993). "Publishing Children's Writing." ERIC Digest. Bloomington, IN: ERIC Clearinghouse on Reading, English, and Communication. [ED 363 884]
Taberski, Sharon (1987). "From Fake to Fiction: Young Children Learn about Writing Fiction." Language Arts, 64(6), 586-96. [EJ 360 627]
Tompkins, Gail E. (1982). "Seven Reasons Why Children Should Write Stories." Language Arts, 59(7), 718-21. [EJ 269 736]
Excerpted from: Essex, C. Teaching Creative Writing in the Elementary School. ERIC Digest. ERIC Clearinghouse on Reading, English, and Communication.
Related Topics
This article really helped me in designing a lesson on creative writing for my class.
This really did help me with the skills of writing. I'm writing a few stories myself and really did learn alot about how to make my stories better, more enjoyable and creative. I learned how to put the sentences and to capture the reader's attention more.
I have learnt alot from this article and I really would want to know how to make pupils love it. becsuse as it was written in the article, pupils come to schools with the enthusiasm to write, but when it comes to writing a story or rhyming words, problems start arising. please, I need help on how to impact their lives
Add comment
More information about text formats
No HTML tags allowed.
Web page addresses and e-mail addresses turn into links automatically.
Lines and paragraphs break automatically.
New and Popular
Our Literacy Blogs
Reading SOS
Tips from experts on how to help your children with reading and writing at home.
Target the Problem
Pinpoint the problem a struggling reader is having and discover ways to help.
FAQs About Reading
Real questions from parents and educators, answered by experts.
Literacy Apps
Find the best apps for building literacy skills.
Book Finder
Create your own lists of fiction and nonfiction children's books. We have more than 5,000 books in our library!
Age of Awareness
Sep 29, 2021
Member-only
How I Teach Creative Writing
At least, the parts of it that can be taught.
S ome of them were there because they thought it would be easy. Or that the stories that they wrote in fourth grade, or the poetry in high school, proved they knew already how to be creative.
Others signed up for CRWR 2310 because some advisor in the Athletic Department at UCA — I never found out who — thought it…
More from Age of Awareness
Stories providing creative, innovative, and sustainable changes to the ways we learn | Tune in at aoapodcast.com | Connecting 500k+ monthly readers with 1,500+ authors
About Help Terms Privacy
Get the Medium app
Edward Robson, PhD, MFA
Former psychologist, wordsmith, teacher, learner. Top writer in feminism, relationships, poetry, and other topics. [email protected]
Text to speech
6 Creative Lessons to Inspire Secondary Writers
Looking for outside-the-box ELA teaching ideas? This roundup from TeachWriting.org has valuable ideas for everyone, covering everything from differentiation ideas…to engaging mini lessons…to maker spaces…and more!
Let's dive into the ideas linked below to find inspiration you can use to engage middle and high school students. Here are six different posts containing creative lessons, resources, and activities to inspire secondary writers.
PICTURE-INSPIRED POETRY
Read about THIRTEEN ways Reading and Writing Haven uses pictures to inspire students to write poetry . Heading into a literary analysis, poetry, or creative writing unit? These ideas will be especially useful!
Ready to dive into poetry analysis and written response? Add some zest to your typical lesson plan with this visual one pager that scaffolds students analysis of key poem or song elements.
Scaffolded poetry analysis one pager from Reading and Writing Haven
SUSPENSE WRITING
In this post, Teach BeTween the Lines shares FOUR mini-lessons for teaching suspense writing , including character analysis, sensory images, literary devices, and more.
Dive into a spooky-type short story and character analysis with "The Most Dangerous Game."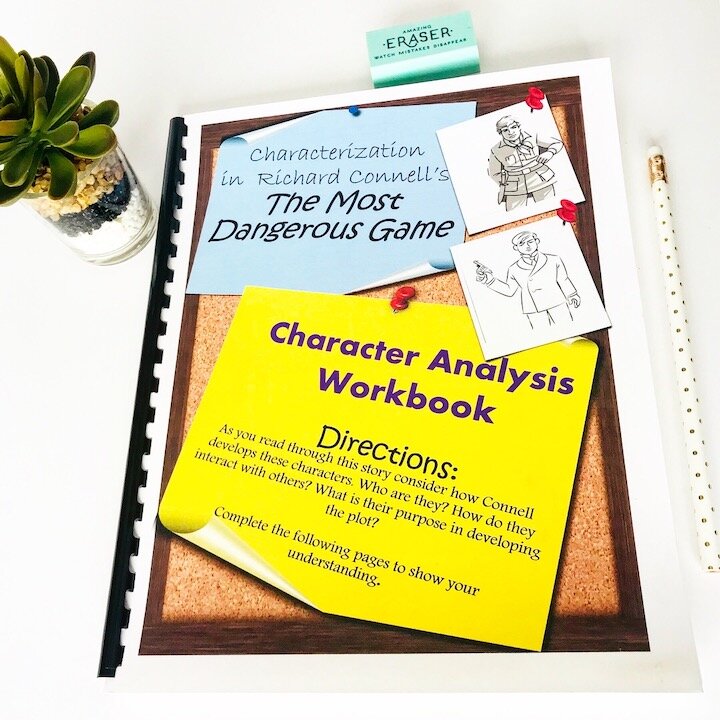 "Most Dangerous Game" Character Analysis Workbook from Teach BeTween the Lines
MAKER SPACE
This creative lesson to inspire secondary writers is a newer approach . Turn your writer's workshop into a maker space with these unique ideas from Spark Creativity.
It's true! Creative writing doesn't have to be intimidating. Engage students with this short story maker assignment .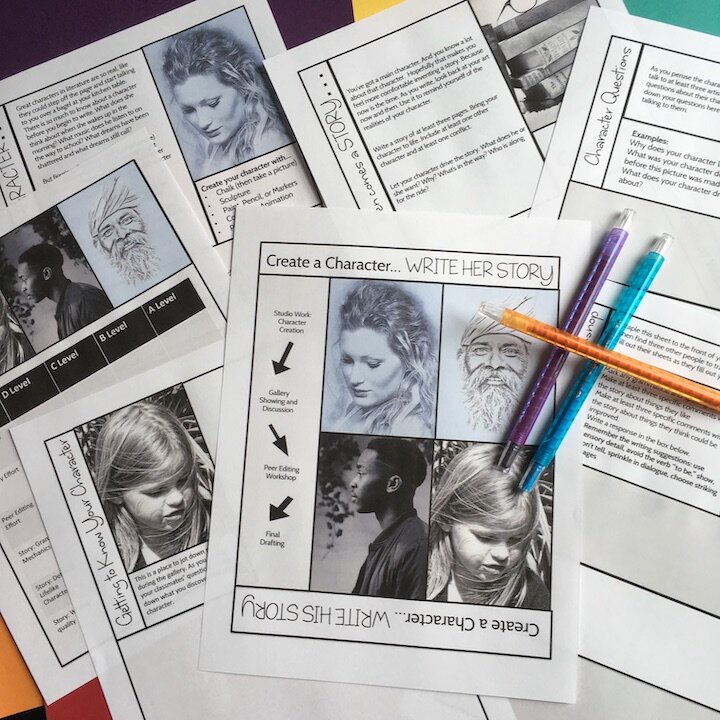 Short Story Maker Space Assignment from Spark Creativity
REFLECTION ACTIVITY
Bespoke ELA's post is all about the recursive nature of writing. It goes all directions: forward, backward, and sideways. Support secondary writers by teaching them to be reflective throughout the process.
Use these FREE task cards by Bespoke ELA at the end of a Writer's Workshop to emphasize that an essay can be edited and revised at any time. Communicate to students that writing is a continual, recursive process, not linear.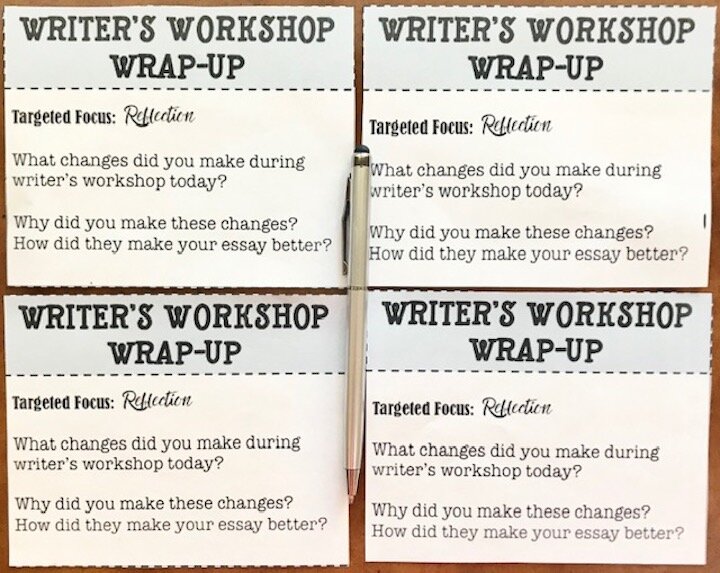 Writing Workshop Wrap-Up Task Cards from Bespoke ELA
CREATIVE WRITING
Teaching a creative writing unit or class? In this post , Language Arts Classroom writes about THREE creative writing assignments you can use with students; how-to articles, children's books, and movie scripts.
And! Help students organize their writing with a creative angle: cookies! These graphic organizers will help students with brainstorming, narrowing ideas, and more.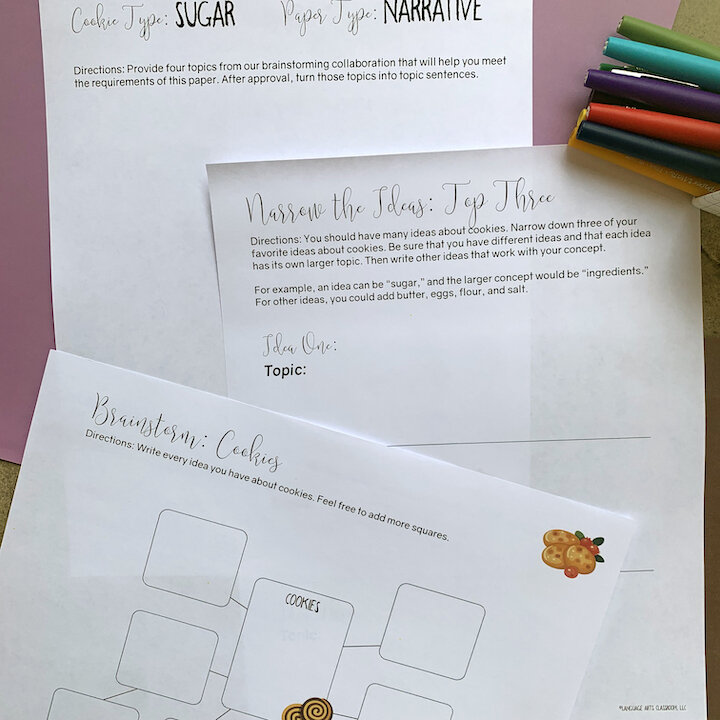 Cookie Organization Graphic Organizers by Language Arts Classroom
WRITING MINI LESSONS
One of the most popular ways to incorporate lessons that inspire secondary writers is writing workshop. The problem? Without training, it's hard to figure out how to get started.
Amanda Write Now's post covers various angles to consider when setting up a writing workshop. Specifically, this article features "how-tos" for FIVE of her favorite workshop mini lessons .
Writing Workshop Launch Lessons from Amanda Write Now
related posts:
Are instagram captions a teaching genre, 5 creative reading response activities, 10 unique and creative reflection techniques.