Accountant Cover Letter Examples in 2023
On this page:
Downloadable Examples
Cover Letter Text Version
Cover Letter Tips from Experts
Create a professional resume in minutes for free.
The Bureau of Labor Statistics expects strong demand for accountants over the next decade due to globalization and complex taxes and regulations. This will increase jobs by 4% , or around 61,700 positions. However, there will always be competition for individual jobs, and an eye-catching cover letter is one of your best chances to snag an opening interview.
You can improve your accounting cover letter by using one of our downloadable templates. There are examples for entry-level accountants, as well as those with plenty of accounting experience. You can also find tips for making the key parts of your cover letter compelling.
Downloadable Cover Letter Examples
Accountant Cover Letter Examples (Text Format)
Years of experience.
Example #1 #1
Example #2 #2
Example #3 #3
Sarah Pearce Accountant | [email protected] | (123) 456-7890 | 567 Home Lane, Portland, ME 12345
February 9, 2021
Marilyn Goddard Senior Hiring Manager Maine Health (890) 123-4567 [email protected]
Dear Ms. Goddard,
Last year, I designed and implemented a correctional protocol that reduced accountancy errors for my company by 60% while significantly improving the team's efficiency. I hope to display the same innovation and creativity in the Role of Staff Accountant at Maine Health.
I know you are looking for an accountant who can work collaboratively with colleagues and manage their own workload with minimal supervision. I believe that my three years of experience and recent accomplishments clearly show that I am the ideal candidate for a team-based accountancy role. These include:
Contributing towards a training program for newly-qualified accountancy staff that led to an average 45% improvement in their efficiency
Working with a small team to settle a problematic statement that had previously remained unresolved for several months
Receiving written praise from my manager for my part in reducing company paperwork by 30% using a new digital system
I am keen to discuss how my attention to detail and excellent knowledge of Lawson accounting software can help your organization. Please feel free to suggest a convenient interview date.
Sarah Pearce
P.S. I would like to share why I was promoted after just two years in my current role.
Katherine Davis Accountant | [email protected] | (123) 456-7890 | 123 State Street, Bloomington, IL 09876
February 1, 2021
Kevin Williams HR Director Lincoln Design Group (987) 654-3210 [email protected]
Dear Mr. Williams,
During my six years of experience as a staff accountant at a midsize web and app developing firm, I tracked and maintained expenditures of over $10 million annually. I also led the successful transition to the MAS 90 accounting system without disrupting accounting operations. I am excited to bring my work ethic and enthusiasm for accounting to your organization.
As a Certified Public Accountant, I have a proven track record of exceeding expectations. I am drawn to your organization's reputation for excellence, and I believe this exciting opportunity would lead to a challenging yet rewarding career. Some of my previous achievements include:
Identified the ability to save variable costs by 18%
Streamlined accounting processes to reduce waste and improve productivity
Prepared for tax audits and assisted tax auditors directly to facilitate a positive outcome
I'd like to set up a time to meet with you and discuss how I can benefit your organization. Please feel free to contact me at your convenience.
Best Regards,
Katherine Davis, CPA
P.S. I'd also like to tell you about the time I identified and solved a company-wide issue that resulted in $420K savings per year!
Aston Pham Senior Accountant | [email protected] | (876) 543-2109| 585 Address Road, Jacksonville, FL 23456
February 13, 2021
Layla Hills Hiring Manager Intuit (876) 543-2109 [email protected]
Dear Ms. Hills,
My publication on accounting data security won a Joint AICPA/AAA Notable Contributions to Accounting Literature Award in 2020. The judging panel stated that my work made a significant impact on industry best practices. I hope to apply my extensive knowledge in the role of Senior Accountant at Intuit.
I know you seek an individual with in-depth experience in tax laws and concepts who can lead a large team in a fast-paced company. My recent accomplishments show that I have the potential to become an inspiring leader at Intuit. These include:
Spearheading a project to improve detection of accountancy errors, resulting in a saving of $2.3 million in 2020
Applying innovative data security measures that reduced company spending by 25% over two years
Providing high-quality professional development sessions to junior accountants that delivered a productivity increase of 45%
I am available at your convenience to explore how my attributes and skills can help Intuit continue to build its reputation as a leading provider of accountancy services. Please don't hesitate to contact me to schedule an appointment.
P.S. I would love to explain why I was named Manager of the Year at my company in 2020!
Accountant Cover Letter Checklist
When crafting your accounting cover letter, pay careful attention to these five elements:
1. Heading. A professional template can ensure you include the essentials in your heading and make the information stand out. It needs to cover:
Your name, title, and contact details
The date it was written
The addressee's details
2. Salutation. The best practice is to greet the hiring manager by name, using their title and last name. If the job advertisement doesn't include their name, use "Dear Hiring Manager" instead.
3. Introduction. Introduce yourself in your opening paragraph before expressing your interest in the position. This section should also be compelling, so the hiring manager continues reading.
4. Body paragraphs. The body makes up the bulk of your letter, consisting of two paragraphs that detail your relevant experience and skills. A bulleted list in this section can help the hiring manager quickly grasp your capabilities.
5. Closing section. This is where you should leave the hiring manager with their next step, namely asking them to invite you for an interview. A postscript can be added here as an effective way of drawing attention to a final achievement and leaving a lasting impression.
Introduction
Your introduction needs to be compelling enough for the hiring manager to keep reading. At the same time, it should express your interest in the accounting position. To do this, build your opening paragraph around one of your top accomplishments. Choose something that demonstrates how well-qualified you are for the job and make sure it can be quantified. Generic facts, like how long you've been an accountant, should be avoided.
My greatest achievement as an accountant was introducing new finance recording procedures that decreased errors by 48% and resulted in $300,000 in savings over 12 months. I hope to bring the same mix of innovation and dedication to ADM & Partners as an accountant.
I'm writing to express my interest in the accountant position you recently advertised. As an accountant with eight years of experience, I'm an ideal fit for your company.
Body Paragraphs
The body of your cover letter is usually two paragraphs in length. The first should explain why you're interested in the position and why you wish to work for the hiring company. This will show the hiring manager that you're not sending the same letter to multiple companies and that you've seriously considered the position.
In the second paragraph, list your relevant accomplishments. You can use the job description to determine the company's key needs and include promotions, successful projects, and experience that match these priorities. Make sure you quantify each achievement and list the positive outcome to demonstrate your abilities.
I've striven to be honest and diligent with the money I managed over my eight years as an accountant. ADM & Partners' reputation as a trustworthy and reliable accounting firm is the optimal fit for my conscientious style of accounting.
I'm excited to bring further success to ADM & Partners and their clients. My accomplishments in the past include:
Managing a $12 million budget and reducing costs by 25% over three years
Introducing automation of general ledger preparation and review, resulting in a reduction of 15 hours of work each month
Creating accurate reporting infrastructure for clients experiencing growth of up to $10 million in annual revenue
Your job advertisement mentions that you're looking for someone with experience working with multiple clients. Over my eight years as an accountant, I have worked for accounting firms and regularly manage multiple client accounts at any given time.
In my current role, I'm regularly responsible for:
Reconciling clients' accounts
Preparing sales and business tax records
Training new accountants in company procedures
A strong closing should leave a lasting impression that entices the hiring manager to take action. Encourage their next step by asking them to schedule an interview. A conclusion that just thanks the hiring manager for their time and attention will sound generic and is more likely to be overlooked.
A postscript at the end of your letter is an opportunity to mention one last accomplishment to help you linger in the hiring manager's mind. This can be related to professional experience but can also mention an award, a volunteer position, or an educational project. Just make sure it's relevant to the position you're applying for.
I'd like the opportunity to discuss how my experience can help increase ADM & Partners' capacity to provide quality accounting services to clients. Please feel free to contact me to arrange an interview time that works with your schedule.
Best regards,
John Doe, CPA
P.S. I'd love the chance to tell you about my volunteer work managing the budget for a non-profit that helped them reach 30% more students in 12 months.
Thank you for your time and attention in considering my application. Please contact me if you require any further information.
Other Resume Examples
Accountant Resume Examples
Bookkeeper Resume Examples
CPA Resume Examples
You are using an outdated browser. Please, upgrade to a different browser or install Google Chrome Frame to experience this site.

CV Templates
Cover Letter Examples
Accountant cover letter example
Free Accountant cover letter templates
Click image to download
Free Accountant cover letter 1
Free Accountant cover letter 2
Free Accountant cover letter 3
Free Accountant cover letter 4
Get a CV in 5 minutes with our CV Builder
It's easy to use and you get access to lots of professional content to add.
Another Accountant cover letter example
Mr Philip Smith Hiring Manager Richmond Accountancy Services London E12 5DD
23 October 2010
Dear Mr Smith
I apply in writing in relation to the aforementioned Financial Accountant position, as advertised on the Dayjob.com web site on the 21st October.
I am seeking the opportunity to consolidate strong academic qualifications and sound professional capabilities within a large corporate environment. Your accountancy position seems an ideal prospect, since I have previously built up a diverse and strong project management background to work for the mutual benefit of both the company and the client.
I feel that I can be asset to your firm as my experience in accounting and administrative functions spans 4 years, with the large majority of my experience as an Accounting Manager with Jackson Accountancy Services.
My expertise lies in an ability to effectively interact with clients and vendors, identify and resolve complex accounting issues and develop innovative solutions to achieve financial management objectives.
My additional abilities are listed in the enclosed CV. As you can see from my resume, my professional experience has given me the capability to provide comprehensive and thorough financial and accounting solutions.
I would appreciate the opportunity to interview for this position, as I am certain that a face-to-face meeting would more fully reveal my positive attitude and ability to meet your expectations. Thank you for your time and consideration.
Yours sincerely:
Richard Daniels 120 Vyse Street Birmingham B18 6NF Mobile: 0121 638 0026 Email: [email protected]
More Accountant cover letter examples Accountant cover letter 1 Accountant cover letter 2 Accountant cover letter 3
Accountant resume examples Accountant resume Accountant resume 1 Accountant resume 2 Accountant resume 3
Financial Accountant CVs Financial Accountant CV template 1 Financial Accountant CV template 2 Financial Accountant CV template 3
Financial Accountant cover letters Financial Accountant cover letter example 1 Financial Accountant cover letter example 2 Financial Accountant cover letter example 3
Online courses Online Accounting degree
Related links:
Accounting cover letter example
Chartered accountant CV example
Management accountant CV template
Cover letter examples
Relevant accountant CV templates:
Accounts assistant CV
Assistant accountant CV
Trainee accountant CV sample
Other CV templates: Financial CV template
Training and academic links: Accountancy degree courses Accounting and finance degree Accounting short courses London Accounting training courses Economics degree courses
Cover Letter Sample Accountant
Accountant - Cover Letter Sample Beginning
George Methodist Chief Accountant McDonalds Hamburger Street 1
Application for Job Position Accountant
Dear Mr. Methodist,
I am applying about a job position Accountant that was published today on the job site Acesta-job.info.
I am interested in accounting and financial controlling since my studies on secondary school and university (University of Accounting, Montreal, Canada).
I have already worked as accountant or financial controller in my job career. I have accounting experiences from different area of business, from food industry and gastronomy to counseling, army or movie production.
I am able to administer all accounting agendas - operational and cost accounting, tax accounting ( value addated tax, corporate and individuals income tax, etc.).
I the area of financial and cost controlling I have wide experiences. I was a member of cost optimality, cost effectiveness and cash flow optimization team.
I have certification for accounting in USA and Canada (US GAP Professional, Accountant I, Accountant II - US Certification, Cost Accounting Professional). I am a member of US Accountant Organization and Canada Accounting Professionals Association.
Very glad I would like to work for your company because its market position, long-term financial stability and focus on food industry correspond to my idea about future employer.
I sincerely hope that you will be interested in my professional curriculum vitae and we will have opportunity to meet on job interview in your company.
Best regards,
Paul Accountant
Paul Accountant Tax and Accountant Avenue 12345 Boston Email: [email protected] c o m Phone: 921 921 021 921 021
Attachment: CV (Resume) Example Accountant
Accountant Cover Letter Sample End
Job description.
Accountant Free Job Description
Article Field: Finance, Economics, Banking, Insurance
Author: Acesta-job.info
Article Cover Letter Sample Accountant Views: 24184
Cover Letter Sample Accountant Comments Add comment
E-mail article to a friend
Information about cover letter, structure, how to write, tips for cover letter, samples.
Cover Letter Sample MDM Administrator, EMM Specialist
Cover Letter Sample Mobile Device Support Specialist, Technician
Cover Letter Sample Branch Manager
Mobile Application iOS Developer, Programmer Cover Letter Sample
Project Manager Senior Cover Letter Sample
Payroll Accountant, Professional, Analyst Cover Letter Sample
Application for More Jobs at One Company
Receptionist Cover Letter Sample
Cover Letter Sample Software Developer / Engineer (C# / C++)
Cover Letter Sample Press Agent, PR Officer
Cover Letter Sample Key Account Manager, KAM - Retail Chains
Cover Letter Sample Insurance Agent, Insurance Broker, Insurance Advisor
Cover Letter Sample Pharmacist
Cover Letter Sample Nurse
Cover Letter Sample Real Estate Agent, Broker
Secretary Cover Letter Sample
Pharmaceutical Representative, Medical Representative Cover Letter Example
Cover Letter Sample Preschool Teacher
Cover Letter Sample Tester, Test Analyst, Quality Engineer
Cover Letter Sample Analyst IT
Cover Letter Sample Human Resources Manager, HR Manager
Hotel Director, Hotel Manager Cover Letter Sample
Cover Letter Sample Executive Chef
Cover Letter Sample Logistician
Cover Letter Sample Area Sales Manager
Cover Letter Sample Graduate
Worker Cover Letter Example
Production Manager Cover Letter Example
Student Cover Letter Example
Buyer Cover Letter Example
Executive Assistant Cover Letter Example
Cover Letter Sample Marketing Manager
Cover Letter Sample Sales Representative
Cover Letter Sample JAVA Programmer
Cover Letter Sample
Cover Letter
MDM Specialist, EMM Administrator - Resume, Curriculum Vitae Example
Project Manager Senior CV (Resume) Example
Programmer (Software Engineer) Curriculum Vitae Example
Mobile Device Support Technician, Specialist - Resume, Curriculum Vitae Example
CV (Resume) Background Color Examples
Curriculum Vitae and Background Color
Curriculum Vitae and Promotion
Europass CV Sample
Sales Representative Resume (CV) Example
Senior Accountant Resume (CV) Example
Curriculum Vitae Example Student
Job Search Labels
Acesta Job RSS Channel
Accounting Cover Letter: Examples +Tips & Templates to Excel
Average score for this template.
Accounting functions are essential to all businesses. This profession plays a key role in financial management and tax matters. The average salary for an accountant is $73,000 per year in the United States (U.S. Bureau of Labor Statistics).
The recruiter is looking for an ideal candidate, so don't hesitate to showcase yourself in the letter and also during your interview.
Discover our cover letter templates best suited to your profile among our many examples available online.
Sample Cover Letter for Accountant
Here is a sample cover letter for the job of an experienced accountant.
Your Address
Postal code – City
E-mail address
(City), on (Date)
To the attention of the Human Resources Department
Name + Address Postal Code – City of the company
Subject: Application for the Accountant position
Dear Mr. Jimmy Thompson,
It is with great enthusiasm that I discovered your advertisement for the recruitment of a Senior Accountant, and I would like to send you, my application.
Rigorous and with [number] years of experience in managing accounting through extensive teamwork. With expertise in recording data and account receivable transactions, I master all accounting flows and reports.
With a [accounting degree], I have had successful results working for the AAC Group. Within this framework, I had the opportunity to successfully manage and optimize the current accounting operations, and to prepare the closing of the monthly and annual accounts.
Meticulous and organized, I can work in the respect of the rules of confidentiality, and with the sense of responsibility and the rigour essential to the exercise of this profession.
I am at your disposal for an interview in order to express my motivation in person.
Thank you for your consideration of my application.
Your Signature
Your First name – Last name
How to write a cover letter for an accountant
To make a letter of application , you must gather every element related to your skills and education in the field of accounting. If you have previously held a similar position in one or more companies, this is a great advantage.
Here are the general rules to keep in mind when writing your cover letter :
Header: Write your name + first name, your e-mail, your city and postal code, your phone number at the top left, then the city and date below but on the right
Make sure to put in the center: To … / to the hiring manager (or human resources) at (company name)
Introduction: Express your enthusiasm or interest in the ad / offer
Hook paragraph: put your professional assets (years of experience, training, your expertise…)
Professional and/or personal section: List your education and training, your diploma(s), your certifications, your internships and other professional experience
Interview request: You can say that you are eager to join the team; that you are available for this job right away…
One-sentence closing greeting
How to create a good layout of the Accounting cover letter
The layout for the accounting application letter is organized as follows:
The letterhead with your contact information, the name and contact information of the employer (no phone number), the city and the date the letter was sent
The subject of the letter.
The body text: with 3 or 4 paragraphs maximum. It ends with the closing greeting.
The footer with the signature and the post-script (optional) to indicate that your resume is attached or that you are going to make a phone contact.
The structure of the accounting cover letter
The traditional structure remains for this letter template. It should ideally fit on one page (reduce the font size or the distance between each line if your text is long) and in MS Word or PDF format. Try to keep your sentences short and change your ideas for each paragraph. Before sending it, check that there are no repetitions and that your words are as clear as possible. More details in our sample letter for the accounting profession.
Writing a cover letter for an accounting job
The header is the part that identifies you and the company to which the application is addressed. Be sure to highlight the area reserved for writing your first and last name, your address (postal code, city) and your e-mail, without forgetting your telephone number. There is no need to put more information about yourself because the resume already contains it. In the area where you put the recipient, write the name of the company or the name of the person who is recruiting if it was mentioned in the ad.
Writing the ideal cover letter for an accounting job
From the very first lines, the sentence must be catchy. The recruiter will judge from the start whether or not your profile interests him/her. In our accounting cover letter template examples, the teaser arrives in 4 or 5 lines and contains:
A brief summary to show that your profile corresponds to the one the company is looking for (education, years of experience, current situation);
A few details about the job you are applying for to prove that you know what it is about;
Some major skills you feel are necessary for this position.
Example of a good hook / Example of a bad hook for an Accounting job
How to mention your professional experience in your accounting cover letter.
To further confirm your motivation, you can talk about your plans or goals once you have obtained the desired position. To do this, talk about the values of the company that you share and highlight your expertise.
Example of a professional summary in an accounting cover letter
How to highlight your strengths and key skills in your cover letter.
You need to be able to explain how your soft skills and hard skills related to general accounting could benefit the company or the position. Your skills and personal qualities must be the solution. In other words, you must convince the recruiter that they really need you.
Here are some examples of hard and soft skills that are essential to the functions of an accountant:
Mastery of computer tools
Management of office automation and accounting and tax processing software.
Mathematical skills
Good knowledge of legal, fiscal and accounting standards (labor and corporate law, public procurement code, supplier regulations) as well as of the company
Ability to work under pressure
Ability to work in a team
Autonomous and organized
Good synthesis skills
How to finish your accounting cover letter
It is important to finish the letter well to show the recruiter that you are really interested in the job. There is no need to summarize what has already been said to avoid repetition, but you should conclude with a request for an interview and a greeting.
Examples of phrases to request an interview
The following are sample wordings for an interview request for the accounting position:
I am immediately available for an interview, and I would really like to join your team and put my skills to work for you.
I am at your disposal for a possible interview if my profile meets your expectations
Examples of appropriate closing greetings
Here are some examples of polite closing statements for cover letters for this type of job:
I'd love the opportunity to discuss the role and what skills I can bring to the position.
Yours respectfully
Yours sincerely
Summary: Key points for writing the perfect accounting cover letter
To create the best accounting cover letter, it is important to follow the formatting and structure as in our templates and examples available online. Here are some tips for creating your personalized letter:
Use a professional and uniform font that is easy to read
Use short sentences
Be specific and clear
Aerate the page
Try not to exceed one page
Proofread to avoid careless mistakes
Frequently Asked Questions for an Accounting Cover Letter
Which resume should i choose for my accounting cover letter.
To accompany your application letter, you should also create a quality resume. Choose from our resume templates . The ideal resume should contain all the information concerning the education and skills required for the accountant's role. The resume should also highlight your profile, summarizing your education and professional experience related to accounting. Your personal information (town/city, telephone number, email) should be included in the first few lines of your resume. Add, of course, your language skills, computer skills and personal qualities. Some recruiters also like to get to know the candidate better through their values, hobbies or interests. No need to put a whole list, 2 to 3 or 4 per heading will suffice. Keep in mind that the resume template should be no longer than one page.
How do I write the e-mail that will contain the cover letter?
You must write a short e-mail to introduce your application, attaching your cover letter and resume. This e-mail must be short and must not contain any spelling mistakes. Start by professionally addressing the recipient, after writing "Hello". Also, remind the recipient of the job title you are applying for, and politely invite them to open the attachments. Don't forget to put your phone number and full name at the bottom of the e-mail so they can call you quickly without having to search through the attachments.
Other Templates
How to Choose the Right Resume Template for Your Career Goals
CV vs Resume: What is the Difference and Which One to Use
Professional CV Templates: How to Make Your CV Stand Out
Privacy overview.
3 Accountant Cover Letter Examples & Guide for 2023
Accountant Cover Letter
Senior Accountant Cover Letter
Accounts Payable Specialist Cover Letter
Writing Your Accountant Cover Letter 101
Accountants can make or break a company's finances. And since companies hire accountants with care to keep their finances in order, getting hired is competitive.
You have the  skills  to make any company proud, but even the best  accountant resume  might not be enough. It's hard to argue with a killer resume  and  cover letter, though. Problem is, writing a cover letter can be harder than  building a resume , especially if you're better with numbers than prose. 
We know, it's no fun writing a cover letter, but we'll help you worry less and write better with our accountant cover letter examples and writing guide, so you can wow employers and get the accounting role you want.
Accountant Cover Letter Example
USE THIS TEMPLATE
Microsoft Word
Google Docs
Block Format
Why this cover letter works
For your accounting cover letter, find a way to incorporate the company's mission into your experience. You can also discuss how you supported that mission at previous jobs.
If the employer lists a vision statement, this could be a way to make a connection. Incorporate their vision into your cover letter by referencing it concerning your own vision for the future. This tells the employer you share the same goals.
Senior Accountant Cover Letter Example
Use the accountant job listing to find out what the company needs and the skills they value. Then you can mention past positions and achievements relevant to the company's mission in your senior accountant cover letter.
For example, AMP Services' job ad states they need someone who "resolves account discrepancies by investigating documentation." Samaria speaks directly to this in a paragraph focused on reviewing documentation and how she improved the system.
Accounts Payable Specialist Cover Letter Example
Describe how you've positively impacted the company as a whole beyond just measurable accounting metrics. You don't have to have cured cancer, but employers like to see that you invest in your work beyond duties.
Snatch the company's attention with a company-focused intro. Give them a compelling reason you're applying—needing to pay the bills won't convince employers you're the right candidate for the job, even if it's truthful.
Accountant resume
Need an accountant resume to pair with your cover letter?
or download as PDF
3 Steps to Writing Your Accountant Cover Letter
An amazing accountant cover letter is two things: specific and separate from your resume. Your cover letter should stand on its own as a concise, detailed document that highlights your qualifications.
Step 1: Due diligence comes first
Many people use the same cover letter repeatedly, but that won't impress your future employer. Just as you can see financial trouble from a mile away, employers can spot a recycled cover letter within seconds. So, tailor your cover letter to each job for which you apply.
Just as you can see financial trouble from a mile away, employers can spot a recycled cover letter within seconds.
Stuck on where to start? Let the accountant job description you've found guide you. Does the company need someone who has experience with Quickbooks? Explain how you used it to manage invoices for annual grants to the community college you worked for last year. Does the job ad mention a need for improved accounting processes? Describe how you implemented a mentorship program that reduced error rates by 33%.
Do your research to confidently address how you can meet the company's needs. You can also address the soft and hard skills they require; if they need someone to assist with annual audits, discuss how your time reconciling accounts means you have a keen attention to detail and a strong grasp of GAAP and FASB standards. In essence, take what you know and use it to show you have the necessary skills.
Step 2: Go beyond your resume
Most cover letters summarize their accompanying resume in boring, professional jargon, which won't inspire someone to hire you.
Your accounting cover letter must convince the employer to seriously consider you even if they haven't seen your resume. It needs to dig deeper than your resume allows and tell the story of your career.
What are your crowning achievements, and how did they impact your workplace or clients' financial operations? Refer back to why you're applying for this role and how you'll change the company for the better.
Think of it this way: your resume is a shallow pool, but your cover letter is a narrow trench. One gives a general overview of your qualifications while the other explores a few experiences in-depth. Below, we've shared two examples that dive into the trench.
We identified and eliminated multiple unnecessary expenditures, saving a total of $750+ for each project associated with reef research, particularly for their survey work regarding coral cover on the mesophotic reefs of Palau. This specific project spurred my interest in environmental care, particularly water quality and wastewater management.
With every document, I identified discrepancies or errors and collaborated with my team members to craft solutions, resulting in a significant decrease in error resolution time and an invoice exception rate of over 27 percent. For every client, I reached out after four months to ensure their financial departments were still running smoothly.
Both mention responsibilities that should also be on the resume, but they explain the significance of their work and what happened afterward .
Step 3: Do communicate the right message
Now that you know what to include, let's discuss how to include it. Keep in mind this is still a letter; it should be informative without going over a page, and it needs to sound professional without being stuffy.
Much like a normal letter, imagine you're having a conversation. You need to be professional, but you should also be relatable and interesting. And just like a good conversation, you should always circle back to how you can improve the employer's business.
The good news is you can revise your cover letter before you send it. Review your cover letter with the same precision you apply when reviewing financial transactions. As you revise, shorten your sentences, improve your word choice, and establish your personality. We won't say it's fun, but revision is an essential step to writing a cover letter that gets you the job.
Outline Your Accountant Cover Letter
Staring at a blank page can be intimidating, especially when it comes to cover letters. Never fear, BeamJobs is here! Use our outline to organize your cover letter to perfection.
Your contact info: Your future employer will need to contact you at some point, so include your number, email, and your location (city and state). And of course, they'll need your full name, so don't forget to enter that into your template. Many employers also ask to see your LinkedIn profile.
Formatting: Whether you're using a template or a block format, leave your name out of your address. If you're using a template, put your name on the letterhead. If you're using a block format, only include your name in your signature.
Date: Every letter needs a date, but if you're using a template or outline, don't forget to change the date when you submit. If you sent your letter in April but started drafting it in February, the hiring manager may look at you funny.
Formatting: Write out the full date, not just the month and year, e.g. January 3, 2023.
Inside address: It sounds a bit counter-intuitive to include the inside address (aka the recipient's address) since most cover letters are virtual, but it shows the employer you've done your research, and it makes it look more professional and complete.
Include the hiring manager's name, their title, and the company's address at the top of your cover letter, left-justified. If you can't find the company's complete address or the hiring manager's name, don't stress. Try checking on LinkedIn, Facebook, their website, and other job boards.
Formatting: Each part of the address should be on a new line. Double space between the inside address and greeting.
Joanne Perry Stone Environmental Human Resources/Office Administrator 535 Stone Cutters Way Montpelier, VT 05602
Greeting: Just like a good handshake, a good greeting (also called a salutation) helps you make the right first impression. Always say "Dear [Name]" instead of "hello" or any other iteration. (It is a business letter, after all.) Then, address the employer/hiring manager by name. This shows you've taken the time to research who's in charge of the hiring process.
Formatting: After your greeting, you can use either a colon or a comma; colons are typically used in business letters, but a comma works if the company is more casual. Whether you use a comma or a colon, don't forget to include their title of "Mr." or Ms." and don't ever just use their first name.
Body: The body of your accountant cover letter should cover why you're interested in the position, your credentials, and your enthusiasm for future discussion. We'll take a look at each section.
Formatting: Single-space the text in your body, but be sure to double-space between paragraphs.
Opening paragraph: Just like a good book, you've got to get your reader hooked from the first line. That's hard to accomplish, though, which is why so many cover letter openings sound like this (and yes, we've seen this actual example!).
When I found the job listing at Alterra Mountain Company, it sounded like a dream come true.
While this has potential, it's generic and lifeless. Even the cliché "dream come true" phrase can't strengthen this intro. This example, though, enthusiastically shows your interest and your credentials.
I first heard about Alterra Mountain Company when you joined the Climate Collaborative Charter, and ever since, I've wanted to join your community of passionate outdoor adventurers who love the mountains and their communities with equal fervor. As a CAPP with four years of accounts payable experience, I know I can manage your travel and expense systems, resolve system issues, and support Alterra Mountain staff as your Travel & Expenses Accounts Payable Specialist.
This tells the employer that the candidate not only knows about but values the company's mission. He also makes it clear that he's studied what this role will entail.
If you're struggling to write your intro, write a few openers until you get one that sounds right. Sometimes it takes a few tries, and that's okay—just keep trying until you hit one that's focused and engaging.
Paragraphs 2-3: These paragraphs support your claims in the opening paragraph. Each paragraph should focus on a clear accomplishment. Maybe you managed grants totaling over $15 million for a community college, or maybe you initiated daily reporting to reduce manual reporting work hours.
Avoid the temptation to tackle too much per paragraph; you can't go into as much detail (save the list of your credentials for your resume, instead). Here's a good example of a focused discussion of a significant milestone.
Within the hospitality industry, I have three years of experience working as an accountant for the Goode Company Restaurant Group. I learned how to work within a team-oriented and deadline-driven environment while managing multiple accounts. By the end of my time there, I had lowered the cost per invoice and invoice exception rate by 17 percent, and through my partnership with management, improved the budget to actual variance by 13 percent.
This paragraph gives a general overview of the candidate's past role without getting sidetracked. It also includes some phrases from the job description, including "team-oriented" and "deadline-driven" while including metrics.
Closing paragraph: Finish strong with a sentence summary of how your values and qualifications align with the company's needs. Lastly, give a call to action. Whatever you do, don't end the way 99 percent of other accountants will, like this.
I believe I would be a good fit for the senior accountant position, and I hope to talk more with you soon about my qualifications.
It's not that those sentiments are untrue, but they're, once again, generic and lifeless. This close, however, will leave a positive lasting impression.
Achieving these goals has been rewarding, but I'm excited to master new skills and handle multiple dynamic projects that will help provide scientific tools, information, and analyses to help clients solve environmental challenges. Stone Environmental is a place where I can live my values, grow my skills, collaborate with a motivated, talented team, and assist employees directly. I would be thrilled to share more of my experience with you and look forward to connecting soon.
Signature: Make sure you say "thank you" if you didn't do that in the closing paragraph. Then sign off with a professional closing phrase along with your name.
Formatting: If you're presenting hard copies of your accountant cover letter, you'll want to physically sign the document, so quadruple space after the closing phrase to leave enough room for your signature in handy black/blue ink.
Best regards,
Samaria Singh
Enclosure(s): Lots of cover letters miss this step, but this alerts the hiring manager to what follows your knockout cover letter. As an accountant, you'll want to include your resume, the job application form, and any reference letters requested in the job ad. Employers may also ask for your college transcript or CPA/CMA licenses, although many just ask for the application and your resume.
Formatting: Use the singular or plural form of "enclosure" depending on how many documents you attach. If you say "enclosures" but only have your resume, it feels like you copied and pasted it from a template.
Enclosures: Resume Application 2 letters of recommendation CAPP certification
Takeoff with Your Accountant Resume
Now that you have the resources you need to make your cover letter shine, don't neglect your accountant resume . They're two sides of the same coin, so make sure your resume is just as polished as your cover letter. After all, your resume is where you can list the duties you excel at, such as analyzing balance sheet accounts and checking compliance with financial policies and procedures.
We know—it's exhausting writing financial reports all day only to have to write a resume on top of your cover letter. We ease the process with our quick 11 steps on how to make a good resume , and we have free resume templates like this one, which you can edit right now, to help you start (or rewrite) your resume.
Senior Accountant Resume
Need a resume to pair with your senior accountant cover letter?
You have what it takes, so let our tools empower you to take your career documents from general to great. We're cheering for you, and when you land your next accounting role, be sure and let us in on your great news!
You control your data
We use cookies to tailor the experience of creating resumes and cover letters. For these reasons, we may share your usage data with third parties. You can find more information about how we use cookies on our Cookies Policy . If you would like to set your cookies preferences, click the Settings button below. To accept all cookies, click Accept.
Cookie settings
Click on the types of cookies below to learn more about them and customize your experience on our Site. You may freely give, refuse or withdraw your consent. Keep in mind that disabling cookies may affect your experience on the Site. For more information, please visit our Cookies Policy and Privacy Policy .
Choose type of cookies to accept
These cookies allow us to analyze our performance to offer you a better experience of creating resumes and cover letters. Analytics related cookies used on our Site are not used by Us for the purpose of identifying who you are or to send you targeted advertising. For example, we may use cookies/tracking technologies for analytics related purposes to determine the number of visitors to our Site, identify how visitors move around the Site and, in particular, which pages they visit. This allows us to improve our Site and our services.
These cookies give you access to a customized experience of our products. Personalization cookies are also used to deliver content, including ads, relevant to your interests on our Site and third-party sites based on how you interact with our advertisements or content as well as track the content you access (including video viewing). We may also collect password information from you when you log in, as well as computer and/or connection information. During some visits, we may use software tools to measure and collect session information, including page response times, download errors, time spent on certain pages and page interaction information.
These cookies are placed by third-party companies to deliver targeted content based on relevant topics that are of interest to you. And allow you to better interact with social media platforms such as Facebook.
These cookies are essential for the Site's performance and for you to be able to use its features. For example, essential cookies include: cookies dropped to provide the service, maintain your account, provide builder access, payment pages, create IDs for your documents and store your consents.
To see a detailed list of cookies, click here .
This site uses cookies to ensure you get the best experience on our website. To learn more visit our Privacy Policy

Accounting Cover Letter Example for Accountant in Any Field
As seen in:
You're about to write an accounting cover letter that's pitch-perfect. But think about this, first:
You love numbers. The opposite of black, for you, is red. You refer to your child as Deduction 214.
This accounting gig would be the job of your sheep-counting dreams!
Here's the thing, though: you're competing against dozens of able applicants. You're like one line item in an entire year's worth of expenses.
It's accrual world. How do you stand out and land the accounting interview?
You need a perfect accountant cover letter that puts dollar signs in their eyes.
But, don't freak out.
We'll not only show you how to write a cover letter account managers will love, but we'll walk you through it all the way through.
This accounting cover letter guide will show you:
Great accounting cover letter examples better than 9 out of 10 other cover letters.
How to write a cover letter for accounting that will land you more interviews.
Tips and examples of how to grab the recruiter's attention on an auditor's cover letter.
How to sell your candidacy on a cover letter for accountants to get any job you want.
Want to write your cover letter fast? Use our cover letter builder. Choose from 20+ professional cover letter templates that match your resume. See actionable examples and get expert tips along the way.
Create your cover letter now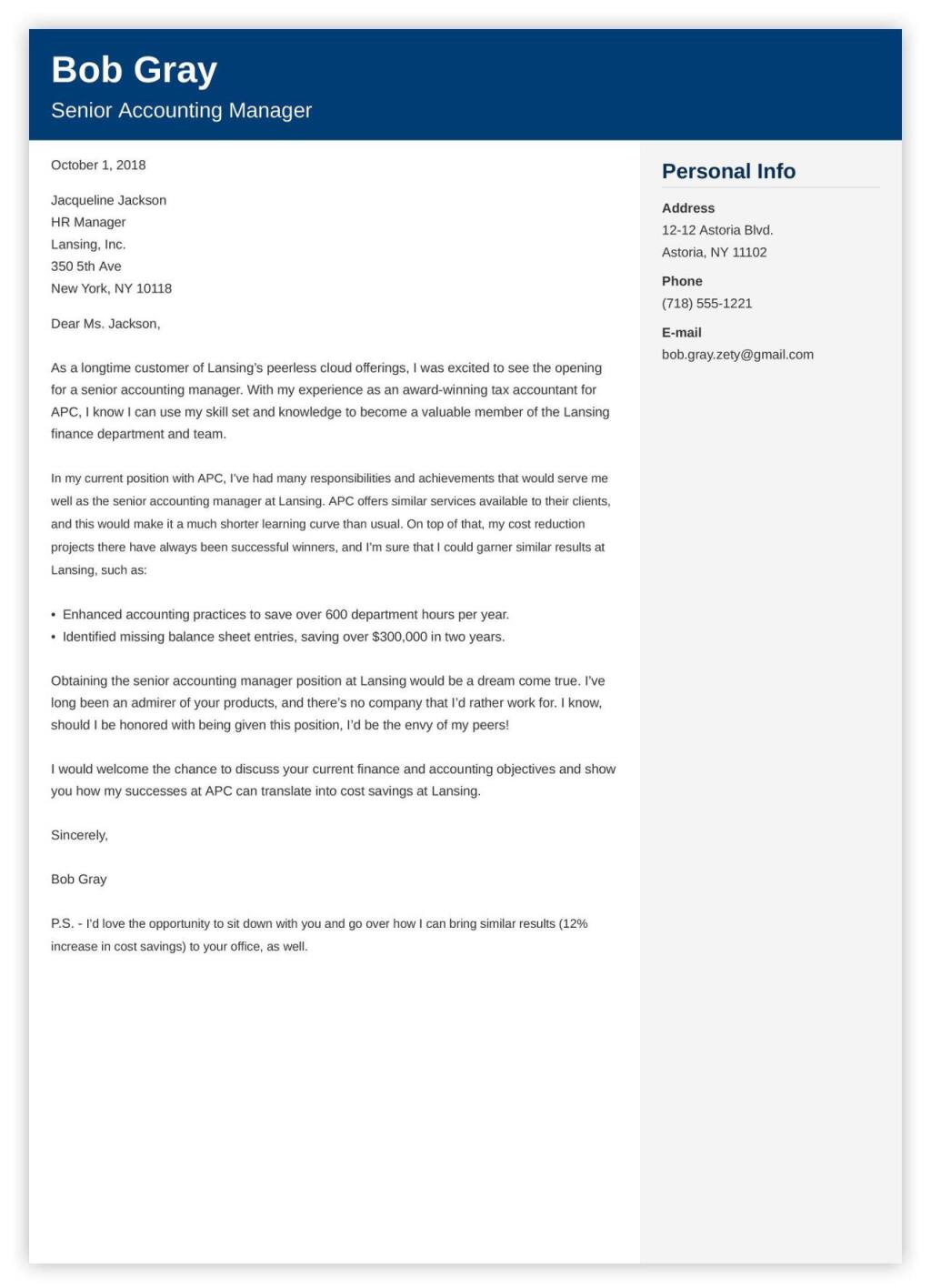 Sample cover letter for a resume— See more cover letter samples and create your cover letter here .
Don't miss out on exclusive stories that will supercharge your career!
Get a weekly dose of inspiration delivered to your inbox
Similar articles
How to Write a Cover Letter for Any Job in 8 Steps (2023)
So you need a cover letter. Where do you start? How long should it be? Do yourself a favor: follow our guide on how to write the best cover letter the recruiter has ever seen.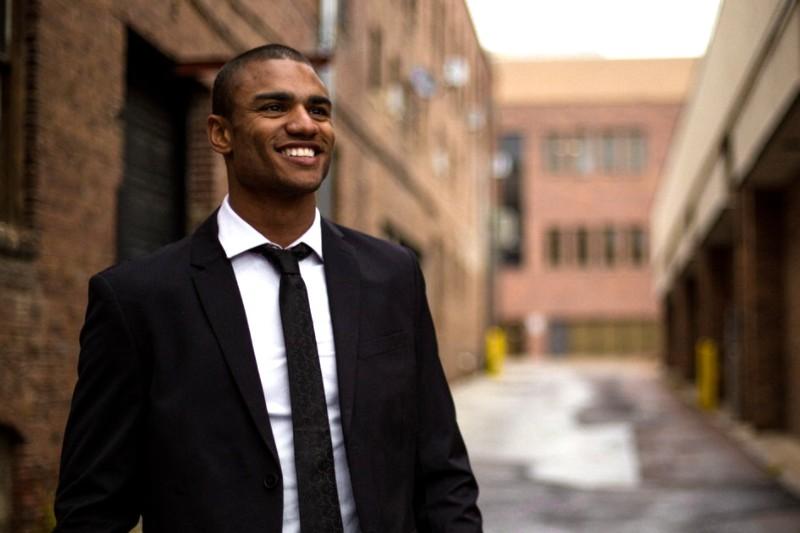 30+ Best Job Search Engines & Boards for Finding a Job 2023
List of top job search sites: online boards, search engines, and employment websites plus 15 niche alternatives. With expert advice on finding a job fast.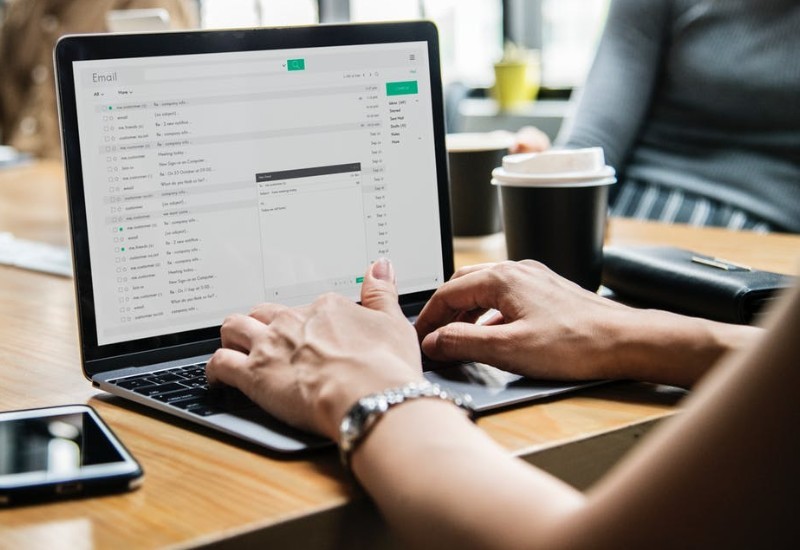 How to Email a Cover Letter: Samples, Format & Subject Line
Applying for a job via email? You need a perfect email cover letter (No, copy-pasting your regular cover letter will NOT do.) Check out this guide to see an email cover letter sample that gets jobs. Plus, you'll get an email cover letter template you can adjust and use, tons of expert advice, and actionable cover letter tips.
PDFelement for Windows
PDFelement for Mac
PDFelement on Mac App Store
PDF Reader for Windows
PDFelement for iPhone/iPad
Get from App Store
PDFelement for Android
Get from App Google Play
Document Cloud
PDFelement Pro DC
PDFelement SDK
Educational Users
Personal Users
Convert PDF
Compress PDF
Organize PDF
Professional Users
Protect PDF
Extract PDF Data
Pricing Pricing
Mac Software
OCR PDF Tips
Sign PDF Tips
Edit PDF like Word
Business Tips
PDF Knowledge
Why PDFelement
Industry Solution
Customer Stories
Contact Support
PDFelement for iOS
Explore More
Reviews See What Our Users Say
Free PDF Templates Edit, Print, and customize free templates.
Download Download Buy Now Buy Now
Free Accounting Cover Letter Templates - How to Write
Get ahead of the pack while hunting for a finance job by crafting a unique accounting cover letter . Prepare beforehand to grab the attention of the screener using a cover letter accounting example. Use these tips too to write the best cover letter for accounting to land that coveted interview you're looking forward to.
# Accounting Cover Letter Template
# Accounting Cover Letter Sample
# Tips for Writing Accounting Cover Letter
# How to Edit Accounting Cover Letter Template
Free Accounting Cover Letter Template
This is a free cover letter template for accounting. Free Download and customize it according to the sample text below.
Supported formats
Accounting cover letter sample (text).
Jacques Mare 4 Main Street, Dreamtown, MD 83040 Home: (555) 434-6876 [email protected] February 13, 2018 Stephen Paterson Indigo Four Inc. 34 McKeon Road Dreamtown, MD 75643
Dear Mr. Paterson,
This application is in reply to your advert on Indigo Four Inc.'s website for an Accountant Supervisor. I read your requirements and immediately felt you are describing my broad experience of 20 years, professional accounting background and extensive qualifications.
In the last 20 years as a Licensed and Certified Public Accountant and accomplished Financial Expert I have demonstrated professionalism and initiative in finance. My strong organizational skills and ability to solve complex problems have allowed me to manage critical projects transforming the financial growth and health of the organization.
This is very clear in the huge contributions I have accomplished in my current and past position where I have risen from a Junior Accountant, Branch Accountant to Supervising Accounting for three branches of Leyland Holdings. In my different roles I have documented branches processes, supervised periodic audits, carried extensive financial checks and coordinated massive internal and external projects worth over $10 billion in total. My successful supervisory roles have been well commended by the CEO and board of directors, particularly a recent internal audit that identified a $350 million loophole.
As a Brach Accountant, my professional ability was evident as I helped the branch boost its revenue by 10% in stock portfolio returns and accomplish total annual tax savings of $20,000. I intend to bring this steadfast and diligent attitude, strategic viewpoint and eye for enhancement in your company.
In addition to my academic and professional accomplishments detailed in the enclosed resume, I remain an active ACIPA and MDCSSPA member for over ten years. I have received the accountant of the year award 10 times in my current company and recognized countywide with the Bridgewater County extemporary award twice in five years. Whether tracking financial statistics and growth metrics, unearthing operational loopholes and inefficiencies or supervising periodic audits I am proud of always completing the task to the delight of my employer.
My family has moved to Dreamtown and I have already tendered my resignation from my previous employer due to the long 120-mile commute to Leyland Holdings headquarters where I was based. I am more than eager and ready to apply my experience, skills and proven professional track record to help your company accomplish its critical financial goals and growth. Granted the opportunity, I am sure to play my part profoundly well and drive the company to the top where it belongs.
You can get in touch with me by cell or mail to discuss the position and my skills further. I look forward to hearing from you soon.
Sincerely, Jacqueline Kelly (555) 433-6545
Tips for Writing Accounting Cover Letter
While framing the accounting cover letter don't write from the perspective of how the job will benefit you but what you're bringing into the advertised position.
Make the most of metrics/statistics as much as you can to clearly elaborate how your skills in accounting and finance have affected your past occupation.
Come up with an individualized cover letter for accounting for every application you make to a different company. Ensure each document shows the strength of your accounting experience and skills and how that would support the potential employer's goals.
Mentioning education is good but do avoid focusing on it too much. You can stick to accounting licenses or credentials mentioned in the requirements or required in your state/country.
Where you lack certain competences required don't apologize for it or mention it. Rather, highlight other marketable competences that display your quick learning ability.
As an accountant being technical comes naturally but don't overdo it that another accountant is needed to decipher your skills and accomplishments. Note that most screeners and hiring managers are not accountants.
Avoid placing references on the cover letter accounting write-up. If you've not added references on your CV or resume use a separate document for them.
Use sample accounting cover letter: through accounting cover letter examples you can actually write a brilliant document that'll get you an interview. Customize if you've to and make the most of them.
Contact information : Adding contact information preferably at the accounting cover letters top allows the screener to access your phone or email details if they need to call you fast.
Length: If possible, you should communicate effectively about your suitability for the job in a page. In case your experience is way extensive, two pages should be the maximum, but the shorter the better.
Format: As you indicate your work experience and education choose reverse chronological format. In this order, the most recent competences come first.
Be specific: Note that accounting is not a specific job but made up of various jobs. The advert could also include different slots within the accounting profession. Address the specific position you want without being general.
Exemplify yourself: If you've key achievements, commendations and accomplishment from previous employment highlight them in the cover letter for accounting job. Your value is enhanced when peers within your industry attest to your skills and expertise.
Revise and reread: Never send a cover letter without having reread it. Confirm it reads well, has no grammar mistakes, spelling errors, misspelled contact names or general sloppiness. You can read it aloud or have a different set of eyes go through it.
How to Edit Accounting Cover Letter Template
To edit accounting cover letter template in PDF format, you need to choose a powerful PDF editor. Wondershare PDFelement - PDF Editor is an all-in-one PDF solution which enables you to edit, annotate, create, convert, sign, protect and print your accounting cover letter with ease.
Key Features:
Modify the accounting cover letter freely and customize it according to your own needs
Extract data from PDF cover letter without losing formatting
OCR scanned PDF cover letter into editable
Step 1. Open the Accounting Cover Letter Template
Step 2. Click on "Edit" and Enter Your Text as You Like
Step 3. Complete and Save Your Accounting Cover Letter
Posted by Elise Williams to Updated: 2022-09-06 10:05:16
Recommend Articles
Tutor Cover Letter Sample - How to Write
Supply Chain Cover Letter Sample - How to Write
Property Management Cover Letter Sample - How to Write
Software Comparison
Birthday Wishes
Holiday Wishes
Cover Letter
Real Estate
Infographics
Mac How-Tos
Mac Comparison
macOS 10.14
Available for Windows, Mac, iOS, and Android.
Skip and Download Skip and Download
Resume & CV
Cover Letter
Career Advice
Search for:
Accountant Cover Letter Sample
September 15, 2021
Over 20+ cover letter samples developed by our experts for various industries and job functions in Singapore. Scroll down to explore and download.
Accounting manager cover letter [full sample].
Accounting Manager Cover Letter Writing & Job Search Guide
Here's a sample Cover Letter we recently produced for a Accounting Manager in Singapore.
In this article, you'll learn:
About the Accounting Manager Role
What Hiring Manager Look For In Accounting Manager Cover Letter
Accounting Manager Job Opportunities
Job hunting tips from our resident headhunter.
Here's a full Accounting Manager Cover Letter sample, which we wrote for a client recently.
[If you know the hiring manager's name, address them directly. LinkedIn job ads often state the name of the person posting the ad.]
It is with great enthusiasm that I submit my application for the position of Senior Accounting Manager at ABC Organization . Through my 12-year career, I have had the opportunity to oversee and drive a full range of accounting functions, including AP/AR, GL preparation, financial reporting, audit management, and financial controls. I also possess experience in preparing corporate financial statements and consolidating accounts in several globally-recognised multinational and listed organizations, including XYZ Company and ABC Company. Finally, as a recognised subject-matter expert in compliance and regulatory affairs, my deep know-how in prevailing reporting standards grants me experience with advising senior management on corporate compliance-related issues, providing insights on company-wide policymaking processes. [Summarise your work experience as an Accountant, which will help give the hiring manager an idea of what you can do!]
Presently, I am an Accounting Manager at XYZ Company , where I supervise a team of 4 accountants and finance officers to oversee AP, AR, & GL functions for a leading FMCG MNC with annual revenue of USD$100 million and presence in 20 countries. We also oversee all credit control issues and AR for a portfolio of 3 key brands worth USD$30 million collectively. I also spearheaded the installation of QuickBooks accounting software across XYZ Company 's Accounting Division, in order to provide improved transparency of accounts, increasing team productivity/efficiency and enhancing management of company cash flows. Among my Achievements, I am proudest of successfully reducing our Division's month-end closing from 90 days to 25 days through automation and streamlining our processes. [Single out your best achievements. Providing metrics is key to substantiate your accomplishments and prove your abilities.]
With my extensive experience in compliance and regulatory affairs, managing accounting functions and digitizing workflows to enhance efficiency, I am positive in my ability to contribute improvements and insights on company-wide policymaking processes to drive ABC Organization's continued growth and performance. [Focus again on your top skills as required by the role or firm. Here, highlight key experiences that are directly relevant to the target role.]
I am thrilled at the possibility of being part of such a renowned firm, and would love the opportunity to meet with you and discuss the value that I can bring to ABC Organization . I appreciate your time and consideration, and I look forward to hearing from you. Please feel free to contact me at any time via mobile at +65 12 1234 5678 or by email at [email protected] [Finally, cap your Cover Letter with a call-to-action – show your excitement to meet your potential employer, and provide ways you can be contacted.]
Yours sincerely, John Sim
Accountancy is a discipline which is becoming increasingly popular nowadays. Amidst challenging job market conditions, it's seen as an 'iron rice bowl' – every company needs someone to keep the books, and while the basic bookkeeping may be automated away, high-level accounting and financial management entails a lot of subjective decision making which computers can't easily handle. Just look at the grades needed to even get in the door in our local universities now: nearly straight 'A's!
I've seen a lot of accountants looking for new jobs recently. Unlike other industries, they're not coming to me because they can't land a job. They're coming to me because they want to land a more senior position at a better company. This is great news! At the most basic level, this entails a different strategy – I tend to spend a lot more time with these clients to get every single achievement and project they've worked on in the past. To stand out, those are a must. This is especially the case in industries dominated by high-flyers, where performance is very easy to measure objectively. The most common problem I see is that these achievements aren't presented well, if at all. That's not good in the context of a job search. Modesty most definitely has its place, but we need to sell ourselves better. We must be confident in our abilities!
What Hiring Managers Look for in Accounting Manager Cover Letters
Your strong experience in financial, compliance, and/or controlling functions within SMEs and large corporations
You being comfortable and confident in doing budget planning, forecast, and preparation
Deep understanding of the financial market and trends in Singapore
Proven expertise in using accounting and financial systems
Join LinkedIn groups or follow companies you wish to work for to keep abreast with new job openings.
Alternatively, you can reach out to these headhunters in Singapore to learn about any vacancies they may be trying to fill out.
Create a winning cover letter and send it along your resume. The cover letter will serve as an introduction about yourself and is a great venue to answer the question "Why should we hire you?"
Be active on social media, particularly on LinkedIn . Make sure to create a strong online profile that represents you and you professional experiences. Here's our comprehensive guide on writing a great LinkedIn profile .
Before You Go…
Before you start sending out applications, send us your resume for a free CV feedback analysis from our team. We'll review your CV in detail, share personalised feedback on its strengths and weaknesses, and show you how you can improve it.
Related Articles
How to write a cover letter in 2023 | your ultimate cover letter guide, 20+ cover letter samples (2023), top 3 freecover letter templates (updated for 2023), free cv feedback, free cv consult session, book a session with our hr specialists.
Feedback on how your resume compares to other applicants
Career advice from former HR executives
Interview preparation tactics