Resumes Resume Builder Resume Templates Creative Resume Modern Resume Basic Resume Professional Resume Traditional Resume ATS Resume High School Student Resume Word Resume Resume Examples Resume Formats Hybrid Resume Functional Resume Chronological Resume How to Write a Resume Skills Summary --> Resume Objectives Work History List References Resume Skills
Cover Letters Cover Letter Builder Cover Letter Templates Cover Letter Examples Cover Letter Formats How to Write a Cover Letter
CV CV Templates
Job Overviews
Resources Career Guides How to Become
Resume Builder
Nursing Tutor
Nursing tutor resume examples.
Nursing Tutors provide instruction to nursing students outside the classroom. Common duties listed on a Nursing Tutor resume sample are discussing learning difficulties with students, explaining various concepts, overseeing labs, lecturing on nursing topics, reviewing course content, answering to student inquiries, and completing professional development activities. Essential skills highlighted on a Nursing Tutor example resume are nursing expertise, instruction abilities, strong communication and interpersonal skills, patience, good listening skills, and recordkeeping. Nursing Tutors are registered nurses and hold at least a Bachelor's Degree in the field.
Not exactly what you are looking for? Check our complete library of over 1000+ resume samples
Rate This Template:
High Quality
The best examples from thousands of real-world resumes
Expert Approved
Handpicked by resume experts based on rigorous standards
Diverse Examples
Tailored for various backgrounds and experience levels
Find out what is the best resume for you in our Ultimate Resume Format Guide .
Nursing Tutor Resume Samples
No results found
Candidate Info
years in workforce
months at this job
Tutored students in a full range of nursing classes and prerequisites
Provided one-on-one and group sessions in multiple content areas
Developed educational sessions focused on improving learning and study skills
Coordinated all nursing tutoring at Manhattan Learning Center
Bachelor of Arts
Public Health
Initiated and moderated classroom discussions.
Prepared and delivered lectures to undergraduate students on topics such as mental health nursing, and community health care practices.
Prepared course materials such as syllabi, homework assignments, and handouts.
Supervised students' laboratory and clinical work.
years at this job
Bachelor of Science
Develop study plans based on student's academic needs
Maintain records of each tutoring session
Maintain reports of student performances and issues
Motivate students to achieve academic goals
months in workforce
Leadership And Success
Nursing Student
Hold two hour interactive sessions with first year students
Discuss class material and answer questions for students
Explain physiological processes and nursing interventions required
More Nursing Tutor Resumes
Nursing tutor resume success stories, more jobhero resources, create your own professional resume in just minutes..
Try our resume builder today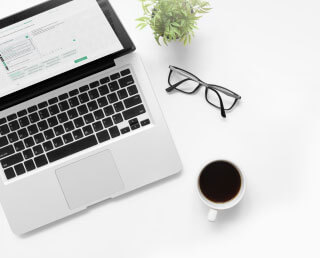 Project Administrator Medical Director Neurologist Theatre Nurse Photographer Taper Real Estate Agent Cashier Store Manager Assistant Professor View All

Stock Associate Production Worker Casual Mailhandler Service Coordinators Behavior Specialist Program Assistant View All

Professional Nursing Tutor Resume Example
When writing a Professional Nursing Tutor Resume remember to include your relevant work history and skills according to the job you are applying for. Whether you're seeking an entry-level position or have been in your career for a few years, exposing your relevant achievements in your resume can allow you to stand out and get that job interview.
This resume example is a great representation of what a hiring manager is looking for in a Professional Nursing Tutor Resume. Feel free to use this example for reference as you create your own resume or use this easy resume builder that will guide you through every step of your building your resume in just a few minutes.
Here is the Professional Nursing Tutor Resume example:
Sheri Christenson
4205 Jacobs Street
Gibsonia, PA 15044
(555)-555-5555
Job Objective Accomplished Professional Nursing Tutor with extensive knowledge and experience seeking position with well established organization.
Highlights of Qualifications:
Strong experience in teaching professional nursing courses
Profound knowledge of instructional techniques
Thorough knowledge of student learning styles
Familiarity with NCLEX and HESI test taking techniques
Proficient with academic policies
Ability to teach students from diverse cultures
Ability to maintain good rapport with students and other teaching staffs
Ability to motivate students to achieve academic goals
Professional Experience:
Professional Nursing Tutor
Chamberlain College of Nursing, Gibsonia, PA
August 2007 – Present
Delivered classroom lectures on nursing courses.
Prepared students for NCLEX tests.
Implemented learning strategies to promote independent learning.
Maintained records of each tutoring session.
Maintained reports of student performances and issues.
Involved students in classroom discussions and brainstorming sessions.
Participated in professional development activities.
Holyoke Community College, Gibsonia, PA
May 2004 – July 2007
Developed study plan based on student's academic needs.
Conducted examinations and graded test papers.
Discussed student's progress with Manager.
Responded to any questions regarding nursing programs.
Communicated academic policies to students.
Addressed student's request in a professional manner.
Master's Degree in Nursing
Long Beach City College, Long Beach, CA
Professional Nursing Tutor Resume
1 file(s) Download
1.0.0 Version
920 Download
1 File Count
March 1, 2023 Create Date
March 1, 2023 Last Updated
Most Popular Resumes
ABA Tutor Resume Examples
Academic Intervention Teacher Resume Examples
Academic Tutor Resume Examples
Accounting Lecturer Resume Examples
Accounting Professor Resume Examples
Accounting Teacher Resume Examples
Acting Teacher Resume Examples
Activity Teacher Resume Examples
Adjunct Professor Resume Examples
After School Tutor Resume Examples
AG Teacher Resume Examples
Agricultural Sciences Teacher Resume Examples
Alternative School Teacher Resume Examples
Anatomy Professor Resume Examples
Aptitude Trainer Resume Examples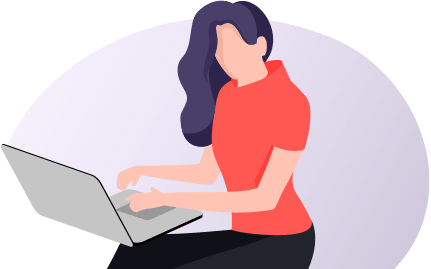 A professional resume is the first step towards your new job!
resume builder
customer service
resume search
microsoft word
professional
traditional
resume services
chronological
combination
resume review
hard skills
soft skills
resume objectives
CV examples
CV templates
how to write a CV
cover letter builder
cover letter services
cover letter templates
cover letter formats
how to write a cover letter
LiveCareer »
Resume Search »
Nurse Clinical Tutor
Nurse Clinical Tutor resume example
By clicking Customize This Resume , you agree to our  Terms of Use  and  Privacy Policy
Registered Public Health nurse with over 10 years of successful experience in clinical nursing . Recognized consistently for performance excellence and contributions to success in health care.
Counselling students with various psychological needs.
Budgeting and procurement of medical- surgical and all necessary equipment for use in the nursing faculty (clinical area).
Negotiates with various hospitals and other health institutions for student's clinical placement.
Liaise with the ward staff on student performance, attitude and conduct while on the practicum sites/clinical area for the information of the tutors and lecturers in order to harmonise nursing practice.
Ensures effective and efficient guidance of students in the clinical area/ practicum sites in order to achieve high standards of learning and performance.
Initiate/ prepare timely lesson plans, procedures, materials and equipment for various demonstrations in order to equip students with knowledge, skills and attitudes in order to provide quality nursing care.
Coordinate timely preparation of duty allocation and practical schedules for students in order to provide maximum exposure of students to various learning experiences at accredited practicum sites.
Ensure periodically written, oral tests and clinical assessments in order to gauge students' achievement and progress for timely corrective measure the general nursing council progression guidelines.
Ensure that individual and collective needs of undergraduate and students are timely attended to in order to provide quality nursing care.
Provide guidance to students doing research work or case studies in order to provide quality nursing care.
Submit timely reports to tutors and lecturers on student's performance in the clinical areas/practicum sites in order to facilitate monitoring student's performance.
A General Nursing Council of Zambia examiner.
PHASE FIVE EMMERGENCY THEATRE
Requisition of supplies for the theatre.
Conducts meetings every shift and monthly meetings for performance review.
Budgeting for theatre.
Supervise subordinates and planning for leave( study leave, occasional, vacation) for theatre staff
Prepare duty rota for all members of staff in the operating theatre.
Conflict management with the theatre.
Team player, working in harmony with different health personnel in the operating theatre.
Ensures that all medical electrical devices are functional.
Accountable for all human and other supplies that are in the operating theatre.
Provide quality peri operative nursing care in the operative theatre PEADIATRIC CENTRE OF EXCELLENCE-Part Time
Counselling and testing all admitted paediatric clients.
Referring for treatment of all HIV positive patients
Collection of dried blood slides for children up to 1 year 8 months old of all exposed children to confirm HIV status.
KAMWALA AND CHELSTONE CLINICS
Training Commity Health Workers, Peer educators and other field staff in HIV service delivery
Supervise and coordinate Index testing and targeted HIV testing, linking ART, Viral load and TB screening and testing services as well as conducting community outreaches.
Work in collaboration with counsellors and other stakeholders to ensure that all clients that are attended to at the institution are tested for HIV/AIDS
Work as a Youth friendly service provider educating adolescent and youth in different health related services (HIV, Sexual and reproductive health, child abuse, early marriage and its effects, substance abuse).
Participates in budgeting quarterly budgeting for the health institution.
Conducts periodic meetings for performance review.
Transferring patients on ART from one health institution to the other.
Prepares monthly disease aggregation and Antiretroviral therapy management reports.
Conducted counselling for clients in order to help them cope with health related problems they faced.
Nursing management of patients with non Hiv/AIDS related illnesses.
Screen patients, diagnose and prescribe drugs.
Dispense drugs prescribed to patients.
Work in collaboration with other parties such as community health volunteers, youth groups and several other parties, conducting services like youth and community sensitization on various health problems such as HIV/AIDS, nutrition and under five services among many others.
Counsel clients of gender based violence, working in collaboration with the authorities such as the police to ensure that the clients are examined and treated and medical reports signed.
Provide family planning management of clients and refer to specialists occasionally.
Use smart care application to serve clients and in above and generate monthly reports.
Managed care from admission to discharge, including patient assessments, care planning, health educations and discharging support to provide comprehensive care to over patients daily.
Administered medications and treatment to patients and monitored responses while working with healthcare teams to adjust care plans.
Gathered lab specimens, ordered testing and interpreted results to diagnose patients.
Cared for patients in bed unit, supporting fellow nurses in delivering outstanding treatment to patients.
Resumes, and other information uploaded or provided by the user, are considered User Content governed by our Terms & Conditions . As such, it is not owned by us, and it is the user who retains ownership over such content.
How this resume score could be improved?
Many factors go into creating a strong resume. Here are a few tweaks that could improve the score of this resume:
resume Strength
Personalization
Strong Summary
Resume Overview
School attended.
University Of Lusaka
Registered Nursing
Job Titles Held:
Acting Nurse In-Charge/Public Health Registered Nurse
Registered Nurse
Associate of Science
High School Diploma
Similar Resume
clinical nurse manager
Overlake Ob Gyn
Bellevue, Washington
Loyola University Medical Center
western springs, illinois
regional clinical support nurse & clinical trainer
Providence Healthcare Management
Brunswick, Ohio

Nursing Instructor Resume Sample
The resume builder.
Create a Resume in Minutes with Professional Resume Templates
Work Experience
Cooperates in the development and implementation of the District program of instruction or in a site-based program of instruction approved through the District
Plans and implements a program of study that, as much as possible, meets the individual needs, interests and abilities of students and complies with State Department of Education Standards and the APS Board of Education goals and objectives and individual student IEP plans if appropriate
Establishes and maintain open lines of communication with students and parents concerning students' academic, social and behavioral progress
Assess the learning needs of all staff members on an ongoing basis related to CCS Program
Formulate and develop educational programs and materials to meet the identified learning needs
Set measurable learning goals and objectives
Develop and implement evaluation mechanisms for educational programs
Develop and implement new policies and procedures
Plan, develop, and implement the use of evaluation tools to measure the effectiveness of training efforts and modify training content and/or methodology as indicated
Participate in preparing staff for State Site Reviews
Demonstrate expertise in and on the presentation of CCS program service and benefits
Provide consultation to all CCS medical Case Management staff
Serve as a resource regarding CCS policies and regulations with the state/regional office
Provide consultation to the CMS Program
Coordinate ongoing continuing educational classes and maintain records
Participate in activities/committees to enhance professional expertise
Participate in curriculum development and course content
Conduct studies to improve curriculum development, course content, and learning findings, and report finding to colleagues
Participate in appropriate committees and projects
Maintains attendance records
Attends college wide events
Professional nurse licensure required
Experientially prepared for assigned courses
Maintain current regulatory and practice credentials, when appropriate, based on assignment
Excellent communication skills along with a high level of initiative and prudent judgment
Professional Skills
Be able to analyze and interpret accreditation criteria, state agency regulations and nursing practice organization standards as they relate to student learning opportunities
Evidence of excellent writing, critical thinking, and problem solving skills
Demonstrated knowledge and skills and commitment to use technology as a teaching – learning tool
Excellent clinical, communication and interpersonal skills
Evidence of strong, positive, interpersonal/customer service and computer skills
Lab/clinical activities and skills validation as assigned
Strong computer skills (MS Office, Google, CANVAS ) and the ability to apply relevant technology to the classroom
How to write Nursing Instructor Resume
Nursing Instructor role is responsible for clinical, learning, interpersonal, nursing, technology, teaching, education, training, mediums, health. To write great resume for nursing instructor job, your resume must include:
Your contact information
Work experience
Skill listing
Contact Information For Nursing Instructor Resume
The section contact information is important in your nursing instructor resume. The recruiter has to be able to contact you ASAP if they like to offer you the job. This is why you need to provide your:
First and last name
Telephone number
Work Experience in Your Nursing Instructor Resume
The section work experience is an essential part of your nursing instructor resume. It's the one thing the recruiter really cares about and pays the most attention to. This section, however, is not just a list of your previous nursing instructor responsibilities. It's meant to present you as a wholesome candidate by showcasing your relevant accomplishments and should be tailored specifically to the particular nursing instructor position you're applying to. The work experience section should be the detailed summary of your latest 3 or 4 positions.
Representative Nursing Instructor resume experience can include:
Fundamentals/Basic Nursing experience or Medical-Surgical Nursing Experience
Facilitate as a tutor to enhance student's critical thinking skills and prepare them to be successful with their classwork, HESI and NCLEX examinations
Augments knowledge and skills in area of teaching responsibility and shares with faculty
Leads simulation experiences for nursing students (undergraduate and graduate) which augment hospital clinical experiences (30%)
Experience as Registered Nurse and at least 3 years of current medical-surgical nursing clinical experience. Unencumbered RN license in Texas
Evidence of effective teaching methods and style
Education on a Nursing Instructor Resume
Make sure to make education a priority on your nursing instructor resume. If you've been working for a few years and have a few solid positions to show, put your education after your nursing instructor experience. For example, if you have a Ph.D in Neuroscience and a Master's in the same sphere, just list your Ph.D. Besides the doctorate, Master's degrees go next, followed by Bachelor's and finally, Associate's degree.
Additional details to include:
School you graduated from
Major/ minor
Year of graduation
Location of school
These are the four additional pieces of information you should mention when listing your education on your resume.
Professional Skills in Nursing Instructor Resume
When listing skills on your nursing instructor resume, remember always to be honest about your level of ability. Include the Skills section after experience.
Present the most important skills in your resume, there's a list of typical nursing instructor skills:
Evidence of leadership skills and ability to be self-directed in initiating and completing assignments and projects
Demonstrated knowledge and skill in using course assessment of student learning and program effectiveness methodologies
Evidence of sound decision making and problem solving skills
Work requires excellent interpersonal relationship and communication skills
Effective interpersonal skills to work with students, faculty and staff both within the college and practice arenas
Experience in creative programming and curriculum development within an evidence-based, student-centered teaching and learning model
List of Typical Experience For a Nursing Instructor Resume
Experience for state lead nursing instructor resume.
Nursing experience appropriate to position being sought
Valid teaching credential
Demonstrated ability for scholarly activities
Demonstrate expertise in and on the presentation of CMS program service and benefits
Coordinates work schedule with colleagues. Maintains flexibility and sets priorities to meet identified needs of the department
Experience For Senior Nursing Instructor Resume
Monitors selected clinical agencies for appropriateness for student clinical experiences and ability to meet clinical course outcomes
Experience with the development of curriculum
Assists in writing grants for simulation equipment and sustainability of nursing laboratories (1%)
Assess the learning needs of all staff members on an ongoing basis related to CMS Program
Provides BLS programs according to the standards of the American Heart Association (AHA). Obtains and maintains Instructor and training center faculty status
Works collaboratively with students and faculty from affiliating schools of nursing
Experience For Senior Nursing Instructor, School of Nursing Resume
Assumes teaching assignment workload per nursing program policy
Familiarity with programming and trouble-shooting clinical equipment and basic computer software
Masters of Science in Nursing , or current enrollment in masters in nursing program
Flexible teaching style to accommodate individual learning styles
Commitment to helping students achieve their learning objectives
Participate in identifying potential lab sites and collaborate on site contracting discussions
Maintains and orders supplies and equipment for the nursing lab (1%)
Maintain a working knowledge of the BON Rules, Regulations, and Nurse Practice Act (NPA)
Experience For Nursing Instructor, School of Nursing Resume
Assist with gathering of data for required reports by deadlines
Participate in nursing program and community committees as assigned
Demonstration of one of the following
Utilize different methods and mediums of delivering course material
Motivates students to actively participate in all aspect of the educational process, including but not limited to, class discussions, demonstrations, outside
Experience For Nursing Instructor Faculty, Psychiatric Resume
Designs and utilizes appropriate instructional modalities in teaching
Introduces innovative teaching strategies
Creates and fosters a climate conducive to learning
Identifies students learning needs relevant to course objectives
Observes and guides students in carrying out their clinical assignments
Keeps students informed of their progress through ongoing conferences and clinical evaluations and provides students with the opportunity for self-evaluation
Participates in the planning, implementation and evaluation of the educational program
Experience For Vocational Nursing Instructor Resume
Identifies learning strengths and needs and identifies mechanisms for improvement
Utilizes learning resources (online programs, professional publications, professional organizations, etc.)
MSN required for Nursing Instructor level
Instructs/coordinates lab sessions for nursing students at both the undergraduate and graduate level (30%)
Assists faculty in integrating simulation into clinical and classroom curricula (5%)
Provides supervision and guidance for students during practice labs (5%)
Evaluates student learning outcomes in various units of instruction
Experience For Adjunct Nursing Instructor Resume
Provide direct supervision of nursing students in clinical sites or classroom settings
Contributes to the Faculty Organization and its standing committees as assigned to carry out the functions of the organization
Maintains communication and oversees the activities of Assistant Instructors/Preceptors regarding course curriculum and student evaluation, if applicable
Serves as a positive professional role model for students, assisting in their professional/social development
Copy of current California Board of Registered Nursing License
Teach classes and conduct tutoring as assigned by manager
Thorough knowledge of the purposes and functions of modern schools of nursing education and their relationship with health care delivery
Considerable knowledge of current literature and new developments in the nursing field
Experience For Pediatrics Clinical Nursing Instructor Resume
Hold an unencumbered or unrestricted license as a registered nurse or a multistate licensure privilege to practice nursing in Virginia
Paid Training and Preparation Time
Free/discounted Kaplan courses for qualifying employees or their family members under Kaplan's Gift of Knowledge Program
Meets CA community college or state university teaching requirements
Be employed and sponsored by one of the following agencies approved to utilize MICNs in Los Angeles County
Keep abreast in the use of training of new instructional technology
Experience For Adjunct Clinical Nursing Instructor Resume
Full knowledge of use of high fidelity simulators and scenario programming
Facilitate shared understanding and creative team processes
Provides academic counseling
Knowledge of concept-based nursing curricula
Master of Science in Nursing from a regionally accredited institution
Certification in Nursing Education
R.N. License active in California or open to relocation to CA and apply for local nursing license
PhD or DNP in Nursing
Experience For Mental Health Clinical Nursing Instructor Resume
Articulate concepts in an organized manner and assist students in understanding
Oversees student lab workers (1%)
Participate in educational and outreach activities to promote CMS organizational services and eligibility to families, caregivers, health care providers, and organizations that serve children with special health care needs and children from low-income families
Coordinates and provides competency-based orientation programs for all levels of nursing personnel
Participates in community based events, outreach activities, in-services, trainings to promote awareness of CMS and related topics
Coordinates and provides centralized and decentralized programs, utilizing various teaching strategies to meet identified learning need, integrating age-specific criteria and adult learning principles
Develops and provides continuing education activities according to the standards of the American Nurses Credentialing Center Commission on Accreditation (ANCC)
Develops and utilizes appropriate evaluative tools for education activities and makes changes based on the analysis of the results
Communicates pertinent information, issues or changes. Keeps colleagues informed of current activities and future plans
List of Typical Skills For a Nursing Instructor Resume
Skills for state lead nursing instructor resume.
Use effective motivational techniques to help stimulate students' personal desire to learn the subject/skill(s)
Responsible for undergraduate student remediation of clinical skills (10%)
Demonstrated ability to organize and prioritize work, and to analyze problems to develop and implement innovative solutions
Providing input and participating in the annual competency validation process for nursing staff
Assisting and supporting the dissemination of Evidence Based Practice (EBP) posters and podium
Skills For Senior Nursing Instructor Resume
Assisting and supporting the dissemination of Evidence Based Practice (EBP) posters and podium presentations
Teaching and program development experience
Evidence of teaching abilities and maintaining current knowledge, clinical expertise, and safety in subject area of teaching responsibility
Experience with simulation training and online instruction, including learning management systems such as CANVAS or Blackboard
Completion of at least one (1) years' experience teaching courses related to registered nursing or completion of a post-baccalaureate
Experience in the area of medical surgical nursing, pediatric, or maternal newborn nursing
Supervise 9-10 students in a clinical setting. Good voice projection for classroom teaching
Demonstrated teaching proficiency using current educational theories to students and/or colleagues
Demonstrated teaching proficiency in a college setting
Skills For Senior Nursing Instructor, School of Nursing Resume
Experience using adult learning principles
Recent clinical nursing experience in medical surgical nursing
Clinical nursing experience in obstetric, psychiatric, and pediatric nursing
Experience working in an ACEN accredited nursing program
Experience teaching nursing or allied health education courses
Teaching experience in nursing
Skills For Nursing Instructor, School of Nursing Resume
Coordinate educational experiences with nursing staff personnel
Clinical nursing experience required
Direct patient care experience within the previous five (5) years in the nursing area to which he or she is assigned, which can be met by
Recent classroom and clinical teaching experience
Inpatient psychiatric nursing experience
Experience in medical/ surgical nursing
Demonstrates a professional, courteous, and respectful attitude in dealing with patients,
Posts developed clinical assignments consistent with student's knowledge base,skill competency and learning needs
Assists with the scheduling of laboratory and simulation experiences (1%)
Skills For Nursing Instructor Faculty, Psychiatric Resume
Knowledge and experience in clinical nursing
Supervise and evaluate students in clinical learning experiences
Three years varied nursing experiences since graduation
Experience in providing instruction to nurses
Knowledge and experience in online teaching
Field experience in Nursing, BSN
Theoretical knowledge and experience with lab, simulation, and computer assisted learning
Evidence of continuous professional development in nursing
Skills For Vocational Nursing Instructor Resume
Experience in using Kaplan for student assessment
Adult Medical-Surgical and/or Critical Care Nursing experience
Experience with clinical supervision and applied clinical assessment and evaluation in the laboratory and clinical setting
Experience with program evaluation and accreditation in any setting
Manage lab partner sites to foster effective relationships under the guidance of the State Director of Nursing
Evidence of and sensitivity to understanding of the diverse academic, socioeconomic, cultural, disability, and ethnic backgrounds of community college students
Skills For Adjunct Nursing Instructor Resume
Work requires knowledge of educational methodologies, media and materials and experience with Meditech applications
Education & Experience – Possess any one of the following
A valid California Community College Instructor's Credential in Nursing; OR
Conducts regular evaluations and critiques both lab and simulation experiences (5%)
Establishes positive faculty-student relationships with effective communications in formal and informal contacts
Supervises, evaluates, and advises students in classroom, laboratory, and clinical experiences
Valid driver's license needed to drive to all in-services, trainings, and outreaches
Developing, implementing, maintaining and evaluating education utilizing simulations technology
Skills For Pediatrics Clinical Nursing Instructor Resume
Managing and coordinating the RN Transition to Practice program
Coordinating student placement and onboarding processes
Coordinating VHA residency, scholarship and tuition assistance programs for nursing staff
Coordinating the centralized nursing orientation program
Coordinating student placement and on-boarding processes
Developing and participating in other educational or developmental programs
Skills For Adjunct Clinical Nursing Instructor Resume
Evaluating program outcomes and making modifications as needed
Training in pedagogic theory
Serving as a nurse planner
Understanding & application of Kaplan methodology with appropriate utilization of the Faculty Manual
Assists with planning, designing, implementing, and evaluating simulation/lab based learning and outcomes (5%)
In collaboration with other faculty contributes to the defined curriculum plan by planning, organizing, implementing, and evaluating instruction
Extensive knowledge of professional nursing theories, techniques and practices, including the organization and operations of the nursing staff
Develop and maintain an environment conducive to the teaching/learning process utilizing classroom, online resources, and/or clinical resources
Assist with or oversee: Material preparation and presentation utilizing teaching/learning styles and technology
Skills For Mental Health Clinical Nursing Instructor Resume
Actively employed in nursing for the past three years or have advanced preparation in nursing, or nursing education
Knowledge of current technologies used in clinical nursing and/or instructional setting, including the use of computers
Support patients in ambulation, turning, standing
Thorough knowledge of state laws governing the education and registry of professional nurses, and curricula content of nursing specialties
MSN in Nursing Education or a Post- Masters Certificate in Nursing Education
Recognizes individual differences in learning and supports students' efforts in achieving course objectives
Participates in the governance of the nursing program through the Faculty Organization and its appropriate working units
Utilizes diverse pedagogy appropriate for student population with an emphasis on adult learning strategies and active learning formats
Creates a positive milieu in the classroom, clinical and campus laboratory, and the nursing program that fosters student learning and development
List of Typical Responsibilities For a Nursing Instructor Resume
Responsibilities for state lead nursing instructor resume.
Brown Mackie College values the contributions made to the local community by the instructional staff. These contributions can enhance the faculty's expertise in his/her field and contribute to the College. These contributions are at the option of the faculty member and are not formal requirements of the position, but they are recommended
Express ideas effectively in oral and written form
A demonstrated commitment to teaching excellence
Three years of appropriate clinical experience
Experience as a registered nurse
Responsibilities For Senior Nursing Instructor Resume
One year of professional teaching experience
Reviews all lab student feedback from post lab surveys and raises concerns or issues necessary to improve lab experience quality
Completes professional development and in-service activities in accordance with college standards and Board of Nursing requirements
Teaching RN to BSN Students in online and hybrid formats
Advising RN to BSN students
Development and implementation of continuing education programs for nurses
Responsibilities For Senior Nursing Instructor, School of Nursing Resume
Adapt to student learning needs
Possess or be eligible for and obtain a current California Registered Nursing license
Other requirements as set by the Board of Registered Nursing in Section 1425 ©
Clinical expertise in Critical Care Nursing is required
Develop and implement web enhanced and/or on-line nursing courses
Faculty needs to be competent in pharmacology, dosage calculations, and medical-surgical nursing
Current teaching needs include Medical/Surgical, Obstetrics and Pediatrics
Responsibilities For Nursing Instructor, School of Nursing Resume
NR-326: Mental-Health Nursing
Participates in core course academic support programs and student professional associations
Certification in area specialty highly desirable
Current unencumbered Registered Nurse license in applicable state or eligibility for licensure required
Flexibility in clinical hours required
Assists in student concern resolution
The principal functions of the faculty shall be to
Responsibilities For Nursing Instructor Faculty, Psychiatric Resume
Provides clinical instruction and supervision in the clinical area to assist the student in socialization, skill development and the correlation of classroom theory to clinical area
Contributes to the annual systematic evaluation activities to improve program quality and maintain accreditation
Primarily responsible for medical/surgical clinical with some laboratory and classroom/didactic
Teaches in assigned courses/classes as scheduled
Participates in the preparation, administration and analysis of examinations
Responsibilities For Vocational Nursing Instructor Resume
Reviews students' overall progress with other course faculty
Participates in the schools performance improvement activities/Systematic Program Evaluation
Attends and participates in the activities of the Faculty Organization
Conducts orientation activities/programs as required
Periodically assists in student recruitment activities
Responsibilities For Adjunct Nursing Instructor Resume
Utilizes self-evaluation and establishes goals aimed at continued personal and professional growth
Serves as liaison to various student activities and organizations as needed
Current New York State licensure as a Registered
MSN enrollment required for Assistant Clinical Instructor level
Qualifications for an Instructor
Service to the department and college in terms of committee work
Participation in curriculum development, assessment and evaluation
Provide leadership in evidence based practice (e.g. evaluation of clinical practice, the development and evaluation of policies and procedures based on current research findings, quality improvement initiatives) for students and the medical center nursing staff
Responsibilities For Pediatrics Clinical Nursing Instructor Resume
Takes responsibility for program outcomes by implementing the College's philosophy, curriculum and course objectives through classroom, online, clinical teaching, and service to College, community, health system and profession
Develops curricular/teaching innovations in the annual preparation and revision of all assigned course(s)
Plans clinical experiences for and provides direct/ indirect supervision and evaluation of nursing students delivering nursing care to an individual or group of individuals
In cooperation with clinical agencies and college departments, provides oversight for clinical preceptors/ mentors for student clinical experiences and coordinates and evaluates those preceptors/ mentors
Provides documented feedback to students on level of performance based on course outcomes
Provides student remediation within assigned courses
Responsibilities For Adjunct Clinical Nursing Instructor Resume
Communicates up-to-date information about agency/clinical policies, procedures, and expectations
Attends research related conferences, workshops, and lectures
Develops plan for professional growth
. Serves as a professional role model for students and staff
Prepare and grades examinations based upon course objectives and published exam schedule and returns
Facilitates a learning and caring environment which encourages critical thinking, investigation, self-direction, and respect for the uniqueness of each individual student
Participates in professional activities, programs and professional organizations
Responsibilities For Mental Health Clinical Nursing Instructor Resume
Attends required College functions
Participates in scholarly activities, either individually or collaboratively
Participates in committees, task forces, meetings and special projects as assigned
A current, unencumbered registered nurse (RN) license in the State of Nevada
Assure compliance of rules and requirements of TSTC West Texas and the VN program
Be accountable to and assist with educational responsibilities of the VN Program
Assist with the development of curriculum and syllabi for assigned courses as requested
Evaluate student progress, attendance, performance, and evaluations to measure progressions of students' cognitive, affective and psychomotor achievement in course objectives/outcomes
Assist with test and blueprint development, blueprint development, analysis and review as assigned
Related to Nursing Instructor Resume Samples
English instructor resume sample, group exercise instructor resume sample, math instructor resume sample, learning delivery resume sample, educator nurse resume sample, operator instructor resume sample, resume builder.
College Majors
Job Search Advice
Nursing Center Tutor Skills For Your Resume And Career
Full Time Jobs
Work From Home Jobs
Below we've compiled a list of the most important skills for a nursing center tutor. We ranked the top skills based on the percentage of nursing center tutor resumes they appeared on. For example, 35.9% of nursing center tutor resumes contained apa as a skill. Let's find out what skills a nursing center tutor actually needs in order to be successful in the workplace.
15 Essential Nursing Center Tutor Skills For Your Resume And Career
Provided information in areas such as writing skills, organization, time management and APA formatting.
2. Mathematics
Specialize in ensuring that students were test-ready for subjects pertaining to biology, mathematics, and chemistry.
Served as student tutor during college, focusing on foreign language, mathematics, and English.
Aided students in understanding complex mathematics, statics, and physics concepts.
Help students with concepts, methods and applications of Mathematics Certified Level I tutor with the College of Reading and Learning Association
Plan and prepare tutoring for Mathematics and Business/Accounting subjects* Guide one-on-one student educational sessions* Track progress and provide reports to supervisors
3. Provide Academic Support
Provide academic support to students in biology related subjects.
Provide academic support via tutorial assistance to students.
Provide academic support for courses in Art History, Sociology and Spanish Mentor student-athletes in organization and study skills
Provide academic support for current students in the Accounting program at University of Saint Mary's.
Provide academic support for students in several biology classes on campus and in an online environment.
And if you're looking for a job, here are the five top employers hiring now:
University of Washington Jobs (2)
New York State Restaurant Association Jobs (2)
UCHealth Jobs (2)
Salem State University Jobs (2)
HealthTrust Jobs (2)
4. Physiology
Tutored pharmacology, Human Anatomy and Physiology, Genetics.
Course Coordinator for Communication Course and Anatomy and Physiology Courses (2008-2010).
Tutor for Pharmacology, Anatomy and Physiology, Nursing Statistics, Med-Surg, Pediatrics
Tutored several courses to chiropractic students including exam procedures, biochemistry, anatomy, physiology, bacteriology, and radiology.!
Tutor students in both individual and group settings in anatomy and physiology, documentation of sessions, and communication with instructor
5. Academic Support
Provided academic support for student-athletes in various college-level courses including Japanese, Chemistry, and Biology for one semester.
Organized outreach activities for elementary schools, presented information regarding skills and academic support available from tutoring center and participating organizations.
Communicated science concepts to students in need of academic support in General Biology/General Chemistry; encouraged effective organizational and study strategies
Provided academic support and one-to-one tutoring in various subjects including chemistry, statistics, mathematics, human physiology and psychology.
Direct experience providing tutorial and/or academic support services for students from multicultural and low income communities is a plus!
6. Medical-Surgical Nursing
Tutored nursing students in various semesters on Fundamental, Psychiatric, Pediatric, Obstetric and Medical-Surgical nursing.
Tutored nursing school students in medical-surgical nursing Nursing research Maintained student database
Choose From 10+ Customizable Nursing Center Tutor Resume templates
Zippia allows you to choose from different easy-to-use Nursing Center Tutor templates, and provides you with expert advice. Using the templates, you can rest assured that the structure and format of your Nursing Center Tutor resume is top notch. Choose a template with the colors, fonts & text sizes that are appropriate for your industry.
7. Pharmacology
Tutor college level Chemistry, Pharmacology, and Medical-Surgical courses to nursing students
Recognized by professors and peers for knowledge of Pharmacology and Psychiatric Nursing.
Covered topics: Pathophysiology, Pharmacology, and Medical Surgical Nursing for Level 3 students !
Promoted critical thinking Educated student nurses in skills for successful study Encouraged understanding of pathophysiology and pharmacology
Level I CRLA certification Accelerated and traditional pace Fundamentals, Med/Surg I&II, Pharmacology I&II, OB/GYN
8. Med-Surg
Tutor for various nursing courses including Maternal-Newborn Nursing, Advanced Med-Surg, and Synthesis of Nursing Care
Tutored ADN, LPN, and CNA students in various topics ranging from ADL's to Med-Surg.
Tutored students on nursing skills and curriculum such as: pediatrics, med-surg, Labor & Delivery, critical care.
9. Academic Assistance
Offer academic assistance to students in the study of Algebra, Intermediate Algebra and Pre-calculus 4/8/2013-present
Provided academic assistance and support for students Regularly served as office opener and student staff attendance monitor for 5-30 students
Provided childcare at homeless shelter for women and children -Tutored and provided academic assistance to elementary and middle school aged children
Offered academic assistance to several special needs students; providing behavioral modification techniques to increase organization, confidence and attention.
Provided individual and group academic assistance to undergraduate athletes, planned study activities and take-home assignments, and edited papers.
Nursing Center Tutor Jobs
Develop specific study skills and evaluate effectiveness on each student tutored.
Assisted nursing students in developing individualized study skills and test-taking strategies.
Help sophomore and junior nursing students create a study time table and study habits that are convenient and efficient.
Provide support and aid students in creating efficient study habits to enhance learning and success in their nursing courses
Assisted middle school students with completion of homework and coached on good study skills.
11. Organic Chemistry
Tutored students in the following subjects: General Chemistry, Organic Chemistry, Cellular & Molecular Biology, and Evolutionary Biology.
Tutor students in physics, chemistry, organic chemistry, biology and genetics.
Tutored freshman and sophomore students in General and Organic Chemistry Achieved Level II Tutor Certification
Organized laboratory experiments and taught a legally blind student Organic Chemistry Laboratory and administered oral exams for Organic Chemistry course.
Instructed a student struggling in Organic Chemistry by preparing personalized worksheets before sessions based on previous discussions.
12. Course Materials
Tutor physics students, help to ensure understanding of course material and completion/preparation of homework assignments and tests.
Plan, evaluate and revise curricula course content and course materials and methods of instructions.
Tutor nursing students from first through third semesters on course materials.
Tutor students in prior engineering course material throughout the week.
Host a help session for students in Matlab and Dynamics to understand the engineering course material.
13. Test Preparation
Tutored and assisted undergraduate students with writing assignments and test preparation
Assisted students in understanding college algebra concepts for homework and test preparation.
Aided instructor with Medical Billing & Coding Certification test preparation.
Light activity planning for memorization and test preparation.
Display and incorporate organization and test preparation skills.
14. Learning Environment
Assessed each students learning styles, and provided the best learning environment possible to review material.
Monitored student sign-in log, student behavior, and maintained a productive learning environment.
Collaborated with peers to provide a friendly and welcoming learning environment.
Reviewed class material with students in alternative learning environments using different strategies for each students' learning styles.
Oversee business students with their studies Organize a quiet learning environment Effectively communicate any questions involving course related material and technical needs
15. Pediatrics
Tutored sophomore and junior nursing students in medical surgical nursing, pediatrics and clinical calculations.
APA , 35.9%
Mathematics , 6.9%
Provide Academic Support , 6.4%
Physiology , 6.1%
Academic Support , 5.0%
Medical-Surgical Nursing , 4.3%
Pharmacology , 3.9%
Other Skills , 31.5%
skills are in demand
Jobs with trending skills, nursing center tutor jobs you might like.
High Paying Nursing Center Tutor Jobs - $32K and Up Search jobs near North Myrtle Beach, SC
Work From Home Nursing Center Tutor Jobs Find Online, Remote, Telecommute Nursing Center Tutor Jobs
Entry Level Nursing Center Tutor Jobs Little to no experience required
Part Time Nursing Center Tutor Jobs Part Time Jobs Hiring Now
Actively Hiring Nursing Center Tutor jobs added within last 7 days
No Degree Nursing Center Tutor Jobs Search jobs with no degree required
List Of Skills To Add To Your Nursing Center Tutor Resume
According to recent trends, the most relevant nursing center tutor Resume Keywords for your resume are:
Mathematics
Provide Academic Support
Academic Support
Medical-Surgical Nursing
Pharmacology
Academic Assistance
Organic Chemistry
Course Materials
Test Preparation
Learning Environment
Patient Care
Academic Performance
Review Sessions
Study Sessions
Study Techniques
Course Content
Study Plans
Emotional Support
Community Health
Reading Comprehension
Class Material
Real Examples Of Nursing Center Tutor Resumes That Use These Skills
Build a professional nursing center tutor resume in minutes. Browse through our resume examples to identify the best way to word your resume. Then choose from 5 + resume templates to create your nursing center tutor resume.
Ready To Start Your Nursing Center Tutor Resume?
Choose Your Current Work Experience To Start Creating Your Resume
Entry Level
Junior Level
Senior Level
Online Courses For Nursing Center Tutors
One of the best ways to acquire the skills needed to be a nursing center tutor is to take an online course. We've identified some online courses from Udemy and Coursera that will help you advance in your career. Since nursing center tutors benefit from having skills like apa, mathematics, and provide academic support, we found courses that will help you improve these skills.
1. Essentials in Clinical Simulations Across the Health Professions
This 7-week course provides you with key strategies to help understand the foundation of Clinical Simulations. During each module, you will learn about 7 key components of Clinical Simulation Across the Health Professions and its' impact in your current position as a healthcare professional. Please utilize all of the Resources provided by each of the modules to support and enhance your understanding of each concept. You will learn about the following topics in this course: Module 1: Getting...
2. Confronting Gender Based Violence: Global Lessons for Healthcare Workers
This course introduces participants from the healthcare sector to gender based violence (GBV), including global epidemiology of GBV; health outcomes; seminal research; and clinical best practices for GBV prevention, support, and management. A core curriculum is supplemented by lectures that contextualize the content with specific examples and programs from around the world. The core curriculum introduces learners to a global perspective on gender based violence (GBV), and includes a review with...
3. Clinical Data Science
Are you interested in how to use data generated by doctors, nurses, and the healthcare system to improve the care of future patients? If so, you may be a future clinical data scientist!\n\nThis specialization provides learners with hands on experience in use of electronic health records and informatics tools to perform clinical data science. This series of six courses is designed to augment learner's existing skills in statistics and programming to provide examples of specific challenges,...
4. Richard Schechner's Introduction to Performance Studies
Performance Studies: An Introduction explores the wide world of performance--from theatre, dance, and music to ritual, play, political campaigns, social media, and the performances of everyday life. Performance studies also ranges across cultures--Asia, Africa, the Caribbean, Europe, the Americas. And it spans historical periods from the art of the paleolithic caves to YouTube and the avantgarde. This course is devised by Richard Schechner, one of the pioneers of performance studies, in...
5. Community Organizing for Social Justice
The course examines specific strategies for community organizing for social justice in a diverse, democratic society. It examines core concepts of social justice and practical steps for bringing people together to set goals and priorities, assess community assets and needs, develop action plans, and build support for implementation. It includes information on how to form core groups, build organizational capacity, and formulate strategy for reaching out to constituents and allies. Because each...
6. Dynamical Modeling Methods for Systems Biology
An introduction to dynamical modeling techniques used in contemporary Systems Biology research. We take a case-based approach to teach contemporary mathematical modeling techniques. The course is appropriate for advanced undergraduates and beginning graduate students. Lectures provide biological background and describe the development of both classical mathematical models and more recent representations of biological processes. The course will be useful for students who plan to use experimental...
7. Home Health Aide, Nurse Aide, Caregiver Certification Course
Become A Certified Home Health Aide, Personal Care Aide, Nurse Aide/ Caregiver At The End Of This Course. Enroll Now!...
8. Become A Chemistry 1 Master - Basic Principles Of Chemistry
A comprehensive course in basic fundamental concepts of Chemistry covering everything for future exams in Chemistry...
9. General Biology I: Foundations of Biology
An essential course in Biology for students of all ages...
10. Easy Anatomy and Physiology (Platinum Edition)
An Easy Guide to Learning the Anatomy and Physiology of the Human Body...
11. Become an Algebra Master
Learn everything from Algebra 1 and Algebra 2, then test your knowledge with 1,300+ practice questions...
12. Data Center Essentials: Mechanical & Cooling
The mechanical cooling systems that support data centers and the internet...
13. Abstract Algebra: Group Theory with the Math Sorcerer
A beautiful course on the Theory of Groups:)...
14. Business Plan: Outlines, Templates & Case Study
Learn Business Planning & Lean Thinking to develop a Complete Business Plan...
15. Learning Path: Microsoft System Center Configuration Manager
Manage your infrastructure and build advanced, practical concepts with Microsoft System Center Configuration Manager...
16. Organic Chemistry: Spectroscopy Master Class
Gain confidence in NMR (1H and 13C), IR, and MS with guided practice problems...
17. Data Center Essentials: Power & Electrical
The power & electrical systems that support data centers and the internet...
18. Learn Test management using HP ALM / QC (Quality Center)
A practical detailed discussion on Test Management using Quality Center / ALM...
19. Strategic Planning Skills
Strategic Planning Skills...
20. Master Linear Algebra 2020: The Complete Study Of Spaces
Learn How to Define Space And How it is Characterized And Measured. We Make Linear Algebra Math Fun And Easy...
Ready To Build Your Resume?
Nursing Center Tutor Related Skills
Academic Tutor Skills
Accounting Tutor Skills
Avid Tutor Skills
Chemistry Tutor Skills
Computer Science Tutor Skills
ESL Tutor Skills
English Tutor Skills
Lead Tutor Skills
Learning Center Instructor Skills
Literacy Tutor Skills
Math Tutor Skills
Peer Tutor Skills
Physics Tutor Skills
Private Tutor Skills
Reading Tutor Skills
Nursing Center Tutor Related Careers
Academic Tutor
Accounting Tutor
Chemistry Tutor
Computer Science Tutor
English Tutor
Learning Center Instructor
Literacy Tutor
Physics Tutor
Private Tutor
Reading Tutor
Nursing Center Tutor Related Jobs
Academic Tutor Jobs
Accounting Tutor Jobs
Avid Tutor Jobs
Chemistry Tutor Jobs
Computer Science Tutor Jobs
ESL Tutor Jobs
English Tutor Jobs
Lead Tutor Jobs
Learning Center Instructor Jobs
Literacy Tutor Jobs
Math Tutor Jobs
Peer Tutor Jobs
Physics Tutor Jobs
Private Tutor Jobs
Reading Tutor Jobs
What Similar Roles Do
What Does an Academic Tutor Do
What Does an Avid Tutor Do
What Does a Computer Science Tutor Do
What Does an English Tutor Do
What Does a Learning Center Instructor Do
What Does a Math Tutor Do
What Does a Peer Tutor Do
What Does a Private Tutor Do
What Does a Reading Tutor Do
What Does a Tutor Do
What Does a Writing Tutor Do
Zippia Careers
Education, Training, and Library Industry
Nursing Center Tutor
Nursing Center Tutor Skills
Tutor Resume Example & Writing Guide
In a 2016 satirical essay for the New York Times , Frank Bruni pokes fun at the increasingly competitive college admissions process by envisioning a scenario in which Stanford University brings its acceptance rate to zero. This quote he attributes to a fictitious Stanford administrator: "In the stack of applications that I reviewed, I didn't see any gold medalists from the last Olympics — Summer or Winter Games — and while there was a 17-year-old who'd performed surgery, it wasn't open-heart or a transplant or anything like that. She'll thrive at Yale."
For the roughly one million high school seniors applying to American universities each year, the college admissions process is no laughing matter. These students take on dozens of afterschool activities, volunteer trips and service projects to show just how committed they are to making the world a better place. As for their academics, they hire tutors. There's a growing need for tutors in a variety of subject areas to teach not only high schoolers, but increasingly younger students. While tutoring is still a great side job for college students, it can also lead to a full-time career in education or an entrepreneurial opportunity. Whether you work for yourself locally, with a major tutoring company or even with students online, there are many ways to enter the industry and start helping students succeed. So how do you land one of these in-demand positions? This guide, along with our field-tested resume builder tool , will teach you how to:
Maximize your previous teaching experience to prove your competence as a tutor
Highlight your credentials and knowledge of the subject areas you plan to teach in your tutor resume
Understand the hiring processes for a variety of tutoring situations
Create a professional and attractive tutor resume that makes parents want to hire you.
How to write a tutor resume
Presenting your credentials in your tutor resume  in the proper format makes it easier for parents to find what they seek. Most resumes contain the same standard sections. Your application document should contain:
The resume header
The resume summary (aka profile or personal statement)
The employment history section
The resume skills section
The education section
What does a tutor do?
Tutors use their expertise in one or more subjects and their knowledge of educational best practices to help students achieve. Some tutors specialize in one age group, area, or in high-stakes test preparation, while others generalize. Some are teachers, while others are still students themselves.
The best tutors tailor their lessons to each client and give feedback to parents. They may create a better academic environment and guide students to create better study habits.A tutor's goals will be based on student need, but they may not only strive to improve grades and work product, but also to ease stress over the rigors of school.
Understanding the future of tutoring
At first mention, tutoring might sound like a side job for young people, akin to babysitting or lifeguarding. While it is certainly an option for those looking to make some extra cash, tutoring can also be big business. The private tutoring market is expected to grow in the U.S. by nearly 8.4 billion dollars between 2020 and 2025, according to data by market research group Technavio . The same report calls this market increasingly "fragmented" meaning there are several key companies who take up a large share of the industry, but there's also room for individual tutors and small businesses. Going forward, some of the fastest growing tutoring opportunities will come from online companies who create a bridge between tutors and students in all parts of the world. These companies allow tutors to operate as subcontractors who can pick their own hours and the type of students they are looking to teach.
A 2019 study in Germany found that whether or not tutoring was effective at improving grades, across the board it relieved student stress and made kids more confident at school.
But tutors don't necessarily need to partner with an established company to start earning a decent income. Tutors can often charge upwards of $50 an hour depending on their level of expertise and the going rates of the area in which they work. Math and science tutors are particularly in demand, as are those who can teach English to students abroad. Tutors who have knowledge of the Common Core educational standards and subjects will also find a need for their services.
One of the biggest advantages of tutoring with an established company is that the tutor won't have to worry as much about finding potential clients, whereas private tutors will have to rely on fliers, word of mouth and referrals to keep business growing. In either case, a strong resume will be vital to landing a tutoring position and convincing parents that they should entrust their child's education to you. Your tutor resume should convey your strengths, in both academics and teaching, as well as your track record of success when it comes to improving test scores and performance at school. Ready to create an exceptional tutor resume and make parents and students happy with your services? Let's get started.
Resume summary example: what makes you a top teacher
The summary (also known as the profile) is your best chance to hook prospective clients and employers and show them where your strengths lie. The summary is the only free-form section of your resume where you can use a tad of creative writing (or simply let your human side shine). The rest of the tutor resume is dominated by bullet point lists, acronyms and short descriptions. Here, however, you can and should use vibrant language, strong action verbs and a little personality to win over the reader in 3-4 sentences. 
Try to cut out overly complex grammar though. It's even fine to use shortened phrases instead of full grammatical constructions: feel free to remove "In the past, I…" before sentences like "Tutored more than 30 successful Ivy League graduates, producing stellar academic results while also providing emotional support. A top-notch summary is well-rounded and highlights your most distinctive attributes, most pertinent previous experience and any certifications or achievements that illustrate why your services are worth the investment. Here are some basic questions to get you started in crafting your summary:
What ages, grades and subject matters are you comfortable tutoring?
What is your own expertise level with the material you will be teaching?
What is your availability and will you come to students or vice versa?
How would you describe your personality and teaching style?
You can also include any relevant facts and figures that demonstrate how you bring results to your students. 
Connecticut certified Teacher and Tutor with 8+ years of experience teaching English, social studies, and math to high school students. Adept in developing and implementing exceptional lesson plans that lead to powerful learning experiences.
Looking for more guidance for this freeform section? Check out our related education section resume samples: Early Childhood Educator resume sample, ESL Teacher resume example, Teacher Assistant resume sample, Substitute Teacher resume example or Academic Tutor resume sample.
Employment history sample: your personal report card
Before entrusting their children or clients to you, a family or tutoring center wants some proof that you can really deliver on your promise to improve academic success. That's why it's a good idea to anticipate their questions and start to answer them in your employment history section. You should write your tutor resume in reverse chronological order, with your most recent experience first. Then work backward until you have at least 2-3 relevant examples. Depending on the type of tutoring position, you may have to decide whether to keep on or leave off semi-related work experiences. If you plan to tutor locally as a part time gig, you can probably adapt experiences as a nanny , camp counselor or babysitter to show why you'd make a great tutor. If you're applying to an organized tutoring center, your tutor resume will be strongest if you stick with previous teaching experiences or subject-related work.
It's a good idea to aim for 4-5 bullet points under the most important position and 2-4 for other past jobs . In the first two or three, you can describe the type of tutoring you did, the number of students you worked with and how often you saw them. Then, since being a tutor is a results-driven industry, you can use the last few bullet points to highlight your successes. This is a great place to include some concrete numbers! Here are some areas to consider when breaking down your previous teaching or tutor roles:
What ages, grade levels and subject areas did I teach or tutor in this position?
What sorts of assignments (i.e. tests, homework, ACT/SAT, essays) did we spend the majority of the time together working on?
What methods, both traditional and creative, did I use to help the student understand and improve?
What were the student or parents' goals with tutoring and how did we achieve them?
How can I quantify the student's competency level when they started working with me versus when they finished?
Tutor at Tutor Center, Danbury August 2018 - June 2022
Worked closely with the center program director to devise the plans necessary to meet students' academic goals.
Performed initial screenings to understand a client's knowledge of a subject area prior to developing a tutoring plan.
Created and implemented individualized lesson plans for clients and performed appropriate assessments as needed.
Successfully helped 150+ clients develop a thorough understanding of their coursework and complete assignments in a timely manner.
Worked closely with family members and educators to develop programs that were most beneficial to the needs of the client.
Helped 90% of clients to see a full letter grade improvement within 6 months of program initiation.
Performed administrative and team-based tasks as needed.
Tutor at Academic Strong, Fairfield October 2014 - May 2018
Provided exceptional academic support to students based on a strong knowledge of the state curriculum and their current understanding of it.
Offered both remedial and enrichment support for students.
Used various teaching methodologies to effectively cater to a large range of learning styles.
Provided the appropriate supplemental assignments to students to support a greater learning experience.
Communicated with parents or guardians to discuss student growth and plans to address their needs in the future.
Social Studies Teacher at St. Augustine High School, Fairfield September 2010 - May 2014
Served as a dedicated and enthusiastic English teacher to 9th and 10th grade students.
Created and implemented a curriculum that supported students in the understanding of English grammar, reading comprehension, and writing.
Worked to successfully meet course and schoolwide student performance goals.
Helped students to place in the 95th-98th percentile in state exams for the 2011-12 academic year.
Related jobs
You may also include work experiences on your tutor resume that don't relate to teaching but demonstrate an advanced knowledge of the subject matter at hand. In this case, it's important to make these positions relatable to a parent who has no experience in the area themselves. And don't forget to include any teaching or training you did in these roles as well. Or, in another case, maybe you don't have specific experience as a tutor yet but you'd like to show how your other previous volunteer activities or childcare jobs would lend themselves to this role. The best way to accomplish this is by demonstrating how these positions taught you skills that can be transferred to tutoring or how they equipped you with specific expert knowledge in your academic field.
Tutor CV education example: it's elementary, my dear Watson
The amount of formal education tutors are required to have varies based on the type of position and the place in which they work. Naturally, tutors should be well versed in the subject area in which they plan to help students. However, college students or even high school graduates who have taken the course previously may be quite competent when it comes to helping younger students succeed. In fact, their proximity to the material may be a big advantage.
On the other hand, a parent taking a chance on a tutor they don't know will likely want to see some paper proof that the tutor has some expertise. The education section of your tutor CV is where you'll make sure they find the information they're looking for. If you have a bachelor's degree or higher, it's fine to leave your high school diploma off your tutor resume. If you're a college student with a degree in progress, your expected graduation date will give prospective employers an idea of how far along you are in your studies. You can also mention your GPA, as long as it's above a 3.0. If not, just include the GPA for your major (or the subject you plan to tutor) as long as that's above a 3.0 as well.
Additional Certifications
While there are no official requirements to become a licensed tutor, there are a few organizations which offer credentials that can help boost credibility when you start out in the field or want to grow your business. For example, The National Tutoring Association offers the Paraprofessional Tutor title, while the American Tutoring Association can make you an ATA Certified Tutor. Don't overlook any certifications or licenses that you hold in your subject area of expertise, either, and add them to your tutor CV. These types of professional credentials help show that you're not only a competent tutor but a real expert in your field. Lastly, there are other general certifications that pertain to working with children or health and safety. A CPR certification from a previous lifeguard position might seem unrelated to tutoring, but it can help give parents peace of mind that their child is safe in your care.
Bachelor of Science in Mathematics, Sacred Heart University, Fairfield September 2006 - May 2010
Graduated S umma cum laude
Resume skills section: your personal performance test
While your education and experience are important, at the end of the day, it's your skills that will keep parents and students coming back. The skills section of your tutor resume can be divided into hard skills and soft skills. The former revolves around your competences both in teaching and the actual subject matter itself, while the latter encompasses your personality traits and the teaching style that make you enjoyable to work with (and also punctual and disciplined in your duties).
One way to organize and prepare your skill section is through the creation of master lists. In a brainstorming session, write down all your possible hard and soft skills and then cherry pick the most pertinent for the position you're applying to. When it's time to change your resume for a different opening, your master list will be waiting!
This section can include a mix of both hard and soft skills which you can adjust based on your potential students or employers' needs. You may also want to include programs or tools that you know students will be using in their classes. Don't be afraid to get specific with your skills or add a bit of detail. If you're a Spanish tutor, for example, it's a good idea to include your own competency level.
Curriculum and Instruction
Lesson Planning
Educational Philosophies
Interpersonal Communication Skills
Effective Time Management
Resume layout and design: the right look
Hopefully, tutoring will be a win-win situation for you and your students. They'll improve their test scores and grades, and you'll see your hard work pay off every time an aha moment lights up their faces. Just like any other relationship, the student-tutor relationship is a two-way street. That's why your layout is so important. It highlights your experiences, education and greatest strengths in a neat format that allows parents to easily assess whether you're the right fit for the family. Likewise, a good layout makes it clear the scope of your services so that you can attract the type of students you want to work with.
For a tutor resume, you'll want to maintain simplicity and professionalism, but it doesn't hurt to show off a bit of creativity or fun. You may even want to include a friendly headshot to assure students you don't bite. But where to find a cute and straightforward resume template without spending hours fighting with word processors or graphic design programs? Resume.io's collection of field-tested templates strike just the right note. For a tutor, we recommend creative templates . There's even one with a cute and colorful background that will convey your enthusiasm for teaching right from the get-go. However, depending on the organization or type of client, you can also check resume.io's more classical or streamlined designs in the Simple or Modern template categories. Whether you are sending in your resume online, by email or in person, you'll want to make sure that the format you create is the format the parent or employer sees. For that, it's best to download your resume as a PDF, which is quite easy to do using resume.io's custom resume builder tool.
Key takeaways for a tutor resume
Tutoring is no longer a side job for college students – the market is worth billions and increasing.
Online tutoring opportunities are plentiful, but there is also plenty of room for private tutors and those who work at tutoring centers.
Don't forget to highlight the results you created for other students in your experience section.
A tutor's resume should highlight expertise in the area they teach so it's OK to include related jobs from your industry or profession.
Your skills section can include specific tools and resources often used in curriculum that students might struggle with.
So what are you waiting for? There's dozens of students in need of your help. Try out our field-tested resume templates and resume builder tool to find the perfect tutoring job in no time.
Beautiful ready-to-use resume templates
ResumeBuild
Resume Builder
Resume Examples
Nursing Tutor
nursing tutor Resume Examples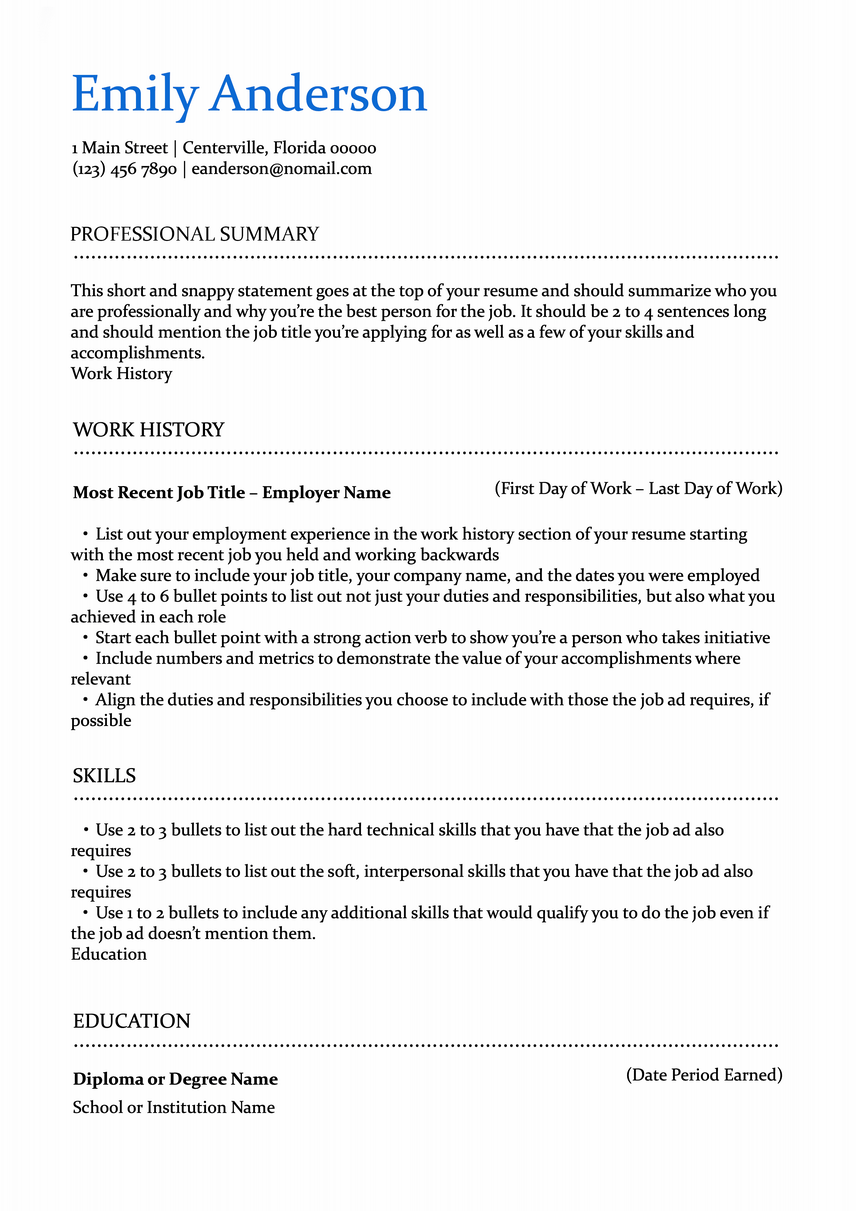 Not in love with this template? Browse our full library of resume templates
Build your resume in 15 minutes
Related Resumes & Cover Letters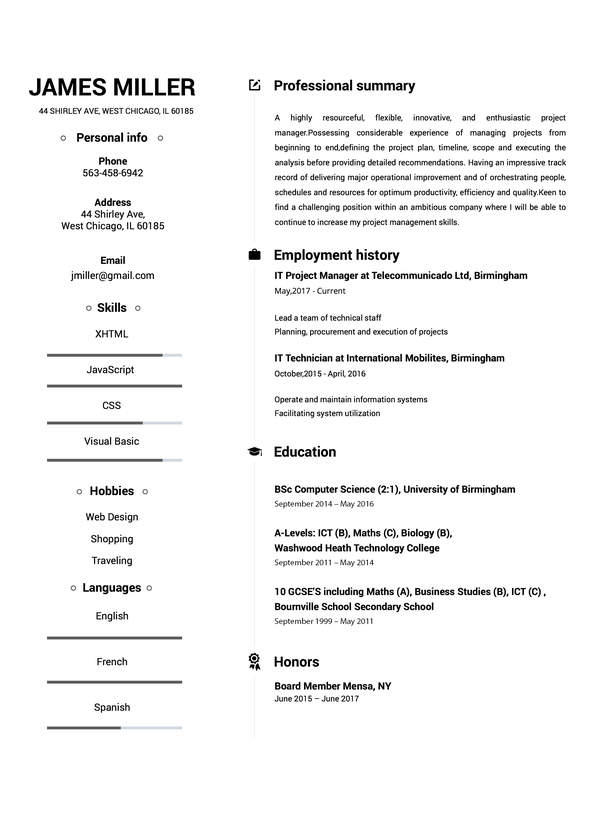 Contemporary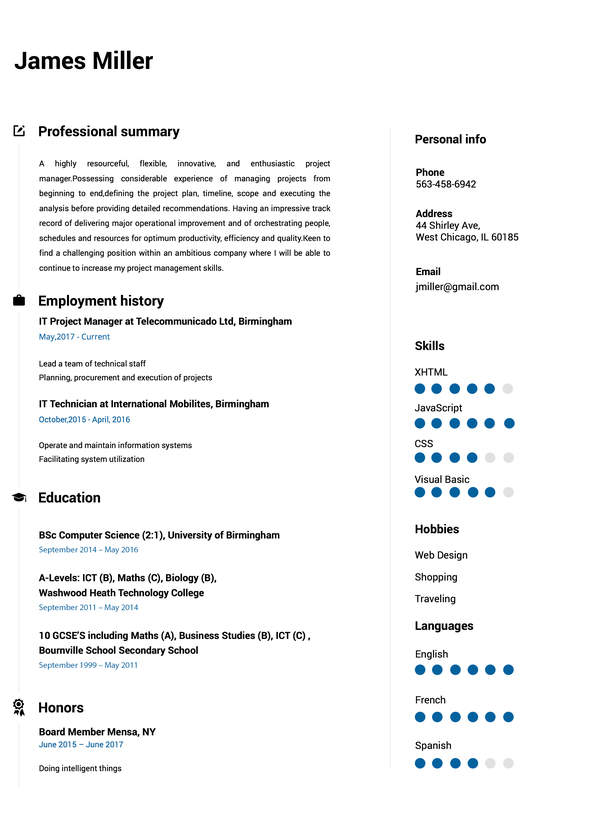 Professional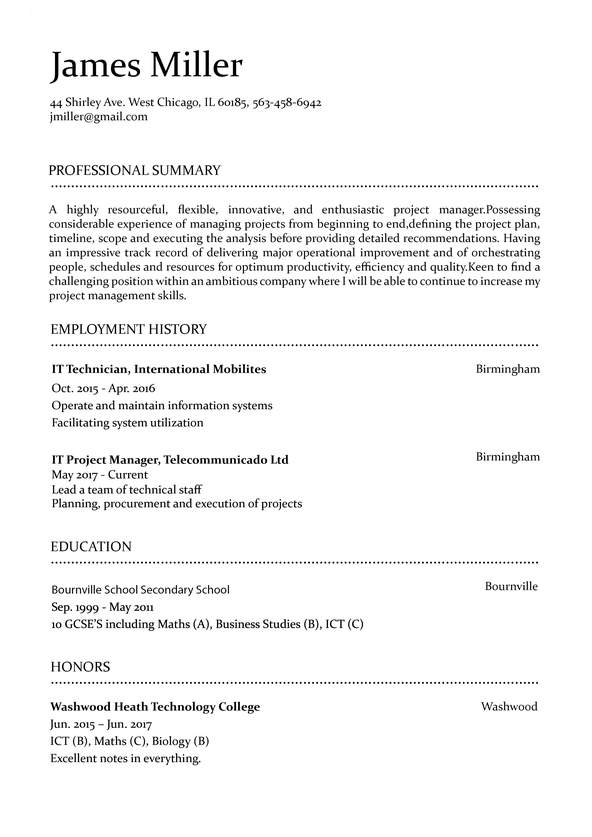 More Job Descriptions for nursing tutor Resumes
Nursing tutor.
Tutor students in nursing content as needed
Facilitate students' understanding of course objectives and clarification of key content
Review/reinforce test-taking strategies in preparation for course exams and eventually licensing exam
Assist students to develop study and time management skills to promote success on exams
Communicate student's progress to course coordinators
Interprets test results with students
Maintains required documentation of tutoring sessions
Teaching and guiding nursing students in clinical area.
Supervising student procedures and conducting clinical teaching using various methods such as bed side rounds, nursing care conference, and bed side clinics.
Involved in ward management including supervision of staffs, mentoring novice nurses, assigning duty shifts, nursing care audits and intending of articles.
Demonstrates accountability in meeting position responsibilities and provides service excellence to students
Planning and teaching curriculum for undergraduate or graduate-level courses.
Lecture on a number of topics including community health care and pharmacology.
Oversee students lab and clinical work.
Serve as a mentor on academic and career issues.
Planning for students practical experience, ward assignments and vacations in consultation with the Principal/Vice-Principal.
Planning of ward teaching programme with the cooperation and collaboration of Principal/Vice-Principal.
Guidance to students in methods of study and use of reference books and library, Individual attention to students when necessary, including individual assignments.
Organize and supervise the ongoing nursing program
Provide department leadership through excellent communication, both within the department and between the department and administration.
Create and maintain an environment conducive to teaching and learning.
Coordinate program activities and delegate responsibilities to faculty as appropriate.
Facilitate program faculty meetings.
Delivering Lectures to nursing students on various modules
Preparing Master timetable and class time table for Dept. of Nursing
Head of mentor-mentee program for nursing students
Prepare MQA documents
Counselling nursing students
Preparing students documents for LJM exam
Other Great Resumes & Cover Letters from this Industry:
Preschool Teacher Resume
Teacher Resume
Language Teacher Resume
Lecturer Resume
First Grade Teacher Resume
Professor Resume
Social Studies Teacher Resume
Substitute Teacher Resume
Suggested Reading:
UX/UI Designer Resume
Office Asssistant Resume
Professional Accounting Analyst
Related Articles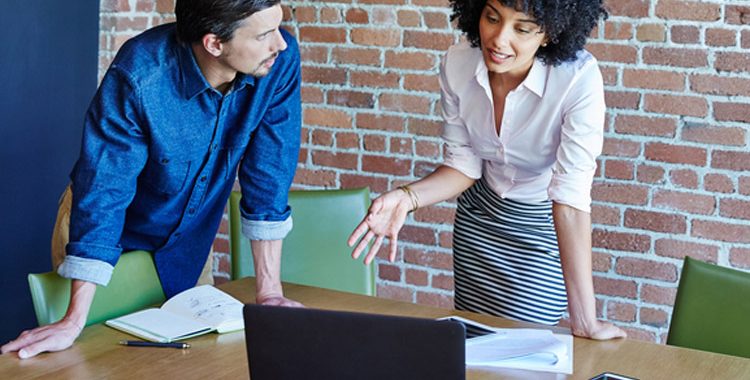 4 Ways a Career Test Can Jump-Start Your Future (and Help Your Resume)
If you're looking for a fresh path or a new passion, a career test could help you find it. You can take these tests online, in the comfort of your...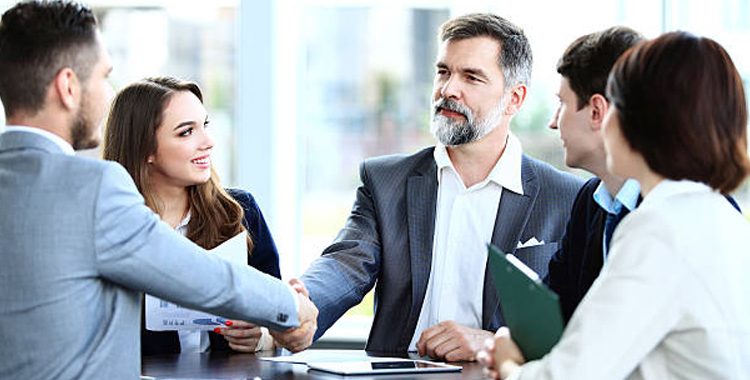 Avoid These 3 Resume Mistakes at All Costs
Your resume is your first impression for a prospective employer. The way you present yourself in that little document can make or break you – it can clinch you an...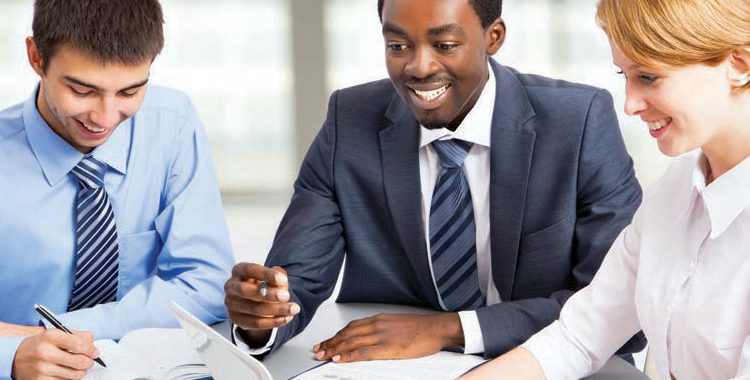 Resume Design Tips and Tricks
Creating a resume that stands out from the rest doesn't have to be rocket science. With just a few tips and tricks, you can make your professional resume a shining...
Skip to main content
Skip to primary sidebar
Skip to footer
Resume Genius
The World's Smartest Resume Builder
Home Resume Examples Tutor Resume
Tutor Resume Example
March 8, 2023 | By the Resume Genius Team | Reviewed by Conrad Benz
Are you a great tutor who's seeking more students? Our free downloadable tutor resume sample and writing tips will help you impress students and parents alike. Check them out below.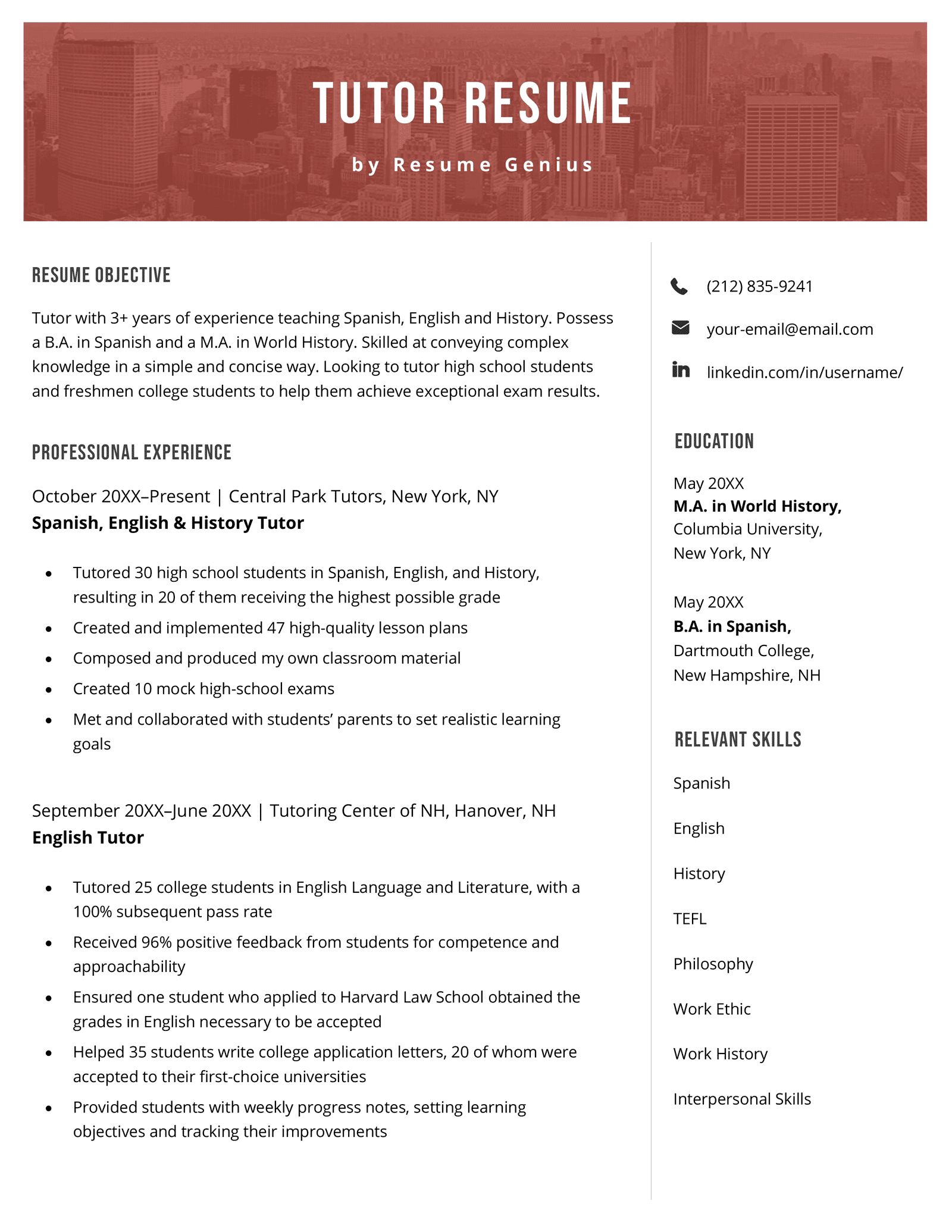 Prefer a different style of template? Choose your favorite from our gallery of resume templates .
Additional Templates & Samples Like a Tutor Resume
Tutor Cover Letter
Elementary Teacher Resume
Teacher Assistant Resume
Librarian Resume
Tutor resume template (text format).
Selecting the correct resume format for your experience level will help you get the job.
RESUME OBJECTIVE
Tutor with 3+ years of experience teaching French, English and History. Possess a BA in French and a M.A. in World History. Skilled at conveying complex knowledge in a simple and concise way. Looking to tutor high school students and freshmen college students to help them achieve exceptional exam results.
FRENCH, ENGLISH, & HISTORY TUTOR
Central Park Tutors
New York, NY (October 2019–Present)
Tutored 30 high school students in French, English, and History, resulting in 20 of them receiving the highest possible grade
Created and implemented 47 high-quality lesson plans
Composed and produced my own classroom material
Created 10 mock high-school exams
Met and collaborated with students' parents to set realistic learning goals
ENGLISH TUTOR
Tutoring Center of New Hampshire
Hanover, NH (September 2018–June 2019)
Tutored 25 French college students in English Language and Literature, with a 100% subsequent pass rate
Received 96% positive feedback from students for competence and approachability
Ensured one student who applied to Harvard Law School obtained the grades in English necessary to be accepted
Helped 35 students write college application letters for colleges in the United States and United Kingdom, 20 of whom were accepted to their first-choice universities
Provided students with weekly progress notes, setting learning objectives and tracking their improvements
Interpersonal Skills
Critical Thinking
M.A. in World History
Columbia University, NY
B.A. in French
Dartmouth College, NH
3 Tips for Crafting a Great Tutor Resume
Learning how to put together a resume for the specific job(s) you want will help you land more interviews.
Tutoring is an excellent way of using your knowledge to help others — whether they're high schoolers cramming for a test, expats learning a new language, or adult learners indulging in a new interest.
The key to building and maintaining a strong reputation as a tutor is writing a good resume. Students and parents look for qualified, competent tutors, so having a resume that highlights your experience and successes is essential.
To give you some ideas on what employers look for in an educator resume, here's a video walk-through on how to make a professional resume for a teaching role:
And to ensure your tutor resume reflects your best qualities as an educator, use the following three tips below.
1. Target your tutor resume objective to potential clients
Your resume introduction is the first thing other people will read, so it's important to get it right.
There are a few different ways to start a resume , but a resume objective is the best option if you have limited work experience or are new to tutoring.
A general teacher resume objective allows you to detail your experience, qualifications, and future goals in a concise paragraph at the top of your resume.
Here's a good example of a convincing resume objective for a tutor:
"Tutor with 3+ years of experience teaching French, English, and History. Possess a BA in French and an MPhil in European History. Skilled at conveying complex knowledge in a simple and concise way. Looking to tutor high-school and college students to help them achieve exceptional exam results."
Right from the start, this candidate introduces the subjects they teach (French, English, and History), and proves they can credibly teach these topics by highlighting their qualifications (degrees in French and World History and a certificate in English teaching).
Lastly, this tutor explains what motivates them to work with young learners: "to help them achieve exceptional exam results."
Listing a goal like this signals that you're passionate about teaching and helping your students reach their goals.
2. Draw attention to your tutoring skills
Regardless of what subjects you specialize in or the age of your students, you'll need a solid set of soft skills to succeed as a tutor.
Soft skills concern your ability to relate to and connect with others, both of which are essential qualities for an educator, and they will influence your teaching methods. Depending on your personality, different soft skills will be easier for you to master than others.
Some examples of soft skills to include on your tutoring resume are:
Active listening
Communication
Constructive feedback
Responsibility
Imagination
Reliability
Positive reinforcement
Friendliness
Unlike soft skills, hard skills are usually taught in a classroom setting. This includes skills like Java programming, Spanish, geometry, and Photoshop. The hard skills you should highlight on your resume depend on what your specialty as a tutor is. An English tutor resume will look different from a math tutor resume.
Be sure to highlight your relevant hard skills in following places on your resume:
Resume objective

Experience section

Skills section

By making it crystal clear which subjects you teach you increase the chance of your resume getting noticed by people interested in those academic areas.
3. Add statistics to your tutoring experience on your resume
Regardless of whether you're a long-term tutor or you're writing a tutor resume with no experience, adding statistics to your resume can help you land jobs.
Citing hard numbers like grades, number of students, or feedback ratings give potential students or their parents some insight into your previous accomplishments and what you're capable of as a tutor.
For example, this candidate notes in one of their resume bullet points that they've received 96% positive feedback from their students:

Adding statistics shows that you're a successful teacher, and that you care about improving your students' success rate.
Here's another example of how to include hard numbers in your resume:

By keeping track of how many students he's tutored, this candidate provides valuable information about the breadth of their experience.
Here are some other figures that you can track and include on your resume:
Your students' grades
Your students' overall pass rate
Your students' college acceptance rate
If you're mathematically inclined, you could also calculate the following:
Your students' average percentage of improvement (i.e., the difference between their starting grade and their grade after being tutored by you).
Your students' grades compared with the school district's average (this helps parents see that hiring you is worth the cost).
Statistics can make the difference between an eye-catching tutor resume and one that gets overlooked, so be sure to add some to yours.
Want even more resume, cover letter, and CV examples related to a tutor resume?
Adjunct Professor Resume
Art Teacher Resume
ESL Teacher Resume
Math Teacher Resume
Math Tutor Resume
Preschool Teacher Resume
Special Education Teacher Resume
Substitute Teacher Resume
Cover Letters:
Art Teacher Cover Letter
Elementary Teacher Cover Letter
Paraeducator Cover Letter
Preschool Teacher Cover Letter
Special Education Cover Letter
Substitute Teacher Cover Letter
Teacher Assistant Cover Letter
Teacher Cover Letter
Click to rate this article
Related Articles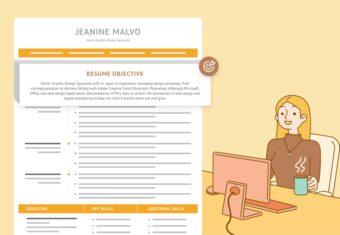 54+ Resume Objective Examples & Writing Help
October 20, 2022 | By Aaron Case, CPRW
How to Make a Resume for a Job in 2023
March 15, 2023 | By Conrad Benz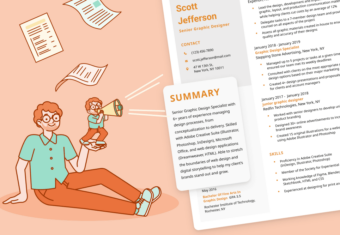 Professional Resume Summary Examples (& How to Write)
March 9, 2023 | By Conrad Benz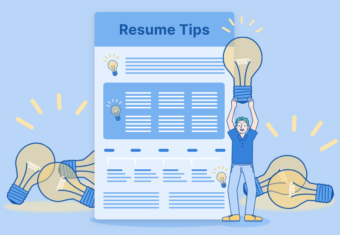 30+ Best Resume Tips to Help You Land a Job
August 18, 2022 | By Conrad Benz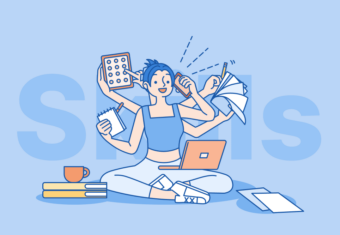 112+ Job Skills for Your Resume: List & Examples
December 21, 2022 | By Corissa Peterson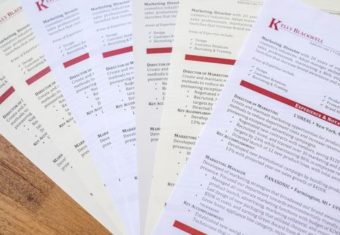 Resume Paper: 5+ Best Resume Paper Types
February 16, 2022 | By Nick Herschel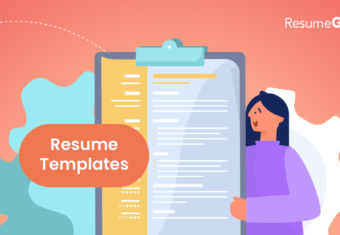 February 4, 2023 | By Geoffrey Scott, CPRW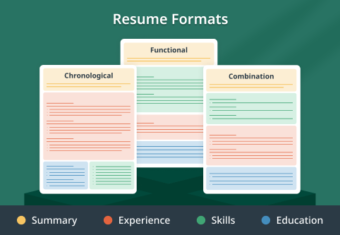 The Best Resume Format in 2023
February 3, 2023 | By Ida Pettersson
Resume Tools
Resume Builder
Resume Examples
How to Make a Resume
Resume Format
Resume Summary Generator
Resume Help
Cover Letter Tools
Cover Letter Builder
Cover Letter Templates
Cover Letter Examples
How to Write a Cover Letter
Cover Letter Format
Cover Letter Help
What Is a CV?
How to Write a CV
CV Templates
CV Examples
Career Tools
Thank You Note Samples & Templates
Resignation Letter Samples
Letter of Recommendation Templates
Business Letter Formats
Career Advice
Forgot Password
Terms & Conditions
Privacy Policy
Accessibility
© 2023, Sonaga Tech Limited. All rights reserved
ResumeGenius.com is owned and operated by Sonaga Tech Limited, Hamilton, Zweigniederlassung Luzern with offices in Luzern Switzerland.
Peer Tutor Resume Samples
A Peer Tutor possesses the same status as the person they are tutoring has. The job description basically involves encouraging students and helping them in improving their weakness and become effective learners. Typical job duties listed on the Peer Tutor Resume include the following – recommending various learning resources, developing easy learning strategies , helping slow learners, answering to student's inquiries, assisting students to face the examination, encouraging students to take up in seminars and delivering public speech; and facilitating a positive learning culture in the facility.
Those interested in teaching must denote the following skills and abilities – strong teaching skills, powerful communication skills, patience and an approachable personality, public speaking skills, passion to help and teach others and a good academic and student conduct standing. Educational pre-requisites vary, but some level of education is needed.
Peer Tutor Resume
Summary : Strong desire for caring for the medical, physical, and spiritual needs of others. With the hope of completing nursing school, use skills to love and serve others with a Christ-like attitude.
Skills : Payroll Judgment and Decision Making Human Resources Administration and Management Clerical.
Description :
Determines student's needs for assistance in other areas such as counseling and refers as necessary.
Schedules and conducts monthly conferences with students and professors explaining the evaluation of the student's progress.
Conducts recruitment presentations to classes, informing them of the tutorial assistance available.
Arranges or assists in arranging various special academic programs that are in addition to normal tutorial sessions.
Skills Used Knowledge of teaching techniques and academic programs.
Skill in both verbal and written communication.
Learning techniques Attended scheduled training and meetings throughout the quarter.
Jr. Peer Tutor Resume
Headline : Competent in the programming of robotics and course work assignments using Matlab, Labview, Java, and Python. Procedures and protocol, Getting the job was done on-time and within established quality expectations.
Skills : Customer Service, Sales, Word, Computer Skills, Typing 50 Wpm, Communication Skills.
Responsibilities included assisting fellow students in various stages of the writing process, from reading comprehension to their final drafts.
Assisted students with fully understanding their assignments and making sure they were fulfilling what was required of them.
Assist students with anything from higher order concerns, such as enhancing thesis statements and paragraph structure
Work with a wide range of students with varying learning styles, which also taught verbally brainstorming ideas or drawing maps that connected ideas.
Overall, assist individuals in developing, organizing, and fully communicating their thoughts.
Through the Corning Community College Writing Center, fully certified tutor with the College Reading and Learning Association.
Helped students set academic and personal goals, and monitor their progress.
Assotiate. Peer Tutor Resume
Headline : Responsible and creative high school junior. Experience in Adobe Photoshop and Adobe Premiere. Able to write and type quickly. Excels in science. Very punctual, arrives to school an hour to a half an hour before school starts.
Skills : Computers, communication, Computer Skills, Typing 50 Wpm, Communication Skills.
Meet with students on a one-to-one or small-group basis to give learning assistance.
Maintained a weekly schedule of available hours in the Learning Labs for student appointments for content courses and learning strategies.
Visited classes tutored and made contact with the Freshman Faculty and Undergraduate Teaching.
Assistants to obtain any necessary course syllabi or materials or course updates.
Attend Peer Tutor training sessions and workshops as required by the Freshman Institute in order to obtain certification.
Explained course material in understandable ways Encouraged solid studying and reading skills Academically critiqued student papers and assignments.
Supervise students, assist in daily activities, follow behavior plans, general cleaning Duties.
Peer Tutor/Supervisor Resume
Headline : The current field of study in conjunction with proficiencies and perspectives attained from previous experience to provide quality design, development, repair, and maintenance of electronic systems and equipment.
Skills : Microsoft Office, Customer Service, Mathematics, Money Handling.
Tutored students in all levels of mathematics up to and including vector calculus.
Skills Used Customer service, mathematics, computer skills, graphing calculator.
Served as a direct assistant to the Learning Specialists as a critical part and appointments provided tutorials to ensure that student improvement.
Tutor students in specific course material and integrate study and learning strategies to promote independent learning.
Encourage students to develop a systemic approach to studying that will serve them in many courses.
Meet with the coordinator and instructors to plan appropriate academic support for students.
Peer Tutor/Specialist Resume
Headline : Nurturing, patient-focused Certified Nursing Assistant with extensive experience in providing direct patient care services aimed at ensuring adherence to individualized healthcare plans. Effective interpersonal skills to interact with patients.
Skills : Communications, Cleaning, Excel, Basic Computer Skills, Financial Statements, Customer Service, Word.
Warsaw Community High School - Warsaw, IN Complete physical checks and monitor patients to detect unusual or harmful behavior and report observations to professional staff.
Record and maintain patient information, such as vital signs, eating habits, behavior, progress notes, treatments, or discharge plans.
Provide patients with assistance in bathing, dressing, or grooming, demonstrating these skills as necessary.
Restrain or aid patients as necessary to prevent injury.
Provide mentally impaired or emotionally disturbed patients with routine physical, emotional, psychological, or rehabilitation care under the direction of nursing or medical staff.
Serve meals or feed patients needing assistance or persuasion.
Organize, supervise, or encourage patient participation in social, educational, or recreational activities.
Peer Tutor/Consultant Resume
Headline : Energetic, goal-oriented communicator and teacher that sees the potential in those around him. Excellent organization, communication, and relationship building skills. Articulate with a friendly and professional demeanor.
Skills : Microsoft Office, Computer Skills, Typing 50 Wpm, Communication Skills.
Observe and monitor children's play activities and tutor college students in knitting and sewing.
Assist in preparing food and serving meals and refreshments to children.
Read to children and teach them simple painting, drawing, handicrafts, and songs.
Organize and store toys and materials to ensure order in activity areas.
Helped students identify understand basic writing skills to improve quality of assignments and identify strengths and weaknesses in their writing to build their confidence and help them become better writers.
Helped students understand the differences between English grammar and American Sign Language grammar through practice and repetition.
Met with students individually or in small groups to provide assistance in various subjects.
Peer Tutor/Executive Resume
Headline : To secure a position in information technology, with an eye towards lifelong learning, and advancing the profession. particularly interested in managed services, such as network support, backup and disaster recovery, business continuity, and virtualization.
Skills : Skilled in Microsoft office, Electrophoresis, ligation, cloning, and several others.
Worked with students in Introduction to Computer Science courses in Python and Scheme.
Developed a web application that aims to provide detailed statistics and analytics of Twitter users.
Assisted students in developing communication with instructors to promote academic success.
Advised enrollees of introductory physics courses in underlying principles of classical physics.
Primarily mathematics tutoring, with some additional tutoring.
Peer Tutor/Coordinator Resume
Headline : Focused on library work and education and this job would be the perfect intersection of interests working in the academic setting Obtain a position that will provide the ability to apply work experience to a growing company
Skills : Ms. Word, Ms. Excel, Powerpoint, team Building, Team Leadership
Attending tutor training sessions in order to begin tutoring each semester by participate in virtual discussions and staff meetings.
Meeting with students on a one-to-one or a small group tutoring to provide assistance.
Beginning all sessions punctually, using the time for academic tasks, and concentrating on the student's needs.
Helping students set academic and personal goals, and monitor progress toward those goals.
Maintaining absolute confidentiality about academic progress and personal information concerning students.
Utilizing effective tutoring techniques shared through training; promote utilization of resources and independent learning.
Serving as a role model for all students looking for academic support.
Peer Tutor/Analyst Resume
Headline : Experienced in clerical office environments. Attentive to detail works accurately and contributes to a positive team environment. Recognized as an outstanding employee by peers and management, for focused on quality, and detailed work product. Always motivated to seek improvement in all areas.
Skills : Sampling, Gel Electrophoresis, Research, Microsoft Office, Leadership, Organization, And Powerpoint, Strategic Planning, Statistics.
Created lesson plans to be implemented for students that underperformed on their exam.
Engaged students to develop an in-depth understanding of the English language.
Communicated the importance of higher education.
Held small group information sessions on key concepts covered in class.
Able to motivate students to set goals and find the best strategies to implement them.
Skills Used Communication Leadership skills Organizational skills Creative thinking skills Analytical Skills.
Tutored roughly four undergraduate-level students on a weekly basis in biology and chemistry courses.
Peer Tutor l Resume
Objective : Peer Tutor is responsible for teaching students in both on-campus and online courses. The Peer Tutor will provide feedback to students, help them improve their understanding of course content and concepts, and help them develop the skills necessary to succeed in a particular class. 
Skills : Goal-oriented and ability to handle multiple tasks Detail-oriented, equally efficient Knowledge of basic operating systems like Microsoft Word.
Provided math, anatomy and physiology and chemistry tutoring to Savannah Technical College Students.
Conducted diagnostic tests for students to access their progress.
Assisted students in developing communication with instructors to promote academic success.
Tutored all levels of mathematics, biology, chemistry, and English.
Included assisting supervisors with scheduling and preparing lessons.
Peer Tutor/Representative Resume
Headline : Senior Mathematics major graduating a semester early, with previous research, computer science, and tutoring experience. A dedicated student who excels at mathematics using exemplar-reasoning skills. Diligent time management skills, using logical and abstract thinking.
Skills : Molecular Laboratory Researcher, Vietnamese/English Interpreter, Chemistry/Biology/Physics.
Administered practice tests to those preparing for mid-terms and finals.
Provided free essential aspect tutorials for writing papers, and how to devise a thesis and create a conclusion.
Created worksheets and practice quizzes to help students prepare for exams in Algebra.
Generate discussion questions to stimulate literary conversation between students.
Worked with the Education Director assisting and observing education programs for school children ages.
Headline : Devoted to education, life-long learner and continuously seek opportunities to communicate science more effectively to spark passion in others. Seeking lasting employment in a positive atmosphere of experience as a Surgical Assistant in acute care.
Skills : Typing: 75 Wpm. Microsoft Office Suite, WordPerfect, MicroEdge Gifts, Html.
Tutored community college students in Developmental Psychology and Nutrition.
Conducted group and individual tutoring sessions for two professors of Developmental Psychology and one professor for General Nutrition.
Conducted reviews of textbooks and lecture materials with emphasis on test-taking.
Assisted students with child development research or nutrition diet projects.
Held sessions in the campus learning resource center.
The position required the accommodation of student learning styles and emphasized student participation.
Recent Posts
Nurse Practitioner Language Tutor
LAURA DILLARD
DNP, FNP- C, CARN- AP
971-***-**** [email protected] 5108 Longest Drive, Newberg, OR 97132 PROFESSIONAL OVERVIEW
Experienced family nurse practitioner with expertise in addictions and co-occurring illness, anticipating completion of psychiatric mental health nurse practitioner training in May 2023. Skilled at providing mental health care and addictions treatment in the inpatient, outpatient, withdrawal management, and opioid treatment settings. NURSE PRACTITIONER WORK EXPERIENCE
Boulder Care Digital Clinic January 2022 - Present Addiction Medicine Nurse Practitioner
• Provide low-barrier telemedicine addiction treatment and mental health services to patients living with substance use disorders, particularly those experiencing housing insecurity, economic instability, co-occurring mental illness, and current or recent justice system involvement. Complete comprehensive initial assessments and ongoing medical management, which may include the use of buprenorphine/naltrexone treatment, common psychotropic medications, and cognitive/behavioral interventions. Coordinate care with a multidisciplinary team, including peer recovery specialists, case managers, and community specialists. Hooper Detoxification and Stabilization Center Portland, Oregon July 2020 - April 2022 On-Call Nurse Practitioner
• Provided on-call medical services for a withdrawal management unit serving primarily low-income and unhoused people. Obtained histories and performed physical examinations on newly admitted patients seeking inpatient withdrawal services. Prescribed medications to assist with acute detoxification from alcohol and other addictive substances, treated acute medical issues and managed chronic medical needs. CODA Portland, Oregon September 2019 - January 2022 Addiction Medicine Nurse Practitioner
• Provided addiction medicine treatment in outpatient, inpatient withdrawal management, and methadone dispensary clinics, and utilizing both in-person and telemedicine appointments. Assessed the medical and psychosocial needs of patients, including those experiencing pregnancy, mental illness, economic and/or housing insecurity. Coordinated with interdisciplinary teams and community specialists to meet patient needs. Hazelden Betty Ford Foundation Newberg, Oregon July 2018 - July 2022 Nurse Practitioner
• Provided general medical and addiction specialty care in an inpatient setting for patients experiencing substances use disorders, acute withdrawal syndromes, and co-occurring mental illness. Ordered/interpreted diagnostic tests, collaborated with multidisciplinary team members (including counselors, peers, psychologists, and psychiatrists), and coordinated with community providers as appropriate. Regular FTE until September 2019 and then transitioned to on-call team. LAURA DILLARD
AgeRight Clinical Services Milwaukie, Oregon July 2017 - July 2018 Nurse Practitioner
• Provided primary and post-acute medical care to adult and geriatric patients residing in nursing homes and long-term care facilities. Diagnosed and treated acute illnesses as well as directed the management of complex chronic diseases.
RELEVANT NURSING EXPERIENCE
Providence Elderplace Portland, Oregon January 2013 - 2016 Primary Care & Community Health Nurse
• Provided nursing care and interdisciplinary care coordination for culturally diverse older adults in clinics, private homes, assisted living facilities, and foster homes. Assessed and triaged acute medical needs and chronic medical concerns. Managed wounds, provided ostomy/continence care, assessed need for assistive medical devices, and provided caregiver education and support. Providence St. Vincent Medical Center Portland, Oregon January 2011 - 2013 Neurovascular & Telemetry Nurse
• Provided nursing care for neurological, vascular, and telemetry medical/surgical patients with unstable acute and chronic medical conditions. Managed infusions, central lines, wound vacs, chest-tubes, catheters, and respiratory equipment.
Duke University Durham, North Carolina PMHNP Post-Masters Certificate Anticipated May 2023 University of Portland Portland, Oregon Doctor of Nursing Practice, Family Nurse Practitioner 2017 DNP project/co-author: "Small numbers, big impact: Collaborating with a coordinated care organization to initiate pediatric developmental screening at a primary care practice." University of Portland Portland, Oregon Bachelor of Science in Nursing 2011 Lawrence University Appleton, Wisconsin Bachelor of Arts in English 2006 CERTIFICATION
Family Nurse Practitioners American Association of Nurse Practitioners F0617111 Certified Addiction RN-Advanced Practice Addictions Nursing Certification Board 6070 Basic Life Support America Heart Association
DEA DATA 2000 Wavier for Buprenorphine Prescribing Oregon Nurse Practitioner 20175362-PP
Oregon Registered Nurse 2011429492RN
Washington State Nurse Practitioner N361387911
Washington State Registered Nurse RN61264387
Colorado Nurse Practitioner APN.0997387-NP
Colorado Registered Nurse RN.1680525
Utah Nurse Practitioner 1-264-***-****
Utah Registered Nurse 126*****-****
LEADERSHIP, TEACHING, & PRESENTATIONS
Guest Lecturer Duke University February 2023
School of Nursing Population Care Coordinator Program
"Health Behavior and Motivational Interviewing"
Guest Lecturer University of Portland 2020 - Present Family Nurse Practitioner DNP Program
Serve as a guest lecturer for doctoral family nurse practitioner students on a variety of topics related to substance use disorders, including the pathophysiology of addiction and the medical assessment and the medical management of substance use disorders.
Poster Presentation Nurse Practitioners of Oregon 2016
"ASQ-3 Screening in a Family Medical Clinic"
Student Representative Graduate Curriculum Committee 2014 - 2016 University of Portland School of Nursing
Staff Representative Unit Partnership Counsel 2013 Providence St. Vincent Medical Center
President Student Nurses Association 2010 - 2011 University of Portland School of Nursing
Led a board of baccalaureate nursing student representatives to promote awareness and involvement in nursing education, fundraising activities, and community service events. LAURA DILLARD
Teaching Assistant Learning Resource Center 2010 - 2011 University of Portland School of Nursing
Taught clinical nursing skills for students enrolled in the undergraduate nursing program, provided feedback on student performance, and helped manage learning resources. Writing Tutor & English as a Second Language Tutor Center for Teaching and Learning 2003 - 2006 Lawrence University
Served as a paid student tutor for undergraduate students developing and refining academic writing skills as well visiting international students building their English proficiency skills. HONORS & AWARDS
• "Best Doctor of Nursing Practice Poster" award from the University of Portland School of Nursing April 2017 Awarded by a faculty panel to graduating doctoral students with the best poster representing original scholarship.
• Marriott Moore Endowed Scholarship 2014
University of Portland Graduate School of Nursing merit scholarship.
• Harriett Osborn Jeckell Leadership in Nursing Award 2011 Awarded in recognition of excellence in leadership among school of nursing students.
• Delta Epsilon Sigma Honor Society 2011
Inducted into the national scholastic honor society.
• Sigma Theta Tau Nursing Honor Society 2011
Inducted into the Omicron Upsilon chapter of the international honor society.
• Providence Scholar Award Recipient 2009
Accepted into a competitive tuition waiver program based on academic scholarship, community service, and interviews, which included a RN employment agreement with Providence Health and Services upon graduation.
• Louis Henry Schutte Memorial Prize in English 2006 Awarded to the English major with the highest grade point average for all courses completed in the six terms immediately preceding the final term at Lawrence University.
• Phi Beta Kappa Honor Society 2006
Invited into the oldest academic honor society in the US in recognition of exceptional academic achievement in the arts and sciences.
• Lawrence University Presidential Scholarship 2002 Merit scholarship recognizing musical performance in the Lawrence University Conservatory of Music.
Similar Skills
nurse resumes in McMinnville, OR
practitioner resumes in McMinnville, OR
nurse practitioner resumes in McMinnville, OR
representative resumes in McMinnville, OR
nurse resumes
practitioner resumes
nurse practitioner resumes
12 Nursing Student Skills for Resume Writing: How to Make your First Nursing Resume Stand Out
The transition from nursing school to your first nursing job can be a challenge, especially knowing what to put in your all-important resume. It's vital to make a good first impression, but what's the best way to do that with your nursing resume?
When you send in your nursing student resume, the key is to highlight the right skills that employers are looking for in their new nurses. When we consider the top nursing student skills for resume writing, there are two types of skills you should include: hard and soft skills.
At Northeastern University, we are committed to setting our Accelerated Bachelor of Science in Nursing (ABSN) students up to excel in their nursing careers. After earning your BSN, you'll have core knowledge and skills to make an outstanding first impression when you head into the workforce after graduation.
Why a Nursing Resume Should Include Hard and Soft Skills
Hard skills are the discrete, measurable skills you possess such as the ability to ride a bike or the ability to read. With nursing, hard skills come into play for much of your nursing school education. You have learned all about the patient care skills like assessing patients, giving medications, treating injuries, and so on. Including your hard skills in patient care shows employers that you have mastered your core nursing skills, which makes your resume impressive.
On the other hand, soft skills are a representation of your internal, immeasurable, qualitative skills. These include your patient demeanor, your communication skills, your ability to be calm under pressure, and your compassion. Soft skills are equally important for being a well-rounded nurse. You should highlight your best soft skills on your nursing resume so healthcare employers can see how you'd make a patient-centered, caring nurse.
6 Hard Nursing Student Skills for Your Resume
When you're applying for a nursing job, what types of hard nursing student skills for resume writing matter? Your prospective employer wants to know you have gleaned all the necessary patient care skills taught in online coursework, simulation labs , and clinical rotations during nursing school. They want to know they can trust you to independently care for patients.
In your skills section of your resume or within the descriptions of your experiences, make sure to address these key skills you have learned in accelerated nursing school at Northeastern. Six top hard skills a nurse should have include:
1. Patient Assessment
Prospective employers want to know whether you've mastered evaluating and assessing a patient's condition and symptoms. Can you accurately take a history, check vitals, assess the severity of a patient's illness, and prioritize the most imminent concerns?
2. CPR and BLS Skills
Nurses are often the first person in the room if a patient codes or has a dangerous heart rhythm. Healthcare organizations want to know that you can maintain a level head and alert the response team, check pulse and breathing, and begin CPR appropriately.
3. Medication Management
Medications are one of the key responsibilities of nurses, so you should note your experience with administering and charting medications. Let prospective employers know you have mastered this important skill.
4. IV-Line Placement and Infusions
IVs are another one of the bread-and-butter skills of qualified nurses, so reassure employers that you are comfortable placing IV catheters and starting and managing infusions.
5. Patient Safety and Infection Control
Patient safety is a big deal. Hospitals do not want patients breaking an arm or getting a biohazard exposure during a hospital stay. Make note on your resume that you understand fall risk protocols and proper safety measures. Similarly, infection control measures are key for keeping patients and healthcare workers safe, so write down your comfort with the various types of infection prevention and control measures.
6. Charting on the Electronic Medical Record (EMR)
As a nurse, you will need to document all the care you provide your patients. You will also need to use the EMR to reference patient information and care plans. In accelerated nursing school at Northeastern, you learn to use various EMR systems, so note on your resume your experience level with EMRs and which EMRs you have used.
6 Soft Skills to Include on Your Nursing Student Resume
It may seem like hard skills are the most important for keeping your patients safe, but possessing soft skills is also vital for comforting and caring for them. Furthermore, these soft skills ensure you work well within a hospital team.
Make sure to highlight your soft skills on your resume to give healthcare employers an idea of what kind of nurse you are, how you treat your patients and coworkers, and what values guide your actions.
1. Communication
As a nurse, you will need to communicate all day, every day. Whether it's with patients, families, doctors, nurses, nursing aids, or managers, effective communication is key. On your resume, mention your verbal communication skills, and especially note your patient interaction skills.
2. Teamwork
In the healthcare environment, you will continually work in teams to accomplish patient goals. Hospitals don't want nurses who have a hero mindset. Rather, they seek those who understand the role of each team member, for together the team will improve patient outcomes. Healthcare employers want to know you are a contributing team member who fulfills your nursing role while also collaborating with those around you.
3. Compassion
Nursing is the epitome of a compassionate career. Because nurses spend the most time with their patients, healthcare employers want to make sure they hire nurses who care, listen, and empathize with patients. On your nursing resume, tell employers that you have a heart for patients. Show that you connect with them and care for them like you would a close friend.
4. Problem Solving Skills
Nurses deal with challenging situations regularly, and it is beneficial if they can think on their feet and think through problems rationally and effectively. In nursing school, did some of your clinical rotations help you refine these skills? When you apply for nursing jobs, comment on your ability to think laterally and work through problems and challenging scenarios successfully.
5. Integrity
Nurses have patients' lives in their hands, so healthcare organizations need to know they can trust you to be honest. Integrity means documenting accurately in the EMR, admitting mistakes right away, and using hospital resources appropriately. In your resume, let employers know about your integrity and trustworthiness.
6. Pursuit of Learning
Healthcare is always changing and developing as research and information emerges. You are a new nurse who is jumping into a new career, and it is vital that you are a sponge. Employers want to know that you will take the advice of the veteran nurses and ask questions when you have any doubts about what to do. Make sure you mention your commitment to learning and becoming the best nurse you can possibly be.
Tips for Writing Your Nursing Student Resume
When you start writing your nursing student resume, there are some common pitfalls and best practices to implement for the best results. The small details matter, and once you create a polished resume, the process is much easier for any future jobs you need to add on later.
In your resume, put your best food forward, and show your prospective employer how your nursing student skills and preparation set you up to excel as a professional nurse. Here are some key dos and don'ts for your nursing resume:
Break your resume into sections: Summary, Education, Skills, Experiences, Volunteer Work, Certifications/Awards
Include your contact information at the top
Write a summary paragraph of your interests and what you're looking for in a job
Add both your first bachelor's degree and your BSN degree
Add the units/facilities where you completed your clinical rotations
Talk about patient care experience (i.e. CNA, LPN, surgery tech)
Show your leadership roles
Include community involvement and volunteer experiences
Use a resume template or generator so it has a professional aesthetic
Include a cover letter when applying for jobs
Choose engaging verbs: managed, initiated, launched, led, promoted, handled, etc.
Use bulleted lists instead of paragraphs
Make your resume longer than the front of one 8.5x11 page
Minimize your experiences
Include any experiences before college
Have an unformatted resume
Write in long-form paragraphs
Give too much information about each experience. Keep each one pertinent and brief.
Yes: Started and managed IVs independently
No: I started and managed IVs independently
Choose stale verbs: did, was, had, went, assisted, etc.
Forget to edit for spelling and grammar
Putting it all Together
All this information may seem overwhelming, but taking the time now to synthesize a professional resume will pay you off by helping you get a great job. Just remember to highlight your strengths and your top nursing student skills for resume success! When prospective employers see that you are a well-rounded, educated, compassionate, and level-headed nurse, they will jump at the chance to hire you.
Reach Out to Learn About How to Earn Your BSN
If you are interested in starting your nursing career, an accelerated nursing program is a great way to begin. Students who have a prior non-nursing bachelor's degree can enroll in the Northeastern ABSN program in Burlington or Charlotte and earn their BSN in as few as 16 months.
At Northeastern University, our rigorous accelerated BSN program will prepare you to set foot in your first professional nursing job with confidence. Contact an admissions counselor to learn more.
Published 03/14/23
Published 02/02/23
Published 01/18/23
Get Your Free ABSN Program Guide
Our ABSN program guide includes everything you need to know about the accelerated path to nursing.
Nurse Educator CV Example & Writing tips, Questions, and Salaries
Working in the health services sector means jobs are plentiful and relatively easy to get. That's not always the case when you're aspiring to be a clinical nursing instructor at the highest level. Because these jobs are so competitive, you have to demonstrate the highest level of aptitude and skill to secure the work with a well-written curriculum vitae. Below, you can find writing tips and a nurse educator CV example that comprehensively shows you exactly how to list skills and experience that an employer may be seeking.
123 Fake Street, City, State, Zip Code
E: [email protected] P: 000-000-0000
Dedicated and knowledgeable nurse educator with more than 25 years of service in health care and postsecondary education. Long history of experience as a registered nurse in the hospital setting. Proven record of results as a postsecondary instructor working with nurse candidates. Commitment to delivering effective instructional and theory background and helping develop better clinical experiences for students. Focused on preparing each nurse candidate to be an effective health care provider for the future.
Proven history of integrity and discretion when working with sensitive information about students and hospital patients.
Demonstrated communication skills when delivering lectures to students, reviewing student progress individually, or communicating via email to program heads.
Strong background and knowledge of medicine, pharmacology, diagnostic tools, medical terminology, and procedures in health care.
Skilled at demonstrating procedures to new students and able to effectively coach program participants in all aspects of nursing.
Experienced in using specific equipment for the nursing classroom, such as anatomical models, simulation arms, and models of examinations for students.
Create instructional materials for classroom study and preparation for clinical experiences for nursing candidates.
Assess student work in the classroom by reviewing test results, evaluating laboratory work, and reading nurse journals.
Lead a team of undergraduate and graduate student nurses in clinical rotations in the university hospital system with a 98 percent graduation rate from the program.
Designed classroom experiences that helped prepare nursing students for real-life scenarios in the health care setting.
Planned demonstrations in the classroom to show students the correct ways to perform various nursing procedures.
Recognized by the hospital as a leading nurse educator and recommended to head the program after one year of employment.
Supervised 35 student nurses in externship experiences during hospital rotations and clinical study in various types of care.
Advised student nurses of specific goals to work on to improve performance in the program and reach their goals.
Developed classroom discussion models during the pre-clinical experience to facilitate a dialogue between nursing candidates and program graduates.
In my time away from work, I am heavily involved in the local gymnastics community as a volunteer coach. As a high school and college student, I competed on the national level in women's gymnastics. Now, I instruct young gymnasts in various skills and events in the sport. I also position myself as a positive role model in the gym and a mentor when young people need some support that goes beyond their training.
Nurse Educator Job Overview and Tips
What does a nurse educator do.
Nurse educators play a key part in preparing future nurses for the profession. In the nurse educator CV example, there are plenty of examples of the type of work they perform each day. Nurse educators work both in the classroom and in the clinical hospital setting with their students. At the classroom level, they instruct students in theory and academic issues related to the nursing profession. They also provide experiences to demonstrate common nursing procedures to students. Nurse educators must also evaluate each student's progress. Next, they supervise students in their clinical rotation in a health care facility. They must determine if nursing students are prepared to enter the profession at the conclusion of the program. In some cases, nurse educators must coordinate with hospital contacts to ensure students and medical staff both benefit from the experience.
Tips for Creating a Great Nurse Educator CV
Showing off your best skills and knowledge may take some writing practice. Luckily, there are plenty of easy tips to follow to get your CV up to speed. Here are some options:
Put much of your writing effort into making your professional summary great since this is the section that is most often read first.
Organize all of your details by the date, starting with your jobs and schools attended most recently and adding backwards from there.
 Provide specifics about how you have improved the nursing education program in your daily responsibilities.
 Demonstrate your strong ability to lead and instruct students and prepare them for the type of duties that are expected of a nurse.
Show more of your human side by giving a few details about your hobbies and interests you pursue outside of work.
Related Skills
Resource management
Systems evaluation
Professional Development
Clinical instruction
Verbal communication
[Type] collaboration
Regulatory guidelines
Managing simulation equipment
Supervising students
Completing physical assessments
More Resume Examples for the Next Step in Your Teaching Career
Adjunct Professor Resume
Assistant Teacher Resume
Early Childhood Assistant Resume
Early Childhood Teacher Resume
Elementary Teacher Resume
Esl Teacher Resume
English Teacher Resume
Foreign Language Teacher Resume
Master French Teacher Resume
High School Social Studies Teacher Resume
High School Teacher Resume
Homeschool Teacher Resume
Language Professor Resume
Middle School Teacher Resume
Nurse Educator Resume
Piano Teacher Resume
Preschool Teacher Resume
Public Health Advisor Resume
Retired Teacher Resume
Spanish Teacher Resume
Summer Teacher Resume
Teacher Resume
Tutor Resume
More Cover letter Examples for the Next Step in Your Teaching Career
Adjunct Professor Cover Letter
Assistant Teacher Cover Letter
Elementary Teacher Cover Letter
Graduate Assistant Cover Letter
Instructor Cover Letter
Kindergarten Teacher Cover Letter
Master Teacher Cover Letter
Preschool Teacher Cover Letter
Student Assistant Cover Letter
Student Teacher Cover Letter
Summer Teacher Cover Letter
Teacher Cover Letter
Teacher'S Aide Cover Letter
Teaching Assistant Cover Letter
Tutor Cover Letter
More Cv Examples for the Next Step in Your Teaching Career
Adjunct Professor CV
Arabic Teacher CV
Teaching Assistant CV
Assistant Professor CV
Beginning Teacher CV
Chinese Teacher CV
Driving Instructor CV
English Teacher CV
Entrepreneur CV
Fourth Grade Teacher CV
French Teacher CV
Fresher Teacher CV
Graduate Assistant CV
High School Teacher CV
Physics Professor CV
Sat Tutor CV
University Professor CV
We can help you build your professional CV
Professionally designed and formatted templates
Expert suggestions for filling out every section of your CV, customized by job title
Easily create different versions of your CV, customized for different jobs
RESUME BUILDER
COVER LETTER BUILDER
Advertisement