Good and Bad Presentation Skills – The What Not To Do Guide
by Neil Ross | Presentation Skills
Think of good presentation skills as the petrol that powers your vehicle towards its ultimate destination. Presentations are the key to getting critical messages across to your target audience. It could be that you're trying to equip employees with the knowledge needed to offer excellent customer service or pitching a new marketing campaign to the executive board.
Whatever the reason, good presentation skills can enable you to deliver captivating presentations that deliver your message. So what should you make sure to avoid when putting a critical message across to your audience?
Don't delay the promise
I'm sure all of us have attended a boring presentation where the message wasn't clear and the real message or point of the presentation was not given to us until the very last minute. You don't want your audience to sitting there in idle and wondering why it is they are there or what's in it for them.
All too often, presenters make the mistake of jumbling up the message and saving the most relevant content for last. They assume people are paying close attention and following along. Wrong! Just because people came to your presentation doesn't necessarily mean that you have their undivided attention.
In fact, the average attention span for most people has fallen from 12 seconds in recent years to 8 seconds. That's even less than the attention span of a goldfish! If you really want to get your message across, don't delay it. Start with the key points of the presentation upfront, and yes, make your purpose and the benefit to those listening loud and clear from the beginning.
Don't drown the message
Back in the day, when PowerPoint was new and interesting, presenters had the luxury of embedding their messages in lots of text jumbled in with a few visuals for effect. It was their hope that the audience would come along for the ride and filter out the key points of the presentation. But these days, with people flooded by information, this is a sure way of losing their attention.
To hold attention you need to be brief, specific, and always mention how your message ties into how the audience will ultimately benefit, i.e., the payoff.
So, the key point to remember is to make an up-front promise that rev's up the audience's attention. And then keep your message points clear and concise.
For these and more tips on how to improve your presentation skills, download the eBook Please Shut Up & Start Communicating here.
Communication Tools
Presentation Skills
Public Speaking
About Groupe Amplify
We are specialists in business presentations, public speaking and interpersonal skills training. You'll gain real results – immediately and over time.
Our Communications Programs
Presentation Skills – Group Training
Public Speaking – Group Training
1-1 Coaching
Event Consulting
Public Workshop
Our Clients
Our Services
Contact Groupe Amplify
© 2018 GROUPE AMPLIFY
Claim Your Free Guide Right Now
Become a remarkable communicator.
In this eBook you will learn simple yet effective ways to leverage the awesome power of the spoken word. The seven tips, techniques and processes provided will help you create and deliver remarkably good presentations, speeches and talks.
1. You're Not You… You're Them: The Audience 2. Make An Upfront Promise… Right Upfront 3. Talk Passionately About Your Passion Points 4. Work To A Structure That Works 5. Unleash Words That Work 6. Use PowerPoint Like Chill Flakes 7. Add Power: Body Language & Tone of Voice
Download This Free Ebook Today
Select For Latest Tips and Techniques
SUGGESTED TOPICS
The Magazine
Most Popular
Newsletters
Managing Yourself
Managing Teams
Work-life Balance
The Big Idea
Data & Visuals
Reading Lists
Case Selections
HBR Learning
Topic Feeds
Account Settings
Email Preferences
How to Give a Killer Presentation
For more than 30 years, the TED conference series has presented enlightening talks that people enjoy watching. In this article, Anderson, TED's curator, shares five keys to great presentations:
Frame your story (figure out where to start and where to end).
Plan your delivery (decide whether to memorize your speech word for word or develop bullet points and then rehearse it—over and over).
Work on stage presence (but remember that your story matters more than how you stand or whether you're visibly nervous).
Plan the multimedia (whatever you do, don't read from PowerPoint slides).
Put it together (play to your strengths and be authentic).
According to Anderson, presentations rise or fall on the quality of the idea, the narrative, and the passion of the speaker. It's about substance—not style. In fact, it's fairly easy to "coach out" the problems in a talk, but there's no way to "coach in" the basic story—the presenter has to have the raw material. So if your thinking is not there yet, he advises, decline that invitation to speak. Instead, keep working until you have an idea that's worth sharing.
Lessons from TED
A little more than a year ago, on a trip to Nairobi, Kenya, some colleagues and I met a 12-year-old Masai boy named Richard Turere, who told us a fascinating story. His family raises livestock on the edge of a vast national park, and one of the biggest challenges is protecting the animals from lions—especially at night. Richard had noticed that placing lamps in a field didn't deter lion attacks, but when he walked the field with a torch, the lions stayed away. From a young age, he'd been interested in electronics, teaching himself by, for example, taking apart his parents' radio. He used that experience to devise a system of lights that would turn on and off in sequence—using solar panels, a car battery, and a motorcycle indicator box—and thereby create a sense of movement that he hoped would scare off the lions. He installed the lights, and the lions stopped attacking. Soon villages elsewhere in Kenya began installing Richard's "lion lights."
The story was inspiring and worthy of the broader audience that our TED conference could offer, but on the surface, Richard seemed an unlikely candidate to give a TED Talk. He was painfully shy. His English was halting. When he tried to describe his invention, the sentences tumbled out incoherently. And frankly, it was hard to imagine a preteenager standing on a stage in front of 1,400 people accustomed to hearing from polished speakers such as Bill Gates, Sir Ken Robinson, and Jill Bolte Taylor.
But Richard's story was so compelling that we invited him to speak. In the months before the 2013 conference, we worked with him to frame his story—to find the right place to begin and to develop a succinct and logical arc of events. On the back of his invention Richard had won a scholarship to one of Kenya's best schools, and there he had the chance to practice the talk several times in front of a live audience. It was critical that he build his confidence to the point where his personality could shine through. When he finally gave his talk at TED , in Long Beach, you could tell he was nervous, but that only made him more engaging— people were hanging on his every word . The confidence was there, and every time Richard smiled, the audience melted. When he finished, the response was instantaneous: a sustained standing ovation.
Since the first TED conference, 30 years ago, speakers have run the gamut from political figures, musicians, and TV personalities who are completely at ease before a crowd to lesser-known academics, scientists, and writers—some of whom feel deeply uncomfortable giving presentations. Over the years, we've sought to develop a process for helping inexperienced presenters to frame, practice, and deliver talks that people enjoy watching. It typically begins six to nine months before the event, and involves cycles of devising (and revising) a script, repeated rehearsals, and plenty of fine-tuning. We're continually tweaking our approach—because the art of public speaking is evolving in real time—but judging by public response, our basic regimen works well: Since we began putting TED Talks online, in 2006, they've been viewed more than one billion times.
On the basis of this experience, I'm convinced that giving a good talk is highly coachable. In a matter of hours, a speaker's content and delivery can be transformed from muddled to mesmerizing. And while my team's experience has focused on TED's 18-minutes-or-shorter format, the lessons we've learned are surely useful to other presenters—whether it's a CEO doing an IPO road show, a brand manager unveiling a new product, or a start-up pitching to VCs.
Frame Your Story
There's no way you can give a good talk unless you have something worth talking about . Conceptualizing and framing what you want to say is the most vital part of preparation.
Find the Perfect Mix of Data and Narrative
by Nancy Duarte
Most presentations lie somewhere on the continuum between a report and a story. A report is data-rich, exhaustive, and informative—but not very engaging. Stories help a speaker connect with an audience, but listeners often want facts and information, too. Great presenters layer story and information like a cake and understand that different types of talks require differing ingredients.
From Report . . .
(literal, informational, factual, exhaustive).
Research findings. If your goal is to communicate information from a written report, send the full document to the audience in advance, and limit the presentation to key takeaways. Don't do a long slide show that repeats all your findings. Anyone who's really interested can read the report; everyone else will appreciate brevity.
Financial presentation. Financial audiences love data, and they'll want the details. Satisfy their analytical appetite with facts, but add a thread of narrative to appeal to their emotional side. Then present the key takeaways visually, to help them find meaning in the numbers.
Product launch. Instead of covering only specs and features, focus on the value your product brings to the world. Tell stories that show how real people will use it and why it will change their lives.
VC pitch. For 30 minutes with a VC, prepare a crisp, well-structured story arc that conveys your idea compellingly in 10 minutes or less; then let Q&A drive the rest of the meeting. Anticipate questions and rehearse clear and concise answers.
Keynote address. Formal talks at big events are high-stakes, high-impact opportunities to take your listeners on a transformative journey. Use a clear story framework and aim to engage them emotionally.
. . . to Story
(dramatic, experiential, evocative, persuasive).
Nancy Duarte is the author of HBR Guide to Persuasive Presentations , Slide:ology , and Resonate . She is the CEO of Duarte, Inc., which designs presentations and teaches presentation development.
We all know that humans are wired to listen to stories, and metaphors abound for the narrative structures that work best to engage people. When I think about compelling presentations, I think about taking an audience on a journey. A successful talk is a little miracle—people see the world differently afterward.
If you frame the talk as a journey, the biggest decisions are figuring out where to start and where to end. To find the right place to start, consider what people in the audience already know about your subject—and how much they care about it. If you assume they have more knowledge or interest than they do, or if you start using jargon or get too technical, you'll lose them. The most engaging speakers do a superb job of very quickly introducing the topic, explaining why they care so deeply about it, and convincing the audience members that they should, too.
The biggest problem I see in first drafts of presentations is that they try to cover too much ground. You can't summarize an entire career in a single talk. If you try to cram in everything you know, you won't have time to include key details, and your talk will disappear into abstract language that may make sense if your listeners are familiar with the subject matter but will be completely opaque if they're new to it. You need specific examples to flesh out your ideas. So limit the scope of your talk to that which can be explained, and brought to life with examples, in the available time. Much of the early feedback we give aims to correct the impulse to sweep too broadly. Instead, go deeper. Give more detail. Don't tell us about your entire field of study—tell us about your unique contribution.
A successful talk is a little miracle—people see the world differently afterward.
Of course, it can be just as damaging to overexplain or painstakingly draw out the implications of a talk. And there the remedy is different: Remember that the people in the audience are intelligent. Let them figure some things out for themselves. Let them draw their own conclusions.
Many of the best talks have a narrative structure that loosely follows a detective story. The speaker starts out by presenting a problem and then describes the search for a solution. There's an "aha" moment, and the audience's perspective shifts in a meaningful way.
If a talk fails, it's almost always because the speaker didn't frame it correctly, misjudged the audience's level of interest, or neglected to tell a story. Even if the topic is important, random pontification without narrative is always deeply unsatisfying. There's no progression, and you don't feel that you're learning.
I was at an energy conference recently where two people—a city mayor and a former governor—gave back-to-back talks. The mayor's talk was essentially a list of impressive projects his city had undertaken. It came off as boasting, like a report card or an advertisement for his reelection. It quickly got boring. When the governor spoke, she didn't list achievements; instead, she shared an idea. Yes, she recounted anecdotes from her time in office, but the idea was central—and the stories explanatory or illustrative (and also funny). It was so much more interesting. The mayor's underlying point seemed to be how great he was, while the governor's message was "Here's a compelling idea that would benefit us all."
Further Reading
Storytelling That Moves People
As a general rule, people are not very interested in talks about organizations or institutions (unless they're members of them). Ideas and stories fascinate us; organizations bore us—they're much harder to relate to. (Businesspeople especially take note: Don't boast about your company; rather, tell us about the problem you're solving.)
Plan Your Delivery
Once you've got the framing down, it's time to focus on your delivery . There are three main ways to deliver a talk. You can read it directly off a script or a teleprompter. You can develop a set of bullet points that map out what you're going to say in each section rather than scripting the whole thing word for word. Or you can memorize your talk, which entails rehearsing it to the point where you internalize every word—verbatim.
My advice: Don't read it, and don't use a teleprompter. It's usually just too distancing—people will know you're reading. And as soon as they sense it, the way they receive your talk will shift. Suddenly your intimate connection evaporates, and everything feels a lot more formal. We generally outlaw reading approaches of any kind at TED, though we made an exception a few years ago for a man who insisted on using a monitor. We set up a screen at the back of the auditorium, in the hope that the audience wouldn't notice it. At first he spoke naturally. But soon he stiffened up, and you could see this horrible sinking feeling pass through the audience as people realized, "Oh, no, he's reading to us!" The words were great, but the talk got poor ratings.
Many of our best and most popular TED Talks have been memorized word for word. If you're giving an important talk and you have the time to do this, it's the best way to go. But don't underestimate the work involved. One of our most memorable speakers was Jill Bolte Taylor , a brain researcher who had suffered a stroke. She talked about what she learned during the eight years it took her to recover. After crafting her story and undertaking many hours of solo practice, she rehearsed her talk dozens of times in front of an audience to be sure she had it down.
Obviously, not every presentation is worth that kind of investment of time. But if you do decide to memorize your talk, be aware that there's a predictable arc to the learning curve. Most people go through what I call the "valley of awkwardness," where they haven't quite memorized the talk. If they give the talk while stuck in that valley, the audience will sense it. Their words will sound recited, or there will be painful moments where they stare into the middle distance, or cast their eyes upward, as they struggle to remember their lines. This creates distance between the speaker and the audience .
Getting past this point is simple, fortunately. It's just a matter of rehearsing enough times that the flow of words becomes second nature. Then you can focus on delivering the talk with meaning and authenticity. Don't worry—you'll get there.
But if you don't have time to learn a speech thoroughly and get past that awkward valley, don't try. Go with bullet points on note cards. As long as you know what you want to say for each one, you'll be fine. Focus on remembering the transitions from one bullet point to the next.
Also pay attention to your tone. Some speakers may want to come across as authoritative or wise or powerful or passionate, but it's usually much better to just sound conversational. Don't force it. Don't orate. Just be you.
If a successful talk is a journey, make sure you don't start to annoy your travel companions along the way. Some speakers project too much ego. They sound condescending or full of themselves, and the audience shuts down. Don't let that happen.
Develop Stage Presence
For inexperienced speakers, the physical act of being onstage can be the most difficult part of giving a presentation—but people tend to overestimate its importance. Getting the words, story, and substance right is a much bigger determinant of success or failure than how you stand or whether you're visibly nervous. And when it comes to stage presence, a little coaching can go a long way.
The biggest mistake we see in early rehearsals is that people move their bodies too much. They sway from side to side, or shift their weight from one leg to the other. People do this naturally when they're nervous, but it's distracting and makes the speaker seem weak. Simply getting a person to keep his or her lower body motionless can dramatically improve stage presence. There are some people who are able to walk around a stage during a presentation, and that's fine if it comes naturally. But the vast majority are better off standing still and relying on hand gestures for emphasis.
How to Pitch a Brilliant Idea
Perhaps the most important physical act onstage is making eye contact. Find five or six friendly-looking people in different parts of the audience and look them in the eye as you speak. Think of them as friends you haven't seen in a year, whom you're bringing up to date on your work. That eye contact is incredibly powerful, and it will do more than anything else to help your talk land. Even if you don't have time to prepare fully and have to read from a script, looking up and making eye contact will make a huge difference.
Another big hurdle for inexperienced speakers is nervousness—both in advance of the talk and while they're onstage. People deal with this in different ways. Many speakers stay out in the audience until the moment they go on; this can work well, because keeping your mind engaged in the earlier speakers can distract you and limit nervousness. Amy Cuddy, a Harvard Business School professor who studies how certain body poses can affect power, utilized one of the more unusual preparation techniques I've seen. She recommends that people spend time before a talk striding around, standing tall, and extending their bodies; these poses make you feel more powerful. It's what she did before going onstage, and she delivered a phenomenal talk. But I think the single best advice is simply to breathe deeply before you go onstage. It works.
Nerves are not a disaster. The audience expects you to be nervous.
In general, people worry too much about nervousness. Nerves are not a disaster. The audience expects you to be nervous. It's a natural body response that can actually improve your performance: It gives you energy to perform and keeps your mind sharp. Just keep breathing, and you'll be fine.
Acknowledging nervousness can also create engagement. Showing your vulnerability, whether through nerves or tone of voice, is one of the most powerful ways to win over an audience, provided it is authentic. Susan Cain , who wrote a book about introverts and spoke at our 2012 conference, was terrified about giving her talk. You could feel her fragility onstage, and it created this dynamic where the audience was rooting for her—everybody wanted to hug her afterward. The fact that we knew she was fighting to keep herself up there made it beautiful, and it was the most popular talk that year.
Plan the Multimedia
With so much technology at our disposal, it may feel almost mandatory to use, at a minimum, presentation slides. By now most people have heard the advice about PowerPoint: Keep it simple; don't use a slide deck as a substitute for notes (by, say, listing the bullet points you'll discuss—those are best put on note cards); and don't repeat out loud words that are on the slide. Not only is reciting slides a variation of the teleprompter problem—"Oh, no, she's reading to us, too!"—but information is interesting only once, and hearing and seeing the same words feels repetitive. That advice may seem universal by now, but go into any company and you'll see presenters violating it every day.
Many of the best TED speakers don't use slides at all, and many talks don't require them. If you have photographs or illustrations that make the topic come alive, then yes, show them. If not, consider doing without, at least for some parts of the presentation. And if you're going to use slides, it's worth exploring alternatives to PowerPoint. For instance, TED has invested in the company Prezi, which makes presentation software that offers a camera's-eye view of a two-dimensional landscape. Instead of a flat sequence of images, you can move around the landscape and zoom in to it if need be. Used properly, such techniques can dramatically boost the visual punch of a talk and enhance its meaning.
Artists, architects, photographers, and designers have the best opportunity to use visuals. Slides can help frame and pace a talk and help speakers avoid getting lost in jargon or overly intellectual language. (Art can be hard to talk about—better to experience it visually.) I've seen great presentations in which the artist or designer put slides on an automatic timer so that the image changed every 15 seconds. I've also seen presenters give a talk accompanied by video, speaking along to it. That can help sustain momentum. The industrial designer Ross Lovegrove's highly visual TED Talk , for instance, used this technique to bring the audience along on a remarkable creative journey .
Another approach creative types might consider is to build silence into their talks, and just let the work speak for itself. The kinetic sculptor Reuben Margolin used that approach to powerful effect. The idea is not to think "I'm giving a talk." Instead, think "I want to give this audience a powerful experience of my work." The single worst thing artists and architects can do is to retreat into abstract or conceptual language.
Video has obvious uses for many speakers. In a TED Talk about the intelligence of crows, for instance, the scientist showed a clip of a crow bending a hook to fish a piece of food out of a tube—essentially creating a tool. It illustrated his point far better than anything he could have said.
Used well, video can be very effective, but there are common mistakes that should be avoided. A clip needs to be short—if it's more than 60 seconds, you risk losing people. Don't use videos—particularly corporate ones—that sound self-promotional or like infomercials; people are conditioned to tune those out. Anything with a soundtrack can be dangerously off-putting. And whatever you do, don't show a clip of yourself being interviewed on, say, CNN. I've seen speakers do this, and it's a really bad idea—no one wants to go along with you on your ego trip. The people in your audience are already listening to you live; why would they want to simultaneously watch your talking-head clip on a screen?
Putting It Together
We start helping speakers prepare their talks six months (or more) in advance so that they'll have plenty of time to practice. We want people's talks to be in final form at least a month before the event. The more practice they can do in the final weeks, the better off they'll be. Ideally, they'll practice the talk on their own and in front of an audience.
The tricky part about rehearsing a presentation in front of other people is that they will feel obligated to offer feedback and constructive criticism. Often the feedback from different people will vary or directly conflict. This can be confusing or even paralyzing, which is why it's important to be choosy about the people you use as a test audience, and whom you invite to offer feedback. In general, the more experience a person has as a presenter, the better the criticism he or she can offer.
I learned many of these lessons myself in 2011. My colleague Bruno Giussani, who curates our TEDGlobal event, pointed out that although I'd worked at TED for nine years, served as the emcee at our conferences, and introduced many of the speakers, I'd never actually given a TED Talk myself. So he invited me to give one, and I accepted.
It was more stressful than I'd expected. Even though I spend time helping others frame their stories, framing my own in a way that felt compelling was difficult. I decided to memorize my presentation, which was about how web video powers global innovation, and that was really hard: Even though I was putting in a lot of hours, and getting sound advice from my colleagues, I definitely hit a point where I didn't quite have it down and began to doubt I ever would. I really thought I might bomb. I was nervous right up until the moment I took the stage. But it ended up going fine. It's definitely not one of the all-time great TED Talks, but it got a positive reaction—and I survived the stress of going through it.
10 Ways to Ruin a Presentation
As hard as it may be to give a great talk, it's really easy to blow it. Here are some common mistakes that TED advises its speakers to avoid.
Take a really long time to explain what your talk is about.
Speak slowly and dramatically. Why talk when you can orate?
Make sure you subtly let everyone know how important you are.
Refer to your book repeatedly. Even better, quote yourself from it.
Cram your slides with numerous text bullet points and multiple fonts.
Use lots of unexplained technical jargon to make yourself sound smart.
Speak at great length about the history of your organization and its glorious achievements.
Don't bother rehearsing to check how long your talk is running.
Sound as if you're reciting your talk from memory.
Never, ever make eye contact with anyone in the audience.
Ultimately I learned firsthand what our speakers have been discovering for three decades: Presentations rise or fall on the quality of the idea, the narrative, and the passion of the speaker. It's about substance, not speaking style or multimedia pyrotechnics. It's fairly easy to "coach out" the problems in a talk, but there's no way to "coach in" the basic story—the presenter has to have the raw material. If you have something to say, you can build a great talk. But if the central theme isn't there, you're better off not speaking. Decline the invitation. Go back to work, and wait until you have a compelling idea that's really worth sharing.
The single most important thing to remember is that there is no one good way to do a talk . The most memorable talks offer something fresh, something no one has seen before. The worst ones are those that feel formulaic. So do not on any account try to emulate every piece of advice I've offered here. Take the bulk of it on board, sure. But make the talk your own. You know what's distinctive about you and your idea. Play to your strengths and give a talk that is truly authentic to you.
CA Chris Anderson is the curator of TED.
Partner Center

Services by software
PowerPoint presentation >
Remarkable Powerpoint presentations

Keynote presentation >
Presentations in software Keynote

Google Slides presentation >
Professional Google slides presentation
ALL SERVICES
Pitch deck design
Google slides redesign
Investor deck design
Marketing Presentation
Sales Presentation
Keynote redesign
PowerPoint redesign
Prezi presentation
Executive Presentation
Corporate presentation
Pitch deck redesign
Thesis presentation
Investor Presentation
Presentation For Event
Branded email designs that convert
Corporate Overview Presentation
My availability status:
Currently accepting work
Start a project

4 Main Differences Between Good and Bad Presentation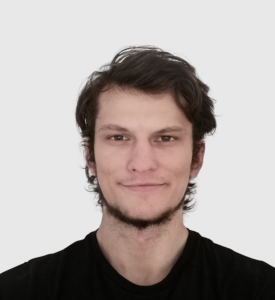 Written by Tom Caklos
Presentation designer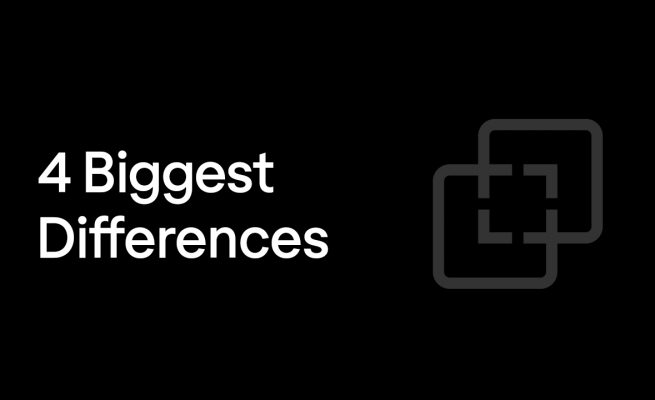 If you are reading this, there's a chance that you are trying to nail your presentation.
As a presentation designer , I feel like I can give you a few interesting tips, that will dramatically improve your presentation.
No matter if it's a presentation for an event, employees, or a school project. You can apply these literally in any industry.
Let's kick off with the first point:
1. The amount of copy on each slide
When it comes to making a good presentation, it's very important that you limit your copy on each slide.
Nobody wants to read a long essay on every single slide. It is simply boring.
Try to limit the amount of copy you have on each slide. For example, instead of writing a whole paragraph, you could probably put it in a few short bullet points.
As Seth Godin (marketing expert) once said: "no more than 6 words per slide!". Of course, that's a bit extreme and it takes a lot of storytelling skills in order to do that.
But if you can, try to limit the usage of the words on every slide and you will improve your presentation drastically!
2. Visuals & design
Now, since I am working as a professional presentation designer – it could sound like I am trying to sell you something.
But the reality is that humans are more likely to remember visuals than texts. We also respond better to visual-rich slides, so why not improve your design? The beautifully designed presentation also gives the vibes that you really care about your audience.
However, there is a one downside when it comes to design. It is very time-consuming. For ex. it takes me around 45 minutes to design every single slide.
So usually it takes me around 30 hours to design a presentation that is 45 slides long. It's very time-consuming and exhausting process if you have to do it all by yourself ( if you need help, feel free to contact me ).
3. Easy-to-follow structure
Another difference is very easy-to-understand structure.
You need to align your slides with the storytelling – so your audience gets the message that you are trying to convey.
It's very bad practice to jump from one topic to another when presenting, so that might confuse your audience.
4. Storytelling
Good storytelling can make the difference if you close a new client or no. It is a difference between getting new investors or continuing to struggle.
If you are presenting your deck only by reading from your slides – that could put many people off. It shows that you are not prepared.
That's why you need to be able to basically talk to the audience as you would to your friends in a bar.
Making a connection with an audience is the hardest thing – but with good storytelling, this could be the easiest part of your presentation.
So these are only a few differences between good and bad presentation – but the most important ones.
If you are making your presentation in Powerpoint , Keynote or Google slides – feel free to reach out to me and I will be more than happy to give you some feedback & critique!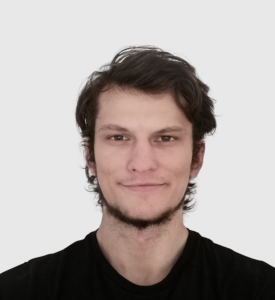 Thanks for reading my article! When I write, I always try to bring as much value as I can. If you're having any questions, or if you need any help, feel free to reach out to me!
Did you learn something new? Share it with your network!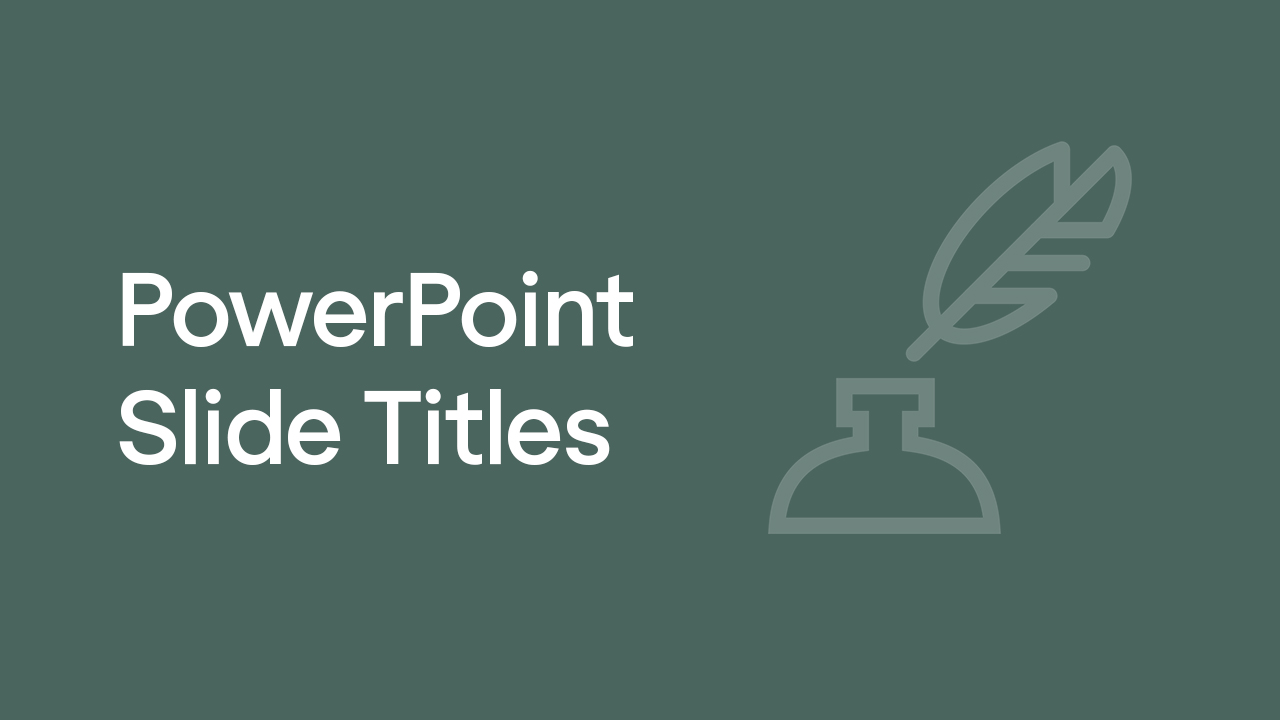 Creating Titles for Your PowerPoint Slides: Tips & Tricks
6 Design Tips for Creating Remarkable PowerPoint Presentations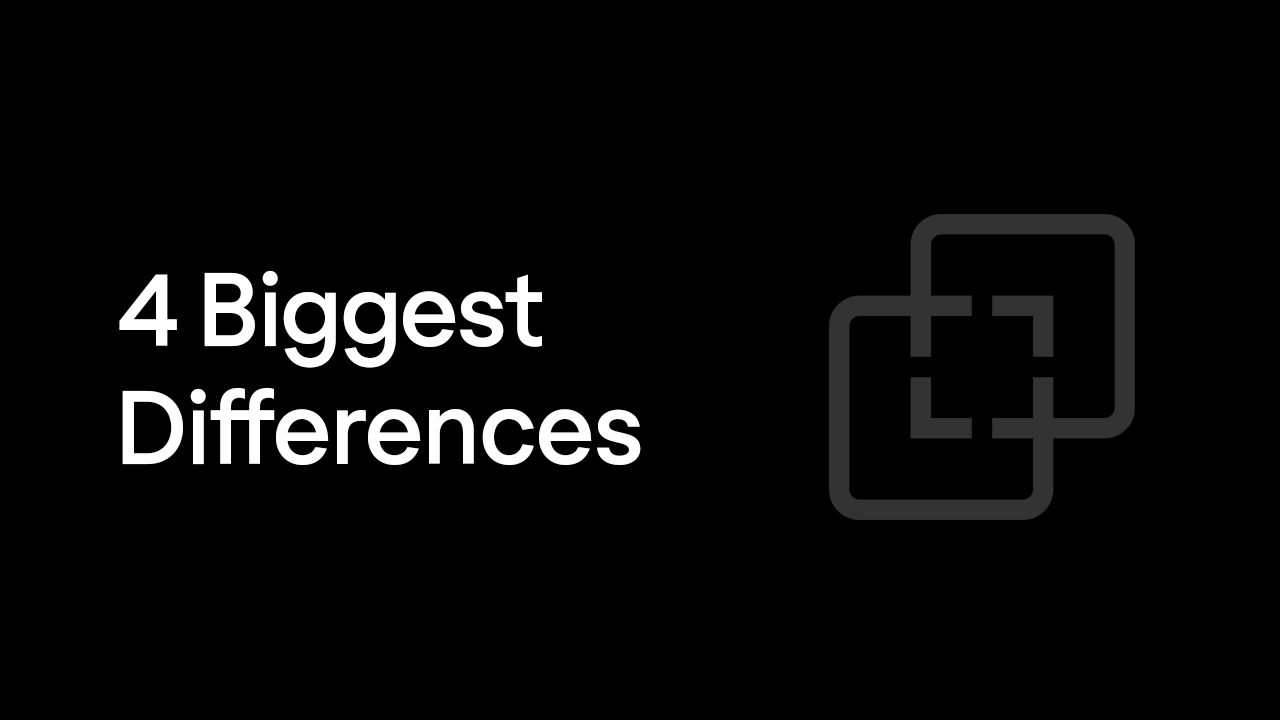 Let's get to work!
Oravicka 423 027 12 Vitanova Slovakia
[email protected] +421 903 958 162 Linked In

@Tom The Designer 2021
7 Indicators of Good and Bad Social Skills
These skills are emerging and influenced by the social environment we have grown in; They are transformed over time and acquired according to our relationships, interactions with the World.
Good and bad social skills can be discerned by how we engage in a conversation or environment, how we manage stress, and communicate about our feelings and needs.
Please enable JavaScript
Top 7 Benefits of having Strong Social Skills as an Adult
The 7 INDICATORS OF GOOD AND BAD SOCIAL SKILLS
7 indicators of good social skills.
Compassion  is the feeling that can be described as an understanding or care of another person's emotional state. It often combines with a desire to relieve or lessen the suffering of another being and show extraordinary kindness to those who suffer.
Positive thinking  is a perspective of adjusting our mindset to see situations often problematics as opportunities to grown and new ways to do, resolve, and learn from them. Tony Robbins understands  Positive Thinking  as an emotional and mental attitude that focuses on the good and expects results that will benefit us. 
People who use reflective practice as a way of personal development can acquire benefits by increasing self-awareness, which is a crucial component of emotional intelligence and develops a better understanding of others.
Self-Control is the power we have to decide if we will guide by externs acts or not. Unlike emotional intelligence, which is the ability to determine if we will engage in internal feelings.
8 THINGS YOU CAN DO TO ACE ANY JOB INTERVIEW
The happiness when receiving a call marking the job interview gives rise to endless anxiety. After all, it's only a few minutes to prove your worth, impress the recruiter and
TOP 7 Core Interpersonal Skills in Leadership
An easy guide to all 15 types of speech.
We keep learning that there are three types of speeches, informative speeches, persuasive speeches and special occasion speeches. However, I believe and know that there are many more such as debates, motivational speeches, forensic speeches, impromptu speeches, eulogy, and so on. Here's a growing list of over 13 types of speech and tips on how to deliver them.
7 Indicators of Bad Social Skills
A complainer is never satisfied or happy with anything; this attitude can annoy other people because of our lack of positive thinking and gratitude. Someone that complains a lot usually doesn't have many friends because of the lousy vibe exhalation.
Lack of Self-Affirmation is a flawed social skill because it may lead to ways of living or situations that are bad to us and socially unacceptable. 
We end up shouting with her when she arrives, making her and other colleagues avoid interaction with us.
Chopra, Deepak. The 10 Commandments of True Happiness.
Recent Posts

10 Presentation Skills That Every Great Presenter Must Have
It's no secret that effective presentations can help you get ahead in business. After all, what better way to show off your knowledge and expertise than by delivering a well-crafted presentation? The right presentation skills give you the ability to share your ideas with an audience convincingly and engagingly.
Unfortunately, not everyone is born a natural presenter. If you're not used to standing up in front of an audience, the prospect of doing so can be daunting. Fortunately, there are a few simple things you can do to improve your presentation skills.
In this article, we'll share some tips on how to do just that, allowing you to deliver an effective presentation.
Let's get right into it.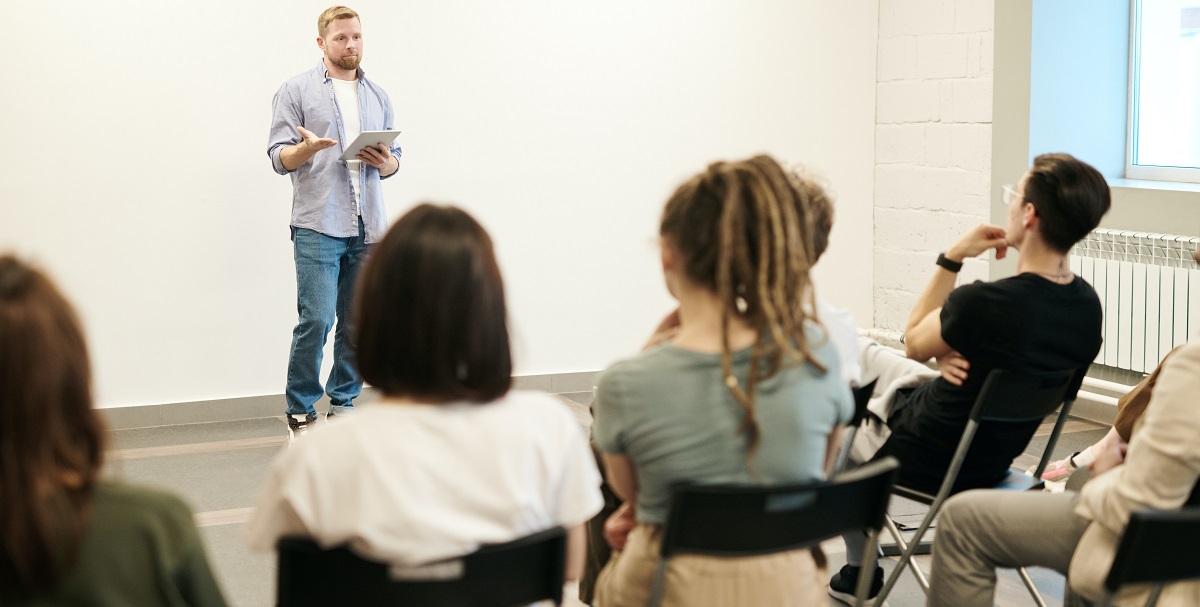 What are Presentation Skills?
Presentation skills are the abilities you need to deliver a clear and effective presentation. After all, a good presenter is someone who can communicate their ideas in a way that engages and motivates their audience.
There are many different aspects to presentation skills, from knowing how to structure your talk to using visuals effectively, to dealing with nerves.
Developing strong presentation skills will help you to communicate your ideas more effectively and make a positive impression on your audience.
Presentation skills are important because they can help you to communicate your ideas clearly and effectively. A good presentation can make a big impact on your audience and can help to persuade them of your point of view.
Presentation skills are also important in other areas of life, such as job interviews, sales pitches, and networking events. Being able to present your ideas clearly and concisely can give you a big advantage over others who are not as confident in their presentation skills.
Why Is it Important To Recognize Presentation Skills & Their Benefits?
One of the most important reasons to recognize presentation skills is because they are a valuable skill for any profession. Good presentation skills can help you in your career by making it easier to sell your ideas, get promoted, and be successful in business.
In addition, good presentation skills can also help you in your personal life by making it easier to give speeches, make presentations, and teach classes.
In addition, recognizing presentation skills can also help you improve your presentations. If you are not aware of the importance of presentation skills, you may not be using them to their full potential.
By taking the time to learn about presentation skills and how to use them effectively, you can make your presentations more effective and persuasive.
Here's a list of benefits that come with good presentation skills:
Increased confidence
The ability to think on your feet
Improved public speaking skills
Enhanced written communication skills
The ability to lead and motivate others
Enhanced problem-solving abilities
Improved negotiation skills
Stronger time management skills
Greater creativity
The opportunity to make a positive impact on others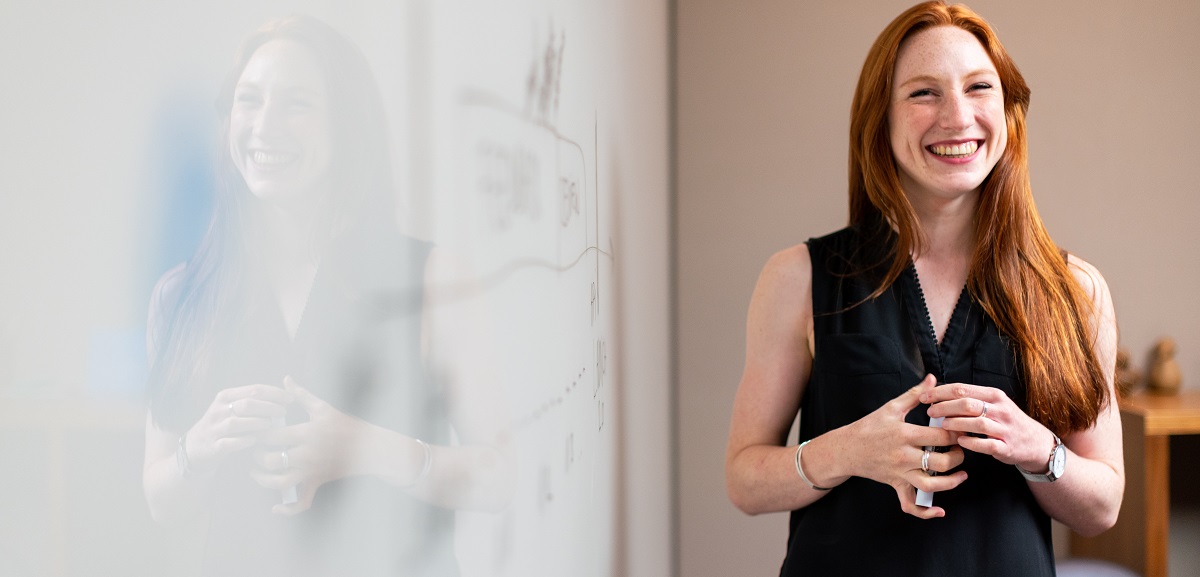 10 Examples of Presentation Skills
Let's now explore some practical examples of presentation skills that will help you ace your next big presentation.
A Clear And Confident Voice
One of the most important aspects of a great presentation is having a clear and confident voice. If you're mumbling or speaking too quietly, your audience is going to have a hard time understanding you.
On the other hand, if you're shouting or speaking too fast, they're going to get overwhelmed and tune out. So, it's important to find that happy medium where your voice is audible and easy to understand.
The Ability To Engage With Your Audience
Another key presentation skill is the ability to engage with your audience. This means making eye contact, using gestures, and speaking in a way that is relatable and easy to understand.
If you're just standing there reading off a slide, chances are your audience is going to get bored pretty quickly. But if you can find ways to keep them engaged, they'll be more likely to listen to what you have to say.
Good Eye Contact
One of the best ways to engage with your audience is through eye contact. When you make eye contact with someone, it shows that you're interested in what they have to say and that you're engaged in the conversation. It also helps to build trust and rapport.
So, if you can find ways to make eye contact with your audience members, it will go a long way in keeping them engaged.
Natural Gestures
Another great way to engage with your audience is through natural gestures. Using your hands and arms to gesture can help emphasize points and keep your audience engaged. Just be sure not to go overboard – too much gesturing can be distracting.
Positive Body Language
Your body language is also important when it comes to presentations. If you're slouching or looking down at your feet, it's going to show that you're not confident in what you're saying.
On the other hand, if you're standing up straight and making strong eye contact, it's going to give off a positive impression. So, be aware of your body language and try to project confidence through it.
The Use Of Visual Aids
Visual aids can be a great way to engage your audience and make your points more clear. Using slides, charts, and graphs can help illustrate your ideas and make them easier to understand. Similar to using gestures, just be sure not to overdo it – too many visuals can be overwhelming and confusing.
The Ability To Handle Questions
At some point during your presentation, you're likely going to get questions from your audience; how you handle those questions can make or break your presentation. If you're able to answer them confidently and without getting flustered, it'll show that you know your stuff.
But if you start to get tongue-tied or defensive, it's going to reflect poorly on you. So, be prepared for questions and try to stay calm when answering them.
An Organized Structure
Another important presentation skill is having a well-organized structure. This means having an introduction, main body, and conclusion to your presentation.
It also means using transitions between sections to help your audience follow along. If your presentation is all over the place, it's going to be hard for your audience to stay engaged and they'll quickly tune out.
The Use Of Storytelling
Storytelling is a great way to engage your audience and make your points more memorable. And while it might not seem like a traditional presentation skill, it can be extremely effective. So, if you can find ways to weave stories into your presentation, it'll go a long way in captivating your audience.
Last but not least, confidence is one of the most important presentation skills you can have. If you're not confident in what you're saying, it's going to show – and your audience is going to pick up on it.
So, even if you're not feeling 100% sure of yourself, try to project confidence. It'll make a big difference in how your audience perceives you and your message.
How To Identify & Master Presentation Skills
The good news is that presentation skills are not rocket science. Anyone can develop and master them with the right guidance.
Here's a 5-step process to help you identify and master presentation skills.
Determine The Purpose Of Your Presentation
Are you trying to inform, persuade, or entertain your audience? Knowing the purpose of your presentation will help you focus on the right content and delivery.
Know Your Audience
Who will be watching or listening to your presentation? What are their needs, wants, and concerns? The better you understand your audience, the more effectively you can address their needs.
Structure Your Content
Organize your thoughts into an introduction, body, and conclusion. The introduction should grab your audience's attention and set the stage for the rest of your presentation. The body should contain the meat of your argument, and the conclusion should drive home your main points.
Choose Your Delivery Method
Will you be using slides, props, or other visual aids? Will you be speaking extemporaneously or reading from a script? Choose a delivery method that best suits your content and audience.
Practice, Practice, Practice
The only way to become a master presenter is to practice, practice, practice! Experiment with different techniques and find what works best for you. Then keep practicing until it becomes second nature.
Also, consider that the right strengths test can help you understand your presentation skills better – both the strong ones and the ones to get better at. To this extent, the High5test.com strengths test is a great resource.
How To Improve Presentation Skills in The Workplace
The workplace is one of the most important places to hone your presentation skills. After all, in the business world, first impressions are key, and being able to deliver a polished and professional presentation can make all the difference in whether or not you're successful.
Here are a few tips to help you improve your presentation skills in the workplace:
Preparation Is Key
This may seem like a no-brainer, but it's worth repeating. When you're preparing for a presentation, take the time to do your research and gather all of the necessary information. This will help ensure that your presentation is well-organized and flows smoothly.
Be Aware Of Your Body Language
Your body language speaks volumes, so it's important to be aware of what you're communicating with your nonverbal cues. Make sure you're standing up straight, making eye contact, and using gestures appropriately. These small tweaks can make a big difference in how your audience perceives you.
One of the best ways to improve your presentation skills is simply to practice as much as you can. The more you present, the more comfortable you'll become and the better you'll be at thinking on your feet and handling questions from the audience.
Seek Feedback
After each presentation, take some time to reflect on what went well and what could be improved. If possible, seek feedback from your colleagues or boss. This will help you learn from your mistakes and continue to improve.
By following these tips, you can start to improve your presentation skills and make a positive impression in the workplace.
How To Highlight Presentation Skills In Resume & Job Interview
Another important skill that is often overlooked is the ability to highlight presentation skills in both a resume and a job interview. This can be the difference between getting the job and not.
When you are applying for a job, your resume is often the first thing that potential employers will look at. It is important to make sure that your resume includes any relevant presentation skills that you may have.
You can do this by including any experience you have in public speaking, leading presentations, or teaching courses. If you do not have any experience in these areas, consider listing any other relevant skills that could transfer over into presenting, such as customer service or sales experience.
In addition to your resume, it is also important to be able to highlight your presentation skills during a job interview. This is often done through behavioral interviewing, where you will be asked to describe specific examples of times when you have presented in the past. It is important to be prepared for this type of question and to have a few examples ready to go.
When you are highlighting your presentation skills, it is important to focus on any successes that you have had. This could be anything from getting positive feedback from an audience to successfully teaching a new course.
No matter what the specific example is, it is important to focus on how you were able to positively impact the situation. This will show potential employers that you can effectively present information and that you are someone they would want on their team.
Bonus Tip: How to Improve Presentation Skills in School As a Student
School students often have to present in front of their classmates and teachers. This can be a daunting experience, especially if you don't feel confident in your abilities. However, there are some things you can do to improve your presentation skills while you're still in school.
Join A Club Or Organization That Requires Presentations
This will force you to get up in front of people regularly and hone your skills. If no club or organization at your school requires presentations, start one!
Give speeches in front of the mirror.
Practicing in front of a mirror can help you identify any nervous habits you have (like fidgeting or pacing) and correct them before you have to give a real speech.
Use Note Cards Instead Of A Script
Reading from a script can make you sound robotic and unauthentic. Note cards will help you stay on track without sounding like you're reciting memorized lines.
Record Yourself Giving A Presentation
Then, watch the recording back to see how you can improve. This exercise can be painful, but it's one of the best ways to identify your weaknesses and work on them.
Find A Mentor
Ask a teacher or another adult you trust to give you feedback on your presentations. They can offer helpful tips and criticism that will help you improve.
By following these tips, you'll be well on your way to becoming a great presenter in no time!
Presentation Skills FAQs
What are the 7 presentation skills.
The 7 presentation skills are:
What are the 4 types of presentation skills?
The 4 types of presentation skills are:
Verbal communication
Visual aids
Non-verbal communication
Listening skills
What is the rule of presentation?
The rule of presentation is to always keep the audience in mind. This means knowing who your audience is, what they want to hear, and how to best deliver your message so that they will listen and be able to understand it.
Related Posts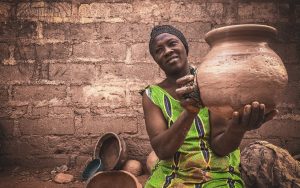 What Is Cultural Appropriation? Definition, Types & Examples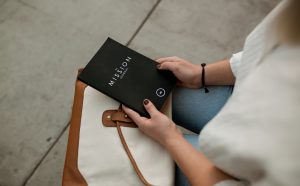 Personal Mission Statement: Definition, 35 Examples & How to Write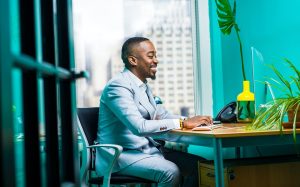 How To Develop Coping Skills for Depression, Stress & Anxiety
16 Firefighter Interview Questions and Answers & How To Prepare
10 Employability Skills That Employers Value The Most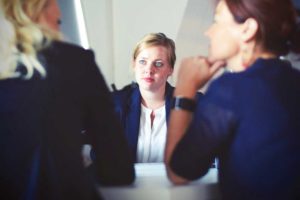 Aligning Core Values: 3 Steps to Achieve Job Satisfaction
Free Strengths Test
Methodology
Affiliate Program
Feature Request
For individuals
For organizations
For coaches
Full Strengths Report
Strengths Planner
Strengths Discovery Guide
Strengths Reference Sheets
Strengths Cards
Career Guides
Professional Skills
Job Interview Guides
Strengths in the Workplace
CliftonStrengths
Strengths Deployment Inventory
VIA Character Strengths
Comparisons
Copyright @ 2022 HIGH5TEST. All rights reserved. Terms & Conditions | Privacy Policy | Shipping Policy | Contact Info

The seven worst presentations of all time and why they went wrong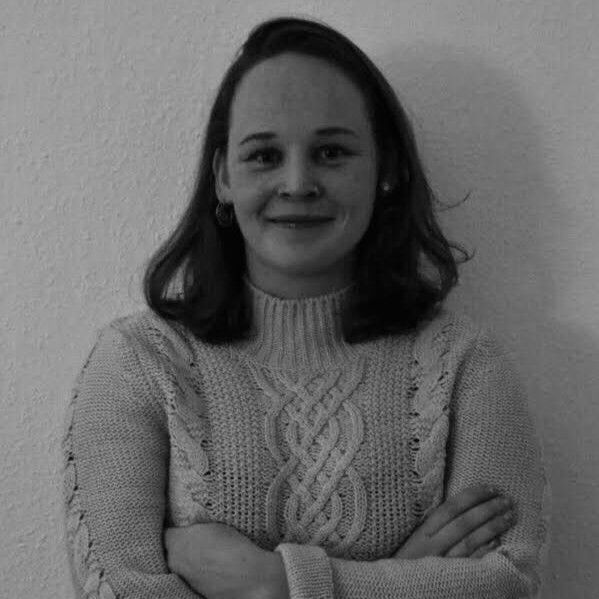 There is a multitude of advice out there telling you how to do an excellent presentation. Articles like this one are always telling us what techniques and advice can create a fantastic business pitch or inspiring speech. Public speaking can be daunting, but companies find good presentations essential and often, there is not much patience for unnecessary mistakes. After all, you don't want anything to distract the audience from your message.
However, sometimes the best way to know to do a good presentation is by looking at a bad one. Know what to do by knowing what not to do! We have collected some real life examples, in order to analyze and learn lessons of how to avoid the bad presentation trap. So, here is our list of the five worst presentations of all time – and why they went wrong.
1. Lung Cancer Surgery PowerPoint
Kshivets O. Lung Cancer Surgery from Oleg Kshivets
Most of us have had to sit through some bad PowerPoints during our lives. They can make or break a presentation. Denying the most basic rules of good one can be detrimental. This PowerPoint on Lung Cancer Surgery does just that, ignoring the fundamental guidelines for a successful presentation. Large blocks of text, overload of graphs, a plan and boring format: it has it all.
Charts are usually an excellent way to visualize a concept. They can captivate the audience and provide a visual aid, which is an key factor of great presentations. However, another core concept is simplicity. This PowerPoint takes the visual aids a step too far, overloading the presentation with mind numbing statistical graphs. Alternatively, they attempt to make it as complex as possible.
One slide even includes 100 charts on a single slide. Stuffing a slide full of information is never a good idea. But that they filled it with so many images side by side so the audience can't even grasp one singularly? That is definitely what clinches this presentation as one of the worst of all time.
The lesson from this presentation: Use visual aids sparingly and effectively!
2. dragon's den pitch by gayle blanchflower.
PowerPoints make a huge impact on the value of a presentation, but they are not the only factor. The skills of the speaker can also make a lasting impact, whether that is positive or negative. This episode of Dragon's Den introduces Gayle Blanchflower and her product of disposable outdoor furniture. Nobody wants to give a bad presentation, and the impact of one is only amplified when shown on television. Due to poor speaking skills and the public nature of the presentation, her pitch is one of the worst of all time.
One of the most important things to remember in any presentation is that you sell yourself as much as you sell your product, concept or proposal. However, Gayle seems to make no attempt to win over her listeners. She gives defensive and unprofessional answers that dismiss her role as a businessperson. We struggle to get a sense of her personality and passion. Ultimately, because they cannot connect with her, they cannot invest in her product.
People like the personal touch; this is why storytelling is a popular way of presenting. There is a thin line between confidence and arrogance. It seems that Gayle's desire not to be intimidated caused her to become defensive and closed off. Remember: you are not against your audience. Instead, work with them, engage and listen to what they have to say. After all, when you invest in the product, you invest in the person.
The lesson from this presentation: be personal and passionate about your product!
3. the call to learn by clifford stoll.
We all love a good TED Talk. They are inspiring, entertaining, engaging and usually full of an addictive energy from the speaker. But once again, The Call to Learn by Clifford Stoll takes a good thing too far. As he talks about his life as a scientist and passion of always learning something new, his energy on stage is certainly captivating. However, his style is also frantic and distracting, relaying a stream of consciousness that's hard to follow.
Rather than using a PowerPoint presentation, Stoll prefers to engage with props scattered around the stage. He even performs a live science experiment. Although this is an original and creative technique, by using slides, his audience might have had a better idea of what he is talking about exactly. His full throttle energy is almost wasted on the fact that he has no clear structure and no clear point. Perhaps it would have been better to channel such energy through a more defined format by collecting his ideas and placing them beneath comprehensible headings.
One of the top tips for a great presentation is to focus on the needs of the audience. However, Stoll's talk is more about his own wacky personality than the content of the presentation. You should be speaking for your audience, not for yourself. By lacking focus, it comes across as quite a self-indulgent talk about his own thoughts and ideas, but without passing on anything useful. The result is that the audience is left slightly baffled by the bizarre experience. His original methods might be great for entertainment, but not for a good presentation.
The lesson from this presentation: Have energy but also have structure!
4. us wireless data market powerpoint.
If there is anything worse than fitting 100 graphs onto one slide, it is fitting hundreds of words onto one slide. Once again, this PowerPoint on US Wireless Data Market fails terribly through an attempt to stuff too much information onto one page. The worst thing is that the overload of text is on the very first slide. Impressions are made within the first minute of a presentation. Without even an introduction or some friendly bullet points to ease you in, you can bet this first impression is not a good one.
Most presentation advice states that you should use no less than size 18 text. In general, the bigger the font, the better. With a whole page full of font size 10 text, this block of text is unengaging and even intimidating. There are only two results from the slide. The audience will attempt to read it and be unable, through sight or boredom. Or, the audience will read the text and the speaker will have nothing to say.
A PowerPoint should only be a guideline for the listeners. It should summarize ideas in visual, engaging ways that simplify the more complex meanings of the speaker. The presentation improves from this point, with graphs and charts that are colorful and simple enough to engage the audience. However, such a bad start is detrimental to a presentation, making this PowerPoint one of the worst of all time.
The lesson from this presentation: Use larger and more concise text to engage the audience!
5. sony presentation for ps4.
https://www.youtube.com/watch?v=Dkf6JsNxFkQ
This is one of the more controversial choices for the worst presentation. Although it isn't terrible, many people criticized the unnecessarily long length and tedious content of the 2013 Introduction of the PS4. It starts hopeful, with an engaging video that immerses the audience in the product through screens covering the whole room. However, the energy and act of captivating the audience does not extend to its speakers.
When you compare to other technology presentations such as Steve Job's Introduction of the iPhone in 2007, you can see the huge difference in presentation standard. His presentation is much simpler, much shorter and much more impacting. Jobs makes the most of simplicity, clearly explaining the product and answering the unspoken questions of the audience.
In contrast, the Sony presentation depends upon using vague language and single words like "quick," "curious" and "connected," which flash on screen meaninglessly at the beginning. The result is a two-hour long presentation, sometimes impressive but never explaining the product practically. Clever visual features and technological displays can only take you so far; the content is core.
This gamer website article summarizes the flaws of this presentation well: "it leaves gamers with questions, few answers." Ultimately, the presentation leaves the audience with questions, unanswered even by a two-hours of talking, making it one of the worst of all time.
Lessons from this presentation: Don't get carried away by visuals, focus on content first!
6. business pitch in the apprentice by lauren riley.
You know your pitch has gone poorly when your boss describes it as "dull, dull, dull." Those are exactly the words of Alan Sugar in Series 10, Episode 7 of The Apprentice, in which contestant Lauren Riley gives one of the worst presentations of all time. Not only Dragon's Den stars snap under television pressure. Giving a pitch for a soft drink campaign in New York, the presentation skills of Riley and her team fell to pieces.
From the beginning, the speaker was unprepared and stuttering. With the first 40 seconds as the most important part of any presentation, this stumbling start let her down. This bad presentation highlights the importance of confidence in a presentation – in both the product and yourself. The team's lack of enthusiasm for their poorly designed soft drink shone through in Riley's monotone voice. Without the vocal melody that comes with energy and passion, the audience didn't believe in the product or the people selling it.
Riley was also criticised for her lack of eye contact, which is a small but vital part of a presentation. Psychologists agree that at least 60% of our communication is non-verbal. This means body language says more about us than our words do. Regular eye contact reassures the audience, it helps them stay connected with the speaker and pay attention to what they are saying. It is important in any presentation to use gestures and the space of the room to your advantage. Walk the space and embrace your body language; that's the key detail missing in this example, which ultimately resulted in a terrible presentation.
The lesson from this presentation: Use engaging body language to be inviting and exciting!
7. us military powerpoint presentation.
It's not only business people and TED speakers who give terrible presentations; the US government is even guilty of it too. This US Military PowerPoint has faced online criticism for its terrible use of visuals. Ranging from overly simplified statistics to extremely complicated diagrams, the information is lost within a jumble of useless diagrams.
Visuals should be both engaging and informative, used as support for a larger point. Instead, this presentation uses them as a colorful distraction, with so many connecting lines; it is impossible to know the exact core meaning. Although some concepts may be too complex for bullet points, it is still necessary to simplify or divide the idea over multiple slides to aid the audience's understanding.
Tiny fonts and unclear highlighted sections are similarly detrimental to a good PowerPoint. Text should summarize a concept and prompt further thoughts and discussions. Rather than aggressively telling the audience something, use bullet points minimally in a way that trigger a response from your listeners. This presentation, through its over-analysis and non-captivating style, does the opposite by displaying solid and impenetrable blocks of information.
Lessons from this presentation: Produce thought-provoking slides open for discussion!
Do not join this list!
Finally, use these examples to ensure you stay off your own list of bad presentations. Many small details can quickly transform any presentation into a terrible one. Remembering them all may seem overwhelming at first, but once you learn the ground rules for a bad presentation, they are easy to avoid. Then, along with knowing the basic rules for a good presentation, all you need to focus on is your pitching style and confidence.
If you need even more advice, videos like this one demonstrate the perfect example of a bad presentation. It raises awareness of the speaking pitfalls and unprofessional flaws to avoid. So, learn from it and these five worst presentations of all time; follow the lessons and ensure that every presentation you make is a great one!
Create professional presentations online
Other people also read
Infographic: 7 surefire tips to overcome presentation anxiety.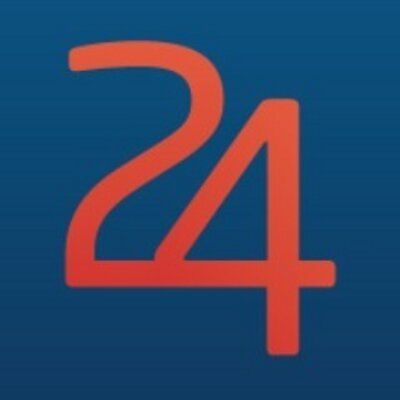 How to Communicate Non-Verbally During Presentations
6 presentation styles of famous presenters.
Home Blog Education Presentation Skills 101: A Guide to Presentation Success
Presentation Skills 101: A Guide to Presentation Success
Getting the perfect presentation design is just a step toward a successful presentation. For the experienced user, building presentation skills is the answer to elevating the power of your message and showing expertise on any subject. Still, one can ask: is it the same set of skills, or are they dependable on the type of presentation?
In this article, we will introduce the different types of presentations accompanied by the skillset required to master them. The purpose, as always, is to retain the audience's interest for a long-lasting and convincing message.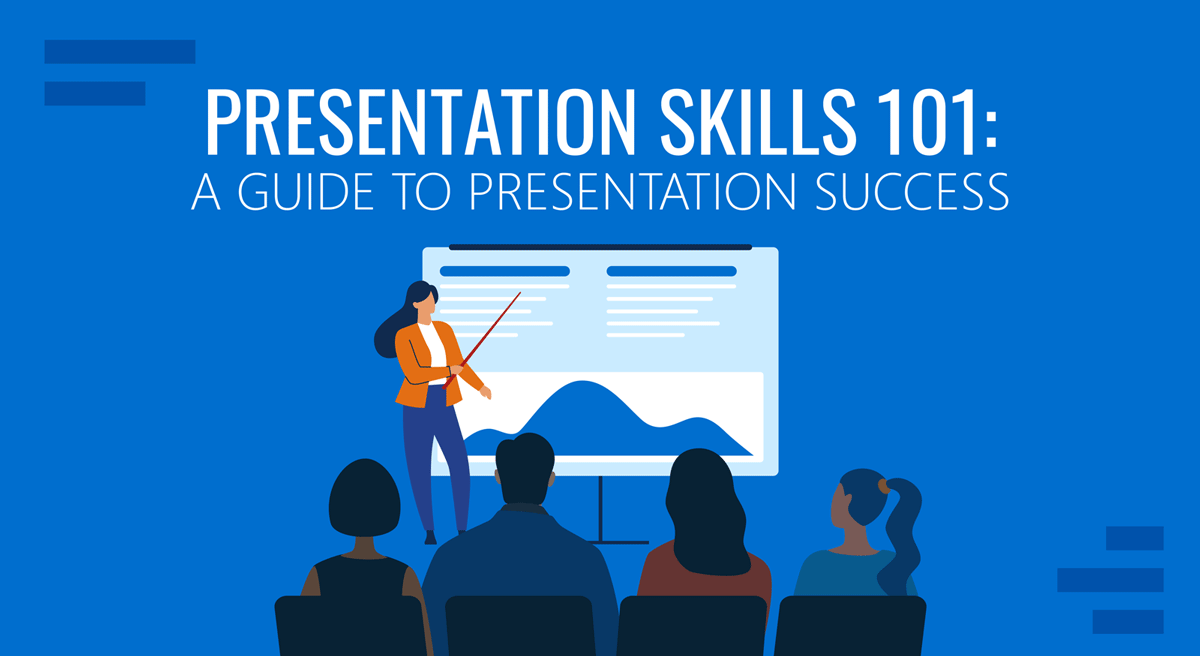 Table of Contents
The importance of Presentation Skills
Persuasive presentations, instructional presentations, informative presentations, inspirational presentations, basic presentation skills, recommendations to improve your presentation skills, closing statement.
Effective communication is the answer to reaching business and academic goals. The scenarios in which we can be required to deliver a presentation are as diverse as one can imagine. Still, some core concepts apply to all presentations.
We define presentation skills as a compendium of soft skills that directly affect your presentation performance. These are not qualities acquired by birth but skills you ought to train and master to delve into professional environments.
You may ask: is it really that evident when a presenter is not prepared? Here are some common signs people can experience during presentations:
Evasive body language: Not making eye contact with the audience, arms closed tightly to the body, hands in pockets all the time.
Lack of interest in the presenter's voice: dull tone, not putting an effort to articulate the topics.
Doubting when asked to answer a question
Irksome mood
The list can go on about common presenter mistakes , and most certainly, it will affect the performance of any presented data if the lack of interest by the presenter is blatantly obvious. Another element to consider is anxiety, and according to research by the National Institute of Mental Health, 73% of the population in the USA is affected by glossophobia , which is the fear of public speaking, judgment, or negative evaluation by other people.
Therefore, presentation skills training is essential for any business professional who wants to achieve effective communication . It will remove the anxiety from presentation performance and help users effectively deliver their message and connect with the audience.
Archetypes of presentations
Persuasive presentations aim to convince the audience – often in short periods – to acquire a product or service, adhere to a cause, or invest in a company. For business entrepreneurs or politicians, persuasive presentations are their tool for the trade.
Unless you aim to be perceived as an imposter, a proper persuasive presentation has the elements of facts, empathy, and logic, balanced under a well-crafted narrative. The central pillar of these presentations is to identify the single factor that gathered your audience: it could be a market need, a social cause, or a revolutionary concept for today's society. It has to be something with enough power to gather critiques – both good and bad.
That single factor has to be backed up by facts. Research that builds your hypothesis on how to solve that problem. A deep understanding of the target audience's needs , concerns, and social position regarding the solution your means can offer. When those elements are in place, building a pitch becomes an easy task.
Graphics can help you introduce information in a compelling format, lowering the need for lengthy presentations. Good presentation skills for persuasive presentations go by the hand of filtering relevant data and creating the visual cues that resonate with what your audience demands.
One powerful example of persuasive presentations is the technique known as the elevator pitch. You must introduce your idea or product convincingly to the audience in a timeframe between 30 seconds and less than 2 minutes. You have to expose:
What do you do
What's the problem to solve
Why is your solution different from others
Why should the audience care about your expertise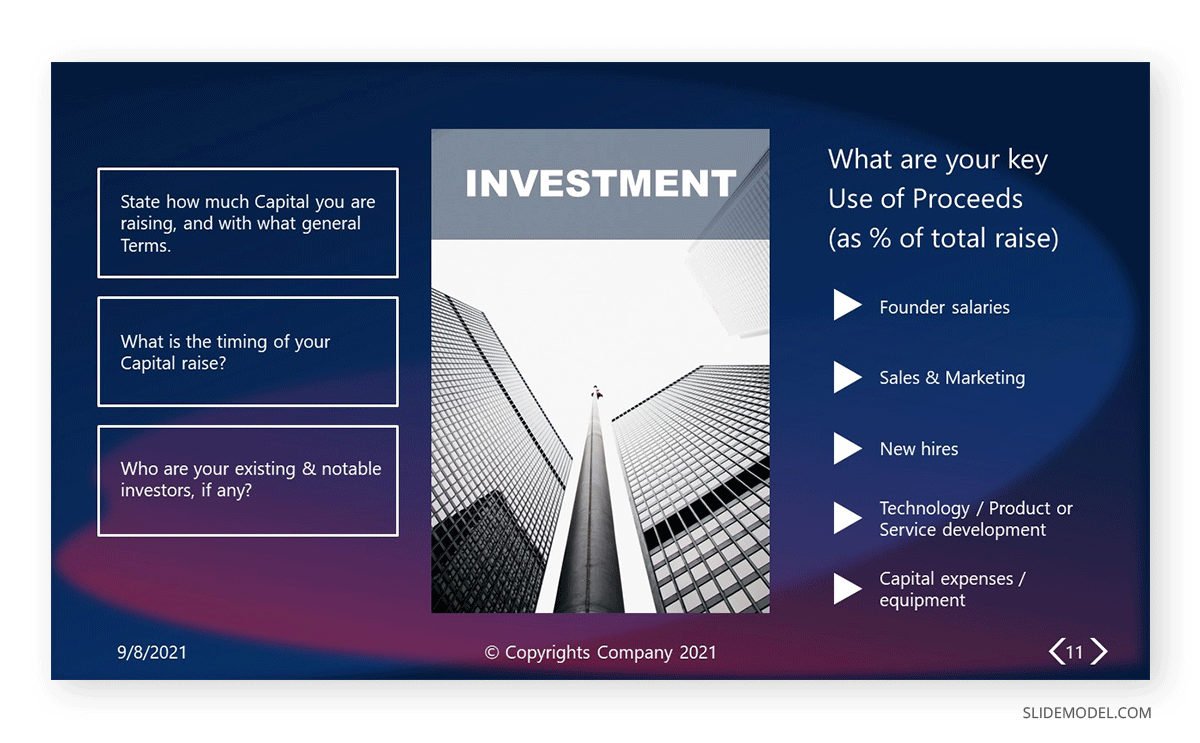 For that very purpose, using engaging graphics with contrasting colors elevate the potential power of your message. It speaks professionalism, care for details, and out-of-the-box thinking. Knowing how to end a presentation is also critical, as your CTAs should be placed with care.
Therefore, let's resume the requirements of persuasive presentations in terms of good presentation skills:
Identifying problems and needs
Elaborating "the hook" (the element that grabs the audience's attention)
Knowing how to "tie" your audience (introducing a piece of information related to the hook that causes an emotional impact)
Broad knowledge of body language and hand gestures to quickly convey your message
Being prepared to argue a defense of your point of view
Handling rejection
Having a proactive attitude to convert opportunities into new projects
Using humor, surprise, or personal anecdotes as elements to sympathize with the audience
Having confidence
Be able to summarize facts and information in visually appealing ways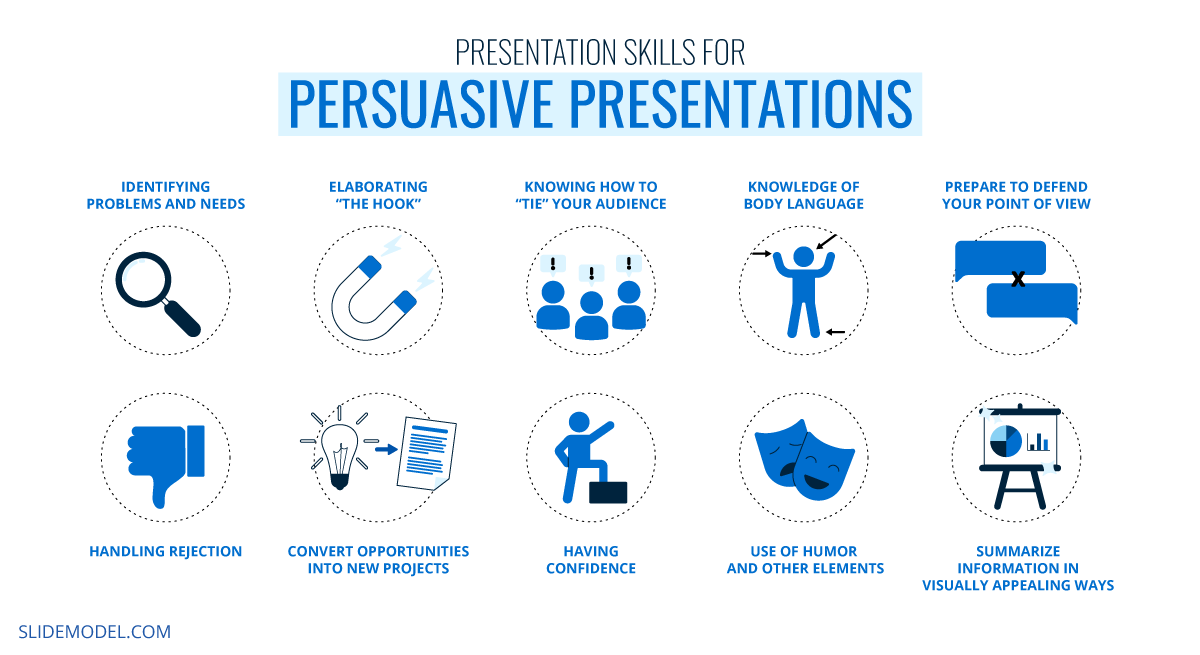 You can learn more about persuasive presentation techniques by clicking here .
In the case of instructional presentations, we ought to differentiate two distinctive types:
Lecture Presentations : Presentations being held at universities or any other educative institution. Those presentations cover, topic by topic, the contents of a syllabus and are created by the team of teachers in charge of the course.
Training Presentations : These presentations take place during in-company training sessions and usually comprise a good amount of content that is resumed into easy-to-take solutions. They are aimed to coach employees over certain topics relevant to their work performance. The 70-20-10 Model is frequently used to address these training situations.
Lecture presentations appeal to the gradual introduction of complex concepts, following a structure set in the course's syllabus. These presentations often have a similar aesthetic as a group of professors or researchers created to share their knowledge about a topic. Personal experience does tell that course presentations often rely on factual data, adequately documented, and on the theoretical side.
An example of a presentation that lies under this concept is a Syllabus Presentation, used by the teaching team to introduce the subject to new students, evaluation methods, concepts to be learned, and expectations to pass the course.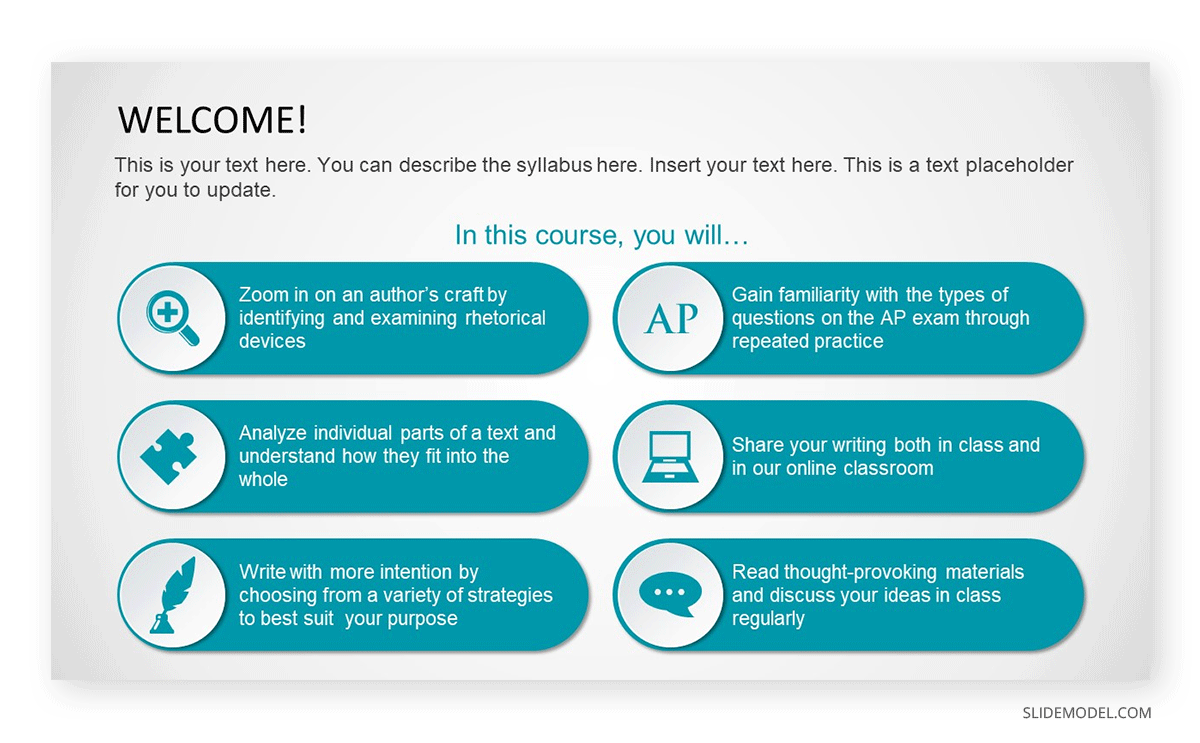 On the other hand, training presentations are slide decks designed to meet an organization's specific needs in the formal education of their personnel. Commonly known as "continuous education," plenty of companies invest resources in coaching their employees to achieve higher performance results. These presentations have the trademark of being concise since their idea is to introduce the concepts that shall be applied in practice sessions.
Ideally, the training presentations are introduced with little text and easy-to-recognize visual cues. Since the idea is to summarize as much as possible, these are visually appealing for the audience. They must be dynamic enough to allow the presenter to convey the message.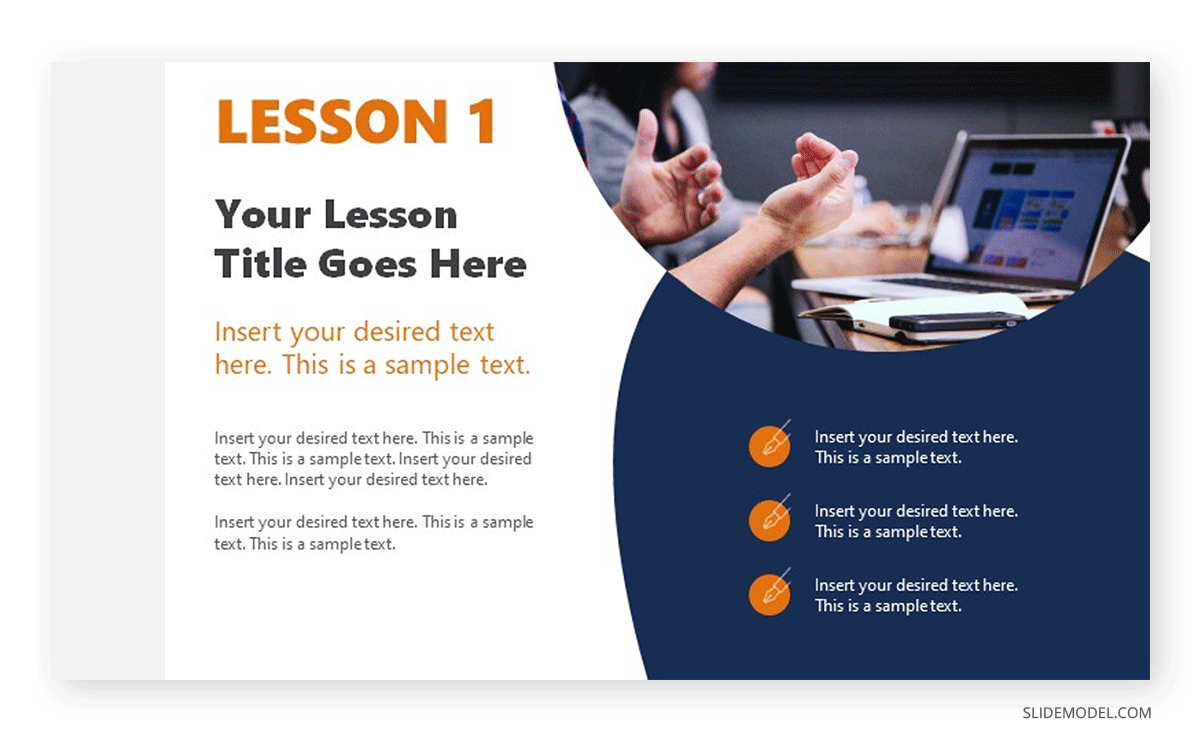 Those key takeaways remind employees when they revisit their learning resources and allow them to ruminate on questions that fellow workers raise.
To sum up this point, building presentation skills for instructional presentations require:
Ability to put complex concepts into simpler words
Patience and a constant learning mindset
Voice training to deliver lengthy speeches without being too dense
Ability to summarize points and note the key takeaways
Empathizing with the audience to understand their challenges in the learning process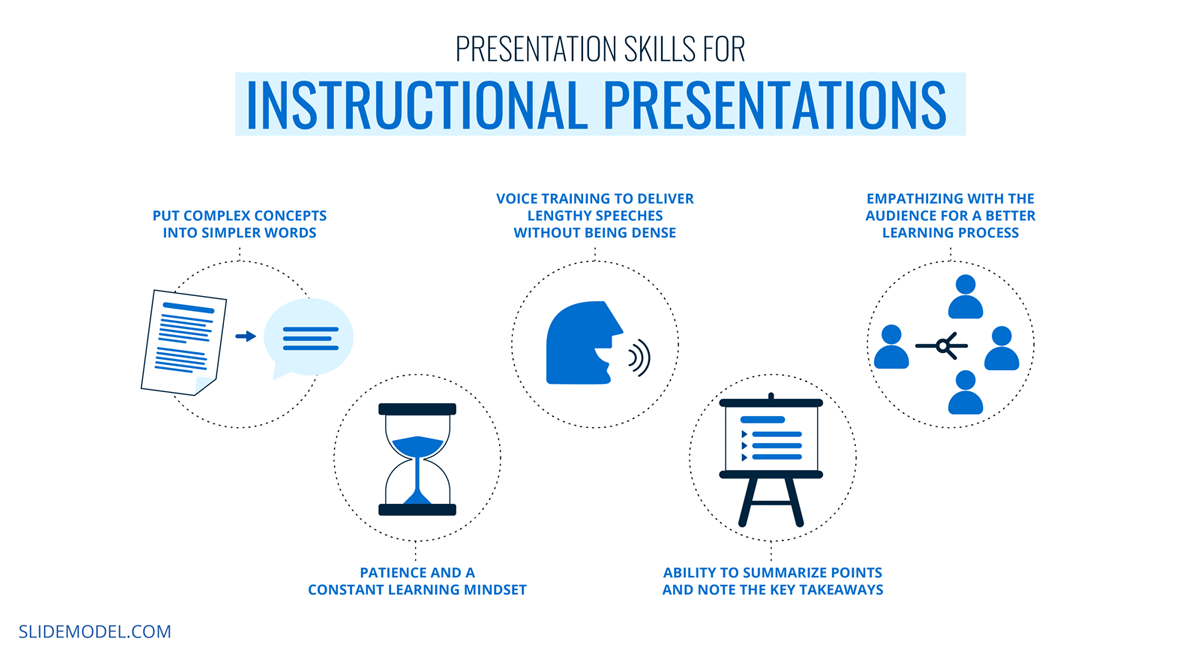 The informative presentations take place in business situations, such as when to present project reports from different departments to the management. Another potential usage of these presentations is in SCRUM or other Agile methodologies, when a sprint is completed, to discuss the advance of the project with the Product Owner.
As they are presentations heavily dependent on data insights, it's common to see the usage of infographics and charts to express usually dense data in simpler terms and easy to remember.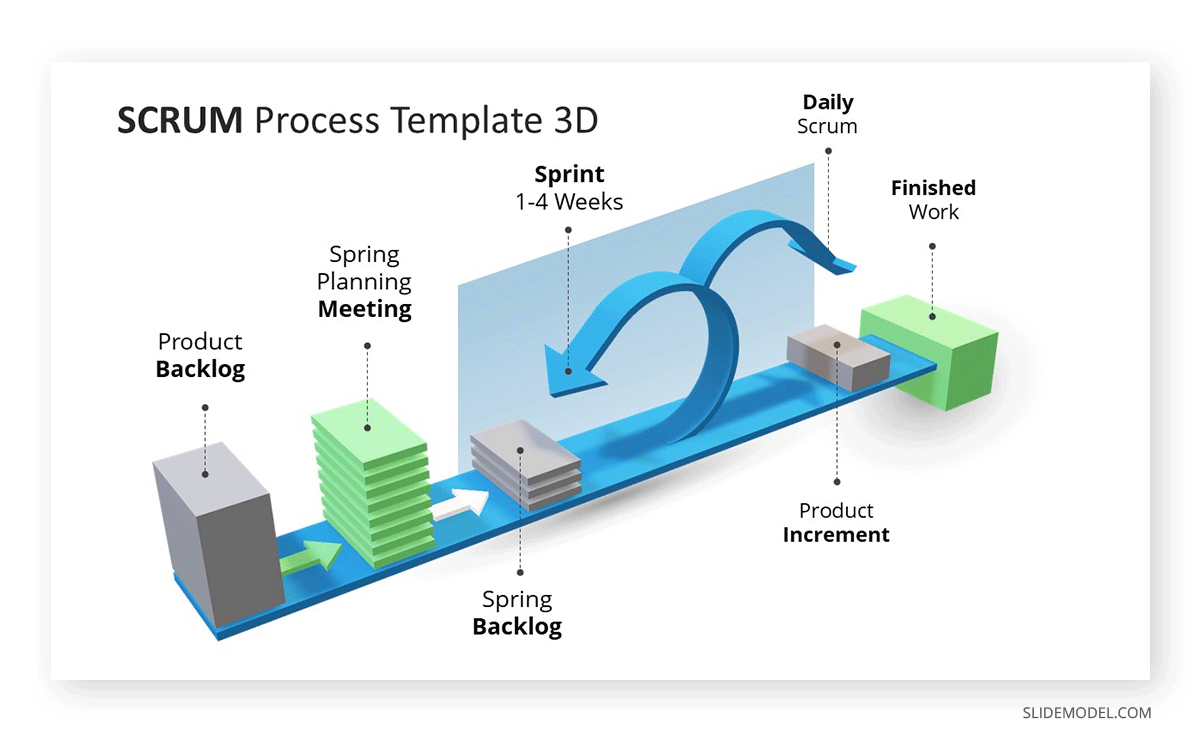 Informative presentations don't just fall into the business category. Ph.D. Dissertation and Thesis presentations are topics that belong to the informative presentations category as they condense countless research hours into manageable reports for the academic jury.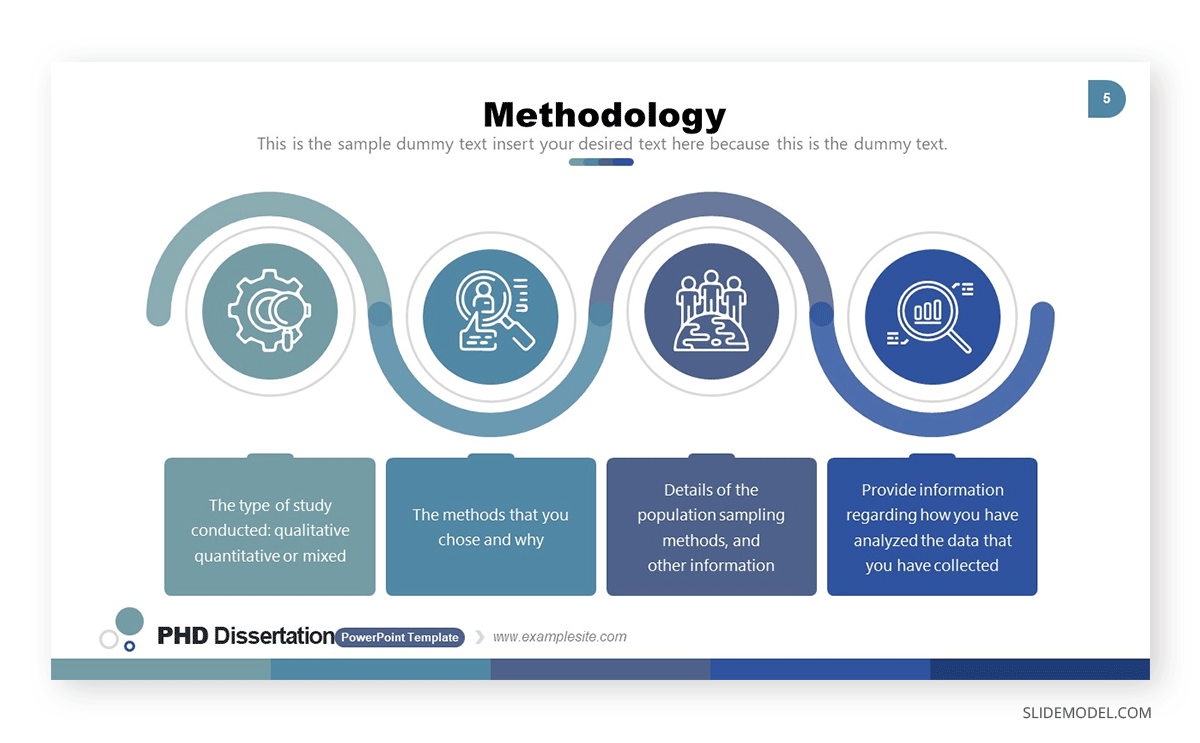 Since these informational presentations can be perceived as lengthy and data-filled, it is important to learn the following professional presentation skills:
Attention to detail
Be able to explain complex information in simpler terms
Creative thinking
Powerful diction
Working on pauses and transitions
Pacing the presentation, so not too much information is divulged per slide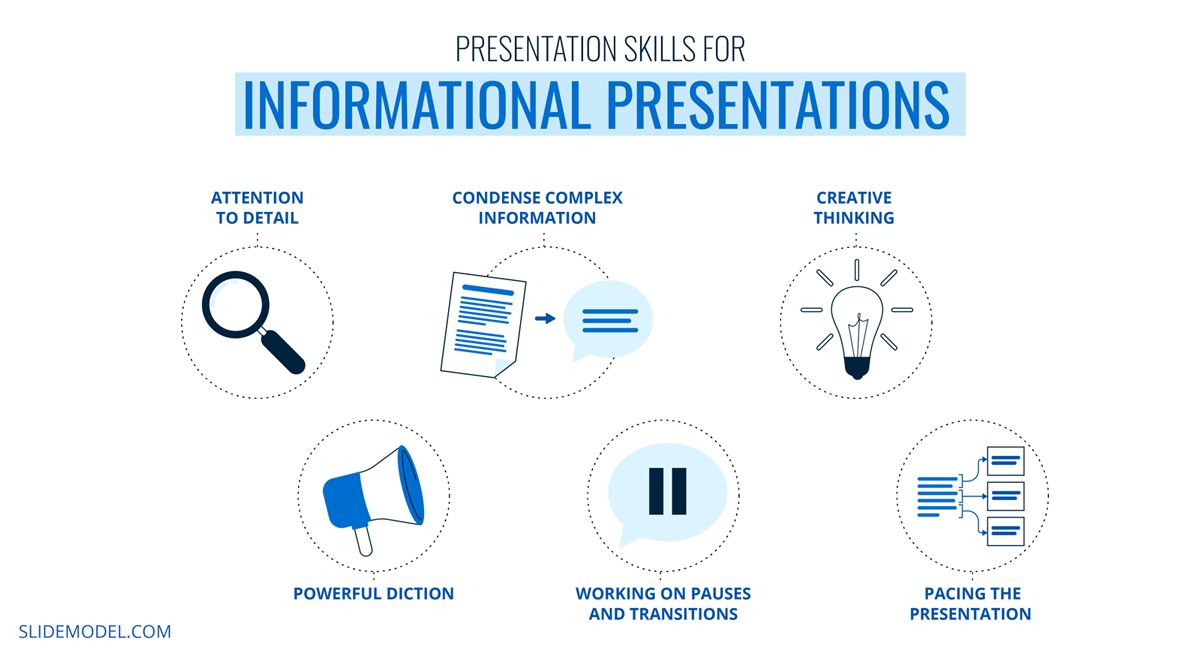 The leading inspirational platform, TEDx, comes to mind when talking about inspirational presentations. This presentation format has the peculiarity of maximizing the engagement with the audience to divulge a message, and due to that, it has specific requirements any presenter must meet.
This presentation format usually involves a speaker on a stage, either sitting or better standing, in which the presenter engages with the audience with a storytelling format about a life experience, a job done that provided a remarkable improvement for society, etc.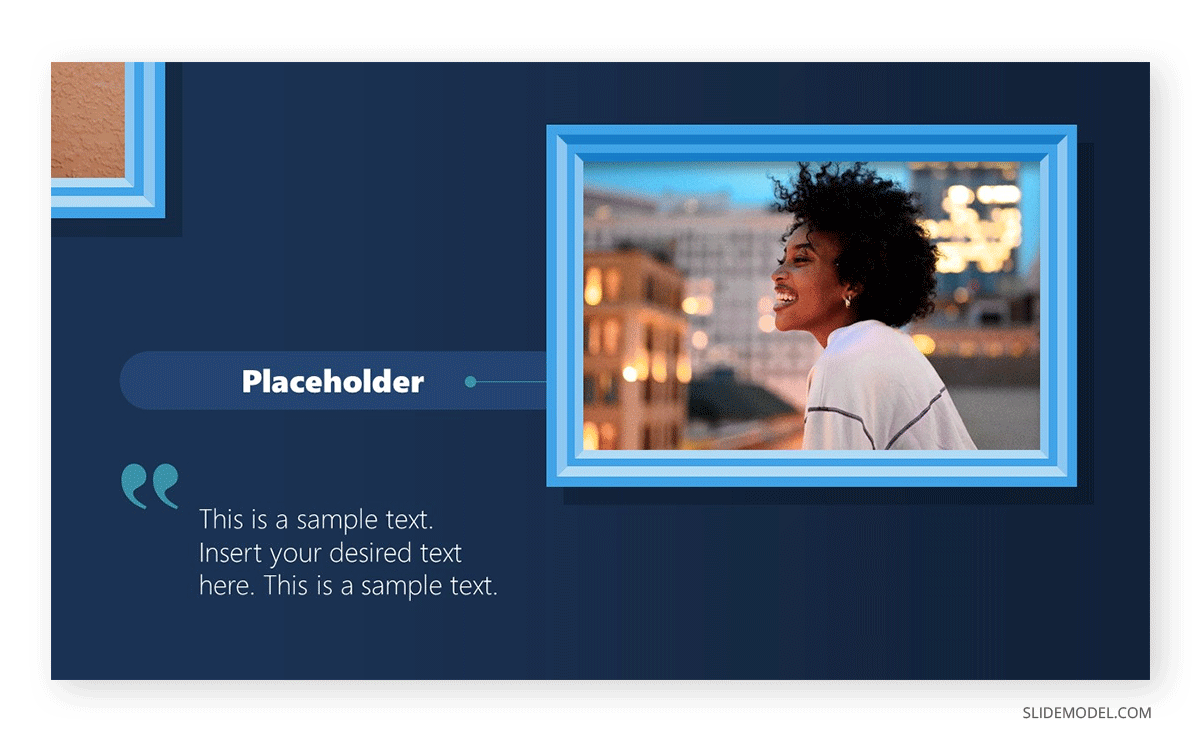 Empathizing with the audience is the key ingredient for these inspirational presentations. Still, creativity is what shapes the outcome of your performance as people are constantly looking for different experiences – not the same recipe rephrased with personal touches. The human factor is what matters here, way above data and research. What has your experience to offer to others? How can it motivate another human being to pursue a similar path or discover their true calling?
To achieve success in terms of communication skills presentation, these inspirational presentations have the following requirements:
Focus on the audience (engage, consider their interests, and make them a part of your story)
Putting ego aside
Creative communication skills
Storytelling skills
Body language knowledge to apply the correct gestures to accompany your story
Voice training
Using powerful words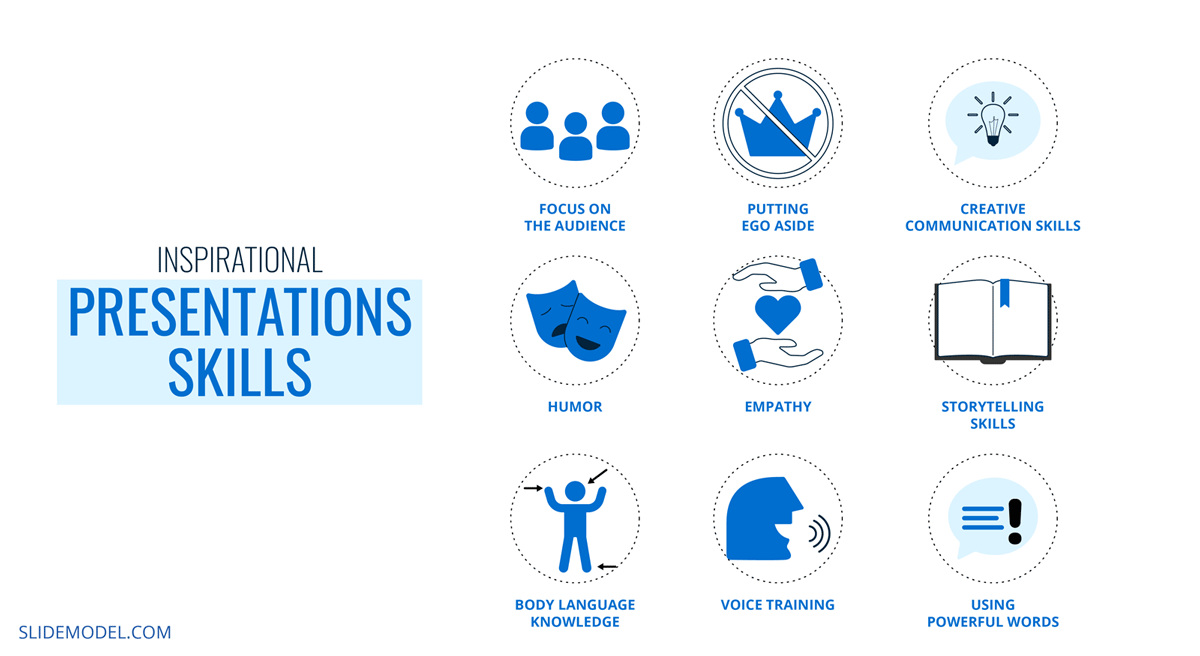 After discussing the different kinds of presentations we can come across at any stage of our lives, a group of presentation skills is standard in any type of presentation. See below which skills you must count on to succeed as a presenter.
Punctuality
Nothing says more about respect for your audience and the organization you represent than delivering the presentation on time . Arriving last minute puts pressure on the tech team behind audiovisuals, as they don't have enough preparation to test microphones, stage lights, and projector settings. Even when discussing presentations hosted in small rooms for a reduced audience, testing the equipment becomes essential.
A solution for this is to arrive at least 30 minutes early. Ideally, one hour is a sweet spot since the AV crew has time to check the gear and requirements for your presentation. Another benefit of this, for example, in inspirational presentations, is measuring the previous presenter's impact on the audience. This gives insights about how to resonate with the public, their interest, and how to accommodate your presentation for maximum impact.
Body Language
Our bodies can make emotions transparent for others, even when we are unaware of such a fact. Proper training for body language skills reduces performance anxiety, giving the audience a sense of expertise about the presented topic.
Give your presentation and the audience the respect they deserve by watching over these potential mistakes:
Turning your back to the audience for extended periods : It's okay to do so when introducing an important piece of information or explaining a graph, but it is considered rude to give your back to the audience constantly.
Fidgeting : We are all nervous in the presence of strangers, even more if we are the center of attention for that moment. Instead of playing with your hair or making weird hand gestures, take a deep breath to center yourself before the presentation and remember that everything you could do to prepare is already done. Trust your instincts and give your best.
Intense eye contact : Have you watched a video where the presenter stared at the camera the entire time? That's the feeling you transmit to spectators through intense eye contact. It's a practice often used by politicians to persuade.
Swearing : This is a no-brainer. Even when you see influencers swearing on camera or in podcasts or live presentations, it is considered informal and lousy practice for business and academic situations. If you have a habit to break when it comes to this point, find the humor in these situations and replace your swear words with funny alternatives (if the presentation allows for it).
Your voice is a powerful tool for exposing your ideas and feelings . Your voice can articulate the message you are telling, briefing the audience if you feel excited about what you are sharing or, in contrast, if you feel the presentation is a burden you ought to complete.
Remember, passion is a primary ingredient in convincing people. Therefore, transmitting such passion with a vibrant voice may help gather potential business partners' interest.
But what if you feel sick prior to the presentation? If, by chance, your throat is sore minutes before setting foot on the stage, try this: when introducing yourself, mention that you are feeling a bit under the weather. This resonates with the audience to pay more attention to your efforts. In case you don't feel comfortable about that, ask the organizers for a cup of tea, as it will settle your throat and relax your nerves.
Tech Skills
Believe it or not, people still feel challenged by technology these days. Maybe that's the reason why presentation giants like Tony Robbins opt not to use PowerPoint presentations . The reality is that there are plenty of elements involved in a presentation that can go wrong from the tech side:
A PDF not opening
Saving your presentation in a too-recent PowerPoint version
A computer not booting up
Mac laptops and their never-ending compatibility nightmare
Not knowing how to change between slides
Not knowing how to use a laser pointer
Internet not working
Audio not working
We can come up with a pretty long list of potential tech pitfalls, and yet most than half of them fall in presenters not being knowledgeable about technology.
If computers aren't your thing, let the organization know about this beforehand. There is always a crew member available to help presenters to switch between slides or configure the presentation for streaming. This takes the pressure off your shoulders, allowing you to concentrate on the content to present. Remember, even Bill Gates can get a BSOD during a presentation .
In this section, we gathered some tips that can certainly make an impact if applied to your presentation skills. We believe these skills can be cultivated to transform into habits for your work routine.
Tip #1: Build a narrative
One memorable way to guarantee presentation success is by writing a story of all the points you desire to cover. This statement is based on the logic behind storytelling and its power to connect with people .
Don't lose time memorizing slides or reading your presentation to the audience. It feels unnatural, and any question that diverts from the topic in discussion certainly puts you in jeopardy or, worse, exposes you as a fraud in the eyes of the audience. And before you ask, it is really evident when a presenter has a memorized speech.
Build and rehearse the presentation as if telling a story to a group of interested people. Lower the language barrier by avoiding complex terms that maybe even you aren't fully aware of their meaning. Consider the ramifications of that story, what it could lead to, and which are the opportunities to explore. Then, visualize yourself giving the presentation in a natural way.
Applying this technique makes the presentation feel like second nature to you. It broadens the spectrum in which you can show expertise over a topic or even build the bases for new interesting points of view about the project.
Tip #2: Don't talk for more than 3 minutes per slide
It is a common practice of presenters to bombard the audience with facts and information whilst retaining the same slide on the screen. Why can this happen? It could be because the presenter condensed the talk into very few slides and preferred to talk. The reality is that your spectators won't retain the information you are giving unless you give visual cues to help that process.
Opt to prepare more slides and pace your speech to match the topics shown on each slide. Don't spend more than 3 minutes per slide unless you have to introduce a complex piece of data. Use visual cues to direct the spectators about what you talk about, and summarize the principal concepts discussed at the end of each section.
Tip #3: Practice meditation daily
Anxiety is the number one enemy of professional presenters. It slowly builds without you being aware of your doubts and can hinder your performance in multiple ways: making you feel paralyzed, fidgeting, making you forget language skills or concepts, affecting your health, etc.
Meditation is an ancient practice taken from Buddhist teachings that train your mind to be here in the present. We often see the concepts of meditation and mindfulness as synonyms, whereas you should be aware that meditation is a practice that sets the blocks to reach a state of mindfulness. For presenters, being in the here and now is essential to retain focus, but meditation techniques also teach us to control our breathing and be in touch with our body signals when stress builds up.
The customary practice of meditation has an impact on imagination and creativity but also helps to build patience – a skill much needed for connecting with your audience in instructional presentations.
Having the proper set of presentation skills can be quite subjective. It goes beyond presentation tips and deepens into how flexible we can be in our ability to communicate ideas.
Different presentations and different audiences shape the outcome of our efforts. Therefore, having a basic understanding of how to connect, raise awareness, and empathize with people can be key ingredients for your career as a presenter. A word of advice: success doesn't happen overnight. It takes dedication and patience to build communication skills . Don't condition your work to believe you will be ready "someday"; it's best to practice and experience failure as part of the learning process.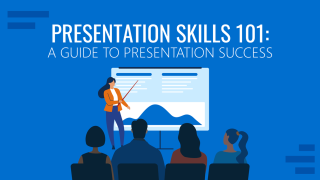 Like this article? Please share
Business Presentations, Presentation Approaches, Presentation Skills Filed under Education
Related Articles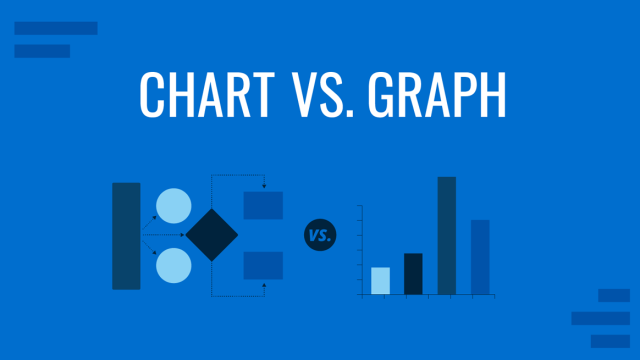 Filed under Design , Presentation Ideas • February 22nd, 2023
Chart vs. Graph: Understanding the Graphical Representation of Data
How many times did you use chart and graph exchangeably as if they were synonyms? In this article, we will explain the difference between graph vs. chart for accurate graphical data representation.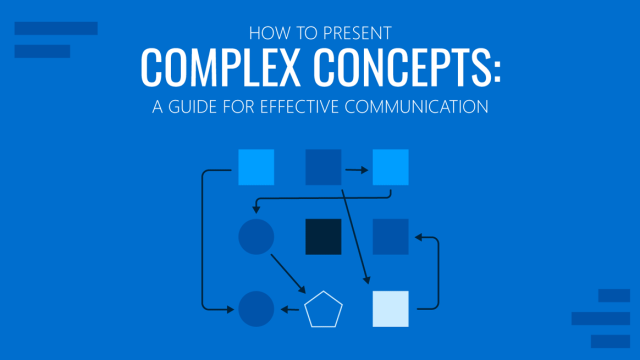 Filed under Presentation Ideas • February 15th, 2023
How to Present Complex Concepts: A Guide for Effective Communication
If you find yourself struggling at the time of presenting a complex concept, you are not alone. We developed this guide to introduce different techniques that can help presenters effectively explain complex concepts.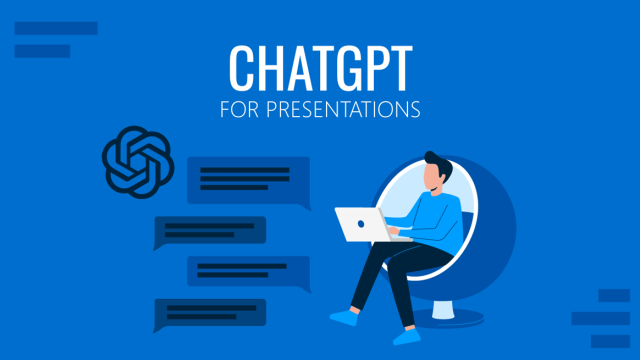 Filed under Education , Presentation Ideas • February 8th, 2023
Introducing ChatGPT: The Future of AI for Presentations
We tested ChatGPT for helping us create better presentations. Join us in this article to know a first-hand experience on AI content generators and their potential role for presenters.
Leave a Reply

Presentations for beginners

List of Good Presentation Skills
A list of good presentation skills or hints and tips is never a bad thing to have in your arsenal when dealing with audiences. here i am going to give you eight hints and tips to make sure your presentations are not just good but great., 1. speaker notes, your notes should only fill one side of a4 paper and should only have large bullet points to guide you. you should not be holding it either. make sure there is somewhere to put it down where you can see and read if t., there is a huge tendency to want to go and present with your whole presentation written out, in case you forget. do not do this. you will read it and no one wants to listen to someone reading off a script. and if you do forget you won't be able to find your place anyway. do not use cue cards either. you do not want to do what i did once and drop the lot and made a right mess of trying to put them back in order. not big and not clever., 2. use a compliment or two, " as experienced people you will …." do not go overboard but a couple of sentences starting like this will get the audience on board., 3. include yourself, "like you i have had to embrace this new policy….. and i understand the challenges you are facing…", again don't go overboard but include yourself in the group with sentences like this. using "we"instead of "i"or "you" will also help you to create rapport., 4. be enthusiastic, if you cannot show enthusiasm for what you are saying then you cannot expect a great response from your audience. two things will make you appear more enthusiastic, smiling and eye contact. take a look at my post on improving your communication skills., 5. manage the audiences expectations, the audience will have pre conceived ideas about your presentation and you need to manage that. these preconceptions may be based on previous presentations you have done or presentations by others they have seen in the organisation. the preconception may be simply about the title of the presentation or maybe the tone of the email they got to advise them of your presentation. most pre conceived ideas are things you could not have done anything about prior to you presenting., acknowledge any pre conceived ideas they may have in a non judgemental way and then tell them what they will be getting instead. in example " i imagine you have been dreading this presentation as i know not many people are keen on the new policy introduced last week, however today i am going to show you how it can be of benefit to you", 6. keep your message clear, keep your message simple and make sure your audience is aware of the message behind any information you give to them. "all of the data we have just discussed should enable you to….." this keeps the audience focused and interested because you are showing them what benefit they will get. to find out more about influencing your audience take a look at my post on getting your audience on side., 7. speak up, most of us in a presentation situation tend to lower our voices. sometimes it's nerves, sometimes it is just an inherent desire not to be noticed., if you are going to give a presentation then you need to be heard. now i don't want you to shout but raise your voice above any conversational level. also don't keep your voice at one monotone level. raise and lower your voice. i like to consider it like a dance. up tempo and down tempo., watching someone stand still is kind of boring. if you can't change position, every now and again, at least move you arms to denote what you are saying. think of it as drawing a picture with your hands., i hope you have found this list of good presentation skills useful. if you would like to share any of your own tips or have any questions then please leave them in the comments section below, with grace and gratitude, leave a reply cancel.
Save my name, email, and website in this browser for the next time I comment.
This site uses Akismet to reduce spam. Learn how your comment data is processed .
Unsupported browser
This site was designed for modern browsers and tested with Internet Explorer version 10 and later.
It may not look or work correctly on your browser.
15 Bad Business Presentation Mistakes (And How to Avoid Poor Results)
You've got to inform and persuade those around you daily. They need to believe in your vision (and more importantly, believe in you) to get more money, notoriety, or internal resources.
Sometimes you're trying to win new customers. Other times, you're trying to get new investors or land press at a conference. And sometimes you're simply providing the quarterly numbers to your boss. 
One of the best ways to persuade people is through a presentation.
Presenting complex information in an easy-to-digest format isn't easy.  To make matters worse, it's rarely taught in any formal schooling either—which means you're left to fend for yourself (and mess up often).
Sure, having a  ga-analytics#sendMarketClickEvent">good presentation design  is a nice place to start. The right  ga-analytics#sendElementsClickEvent">PowerPoint presentation template  can give you a tremendous head start.  
 However, there are a  ton  of other variables that ultimately determine if your presentation will be a success or failure. It's all too easy to put in a lot of effort, only to end up with a bad presentation.
15 Common Mistakes to Avoid in Business Presentations
Here's 15 of the most important presentation ideas to avoid critical mistakes, along with a few tips to improve each issue. Learn how to address proper presentation writing, quality of design, common speech mistakes, audience engagement, and more.
But first, if you want to take these tips further, be sure to download our free eBook: The Complete Guide to Making Great Presentations . It'll help you master the complete presentation process.
The last thing you want to do is deliver a bad presentation, let's make sure to avoid these poor presentation mistakes: 
Mistake 1. Not Scripting Your Presentation
All good presentations and speeches start with a tight script.
Believe it or not, there's some method to this madness when writing out a professional presentation.
It's somewhere between an outline and a full document that helps you lay out the foundation or groundwork, before providing supporting materials and finally transitioning into the conclusion.
Don't make the mistake of not writing out your presentation first. There's a reason why CEOs sound so polished giving keynotes and presidents craft their speeches. Learn more about the presentation writing process: 
Note: That's especially true when you're going to be giving a more formal, structured presentation like with a business plan .
Mistake 2. Reading, Not Speaking
The goal of the presentation, whether there's two people you're meeting with or 100, is to make a connection. You want each person to feel like you're speaking directly to them; building the audience's confidence in both you and the information you're speaking about.
However, all that connection and credibility disappears when your head drops, your eyes look down, and you begin speaking in a monotone voice, reading directly from paper, your slides, or note cards.
First and foremost, if you've got to read the content on the slide, there's too many words ( but we'll come back to this in a second ).
The big sin is the disengagement that happens, as people's eyes glaze over when they're hit with a barrage of information. This can lead to a bad presentation that doesn't make an impact.
You should work to avoid that, though, and aim to make a  presentation that persuades . 
That being said, you're not expected to memorize the entire thing either. Instead, highlight three to five major talking points and get comfortable speaking off the cuff to add in context and examples.
Mistake 3. Not Practicing Enough
Writing out a basic script or outline for your speech is a nice start. But it won't come off smoothly until you actually sit down and practice it.
A speaker once told me that you should practice or rehearse around one hour for each minute of a speech. Twenty-minute speech? Twenty hours!
While that seems on the high side, running through your speech with notes (at first), and later without notes, from beginning to end, over-and-over-and-over, will drill the information into your memory and make it become second nature.
With repetition, you also start noticing the little details that can make a big difference in a presentation. For example, the transitions between different sections. The pauses to highlight key points. And even the 'blocking,' or getting used to how your stance, movement, and gestures will look on a stage. 
If you need more presentation practice and are having some anxiety about public speaking, you should know that's a normal feeling. Lean how to overcome it:
The other benefit of frequent practice is that you should be able to easily spot...
Mistake 4. Going Over (Or Under) Time
...your timing.
Nothing reeks of amateurism more than a speaker who fails to hit their time mark.
In a large setting, being way under time and not having enough material is one of the fastest ways to erode your credibility. And in smaller settings with a client or boss, not respecting their time by trying to hold too them long can be a deal killer.
If you've been practicing frequently, you should start using a timer as you get more proficient to see where your material lands.
Sometimes you might have to go in and add a few more examples or stories to illustrate your points (and drag out the time a little). While other times you might have to cut entire slides or sections, and speak a little quicker, to make sure you'll be under.
The key isn't to guess. You should know, before you even get to presentation day, exactly how long your presentation will take to deliver ( within a minute or two ).
Mistake 5. Boring, Unprofessional Design
It only takes people about 50 milliseconds to form a first impression, and incredibly about 94% of that comes down to your design. 
In a presentation, that means your slide deck is the obvious starting point. 
Chances are, those investors or savvy conference attendees have already seen that same default PowerPoint template hundreds of times over the past few years.
Fortunately, we've got you covered with a few simple, modern ga-analytics#sendMarketClickEvent">PowerPoint presentation templates  with premium-quality designs: 
Case-in-point: look at this ga-analytics#sendElementsClickEvent">creative PowerPoint presentation template, Sparrow . As you can see from the screenshot, the slides have little text and use mostly images and visual elements to illustrate the point.
Using a professionally made PowerPoint template is a great way to ensure you avoid some of the most common presentation mistakes. For example, almost all of the templates on ga-analytics#sendElementsClickEvent">Envato Elements use the best presentation practices and have an attractive design as well as making sure that no slide is overcrowded with text or uses clashing colors.
Another good business presentation template example that'll help you avoid giving a bad presentation is the ga-analytics#sendElementsClickEvent">Oriola template , which uses professional typography that'll enhance the readability of your presentation.
Mistake 6. Not Working Out the Technical Kinks
There are two things you can count on when giving a presentation.
The first, is that you'll undoubtedly be nervous. That's only natural, and the good news is that you can harness that nervous energy to help propel your performance.
The second is that there'll be some error or technical miscue.
Professional sports teams will commonly travel a day or two early to a location and take practice on the exact field they're playing. They'll even go so far as to use the locker rooms and do a 'dress rehearsal' in the location to work out any kinks.
If you're unfamiliar with the venue or location, try to get access to the specific location you're speaking a day earlier if possible.
That way you can practice a few times in front of all those empty chairs to get a feel for how the audience will be laid out, along with how your positioning a movement should adjust accordingly.
You can also practice with any computer connections, microphones, and other audio/visual equipment.
Ideally, when you show up on the day of the presentation, you should only be thinking about doing a great job (and not stressing over about whether you forgot that HDMI cable).
Mistake 7. Cluttered, Text-Heavy Slides
The best presentation slides are also usually the most simple and straightforward too.
That means no flashy transitions. No overloaded bullet points. And little-to-no extras likes sounds or videos.
One trick is to try and use one slide to deliver only one message or point. That'll keep your delivery streamlined, helping the audience to focus in on your message.
And another added bonus is that it'll help you eliminate using long text paragraphs altogether.
Avoid bad presentation design. Instead, think of each slide as a visual support; aiding or showing an example of what you're talking about for each point.
A good business presentation example includes relevant graphs or charts that instantly illustrate the key message behind whatever it is you're talking about (like using a green, up-and-to-the-right arrow to equate success).
Discover more professional PowerPoint designs, with numerous slide layout and infographics options:
Mistake 8. Neglecting the Audience's Background
Jargon can be good or bad.
If you're speaking to people with technical backgrounds, going on and on about GIT is great. It gives you a common bond, and immediately lets those people know that you understand exactly what they do.
However, if not, mentioning a single piece of technical jargon will make sure you lose the audience within a few minutes of opening your mouth.
In an ideal world, your content should be created (or adapted) with the audience's background and preferences in mind. If it's a client, ask your internal champion or whoever introduced the two of you. If it's a larger event, ask the organizer for some details on who the audience is, what their interests and pain points are, and the type or style of content they're interested in.
Sometimes that'll be detailed case study information, while others it'll be more surface-level actionable tips. Presenting one, to the other, is a common misstep—even if your content is still good!
Mistake 9. Failing to Hold Your Audience's Attention
The length of your speech can have a huge bearing on whether the audience is going to pay attention to the entire thing.
Your delivery—which includes everything from your volume, pausing, pacing, body language, and more—can also help captivate or bore your audience.
For example, noticeably raising or lowering the volume of words you're saying can not only make a presentation more interesting to listen to, but also add an emphasis to certain words or phrases. 
The same goes for speeding up, slowing down, and inserting longer-than-usual pauses to give people an extra second to digest what you just said. A key difference between a good and a bad presentation is hitting your timing and delivery.
Beyond those little tricks and dramatic gestures, your content itself should emotionally hook people too. 
For example, don't just launch into the 'solution' or tips. Instead, spend some extra time at the beginning—and throughout—putting this information in a larger context that relates back to the major problems or pain points in your audience's life that can be resolved.
Discover additional techniques on how to deliver an engaging presentation: 
Mistake 10. No Takeaways or 'Next Steps'
Chances are, your audience will hit information overload.
If you're speaking at a conference in the afternoon or it's day three , they're most likely already mentally exhausted.
So, make sure your presentation is easy to follow.
Start with a simple outline of the agenda at the very beginning to give people a step-by-step overview of what you're going to cover.
If you make a key point, repeat it. Multiple times.
When you're about to transition into a new section, reiterate what they just learned and give them a preview of what they're going to find out in the next section.
And last, but certainly not least, give them a key takeaway or 'next step' to do after you're done speaking.
The best business presentations are meant to inspire action. And ending after reciting just the facts, without organizing that information into context or explaining how (and why) they should do something with it, will make your speech fall flat.
Learn more creative techniques on how to inspire your audience to action: 
Mistake 11. Avoiding Eye Contact
Feeling nervous before your presentation is normal. However, don't let that be an excuse for avoiding eye contact with your audience. Avoiding eye contact is one of more common presentation mistakes that happens for a variety of reasons, which include feeling nervous as well as poor preparation.
If you spend most of your time staring at your notes or at the presentation slide, your audience will quickly lose interest not to mention they'll feel like you're not really familiar with the topic.
Establishing eye contact with your audience, even if it's just a quick glance, is often enough to keep your audience engaged and creating a personal connection with them.
Take a look at this recording of a presentation about code architecture in WordPress. As you can see, the presenter, Mario Peshev, is not only great at moving around the stage, but also establishes eye contact with the audience ever so often.
If you're presenting in front of a small audience, try to establish eye contact with each person in the room. If your audience is large, focus on a few key people instead.
Mistake 12. Inappropriate Humor
Using humor is a good way to break the ice and reduce the tension for yourself during a presentation. But if you're not careful, inappropriate humor could backfire and offend your audience, which then leads to a bad presentation overall.
When it comes to humor, it's important to remember that humor is very culture-dependent. What's funny in some parts of the world, might be highly offensive in other countries and cultures.
That's why it's crucial that you know your audience well before getting on stage and use humor carefully and sparingly. If you're not that familiar with the audience, using other methods to break the ice is recommended.
Mistake 13. Speaking Incoherently
Another common presentation mistake is speaking incoherently. While you might not have any problems when speaking to your colleagues or friends, keep in mind that speaking to an audience is a whole other ball game. Nerves can get even the best of us, which leads to mumbling or rushing through the presentation to just get it done and over with.
However, neither mumbling nor rushing will help you get more sales. In fact, they'll result in a poor presentation. To avoid this, proper preparation is key as well as remembering to breathe and slow down instead of rushing ahead. If you find yourself rushing, pause for a moment to compose yourself. Take deep breaths, focus on speaking slowly, and don't forget to enunciate each word for better clarity.
Listen to how Matt Abrahams clearly enunciates each and every word in his presentation Think Fast, Talk Smart:
Mistake 14. Dressing Inappropriately
The star of your presentation should be your topic and your slide deck, not your dress or your suit. The best advice you can apply is to dress conservatively so your audience can focus on what you're saying.
There's nothing wrong with expressing your individuality through fashion in private. But unless your presentation is in front of a hip, fashionable audience, it's best to stick to a professional dress code.
Men should avoid wearing flashy shirts and shorts while women should avoid low necklines, flashy jewelry, and short skirts. And no matter what, avoid wacky hairstyles.
Mistake 15. Forgetting to Introduce the Topic
Finally, don't forget to introduce the topic of your presentation at the beginning. Don't assume that your audience will know what your presentation is about, even if they know the title. After all, there are so many different ways to present any given topic.
In this presentation example, speech coach and speaker Steve Bustin, clearly explains what the topic of the presentation is:
As such, jumping straight in without explaining who you are, what your presentation is about, and why the topic is important is the best way to confuse your audience. Instead, take time at the beginning to share a few words about your presentation topic. This will not only help you pique your audience's interest, but it'll also help you have a good business presentation.
Follow These 15 Good Business Presentation Tips - For Better Results
While you may have been taught years ago how to give a basic speech or presentation, an important business presentation with real money on the line is a completely different animal.
The problem is that common mistakes, like reading your cluttered, amateurishly designed slide deck in a boring monotone completely undermines your credibility. You lose the audience the moment you open your mouth.
Script your presentation beforehand to lay out the foundation for the presentation, which will help come up with supporting materials and decide on the key takeaway and next steps your audience should take.
Avoid reading directly from the slides. Your presentation will flow more naturally and you'll be able to better connect with your audience.
Don't forget that practice makes perfect. So, allow for plenty of time before the presentation. This will help you become super familiar with your topic and your slide deck. It'll also help you be more confident the day of the presentation.
Be mindful and respectful of your audience's time. Avoid going over or under the allotted presentation time.
Consider using a professional PowerPoint template to avoid having to deal with a boring and unprofessional slide design. This common presentation mistake will result in your audience losing interest and having a poor impression of your brand and business.
Be sure to test your microphone, computer, projector, and any other technical equipment needed for your presentation. Making sure that your equipment works is the best way to avoid any technical issues during your presentation.
Keep your slides easy to read by keeping the text to a minimum. While you're at it, use a larger font size and a font that's easy to read.
Your content should be created with the audience's background and preferences in mind. Before the presentation, familiarize yourself with some details on who the audience is, what their interests and pain points are, and the type or style of content they're interested in.
On top of making sure your presentation isn't too long or too short, pay attention to your intonation and your body language. Doing so will help you hold your audience's attention throughout the presentation.
Once you're done with the presentation, let your audience know what's the next logical step. This will help you accomplish the main goals of your presentation and ensure you land that pitch or sell your product.
Maintain eye contact with your audience throughout the presentation. This will help you establish a personal relationship with the audience.
Avoid using humor unless you're very familiar with the audience and their culture. Inappropriate humor can offend your audience, which will have a disastrous effect on your presentation.
Take deep breaths, pause, and enunciate words carefully and clearly in your presentation.
Dress appropriately for the venue and the setting of your presentation.
Always remember to introduce and explain your topic before diving into your presentation.
Fortunately, you can avoid delivering a bad presentation. Start by tackling the ten tips above ( and add a whole lotta practice ) to make sure your next business presentation goes off without a hitch.
If you're looking for an easy place to start, check out this guide on PowerPoint templates  to make sure you've got the design basics down before progressing on to more advanced presentation techniques.
Here are a few more resources and tutorials to help you master your presentation:
Start Making Great Presentations Today
Take the tips you learned in this article further with our new eBook:  The Complete Guide to Making Great Presentations . Grab it now for FREE, along with a subscription to the Tuts+ Business Newsletter.  
Disorganized content, unclear design, and poor delivery can hinder even the best presentation ideas. Don't design a bad presentation that fails to deliver. 
Instead, learn how to write your presentation, design it like a pro, and prepare it to present powerfully. This 30-page eBook with helpful PDF checklist will walk you through the complete presentation process.
Apply These Tips to Avoid Presentation Mistakes 
Now you know some of the most common presentation mistakes and how to avoid making them. The tips in this article will ensure your presentation goes smoothly and you won't leave a bad impression on your audience.
However, before you start working your presentation, you need to make a beautiful and engaging slide deck first. Start by checking out our ga-analytics#sendElementsClickEvent">beautiful PowerPoint presentation templates over on Envato Elements and if you want to see even more PowerPoint templates, be sure to stop by ga-analytics#sendMarketClickEvent">GraphicRiver .
This tutorial was originally published in September of 2016. It's been comprehensively revised to include new information—with special assistance from  Brenda Barron . 
100+ Years of Women In Tech
The Top 5 Women in Tech
How to Lose an Audience and 10 Ways to Get Them Back
In This Article
Jump to a Section
Information Underload
Lack of focus.
Reading From the Screen
Too Many Visual Aids
Fonts Too Small
Bad Design Templates
Too Many Slides
Unusual Color Combinations
The Bottom Line
Welcome to Bad Presentation Techniques 101 . Almost everyone has sat through a bad presentation with poor techniques and unprepared presenters. There are also scenarios where presenters read verbatim from the presentation, mumble through their speech, or use way too many animations in their PowerPoint . Below are various presentations one has likely experienced, along with the solution on how to rectify it.
The Equipment Isn't Working
Many have experienced the scenario where the audience is settled, and the presenter is set and ready to start their presentation. All of a sudden, the projector doesn't work. Naturally, the presenter didn't bother to check out all of the equipment before starting.
To correct this presentation technique, it is recommended that presenters check out all of the equipment and rehearse their presentation, using the provided projector long before their time to present. Bringing extra tools needed like a projector bulb is a good idea, along with having a point of contact for a technician if things get beyond the presenter's control. If possible, presenters can check the lighting in the room they will be presenting in, prior to their time in the limelight, especially so they can dim the lights as needed during their speech.
Presenters may have experienced memorizing only the content of their presentation. In this scenario, someone in the audience may have a question and panic can set in. Because the presenter has not prepared for questions, all they know about on the topic is what is already written on the slides.
To rectify this situation, presenters should know their material so well that they could easily do the presentation without an electronic enhancement such as PowerPoint. Presenters can use keywords and phrases that include only essential information, to keep the audience focused and interested on the presenter. Lastly, speakers should be fully prepared for questions and know the answers or have an idea of how to guide the audience member.
The opposite of information underload, presenters may find themselves knowing  so much about a topic that they jump all over the place. This creates a situation where the audience has no idea how to follow the thread of the presentation because there is none. 
The way to fix this situation is to use the K.I.S.S. principle, which translates to "Keep It Simple Silly." When designing a presentation, presenters can stick to three or four points at most about their topic. Then, presenters can expand on the information so that the audience is most likely to absorb it and understand the main points being driven.
Reading Directly From the Screen
Imagine a setting where an audience member raises their hand and mentions that she can't read the slides. In this case, the presenter may graciously tell her that they will be reading the slides directly to her. As the presenter proceeds to do so, they look up at the screen and each of the slides is filled in with the text of their speech. The problem here is that the presenter is not needed if the slides provide all of the information for the audience members.
Simplifying the content is the key here. Presenters can keep the most important information near the top of the slides for easy reading in the back rows. They can also focus on one topic area and use no more than four bullets per slide. It's important for presenters to speak to the audience, not to the screen.
Using Visual Aids in Replacement of Scarce Content
Presenters might figure that no one will notice that they didn't do much research on their topic if they add many visual aids, like photos, complicated graphs, and other diagrams.
This mistake is huge. Presenters need to create presentations that include well-researched content and topics that the audience is looking for. Illustrating points with true substance is a good format to follow, and visual aids such as photos, charts, and diagrams should be used in addition to content, to drive key points of the demonstration home. After all, visual aids add a nice break to the material but must be used correctly in order to enhance the overall oral presentation.
Setting the Font on the Slides Too Small
Small script type fonts might look great when audience members are sitting mere inches away from the monitor; however, presenters who don't consider audience members with poor sight, or those who are sitting a decent distance away from the screen, will miss out on an engaged audience who had the potential to read the slides.
It is best for presenters to stick to easy-to-read fonts such as Arial or Times New Roman. Presenters should avoid script type fonts which are generally hard to read on screens. It is also suggested for presenters to use no more than two different fonts — one for headings, and another for content. Lastly, presenters should use no less than a 30 pt font so that people at the back of the room can read them easily.
Choosing Poor or Complicated Design Templates
Presenters sometimes make decisions in their presentation based on what they hear. For example, imagine a presenter who heard that blue was a good color for a design template or design theme. They may have found a cool template on the internet and went for it. Unfortunately, in the end, the presentation ends up being about a context that doesn't match the look and feel of the visual presentation itself.
This scenario can be easily fixed when presenters decide to choose a design template that is appropriate for the audience. A clean, straightforward layout is best for business presentation, for instance, while young children respond well to presentations that are full of color and contain a variety of shapes .
Including Too Many Slides
Some presenters go overboard with their slide count. For instance, imagine the presenter who recently went on a fantastic vacation cruise and included all 500 beach photos in their slides. Presenters who use too many slides, or too much personal content, are bound to hear snores in the room.
Presenters should ensure their audience stays focused by keeping the number of slides to a minimum. It is recommended to use 10 to 12 slides. Some concessions can be made for a photo album since most pictures will be on screen for only a short time, and this will require a judgment call based on how the audience will feel and respond.
Losing the Message With Animations
Presenters can forget the focus of their presentation when using too many animations and sounds with the goal to impress everyone. This ultimately fails to work most of the time, because the audience doesn't know where to look and will lose the message of the presentation.
While animations and sounds that are used well can heighten interest, it is important for presenters to keep them to a minimum. Otherwise, this flair will distract the audience. Presenters can design their presentation with the "less is more" philosophy so that the audience doesn't suffer from animation overload.
Picking out Unusual Color Combinations
Some presenters love unusual color combinations together, but a PowerPoint presentation is not the time to use them. For example, an orange and blue combination is unsettling to an audience and there may be people present who cannot see red and green due to color blindness.
Presenters should use good contrast with the background to make their text easy to read. Here are a few tips:
Dark text on a light background is best but avoid white backgrounds. Tone it down by using beige or another light color that will be easy on the eyes. Dark backgrounds are very effective, but make a text a light color for easy reading.
Patterned or textured backgrounds make text hard to read.
Keep the color scheme consistent.
To be a good presenter , presenters need to be engaging with the audience and know their topic. Presenters should ultimately keep the presentation concise and include only relevant information. They should use an electronic enhancement, such as PowerPoint, as an accompaniment to their presentation to reinforce points, not as a crutch. Presenters should keep in mind that a slideshow is not the presentation — they are the presentation.
Get the Latest Tech News Delivered Every Day
5 Best Free Presentation Software Programs
Powtoon Review
How to Copy a PowerPoint Design Template to Another Presentation
The 10 Most Common Presentation Mistakes
10 Best Free Jeopardy Templates
How to Connect an iPhone to a Projector
13 Free PowerPoint Game Templates
What Is a PPT File?
Change Order of Animations for PowerPoint Slides
How to Make a Timeline on Google Slides
An Introduction to PowerPoint
How to Use Google Slide Animations and Transitions
14 Free PowerPoint Game Templates
10 Tips on Becoming a Better Presenter
How to Make a PowerPoint Presentation
How to Hide and Unhide a Slide in PowerPoint
By clicking "Accept All Cookies", you agree to the storing of cookies on your device to enhance site navigation, analyze site usage, and assist in our marketing efforts.
Activity for talking about good (and bad) presentations
April 17, 2014.
Posted at 02:56 PM | Permalink | Comments (6)
Thanks for sharing this, these are excellent checklists!
In the Good-list, can I add "Use of physical objects to illustrate (personal) story"
Posted by: Olaf Janssen | April 17, 2014 at 05:37 PM
I agree that your talk should not repeat what is on your slides. However, when I have submitted a presentation for a symposium or conference, the only information available to them is the presentation itself, so it has to be complete in itself. They then require me to use that presentation, so that my talk has to essentially mirror my presentation.
What can I do about this?
Posted by: Martin Cohen | April 20, 2014 at 09:32 AM
A reply for Martin Cohen:
I have been in a similar situation, I submit the better version of the presentation that doesn't have all of the information in it. On one of the final slides, usually the one with my contact information, I include a link to the original paper (or a handout or some sort of explainer) so they will have access to the information as well. The abstract you submit with the presentation should have enough information for them to be able to make a decision. Otherwise, I would try to get into better organized conferences. tl;dr: submit the best presentation and if they don't accept it, move along to a better conference.
Posted by: Chillinkansai | April 24, 2014 at 06:54 PM
Another option for Martin Cohen: Put the details in the Notes part of the slides, so the conference committee can refer to the notes for the details.
To be sure they read it, in addition to the slides, send them a PDF showing the slides + notes (You can do this from the Print options in PowerPoint).
Posted by: Gihan Perera | April 26, 2014 at 03:43 PM
I agree with Gihan's advice. Sharing the notes + slides with the participants have some benefits. You don't need to think your slides as it should contain all the speech, plus the conferences attendees can bring with them all the information containing in the notes. When printing in PowerPoint, you can also leave space to add notes, so this is a win-win approach.
Posted by: Slidemodel | March 01, 2016 at 10:15 AM
You made a mistake on something. You said "Tdhe" when it should have been "The" on the large paragraph before the list of Good/Bad presentation. Very nice by the way!!
Posted by: Jay | May 25, 2016 at 05:09 AM
The comments to this entry are closed.
Search SkillsYouNeed:
Presentation Skills:
A - Z List of Presentation Skills
Top Tips for Effective Presentations
General Presentation Skills
What is a Presentation?
Preparing for a Presentation
Organising the Material
Writing Your Presentation
Deciding the Presentation Method
Managing your Presentation Notes
Working with Visual Aids
Presenting Data
Managing the Event
Coping with Presentation Nerves
Dealing with Questions
How to Build Presentations Like a Consultant
Self-Presentation in Presentations
Specific Presentation Events
Remote Meetings and Presentations
Giving a Speech
Presentations in Interviews
Presenting to Large Groups and Conferences
Giving Lectures and Seminars
Managing a Press Conference
Attending Public Consultation Meetings
Managing a Public Consultation Meeting
Crisis Communications
Elsewhere on Skills You Need:
Communication Skills
Facilitation Skills
Teams, Groups and Meetings
Effective Speaking
Question Types
Subscribe to our FREE newsletter and start improving your life in just 5 minutes a day.
You'll get our 5 free 'One Minute Life Skills' and our weekly newsletter.
We'll never share your email address and you can unsubscribe at any time.
Presentation Skills
Presenting information clearly and effectively is a key skill in getting your message across. Today, presentation skills are required in almost every field, and most of us are required to give presentations on occasions. While some people take this in their stride, others find it much more challenging.
It is, however, possible to improve your presentation skills with a bit of work. This section of SkillsYouNeed is designed to help.
Many people feel terrified when asked to talk in public, especially to bigger groups. However, these fears can be reduced by good preparation, which will also lay the groundwork for making an effective presentation.
There are Different Types of Presentations, but They're All Presentations
There are any number of occasions when you may be asked to speak in public or to a group of people. They include:
Presenting or making a speech at a conference or event.
Objecting to a planning proposal at a council meeting.
Making a speech at a wedding.
Proposing a vote of thanks to someone at a club or society.
On behalf of a team, saying goodbye and presenting a gift to a colleague who is leaving.
Seeking investment or a loan to help you set up a new business.
These can all be considered presentations.
They do not, however, all require the same approach. You would not, for example, use PowerPoint to thank a colleague who was leaving. It would be unusual (though it has been done) to use it in a speech at a wedding. However, a conference audience would be somewhat surprised NOT to see slides projected onto a screen.
It follows, therefore, that there is no single set of rules that apply to all presentations. There are, however, some things that every presentation opportunity has in common. These include:
You will present better if you have prepared effectively . This does NOT necessarily mean that you have written out your speech verbatim and rehearsed it until you know it off by heart—although that might work for some people. It does, however, mean that you have to be confident that you are saying the right thing, in the right way, to the right people.
You need to be clear about your audience and your message . Every presentation will be better if you have clearly considered the message that you want or need to convey, and how best to convey it to your audience. These two pieces of information drive your style, structure, content, and use of visual aids.
You must never overrun your allocated time .  In other words, don't outstay your welcome. Almost every speech or presentation is better if it is shorter. Nobody minds going for coffee early or finishing before they expected to do so. Everybody minds being held up.
Generally speaking, your audience starts on your side. As a rule, your audience is there (more or less) voluntarily. They have chosen to listen to you, and they want to enjoy your presentation. The occasion is yours to lose.
An Important Point
There is one very important point to remember: if what you're doing or saying is not working, do something else.
One of the worst feelings as a presenter is that you have lost your audience. You know that's happened, but you continue to stumble through your remaining PowerPoint slides for the next 15 minutes, as your audience checks their phones and wishes it was coffee time. You think you have no choice, but that's not actually true.
When you present, you are in charge of the room . The audience has effectively handed you control and is sitting back waiting for you to do something. You may have prepared a specific talk, but if you see that isn't working, you can always change it. You are, after all, the expert.
You can, for example:
Skip through some slides to a section that they may find more interesting;
Ask your audience whether there is particular information that they were expecting that you are not providing;
Suggest that everyone looks a bit sleepy, and maybe it would be better to start questions early, or have a discussion; or
Ask the audience at the start of the presentation what they are expecting and what they want you to cover. That way, you can tailor the presentation to fit their expectations.
Just as when you are facilitating, you want to help your audience get the most out of your presentation. The best way to do that is to accept feedback—which may include smiles, nods of interest, or people getting their phones out.
Quick Guide to Effective Presentations
If you need to improve your presentation skills quickly, then a really good place to start is with our Top Tips for Effective Presentations .
This will give you some 'quick wins' that will help you improve your presentations. If you're already an experienced presenter, this page should be a useful refresher, or even take your skills from good to great.
Our tips include general ideas about connecting with your audience, information about the importance of voice and body language, and detailed tips about preparing slide-shows.
The most important tip of all, however, is to remember that it's all about your audience.
Keep that in mind, and your presentation skills will almost instantly improve.
If you have more time to develop your presentation skills…
…then the Presentation Skills section of SkillsYouNeed is designed to help.
Our Presentation Skills section is split into two parts.
The first gives you a step-by-step guide to putting together and delivering a professional and effective presentation .
The second provides more detailed information about presenting and communicating in particular circumstances .
You can either use our step-by-step guide to walk you through the presentation preparation and delivery process, or you can focus on particular areas that are an issue for you.
Preparing for Your Presentation
The guide starts by explaining What is a Presentation?
We define a presentation as a means of communication that can be adapted to various speaking situations, such as talking to a group, addressing a meeting or briefing a team. Effective presentations usually require careful thought and preparation—although this preparation need not take very long.
Preparation is the most important part of making a successful presentation.  Our page on Preparing For A Presentation explains what information you need before you can really start to plan your presentation and decide what you are going to say. The most important aspects include the objective of the presentation, the subject, and the audience.
Irrespective of whether the occasion is formal or informal, you should always aim to give a clear, well-structured delivery. To do so, you need to organise your presentation material . You can either do this in your head, or use a technique like mind-mapping to help you identify links and good flow.
By the time you come to write your presentation , you should know exactly what you want to say and the order in which you want to say it. You may want to use one of the standard presentation structures, such as 'What, Why, How?'. You will also find it helpful to consider how to tell your story most effectively, and to use stories in your presentation to illustrate points. There is more about this in our page on writing your presentation .
You also need to decide on your presentation method . Presentations range from the formal to the informal. Your choice of presentation method will depend on many factors, including the audience, the venue, the facilities, and your own preferences.
Visual aids can add another dimension to your presentation, helping to hold your audience's attention, and also act as a reminder of what you wanted to say. However, they need handling with care. Only use visual aids if they are necessary to maintain interest and assist comprehension . If visual aids are not used well, they can ruin a presentation.
See Working with Visual Aids to avoid falling into the trap of the dreaded ' Death by PowerPoint' .
A particular case of visual aids is the use of data in a presentation.
There are times when using data in a presentation can really help you to tell the story better. It is, however, important not to blind your audience with statistics. You also need to remember that many people find numbers difficult to understand. Our page on Presenting Data gives some hints and tips about using data effectively in a presentation situation.
On the Day of the Presentation
There are a number of aspects to delivering your presentation on the day.
The practicalities of how you manage your presentation can make a significant difference to its success, and to your nerves! For example, turning up early means that you have will have a chance to see the room, and ensure that you can operate all the necessary equipment. There is more about how to cope, including managing sound systems, audio-visual equipment and lecterns in our page on Managing the Presentation Event .
Many people also feel very nervous before and during a presentation. This is entirely normal, and can even be helpful if you can channel it in the right way. There are some tried and tested strategies and techniques to manage your nerves so that you can concentrate on delivering an effective and engaging presentation.
See Coping with Presentation Nerves for some ideas that will help.
How you present yourself can also affect how your audience responds to your presentation.
You need to fit with your audience's expectations if they are not going to spend quite a large chunk of your presentation dealing with the differences between expectations and reality.
For more about aspects of self-presentation, see our page on Self-Presentation in Presentations .
You also need to consider how to manage your presentation notes .
Few people are able to give a presentation without notes. You will need to know your own abilities and decide how best to make the presentation. You might manage your talk by using full text, notes on cue cards, keywords on cue cards, or mind maps. There is more about this in our page on Managing your Presentation Notes .
After the presentation, you may be faced with a question-and-answer session. For many people, this is the worst part of the event.
Decide in advance how and when you wish to handle questions. Some speakers prefer questions to be raised as they arise during the presentation whilst others prefer to deal with questions at the end. At the start of your presentation, you should make clear your preferences to the audience. See our page on Dealing with Questions for more ideas about how to make the question session pleasant and productive, rather than something to dread.
Presenting Under Particular Circumstances
You may find that you need to give a presentation under certain circumstances, where your previous experience is less helpful.
Circumstances that may be new to you include:
Giving a Speech , for example, at a wedding.
One particular special case is attending public consultation meetings.
Our pages on Attending Public Consultation Meetings , and Managing Public Consultation Meetings provide information to help whether you are a concerned member of the public, or responsible for organising a public meeting.
You may also find yourself required to organise or manage a press conference.
Although this may not strictly be what you would describe as a 'presentation', it is nonetheless an event at which you are required to present your organisation in a particular light.
Our page on Managing a Press Conference gives some ideas about how best to do that.
Finally, should you be unlucky enough to be involved in a serious crisis or disaster that affects your organisation, our page on Crisis Communications gives some ideas about how to manage press and public relations on these occasions.
Start with: What is a Presentation? Top Tips for Effective Presentations
See also: Personal Appearance Interpersonal Communication Skills
Home » Blog » Trainers » 7 Essential Presentation Skills Examples, Techniques & Tips for Freelance Trainers
7 Essential Presentation Skills Examples, Techniques & Tips for Freelance Trainers
Page Updated on February 8, 2023
With some very simple and basic but essential tips, you can quite quickly learn effective presentation skills and become a more effective trainer or teacher. So in this post, here are 7 tips for you that you can use, whether you are a freelance or corporate trainer, teacher, someone doing a presentation at work, or a student learning to do presentations. These tips should help you all!
Subscribe to our YouTube Channel here .
Taken from our >> ' Online Train the Trainer Course '.
Page Contents
Tip 1: Body Language (Face and Hands)
One of the first things to consider when presenting is to think about how you use your face and hands.
Always make eye contact and look at all of your participants . Do not stare at them but do make an effort to appear to speak to each and every person present.
If the venue is big and the number of attendees numerous (let's say more than 20) then at least look or glance at each section of people from time to time.
A word of warning though! In some cultures, it is considered rude or aggressive to look someone in the eye . So do factor in the culture and audience to whom you are speaking or teaching, and adapt accordingly.
KEY TIP : Make a point to sometimes speak and do gestures (positive ones of course) to those sitting the furthest from you to make them feel included.
Do also remember to use facial expressions that are congruent with your words. In other words, what you say should match your facial expression so as to avoid confusion. If you are saying something exciting try and look excited by it, for example.
Avoid : No playing with markers, touching your head, or crossing your arms; no hands in pockets unless it is to show informality and relaxation! A great way to avoid these things is to record yourself at home with any camera (a cellphone will do) and practice presenting. You will soon see the habits you have!
Tip 2: Posture and Body Language When Presenting
If you want to make the right impression with your students or whoever you are presenting to, it is important to maintain good posture .
Good posture also helps to project the voice better , in addition to making you look more confident.
If you wish to, you can also highlight a new section in the presentation by changing your posture or position. Opening up your shoulders and arms, for example, could be used to express the idea of something starting.
KEY TIP: The key from our experience is that it often simply comes down to practice! The more times you run through your speech or lesson, the smoother and more fluent you will become. The TRUTH is that most great speakers are only the best because they practice and practice. It is that simple. With this in mind, avoid continuously reading off a piece of paper or script.
Tip 3: Positioning Your Body When Presenting
Body language is also important and given that most eyes will be on you, as the trainer at the front of the room, any unusual actions you do will of course easily be noticed and can distract your audience from focusing on the content that you are delivering.
So, when standing at the front of the room, plant your feet and do not shift your weight, and avoid pacing back and forth on the same spot.
Also, be aware that sitting changes the tone and makes the atmosphere informal. If teaching or presenting to a small group of people (i.e. everyone can easily see you if you are sitting down), you might want to use sitting down as a strategy for mixing the formal with informal.
Never have your back to the group (or as little as possible if you are writing on a board).
Tip 4: Voice – Volume, Pitch, and Pauses
I was in at a conference recently and a well-renowned academic was presenting in front of 100+ people and, despite being in the front row, it was impossible to make out what he was saying.
Make sure when presenting to project your voice ! Also, change the volume and pitch of your voice to add emphasis! If you need to, just ask the people at the back of the venue if they can hear you okay?
KEY TIP : Also learn to use pauses to emphasize something important. Furthermore, pauses are also useful to give time to reflect and for you to observe participants. Do not be afraid of silence!
Tip 5: Fillers and Elocution
One of the things that most of us do when first learning how to give effective presentations, is to use fillers!
Fillers are the words we unconsciously use to try and fill in between the things we are meant to say. Common fillers include 'ah', 'err', 'ok', 'like', 'er', 'um', and 'right then'.
We all use fillers and trying to avoid using them is not easy at first.
To learn to stop using fillers the best way is the tip I gave earlier and which is to record yourself speaking and play it back. Just grab your iPhone and use the camera on the phone, for example, and record a 3-minute speech (it doesn't matter what you speak about or how you look). Then play the video back and see what fillers you used when speaking. Keep practicing and you will begin to avoid fillers very quickly.
Finally, do not rush the end of sentences, and do not be afraid to use an informal voice. You want to sound professional of course, but you also want to speak in a way that is friendly and warm.
Tip 6: Making Use of Space in the Training Room or Classroom
Think carefully also about the space that you have available to you in the training room or classroom.
It can be a great idea to move around among participants . Move around the room looking first at a group, then another group. Do not neglect any section of the room.
Also, never sit behind a desk (unless used temporarily and as part of an intentional informal act). You might, for example, want to sit down whilst your participants are doing an activity or task that you have set them.
Or you might sit to emphasize something. Generally speaking though, for the most part, you should be standing when presenting. Also, stand close to the class unless you are using the board a lot.
Tip 7: Extra Presentation Skills Ideas
Let's finish with four final tips.
It can be difficult when teaching or providing training to find the balance between providing enough explanation and information and giving too much.
Do not though, go on and on about something and be too repetitive. You can lose the attention of your audience if you do this too much.
Be Careful with Jargon
You will also want to be careful with the jargon you use (or what is known as 'discourse' in academia). In different social and cultural circles, we have different ways of speaking in terms of terminology. Even between the UK and the United States, for example, our ways of speaking are different. Differences can include:
soccer (USA) = football (UK)
pants (USA) = trousers (UK)
gasoline (USA = petrol (UK)
The key is to make sure you are speaking with your audience in mind . Know who your audience is and tailor your speech, if necessary, for them.
The best presenters are the best really because of one key reason. They practice and they learn to be great presenters.
That really is the secret! Having interviewed hundreds of presenters, the idea of practicing to improve and become a good presenter was always mentioned as the key tip to presenting well.
Certainly, a few people (the lucky ones) are born with a natural ability just to be brilliant presenters.
The majority though become proficient through practice.
Watching Great Presenters
It can also be worth watching some TED talks to get a feel for what great presenting looks like.
When watching these presentations, observe the pauses at key moments, the way they move or do not move around the stage, the change of intonation for emphasis, the way they use their hands or not, and their facial expressions. And what do they do wrong that you don't like? Try these two videos:
Tyler DeWitt : Hey science teachers. Make it fun!
Nadia Lopez : Open a school to close a prison!
Show Enthusiasm!
If you are not actually that interested in the topic you are teaching or presenting, TRY TO FIND something about it interesting and show enthusiasm.
If you really can find nothing to be enthusiastic about in terms of what you are teaching, then looking for a new job might be the best option here. Otherwise, be cheerful and you will find that this alone can help you win over those sitting in front of you as you speak. Smiling and being happy can be infectious!
Dr Valeria (Lo Iacono) Symonds
Latest posts by dr valeria (lo iacono) symonds ( see all ).
10 Tips to Make Employee & Workplace Training More Effective & Productive - March 3, 2023
10 Tips on How to Be More Likeable and Appreciated at Work - February 12, 2023
Building Trust in the Workplace Training Course Materials - January 27, 2023
Sharing is caring!
Explanation is simple and clear. Very useful tips.
This analysis is outstanding ,thank you
Thank you, great post. I have learned a lot about presentation skills. Thank you.
The post is great… I have learnt alot as a teacher student in Kenya
Helped me a lot! Thank you.
Submit a Comment Cancel reply
Your email address will not be published. Required fields are marked *
This site uses Akismet to reduce spam. Learn how your comment data is processed .
Search This Site
View Downloadable Training Materials
Northern Illinois University Effective Presentation Skills Tutorial
Make a Gift
MyScholarships
Huskie Link
Anywhere Apps
Huskies Get Hired
Student Email
Password Self-Service
Quick Links
Common Reasons for Ineffective Presentations
Not engaging the audience in the beginning of the presentation
Poorly organized information (no order or logic) or lack of clear purpose
Poorly designed presentation materials (poor color contrast, background design, font size or type, etc.)
Incorrect or misleading graphs, charts and visuals
Too many bullets per slide, or too many lines for each bullet
Lack of preparation and rehearsal
Lack of confidence and enthusiasm about the topic
Inconsistent pace (too much time spent on one part and too little time left for the rest)
Lack of eye contact with the audience, poor body language and looking at or talking towards the screen
Inaudible or monotone delivery, mispronunciation of words and reading the slides verbatim
Not knowing how to use delivery technologies or not being prepared for the technology available
Poor or incorrect use of technology tools or spending too much to get the technology working
Not following time limits (too much material) and lack of consideration for other presenters
Mistakes in the content, and glaring spelling and grammatical errors in the slides
Ending the presentation abruptly, not leaving enough time for Q&A and not handling Q&A well
Preparing for the Presentation
Organizing the Presentation
Designing Effective Presentation Materials
Rehearsing the Presentation
Delivering the Presentation
Handling Questions and Answers
Presentation Skills Quiz
Presentation Preparation Checklist