After Summary 📖
To this date 'After' remains Anna Todd's master piece. The book elaborately explains the height to which we can go when we fall in love, 'After' perfectly explains the statement of ages, 'love is blind.'
'After' by Anna Todd is a young adult romance novel that tells the story of the main character Tessa , a young eighteen-year-old fresh college student who meets Hardin, a boy with a rude, cold, and annoying attitude. As time passes, Tessa falls intensely for Hardin, leaving her with a trail of bad choices and an ending that was always inevitable.
'After' was made into a movie in 2019, and though the movie has similarities with the book, disparities between both exist notably in their endings.
'Spoiler Free' Summary of ' After '
The book ' After'  begins with Tessa Young, a freshman at Washington Central University. Tessa is a girl with a goal and a focused mind already set on her career path. Tessa arrives in college with her high school boyfriend Noah and her mom Carol. On getting to Tessa's dorm, Carol is shocked to see her daughter's roommate, Steph Jones.
Due to her alternative lifestyle, appearance, and behavior, Carol demands her daughter change rooms, but Tessa remains adamant. Carol sticks with warning her daughter of the dangers of college. The next day, Tessa meets Hardin on Steph's bed and instantly dislikes him due to his rude, adamant, and cold nature towards her.
A week passes, and Tessa gets invited to a party by Steph though she reluctantly agrees to attend. At the party, she meets Hardin again. Soon after arriving at the party, they play a game of truth or dare, and as it gets to Tessa's turn, she has to kiss Hardin, something she blatantly disagrees with doing. Tessa's mother finds out about her activities through Noah and warns Tessa of her association, and makes her promise to stay away from Steph and bad influence.
Though she avoids both Steph, Tessa finds herself getting attracted to Hardin. Due to her attraction to Hardin, Tessa starts making terrible decisions and constantly experiences rudeness, coldness, and affection from Hardin .
Though he makes it all hard for her to decide what he truly felt about her, Tessa still pulls closer to him until the inevitable that Tessa always had a hint about but chose to ignore happens.
'After ' Plot Summary
Spoiler alert: important details of the novel are revealed below.
'Afte r' begins with an eager Tessa who is getting ready for college. With a father who abandoned them and a mother who dropped out of the same school, Tessa is hellbent on making the best out of her life. On getting to her new school, Washington Central University, Tessa meets her roommate Steph Jones, an upperclassman with a lifestyle so weird it forces Tessa's mother to try and talk Tessa out of staying in the same room with her.
Tessa blatantly refuses and sticks with staying with Steph. The next day, Tessa enters her room after taking a bath, only to find a boy sitting on Steph's bed. Tessa instantly dislikes him as he keeps making rude comments to her. Though he did make harsh remarks about her, Tessa can't help but notice how attractive the boy is. She later finds out about Hardin being the boy's name from Steph.
On the first day of class, Tessa meets Landon, a friendly and nice guy who becomes her best friend. Tessa finds out that Landon is Hardin's soon-to-be stepbrother. As the week closes, Tessa is invited to a party by Steph. At the party, Tessa plays a game of truth or dare where she reveals she is a virgin. Later, Tessa is dared to kiss Hardin. She blatantly refuses and walks out on the group because of the feeling of embarrassment. Hardin goes after her and catches up to her. For a moment, there was an intense feeling of desire between them, but Hardin shrugged it off as nothing.
Carol finds out about Tessa's behavior from Noah and makes her promise to stay away from Steph, which she does. Soon Tessa finds herself getting attracted to Hardin though she was still with Noah. Feeling guilty, Tessa still follows Hardin on a trip to a stream, where Hardin makes her have her first orgasm. The feeling of guilt overwhelms Tessa so much that she invites Noah over for the night. Later that same night, Landon calls Tessa to help him out with Hardin, and without thinking, she abandons Noah for Hardin and later breaks up with him after Hardin reveals what happened between both of them.
Tessa later finds out that Hardin's dad, Ken is the Chancellor of WCU. She discovers that the reason Hardin hates his dad is because of the incident that happened when Hardin was younger; his mom was raped, and his father was nowhere to be found when it happened because he was drinking out. Hardin felt his dad abandoned him, and his mom fueled his hatred for his dad.
Ken encourages Tessa to make Hardin attend his wedding with Landon's mom Karen for which Ken got an internship for her at a publishing company. On breaking the news of her internship to him, Hardin is happy, but all his emotions instantly fade off as he leaves Tessa to meet his friends.
Tessa later finds Molly sitting on Hardin's lap and gets angry immediately. She loses her cool and decides to kiss Zed to hurt Hardin. In response, Hardin dares Molly to kiss him, and as Tessa leaves, Hardin goes after her.
Hardin publicly declares his love for Tessa, but she refuses him and drives off with Landon. Later, Tessa learns from Karen that Hardin barely said he loved anyone, even his parents; this makes Tessa admit that Hardin indeed meant what he said. Tessa decides to forget about Hardin and goes out with Zed. She kisses him and, in the course of their kissing, mentions Hardin. On realizing this, Tessa hurriedly looks for Hardin, and they both head back to his dad's home, where she also confesses her love for him.
On confessing their love for each other, they head back to Tessa's dorm only to meet a furious Carol waiting for them. Carol gives Tessa two options; she either returns to dating Noah or gets cut off. Tessa chooses the latter. Hardin's mood swings persist, causing arguments between them. Finally, a night of intense desire leads Tessa to lose her virginity to Hardin. Ongoing to Hardin's parent's wedding, Tessa notices Zed with bruises and allegedly finds out it was Hardin's doing.
On confronting Hardin due to his weird and terrible behavior, Tessa reveals what was going on between them to the entire group but is utterly shocked by Hardin's confession. Hardin tells Tessa of the truth or dare game he played where he and Zed bet on who could take her virginity away. The group also reveals that Hardin showed them the stained bedsheet and condom as proof. Though Hardin insisted he still loved her, Tessa couldn't take it anymore.
Tessa leaves Hardin, and as she runs out, she bumps into Zed, whom she tells to drive her away. On their way, Tessa asks to know everything about the bet.
What's Hardin's secret in ' After '?
Hardin's secret in ' After ' was one that destroyed his relationship with Tessa. Tessa later found out that she had been lied to by Hardin and that he had only decided to be in a relationship with her due to a bet between him and Zed.
Does Hardin cheat on Tessa in ' After '?
Throughout the course of their relationship, Hardin never cheated on Tessa. However, Tessa thought he did when she found Molly sitting on his lap, prompting her to kiss Zed.
What happened to Tessa's Dad?
Tessa's dad left her and her mom when she was still very young. He never came back.
Why is the book ' After' so popular?
The main reason for ' After' being popular is the fact that it was designed based on fanfiction of the boyband One Direction . The book gathered more than a billion reads on Wattpad because Anna Todd created and originally named the main character Harry after the boyband's lead singer, Harry Styles.
Is ' After ' a good book?
Though ' After' was a disaster according to critics , the book's success still earned it the position of being an awesome book.
About Joshua Ehiosun
Cite this page.
Ehiosun, Joshua " After Summary 📖 " Book Analysis , https://bookanalysis.com/anna-todd/after/summary/ . Accessed 6 March 2023.
After (novel series)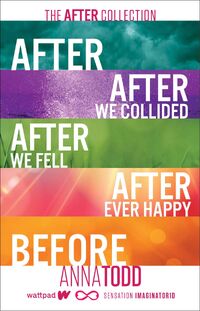 The After series is a five-book young-adult romance series written by Anna Todd and published by the Simon & Schuster publishing company. The novels have frequently appeared on the New York Times best-selling list and are being adapted into films .
2.1 After Series
2.2 The Landon Duology
2.3 Graphic Novels
3 Characters
4 Notes and Trivia
5 References
Overview [ ]
The series follows the life of Tessa Young , a recent high school graduate, as she embarks on her new college life. Her life is meticulously planned by not only herself but her overachieving mother. But when Tessa meets complex rebel Hardin Scott , everything in her life begins to change.
After Series [ ]
After (Publication date: October 21, 2014)
After We Collided (Publication date: November 25, 2014)
After We Fell (Publication date: December 30, 2014)
After Ever Happy (Publication date: February 24, 2015)
Before (Prequel) (Publication date: December 8, 2015)
The Landon Duology [ ]
Nothing More (Publication date: September 20, 2016)
Nothing Less (Publication date: December 6, 2016)
Graphic Novels [ ]
After: The Graphic Novel (Volume One) (Interpretation of the first half of the original first novel) (Publication date: March 22, 2022)
Characters [ ]
Although the series features a plethora of characters each with varying significance, the novels focus predominantly on the following characters:
Notes and Trivia [ ]
The initial series spawned one spin-off duology that followed fan-favorite Landon Gibson 's life after the events of After Ever Happy .
Additionally, Anna Todd and Pablo Andrés created a graphic novel series to interpret the first book.
The books were turned into two films, After and After We Collided with talks of After We Fell and After Ever Happy eventually being adapted into films.
On March 20, 2020, Anna revealed that she is open to the possibility of writing another After novel. She has written loose ideas and little things following Emery's life.
The complete book set that includes the five original novels became available for pre-order on October 17, 2020. [1]
The first book in the After series was originally a One Direction fanfic. Hardin Scott's character was Harry Styles as a bad boy, but when the story gained more attention, Anna decided to make it into a book and she changed Harry's characters name to Hardin.
References [ ]
↑ https://www.amazon.com/gp/product/1982158492/ref=dbs_a_def_rwt_bibl_vppi_i122
1 After Everything
2 Hardin Scott
3 Tessa Young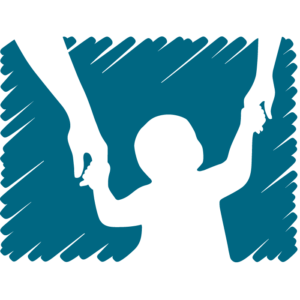 Book Review
After — "after" series.
Readability Age Range
Gallery Books, a division of Simon & Schuster
Year Published
After by Anna Todd has been reviewed by Focus on the Family's marriage and parenting magazine . It is the first book in the "After" series.
Plot Summary
Tessa's mother's greatest wish in life is for her daughter to go to college at Washington Central University, so when Tessa is accepted to WCU she is excited about making her mother proud. However, she is also anxious about whether she'll make friends in a strange new place. She is surprised that her roommate, Steph, is a hardcore party girl who loves bright makeup and revealing clothing. Tessa also finds herself deeply attracted to Hardin, one of Steph's guy friends. A young Englishman with tattoos and a rude attitude, Hardin's rough personality conflicts with Tessa's niceness and inexperience.
Tessa reluctantly accepts Steph's invitation to join her at a frat party. She doesn't fit in well with the crowd at the party. As she wanders around the frat house, she stumbles into a bedroom where Hardin is kissing a pink-haired girl named Molly. The scene makes Tessa uncomfortable, and her night grows even worse when she has to help a drunken Steph, who vomits and then passes out.
Steph's friend Nate shepherds Steph and Tessa into one of the frat house bedrooms and tells Tessa she can stay there with Steph while she sleeps. Tessa is shocked when Hardin comes into the room, which turns out to be his bedroom because he's a member of the fraternity throwing the party. Hardin and Tessa get into an argument because he doesn't allow people in his room.
Tessa leaves and cries in a bathroom because the party is terrible, and she doesn't know how to get home. When she emerges from the bathroom, Hardin tells her she can sleep in an empty room where he has also placed Steph. Tessa is shocked that Hardin is being nice to her.
On Monday, Tessa excitedly attends her first day of classes and is shocked to see Hardin in her British literature class. He sits by her and they continue their verbal sparring as the days pass. She also meets Landon in British literature class, a normal guy who Hardin irrationally dislikes.
The next weekend, Tessa agrees to go to another party at the same frat house with Steph. Tessa wonders if Molly is dating Hardin, but Steph insists that while Hardin might play around with a lot of girls, he never dates anyone or has one girl who is special to him.
At the party, during a game of truth or dare, people keep daring Tessa to drink shots of vodka. While drunk, she wanders into Hardin's room and starts reading from his classical book collection. He yells at her for entering his room again. They get into another verbal fight and she leaves.
A guy who is drunk tries to grope Tessa, but when he chases her down the hall, she runs back to Hardin's room for safety. Hardin comforts her after her scary moment, and she kisses him. They make out on Hardin's bed while he's only partially dressed, but Tessa stops suddenly, recalling her boyfriend, Noah. They both feel awkward about the encounter, and Tessa runs away from Hardin's room yet again, angry with him for being cold toward her when she stopped kissing him and angry with herself for cheating on her boyfriend.
Tessa walks for over an hour until she arrives back at her own dorm, only to discover Hardin waiting for her. Hardin was worried after she left, so he drove around trying to find her. Tessa's mother and her boyfriend, Noah, suddenly arrive at her dorm to express their concern over her recent increase in party attendance. Tessa feels like she's being treated like a child but reconciles with her mom and boyfriend, promising them that she'll stop going to parties.
The next day, Hardin comes to Tessa's room, supposedly to see Steph, and they end up kissing again. When Steph catches them, she warns Tessa not to develop feelings for Hardin because he doesn't date. She says that girls often fall in love with Hardin, only to have their hearts broken when he doesn't return their feelings.
In British literature class, Tessa and Hardin begin yelling at each other, supposedly arguing about the characters of Elizabeth and Mr. Darcy, when they're actually discussing the details of their own strained relationship. After class, he grabs her arm, and she screams at him to let go. She feels like he's playing emotional games with her.
Hardin asks her to admit that she's bored with her boyfriend and excited by him. After more conversation, they agree to be friends. He takes her on an outing that she calls a friendly meeting, and he calls a date. They go swimming in a secluded stream, which he says is his favorite place. As they swim and kiss, Hardin asks her to admit that they can never just be friends. The mood remains passionate when they emerge from the water, and Hardin gives Tessa an orgasm using his fingers. Afterward, Hardin takes Tessa out to eat.
When Noah calls her, she ignores the call and tells Hardin that she intends to break up with Noah. Hardin tells her not to break up with her boyfriend on his account, since he doesn't date. This infuriates Tessa, who warns Hardin never to speak to her again. Tessa calls Noah to come visit her for the weekend, but when he arrives, she is disappointed by their lack of passion. She can't help comparing Noah's bland niceness to Hardin's intensity.
She gets a phone call from Landon, asking her to come to his mother's house and help Hardin, who is also there. Tessa borrows Noah's car and goes to Landon's house. Hardin has been having a drunken fit.
Hardin's father, Ken, has been dating Landon's mother, Karen, for a long time, and Hardin is angry that the two have decided to marry. Hardin resents his father for being wealthy, while his divorced mother has to live in near-poverty in England. Drunk and lonely, Hardin begs Tessa to stay the night with him. She does, and they fool around sexually before falling asleep.
The next morning, Tessa goes back to her dorm to find Noah furious with her for taking his car and staying out all night. Hardin follows Tessa to the dorm and tells her to explain their situation to Noah. Noah guesses that Tessa has been cheating on him with Hardin and walks away crying. Tessa is upset with Hardin for making her tell Noah the truth.
Before long, Noah forgives Tessa and agrees to put the past behind them, if she agrees to stay away from Hardin. However, even when Tessa stays home from the weekend party at Hardin's fraternity, Hardin shows up at her dorm room to watch movies with her. He says he sleeps better when she's by his side, so she agrees to cuddle with him in the same bed.
The next day, Hardin wants to go with Tessa on her car-shopping trip, and the two of them run into Hardin's father off campus. His dad invites them to dinner at his house with himself, his soon-to-be-wife, Karen, and Landon. Tessa accepts the invitation, and Hardin screams at her for trying to help him connect with his father.
Despite his earlier fury, Hardin later accompanies Tessa to the dinner. Karen mentions that Ken is actually the chancellor of WSU, a fact that Hardin neglected to mention. When Ken is surprised that Hardin hides his father's chancellorship from his friends, Hardin yells that he doesn't need to use his father's name or position, then storms out of the room. When Tessa follows him, he insults her. She yells at him for ruining the evening, and then they kiss. Hardin's mood improves. When he and Tessa return to finish dinner, he apologizes to everyone for his behavior.
After dinner, Hardin admits to Tessa that he wants her more than he has ever wanted another person or thing in his whole life. Tessa realizes this is an admission of his genuine feelings for her, and she kisses him. Hardin performs oral sex on Tessa, and then they return to the dining room. Karen and Ken offer to let Tessa stay the night, since it's late, and they give her a room across from Hardin's. In the night, Tessa hears Hardin screaming in his sleep. She wakes him from a nightmare and comforts him, holding him throughout the rest of the night.
When they return to Tessa's dorm room, Noah is waiting because he was worried when Tessa didn't answer her phone. In front of Noah, Hardin tells Tessa that he wants to be more than friends with her and that he wants to become a better man for her. Tessa tells Noah he should leave, officially breaking up with him and choosing a relationship with Hardin. Now that they're together, Tessa is plagued by worries that Hardin will cheat on her with Molly, since he and Molly have had a physical relationship in the past.
Hardin's father sets Tessa up with an internship at a publishing company. She's thrilled to accept the part-time job, and Ken has only one request for her: try to persuade Hardin to attend Ken and Karen's upcoming wedding. When she mentions the wedding to Hardin, he gets angry and ends the conversation. They make up and spend the night together in Hardin's room, with Tessa comforting him when he has nightmares.
Tessa goes to a party at Hardin's frat house without telling him, because she suspects he's spending time with Molly. Her suspicions are confirmed when she finds Molly sitting on Hardin's lap. Tessa begins drinking and joins a game of truth or dare. When she accepts a dare to kiss Hardin's friend Zed, it makes Hardin angry. Zed accepts a dare to take Tessa upstairs alone for 10 minutes, but since she's drunk, he doesn't take advantage. Instead he asks her on a date, and she agrees. The next day, Hardin and Tessa get into a fight in front of Steph and Molly, and Hardin yells that he loves Tessa, which she refuses to believe.
Tessa realizes that she loves Hardin, but goes on a date with Zed. In British literature class, Hardin and Tessa get into a fight about the characters in Wuthering Heights, who reflect their own tempestuous relationship. Tessa goes to a bonfire party with Zed and kisses him again but can't stop thinking of Hardin.
When she goes to Hardin and admits to him that she loves him, he tells her that he loves her more than anyone in the world. They spend a day with Karen and Ken, which passes without any major arguments. Tessa is hopeful that Hardin will attend the wedding.
Tessa's mother visits her at her dorm room, furious that Tessa has broken up with Noah. Tessa's mother doesn't approve of Hardin and insists that she will cut off financial support from Tessa if she stays with him. To ease Tessa's concerns about losing her dorm room if her mother withdraws support, Hardin suggests that they find an apartment and move in together. As their relationship deepens, Tessa decides she's ready for an even closer physical connection, so she and Hardin have sex. Afterward, Hardin takes the bloody sheets off her bed and says he'll throw them away for Tessa.
At the mall, they run into an unpleasant acquaintance of Hardin's named Jace. Hardin warns Tessa to stay away from him because he's a bad person. Hardin works harder to persuade Tessa to buy an apartment with him and she finally acquiesces. Tessa and Hardin are excited about their decision, but the happy mood is ruined when they go to Hardin's frat house and run into Jace, who seems threatening.
Jace wants to play a party game. When Tessa joins in the game, she ends up kissing a stranger named Dan. Hardin witnesses the kiss and fights Dan. When the fight is broken up and Hardin calms down, he and Tessa argue, and then have sex.
Tessa and Hardin go to look at apartments and accept one that suits Tessa's taste exactly. They sign the contract, and Hardin agrees to pay for the rent while Tessa pays for the utilities. They settle into life in their new apartment, enjoying the privacy until Hardin ruins the mood by not coming home one night.
Tessa is so worried about what kind of trouble he might have gotten into, she gives him an ultimatum: He has to improve his behavior or she will leave him. Since she also requests to know the cause of his screaming nightmares, he tells her that when he was a child, he witnessed several men raping his mother and that the event still gives him nightmares. Tessa comforts him, and their relationship returns to normal.
Ken and Karen's wedding day arrives, and Hardin and Tessa enjoy the festivities. As they make plans to go to England together for winter vacation, and it occurs to Tessa that Hardin is acting strangely and avoiding his old friend group. She realizes that Steph, Zed, Molly and the others probably don't even know that she and Hardin are living together. Tessa goes to a biker bar that Steph likes and stops in to visit her old roommate. Hardin arrives at the same bar and is angry with Tessa for coming.
Molly hints that there's a big secret that the whole group is aware of and informs Tessa that Hardin made a bet with all the other guys that he would be Tessa's first sexual encounter. In order to win the money they promised him, he showed the other guys the bloody sheets from Tessa's dorm room and the used condom from their first night together. The money he won from the bet enabled him to make the down payment on the apartment he and Tessa share. Tessa slaps him and berates him for taking advantage of her. Hardin insists that he made the bet before he fell in love with Tessa and that he's genuinely sorry. Tessa refuses to listen to his apologies and allows Zed to drive her home, asking him to tell her all the details of the bet.
Christian Beliefs
When Tessa wears a conservative outfit, Hardin teases her about being dressed for church, not for a party.
Other Belief Systems
Authority roles.
Tessa's mother displays impatience and a short temper by yelling at Tessa. She repeatedly criticizes Tessa's appearance, neatness and attitude. She raises her voice and threatens Tessa whenever she goes against her wishes, even slapping her for speaking rudely.
Landon's mother, Karen, is so warm and kind to Tessa that Tessa frequently wishes her mother could be more supportive and inviting, like Karen. Tessa's father left their family when she was young, forcing Tessa's mother to work constantly to provide for herself and her daughter.
Hardin's father drank a lot when Hardin was a child. Hardin despises his father for being absent and also for enjoying an extravagant lifestyle while Hardin's mother lives in poverty.
Profanity & Violence
Profanity frequently used includes the f-word, h— and s— . Others used occasionally are a– , d–n , b–tard , b–ch and d–k . God's name is used in vain several dozen times.
Tessa's mother slaps her when she goes against her wishes. There is a lot of verbal sparring and fighting between Hardin and Tessa. A guy who is drunk tries to grope Tessa. Tessa kisses Dan at a party, so Hardin fights Dan.
After one of their classes, Hardin grabs Tessa's arm, and she screams at him to let go. Hardin has a drunken fit. In the night, Tessa hears Hardin screaming in his sleep. He tells her that when he was a child, he witnessed several men raping his mother, and the event still gives him nightmares.
Sexual Content
Hardin and Molly kiss on a bed. Molly flashes her chest to her group of friends on a dare. Molly is said to have performed a full striptease at a party.
Tessa and Hardin kiss deeply. They speak to each other in sexually charged ways, expressing their desire for each other. As their relationship progresses, there are several lengthy sex scenes that depict various sexual acts — manual sex, oral sex and vaginal sex between Tessa and Hardin, described in detail.
Tessa and Noah agreed to wait until marriage for sex, but after experiencing sexual moments with Hardin, Tessa begins pressuring Noah for deeper kisses and more intense make-out sessions, trying to recreate her passion with Hardin. Hardin questions Noah's sexuality when he learns that Noah has never attempted to do more than kiss Tessa. Noah insists on staying in a separate hotel room from Tessa at night.
When he was a child, Hardin witnessed several men raping his mother.
Discussion Topics
Additional comments.
Drugs: Characters smoke marijuana at a party.
Alcohol: Many characters, including the main characters, get drunk, which causes them to act foolishly.
Movie Tie-In: Producers often use a book as a springboard for a movie idea or to earn a specific rating. Because of this, a movie may differ from the novel. To better understand how this book and the movie differ, compare this book review with Plugged In's movie review for After .
Latest Book Reviews
Maizy Chen's Last Chance
The Wicked Ones (The Dark Ascension Series, Book 1)
Party Hearty Kitty-Corn
The Stolen Heir
The Upside of Falling
Weekly reviews straight to your inbox.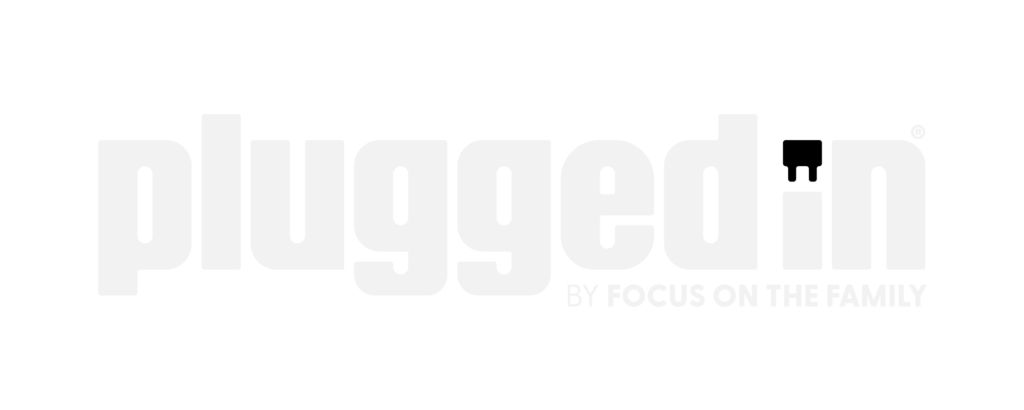 After Ever Happy Book Summary
A refresher on what happens in the "after ever happy" book.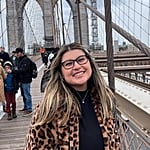 Watch out! This post contains spoilers.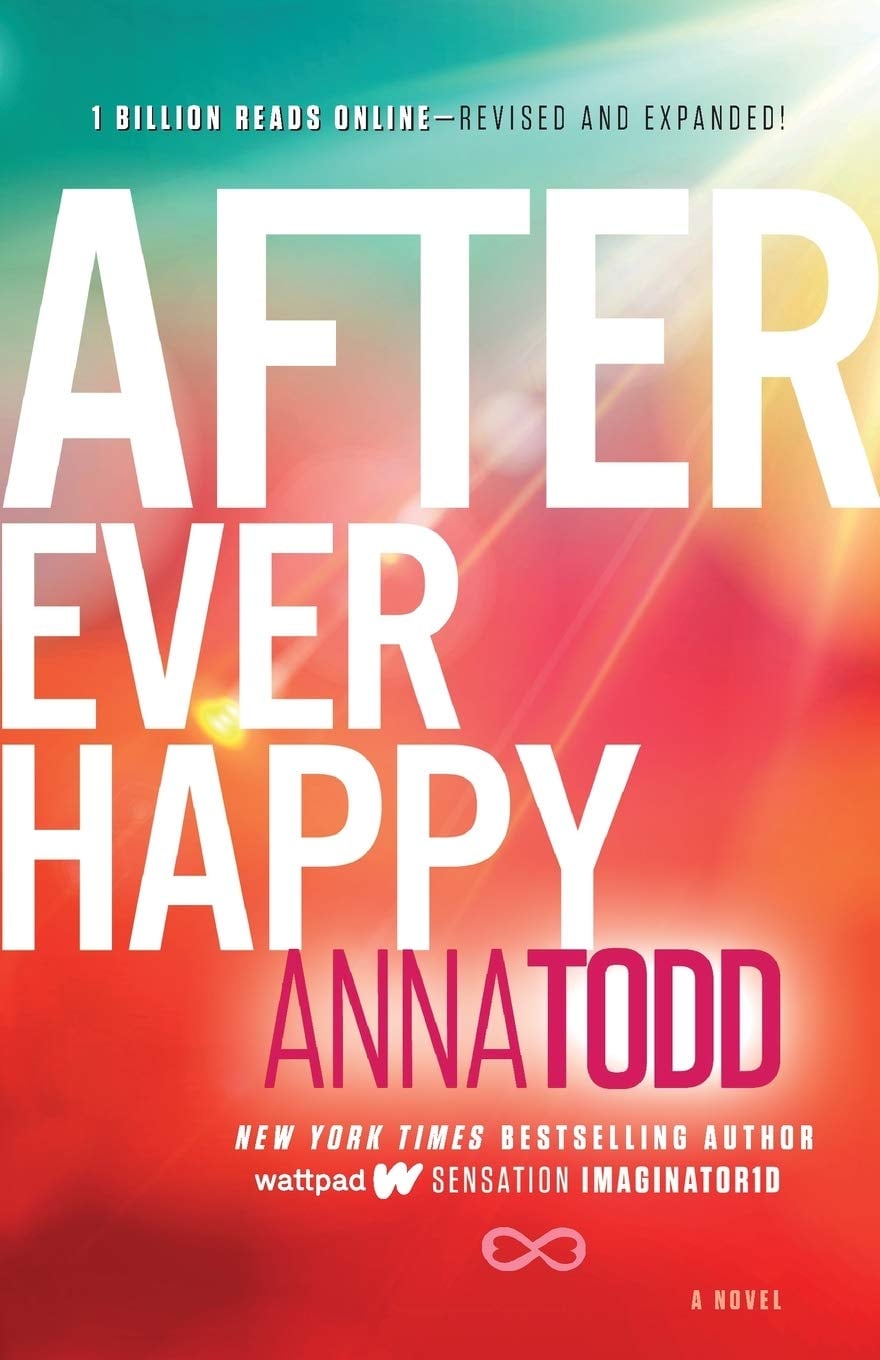 Tessa and Hardin's passionate yet extremely toxic love story from the After series has been a wild ride throughout the series's first three books (" After ," " After We Collided ," and "After We Fell"), to say the least. But at last, we've reached the end with " After Ever Happy ," the fourth book in Anna Todd's series. Do Hessa live happily ever after? Let's find out, shall we? Here's what happens.
You may recall " After We Fell"'s shocking cliffhanger : Christian Vance, Chancellor Scott's best friend, is Hardin's biological father. He's been having an affair with Hardin's mother since before she had Hardin and married his "father."
"After Ever Happy" Book Summary
Hardin uncovers the secret just hours before his mother's wedding, which he and Tessa travel to London to attend. In response, he ditches the wedding and breaks things off with Tessa. Once again, his anger gets the best of him. Heartbroken and pissed off, Tessa returns to Washington solo with the plan to pack up her life and join Landon in New York City for a fresh start. With a plan in motion, Tessa makes a pit stop by her apartment she shares with Hardin to collect her belongings . . . except she walks in to find her dad's corpse. A recovering drug addict, he had a relapse. The poor girl can't catch a break.

Meanwhile, Hardin is back in London stirring sh*t up. He has reconnected with his old hoodlum friends, is getting into physical altercations, and has fallen into old coping mechanisms with alcohol and drugs. Upon hearing the news of Tessa's father, he snaps back into reality and heads home to be there for his girl — who wants nothing to do with him.
With the odds against him, Hardin reaches out to Zed for help. As you may remember, Zed's been trying to get with Tessa since the beginning of time, but knowing he has a strong friendship with Tessa, Hardin puts that aside because he's desperate to help her however he can. But Zed takes advantage of the situation, and it backfires.
After multiple setbacks, Tessa is feeling a little bit like her normal self and revisits her original plan to move across the country. In an attempt to tie up loose ends, she makes amends and repairs her relationship with her mom. She and Hardin say a final goodbye, resulting in a permanent breakup. If the two ever want a chance of making it last between them, they need to grow on their own first.
Todd dedicates the rest of the book to various milestones in Tessa and Hardin's life. Tessa graduates from NYU with a degree in wedding planning. She and Hardin are engaged (!) and trying for a baby, which we know will be harder since her chances of getting pregnant are slim. Landon has a kid! Fast-forward to a year later, and Tessa is pregnant with a baby girl and then, six years later, with a baby boy! A decade later, the final chapter highlights how Hessa's love has defeated all odds.
You May Also Like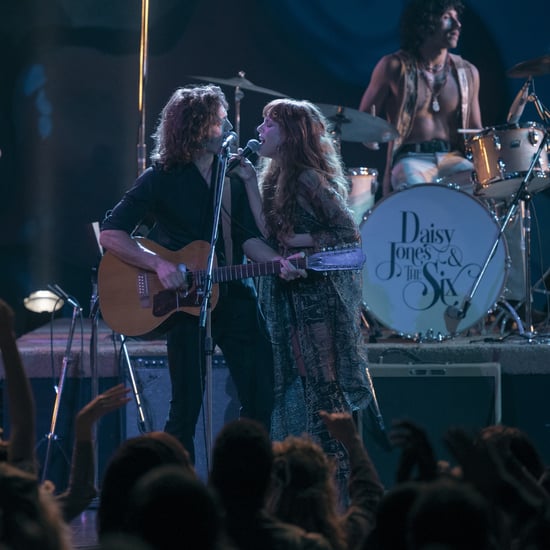 From Our Partners
Now you know.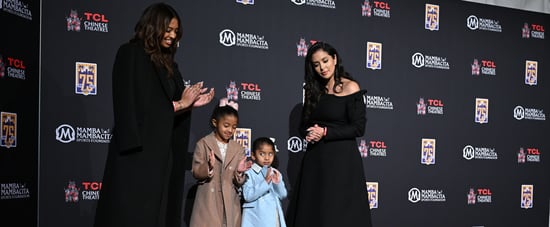 Celebrity News
Natalia bryant honors dad kobe alongside her little sisters at tcl chinese theatre: "mvp of girl dads".
by Eden Arielle Gordon 9 hours ago
Jennifer Stone Supports Selena Gomez Amid Hailey Bieber TikTok Drama: "Let This Woman Shine"
by Victoria Edel 9 hours ago
Meagan Good Reflects on Split From DeVon Franklin: "I Did Everything That I Could Do"
by Monica Sisavat 12 hours ago
Matthew Lawrence Clarifies His Comments About Wanting Kids: "That's Way in the Future"
by Eden Arielle Gordon 12 hours ago
Entertainment News
Pete davidson's "bupkis" series shows a glimpse of his real life in new first-look photos.
by Kelsey Garcia 12 hours ago
Bad Bunny Reveals the Hilarious Reason He Almost Missed His Grammys Performance
by Monica Sisavat 13 hours ago
Jamie Lee Curtis Celebrates Trans Daughter Ruby by Giving Oscar Statue Gender-Neutral Pronouns
by Chanel Vargas 1 day ago
Brie and Nikki Garcia Reveal They're Changing Their Names and Leaving the WWE
by Eden Arielle Gordon 1 day ago
Get the Daily Inside Scoop
Right in your inbox
Select the topics that interest you:
By signing up, I agree to the Terms and Privacy Policy and to receive emails from POPSUGAR.
Follow. Like. Love.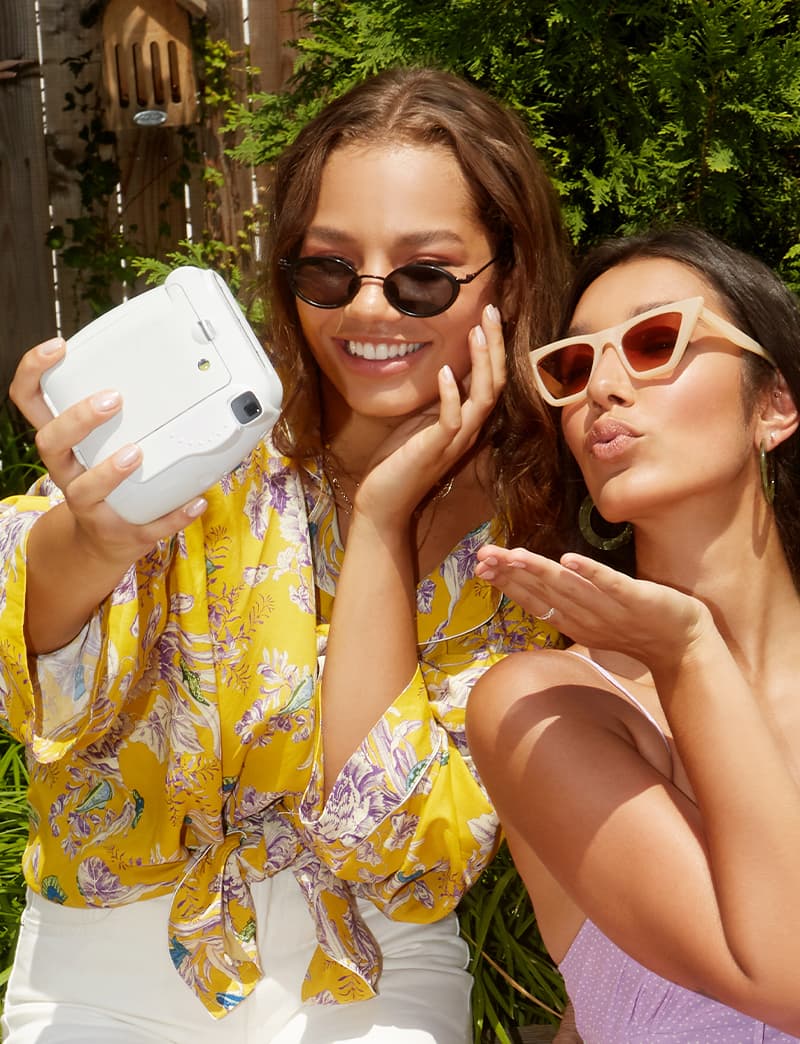 STAY IN TOUCH!
Get the daily inside scoop right in your inbox.
Sign up for our Celebrity & Entertainment newsletter.
THANKS! YOU'RE NOW SUBSCRIBED
Customize your newsletter.
Please select the topics you're interested in:
Entertainment Celebrity Movies TV Music Books Cover Stories 2023 Reading Challenge
Fashion Fashion News Celebrity Style Street Style Clothing & Accessories Fashion Week Fashion Shopping Planet Style Bridal Edit On the Runway
Beauty Beauty News Celebrity Beauty Skin Care Makeup Hair Nails Beauty Reviews Beauty Shopping Hype Check
Wellness Fitness Nutrition & Food Health Sex & Relationships Astrology Identity Wellness Shopping In Our Own Right
Family Parenting Pregnancy Babies Toddlers Back to Fuel Study Haul
Must Have Celebrity Style Fashion Shopping Beauty Shopping Home Shopping Tech Shopping Parenting Shopping Wellness Shopping Fitness Shopping Gift Guides
Juntos Entertainment Fashion & Beauty Wellness Jefa My Way Inyecciones Edit
Video Entertainment Fashion Beauty Class Fitsugar Food Dance Fitsugar
Login / Register
Don't Miss Out!
Would you like to turn on POPSUGAR desktop notifications to get breaking news ASAP?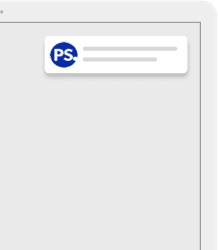 Great, Click the 'Allow' Button Above ☝️
Awesome, You're All Set! 🎉

After by Anna Todd (Book Analysis)
Detailed summary, analysis and reading guide.
This practical and insightful reading guide offers a complete summary and analysis of After   by Anna Todd . It provides a thorough exploration of the book's plot, characters and main themes, as well as an examination of how the development of the internet and social writing platforms are shaping the way we read and tell stories. The clear and concise style makes for easy understanding, providing the perfect opportunity to improve your literary knowledge in no time.
This clear and detailed 27-page reading guide is structured as follows:
Biography of Anna Todd
Presentation of After
Summary of  After
Tessa Young
Hardin Scott
The friends and lovers
The parents of the main characters
Writing 2.0
From ancient mythology to new romance
About After
After  tells the story of Tessa Young and Hardin Scott, two university students who fall in love with consequences that neither of them could have imagined. The reader follows the two characters' whirlwind romance and the obstacles causes by their contrasting personalities. The plot and structure of After were influenced by the fact that it was originally published on the social writing platform Wattpad: Todd wrote largely on her phone and uploaded the text chapter by chapter, which means that the book comprises a large number of relatively short chapters. With its many twists and lively writing style, it is not difficult to see why so many readers fell in love with the series.
About Anna Todd
The American blogger and writer Anna Todd, born in 1989, rose to prominence on the website Wattpad, where she first shared her After series. She was inspired by her love of boy bands, and in particular the British group One Direction, to create the main characters of the series, which became the most read texts on Wattpad. She has achieved international recognition for her books, which have been translated into 34 languages and topped bestseller lists in multiple countries.
Product details
Share On Facebook
Tweet This Product
Pin This Product
Mail This Product
Related guides
Dracula by Bram Stoker (Book Analysis)
The Pursuit of Love by Nancy Mitford (Book Analysis)
Wuthering Heights by Emily Brontë (Book Analysis)
The Three Musketeers by Alexandre Dumas (Book Analysis)
Pride and Prejudice by Jane Austen (Book Analysis)
The Flowers of Evil by Charles Baudelaire (Book Analysis)
Already subscribed ? Click here
Find the right plan for you
Brightsummaries standard.
Ideal for casual readers
More than 200 guides
Download 5 guides per month
Standard technical support
BrightSummaries Premium
Ideal for serious readers
Download 20 guides per month
Premium technical support

Life and Advice
Entertainment
Role Model Search
Dolly Doctor
Desperately Seeking 'After'? Here's The Go On The Sequels
Be aware, spoilers for After We Collided , After We Fell and After Ever Happy  ahead!
After fans are in for a true treat. After last year's release of  After We Collided, the sequel to Anna Todd's massively successful fanfic-turned-novel-turned-film After , we can expect TWO more films!
Yep, despite the fact  After We Collided's  release  feels like a hot minute ago , a third and fourth film — After We Fell and After Ever Happy— were confirmed  to go into production as of last year. 
Which means... some extra sequels are a-coming!
The news was confirmed by  After  film franchise's stars Josephine Langford and Hero Fiennes Tiffin, who  Girlfriend chatted to ahead of the release of  After We Collided . 
Now, a release date has been set in stone - so cross off September 9 as a firm 'busy' in your calendars guys - cos  After We Fell  is gonna blow your mind. 
Welp, two new sequels are coming!
So now we're begging the question - what's going to happen in the next movies?
We've done the digging for you. While we don't know for sure if the films will  exactly follow the plot of Todd's next two books in the series we reckon they're a pretty good road map.
What will happen in After We Fell? 
The next two novels in Todd's series again follow the intricacies of Tessa and Hardin's relationship, meaning Josephine Langford and Hero Fiennes Tiffin will be reprising their roles. The novel After We Fell opens after the cliffhanger ending of After We Collided , where Tessa runs into her estranged father. You can read a snippet of the book's blurb below:
Tessa's life as it begins to come unglued. Nothing is what she thought it was. Not her friends. Not her family. The one person she should be able to rely on, Hardin, is furious when he discovers the massive secret she's been keeping. And rather than being understanding, he turns to sabotage.
After We Fell summary:
Okay so, once again the plot of After We Fell is dramatic, but mainly showcases the fraught dynamic between Tessa and Hardin . Tessa tries to reconcile with her father, though Hardin warns her against this idea, and ends up letting him stay at her and Hardin's shared apartment. Tessa sees similarities between her father who struggles with addiction and Hardin's father, Ken, who struggles with alcohol and is separated from Hardin's mother. 
The trouble with Tessa's dad informs the plot of After We Fell and the other 850 pages are filled with friendship drama, Tessa struggling with her desire to move to Seattle and yet hold onto Hardin, and the pair struggling with their relationship dynamic.
The novel goes to some extremely concerning places, which obv we'd say should never fly in an IRL relationship. Hardin sabotages Tessa's apartment rental in Seattle just days before she's supposed to move there for her dream job, uses another girl (who happens to be queer) to make Tessa jealous and they ultimately have a massive break up. There's also quite a harrowing moment where Tessa's supposed friends drug her and film her being sexually assaulted as part of a "revenge" plan. 
Like the previous books, it ends with a cliffhanger. Turns out, Hardin's dad is  not actually Ken, but Christian Vance (yes, of Tessa's job at Vance Publishing) who was his father's best friend in college while they all lived in England.  Hardin catches his mother kissing Vance on the day she was supposed to marry someone else. And because it's Hardin, you unfortunately know he's not going to handle this super well.
The book delves into some deep dark places - so expect that from the movies.
What will happen in After Ever Happy?
The final novel in the series is another whopper, sitting at over 500 pages. After Ever Happy covers off the aftermath of the discovery at the end of After We Fell and over ten years onwards of Hardin and Tessa's life together, so yes, despite the drama they do stay together. You can read a snippet of the book's blurb below:
When a revelation about the past shakes Hardin's inpenetrable façade to the core—and then Tessa suffers a tragedy—will they stick together again, or be torn apart? As the shocking truth about each of their families emerges, it's clear the two lovers are not so different from each other.
After Ever Happy  summary:
After discovering his dad is actually Christian Vance, the publisher and not Ken, Hardin loses it. He boycotts his mother's wedding, dumps Tessa while they're in London for the wedding, brawls and sets his childhood home on fire. Meanwhile, a broken Tessa is trying to deal with the news that she likely won't be able to have children. 
She leaves London alone, going home to their apartment to pack it up only to discover her father's corpse. She's alone, bereft without Hardin and her mother. In her grief, Tessa curls up beside the body and holds on to it, eventually coming out of her disconnected state at her mother's house a few days later. 
The rest of the novel spans decades, following Hessa through engagements, miscarriages, parenting and more. (Yes, ofc Tessa is ultimately able to have children, this is still a romance story.) We're intrigued to see how this will be handled, perhaps aging makeup and special effects for Langford and Tiffin? It's also a big expanse of time, so fans will likely see quite different versions of Tessa and Hardin as they grow and go through life together.
The relationship will be tested beyond imagination.
When will After We Fell and After Ever Happy be released?
After We Fell  is expected to be released on September 9, 2021. 
After Ever Happy is more likely to be released in 2022, but stay tuned on that one - we're sure we'll have more information soon. 
And we  do know that a new director will come on board for them, per Deadline .  Cruel Intentions  director Roger Kumble is passing the torch to director Castille Landon, who recently worked on a  Fear Of Rain , with  Katherine Heigl and Harry Connick, Jr.
We'll keep you posted on all things After as we hear it, but if you're desperate for another romantic film to fill the void, may we suggest  Banana Split ? It's being described as  The Kissing Booth but better and happily stars After We Collided 's Dylan Sprouse.
Hey girl! Want more fashion, beauty, health and pop culture news from Girlfriend?
Follow us on Instagram   @girlfriendmag   & turn ON our post notifications in the top right-hand corner of our IG profile so you never miss a post
Remember to add our homepage to your favourites   https://www.girlfriend.com.au/
& click   here   for our newsletter link for all your GF updates!
Subscribe to our sister mag and save up to 35% -
Everything We Know About After We Fell
Exclusive: after we fell's josephine langford reveals why the steamy hot tub scene was actually "dangerous", who is chance perdomo meet the 'after' film series's charming new landon, 'after we collided' actor shane paul mcghie won't be returning for the sequels, yes, there is a shot of hardin scott's butt in 'after we collided', we need a moment after this steamy 'after we collided' scene of hardin & tessa in bed, we just got our first look at dylan sprouse's trevor meeting tessa in 'after we collided', dylan sprouse has been cast in harry styles' fan-fic movie 'after' sequel 'after we collided', are after's josephine langford & hero fiennes-tiffin dating irl, exclusive: josephine langford dishes on her & hero's kissing scene ritual, everything we know about after star hero fiennes-tiffin's dating history, when is 'after we collided' coming to netflix, the cast of 'after we collided' chats 'hessa,' revenge and what they could never do, we just got a new 'after we collided' sneak peek and there's some heavy hessa flirting, magazine subscription offer.
582 pages, Paperback
First published October 21, 2014
About the author
Ratings & Reviews
What do you think? Rate this book Write a Review
Friends & Following
Community reviews.
–Pero ¿a ti que te pasa? Actúas como si no ocurriera nada, como si no nos hubiéramos peleado, como si no hubieras hecho nada. Estás mal de la cabeza, Hardin, loco de atar. Necesitas un manicomio, medicación y paredes acolchadas. ¿Me dices unas cosas horribles y luego re ofreces a llevarme? –No puedo con él.
Hardin podría ponerse cualquier cosa rebozada en barro que seguiría estando más guapo que cualquier otro tío que haya visto. «Excepto Noah», me recuerdo.
Hardin me quiere. A su manera tarada, pero me quiere. Si llega a ser un león, me come. WTF?
Si ambos admitimos lo que sentimos por el otro, ¿cambiará todo lo demás? ¿Cambiará él? ¿Es capaz de quererme como necesito que me quiera? Y, de ser así, ¿seré capaz de aguantar sus cambios de humor?
Cuando llegamos a su habitación, Hardin me da la vuelta, me sujeta por las muñecas contra la pared y se me acerca. Nuestras caras están a escasos centímetros. — No vuelvas a hacer eso nunca —masculla. —¿El qué? Suéltame ahora mismo. Pone los ojos en blanco pero me suelta y se dirige a la cama. Yo me quedo junto a la puerta. —No vuelvas a decirme cómo debo hablarle a mi padre. Preocúpate de tu relación con el tuyo antes de intentar meterte en la mía. En cuanto ha terminado de pronunciar la frase, se da cuenta de lo que ha dicho y de inmediato le cambia la expresión. —Perdona... No quería decir eso... Se me ha escapado. Se me acerca con los brazos abiertos, pero yo me pego a la puerta. — Sí, siempre se te escapa, ¿verdad? No puedo evitar que los ojos se me llenen de lágrimas. Se ha pasado mucho metiendo a mi padre en esto, incluso para ser Hardin. Es demasiado. —Tess, yo... —empieza a decir, pero se calla cuando levanto una mano. «¿Qué hago aquí?» ¿Por qué sigo pensando que pondrá fin a la retahíla de insultos el tiempo suficiente para mantener una conversación de verdad conmigo? Porque soy imbécil, por eso. — No pasa nada, de verdad —digo—. Es tu forma de ser, siempre haces lo mismo. Buscas el punto débil de los demás y vas a por él. Lo aprovechas. ¿Cuánto tiempo llevas esperando para poder decir algo sobre mi padre? ¡Apuesto a que desde que nos conocimos!— grito. —¡Joder, no! ¡No es verdad! — grita aún más fuerte que yo —. ¡Lo he dicho sin pensar! ¡Y no te hagas la inocente porque me has provocado a propósito!
With his tousled brown hair, cocky British accent, tattoos, and lip ring, Hardin is cute and different from what she's used to.
He'll call her beautiful, then insist he isn't the one for her and disappear again and again. Despite the reckless way he treats her, Tessa is compelled to dig deeper and find the real Hardin beneath all his lies. He pushes her away again and again, yet every time she pushes back, he only pulls her in deeper. Tessa already has the perfect boyfriend. So why is she trying so hard to overcome her own hurt pride and Hardin's prejudice about nice girls like her? Unless… could this be love?
"Hardin is like a drug; each time I take the tiniest bit of him, I crave more and more. He consumes my thoughts and invades my dreams."
"You told me once that I bring out the worst in you. Well, you bring out the best in me."
update: 11/16/15 wow this review is actually getting some attention, so i read the whole thing again and wow i was so embarrassing. please don't judge me lmao. this was written over a year ago (still hate the book with just as much passion tho)
"TESSA!!" I hear my mom's voice call from downstairs. I groan to myself and roll out of my tiny, yet comfortable bed. While neatly tucking the corners of my bed sheet into the headboard, I take my time because this is the last morning that I will be competing the task for months.
I grab my books and lay them out neatly, in order of my class schedule, and stack the notes for each class on top of them. "Are you OCD or something?" "No, Hardin. Not everyone's crazy because they just like things a certain way."
Everyone seems to be comfortable with half-naked bodies of both genders walking around; college life is strange so far, and it's only the second day.
Join the discussion
Can't find what you're looking for.
Member Login
Library Patron Login
SUBSCRIBE TO OUR
FREE NEWSLETTERS
Search: Title Author Article Search String:
After : Book summary and reviews of After by Amy Efaw
Summary | Reviews | More Information | More Books
by Amy Efaw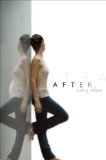 Critics' Opinion:
Readers' rating:
Published Aug 2009 350 pages Genre: Literary Fiction Publication Information
Rate this book
About this book
Book summary.
An infant left in the trash to die. A teenage mother who never knew she was pregnant... Before That Morning, these were the words most often used to describe straight-A student and star soccer player Devon Davenport: responsible, hardworking, mature. But all that changes when the police find Devon home sick from school as they investigate the case of an abandoned baby. Soon the connection is made—Devon has just given birth; the baby in the trash is hers. After That Morning, there's only one way to define Devon: attempted murderer. And yet gifted author Amy Efaw does the impossible— she turns Devon into an empathetic character, a girl who was in such deep denial that she refused to believe she was pregnant. Through airtight writing and fast-paced, gripping storytelling, Ms. Efaw takes the reader on Devon's unforgettable journey toward clarity, acceptance, and redemption.
"Beyond the Book" articles
Free books to read and review (US only)
Find books by time period, setting & theme
Read-alike suggestions by book and author
Book club discussions
and much more!
Just $45 for 12 months or $15 for 3 months.
More about membership!
Media Reviews
Reader reviews.
"It's an emotionally wrenching story that will keep readers' attention through its surprising conclusion. Ages 12–up." - Publishers Weekly "Efaw assigns herself a seemingly impossible task . . . yet somehow pulls it off in this successful button-pusher." - Booklist "Starred Review. This is a skillfully written, emotionally raw story detailing one girl's difficult journey from denial of her circumstances to acceptance and redemption." - School Library Journal "Young adults with smoldering parental resentment or with fixations on perfection will understand Devon's devastation at losing a cultivated future. Ages 12+." - Kirkus Reviews
More Information
According to the author's note, "approximately one baby is abandoned to a trash can every day in the United States."
More Author Information
More Recommendations
Readers also browsed . . ..
Punching the Air by Yusef Salaam, Ibi Zoboi
We Deserve Monuments by Jas Hammonds
Watch Over Me by Nina LaCour
Four for the Road by K J. Reilly
The Lightness of Hands by Jeff Garvin
All-American Muslim Girl by Nadine Jolie Courtney
Who Put This Song On? by Morgan Parker
Tonight We Rule the World by Zack Smedley
Yolk by Mary Choi
Super Fake Love Song by David Yoon
more YA literary fiction...
Become a Member
Join BookBrowse today to start discovering exceptional books!
Find out more
Book Club Discussion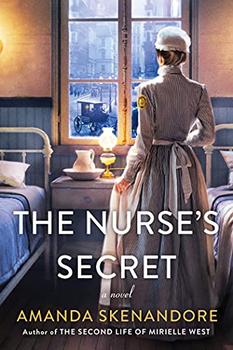 Members Recommend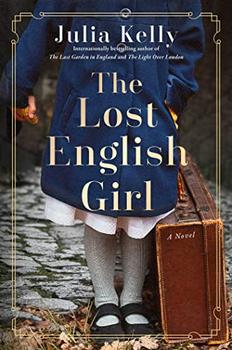 The Lost English Girl by Julia Kelly
A story of love, betrayal, and motherhood set against the backdrop of World War II and the early 1960s.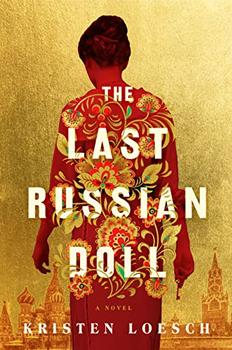 The Last Russian Doll by Kristen Loesch
A haunting epic of betrayal, revenge, and redemption following three generations of Russian women.
Who Said...
The secret of freedom lies in educating people, whereas the secret of tyranny is in keeping them ignorant
Click Here to find out who said this, as well as discovering other famous literary quotes!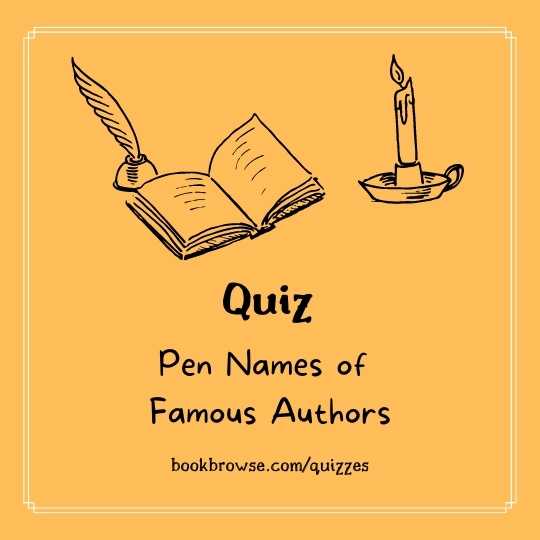 Solve this clue:
R Peter T P P
and be entered to win..
Your guide to exceptional books
BookBrowse seeks out and recommends the best in contemporary fiction and nonfiction—books that not only engage and entertain but also deepen our understanding of ourselves and the world around us.
Subscribe to receive some of our best reviews, "beyond the book" articles, book club info and giveaways by email.
Free Weekly Newsletters
Keep up with what's happening in the world of books: reviews, previews, interviews and more.
Spam Free : Your email is never shared with anyone; opt out any time.